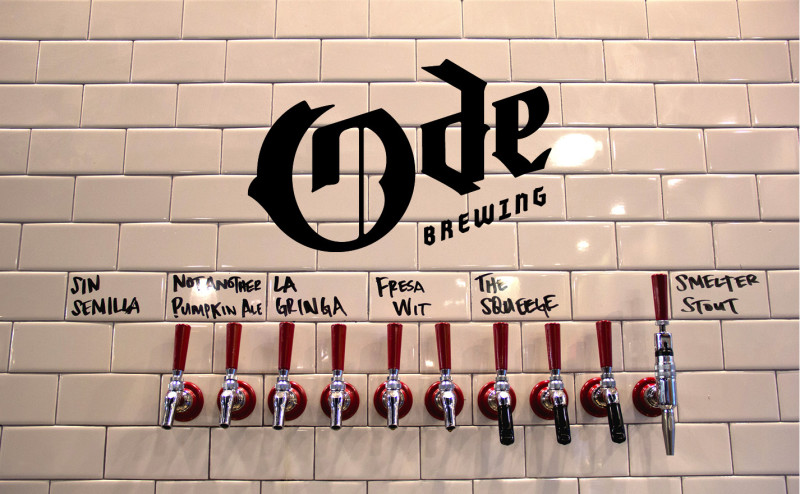 Upon speaking with head brewer and co-owner, Albert Salinas, it's apparent that a simple adoration sparked his inspiration to open Ode Brewing. Salinas clarifies: "I love beer."
Ode Brewing opened in September. The establishment, which is located at 3233 N. Mesa #301, also doubles as a restaurant. Upon walking in you're immediately greeted by friendly staff and struck by the rustic, down-home atmosphere. Nuance, simplicity and passion are the words that best capture the epicurean experience at Ode.
But first, we must go back to Salinas' initial endeavor into beer-making. This same love of beer is also what led to his desire to brew his own nearly a decade ago. At the time Salinas was studying philosophy at UTEP and had developed an obsession for good beer. His wife shrewdly pointed out 'What the f*** are you going to do with a philosophy degree?'—along with the solution 'You know you can brew beer at home.' At this suggestion, Salinas bought a home brewing kit and the adventure began.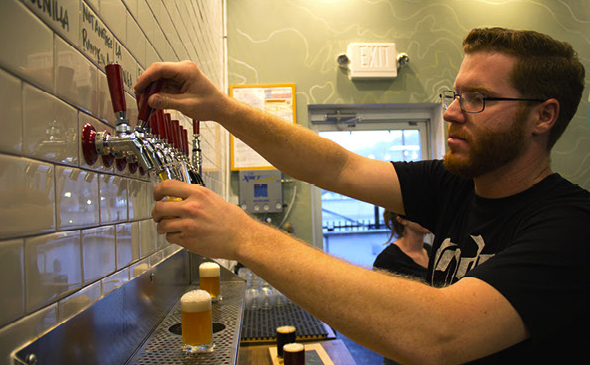 Fast forward several years to beers and dinner with Ode co-owner and executive chef, Norbert Portillo. Salinas, who at this time was employed at L&F Distributors, already had a rapport with Portillo, for whom he supplied the craft beer for Portillo's posh downtown eatery, Tabla.
"I threw the idea out there [to open a brewery] and Norbert said 'Yeah, let's do it. You do the beer and I'll do the food,'" Salinas said.
After that it was a matter of securing a building, purchasing equipment, and acquiring the initial investment funds.
"It's capital intensive. Brewing equipment isn't cheap, but we found a way to make it work. We're doing good right now. We're over what we thought we would be. According to our business plan, the initial investment should pay for itself in about a year, year and a half," Salinas said.
Currently Ode has 7 beers on tap: Smelter Stout (a nitro-charged milk stout), Sin Semilla (an IPA), Hueco Wit (a traditional Belgian Wit), Fresa Wit (the name says it all), Porch Pounder (German Pilsner), Not Another Pumpkin Ale (a seasonal Marzen with plenty of pumpkin and spices) and the Squeege Brown Ale.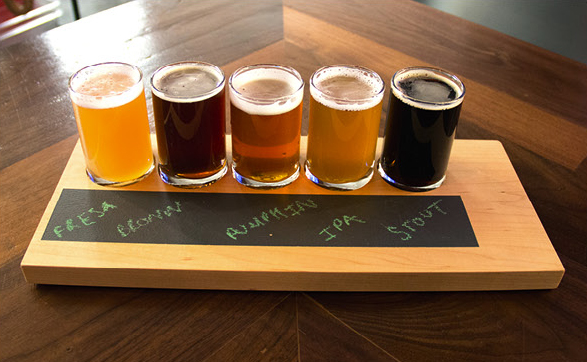 The food menu is comprised of about 25 items. Upon first glance, the fare is typical pub grub: nachos, burgers, tacos and fish & chips. But upon further inspection, the food is anything but routine. Little nuances like slow roasting the tomatoes, stuffing their own bratwurst and grinding their own meat in-house highlight the care and dedication that go into preparing each meal while really enhancing the dining experience.
"It's our interpretation of pub food," Portillo said. "We really want people to know everything is made from scratch. It takes a little bit more time to execute, more skill and more experience, but people are really going to taste the difference in the food they're eating here."
Similarly, a big part of Salinas' brewing hinges on the little differences and going the extra mile. For example, he has commissioned a local farmer to grow wheat for his Belgian Wit (Hueco Wit). Other fresh ingredients help formulate his brews. Salinas expounds:
"The Belgian has fresh orange zest; most Belgians have dried orange. We sit out here with some beers for 2 hours and zest a whole case of oranges for it. We use fresh coriander that we roast in-house just to get all the aromatics out of it. Our Pilsner (Porch Pounder) is a traditional German Pilsner and everything in it comes from Germany—the hops, malt and the yeast. It's not like an American Pilsner, which a lot of time use rice or corn as a base. The Pils (Porch Pounder) is all malt based."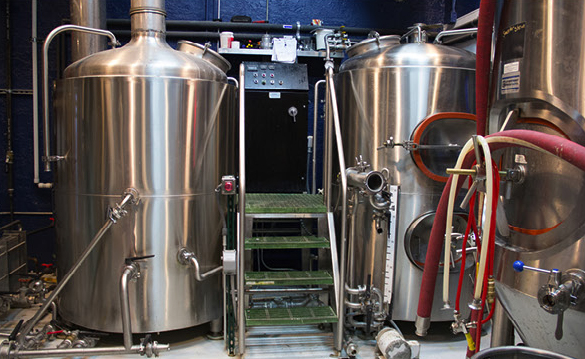 Salinas went on to explain the food at Ode is on an equal footing with the beer:
"In a lot of breweries, food is an afterthought—'Oh, I'll just get a food truck out here and serve tacos, and burgers.' That's fine, but we wanted to combine both aspects as best we could, where as much attention is paid to the food as to the beer."
Portillo, who has been cooking for the better part of his life and was formally trained at Scottsdale Culinary Institute, said he plans on expanding the menu. He went on to explain the love of cooking and brewing is readily apparent at Ode.
"What [Ode's] chefs, cooks, and brewers do is a really cool thing. We're putting a lot of our blood, sweat and tears into what we do," he said.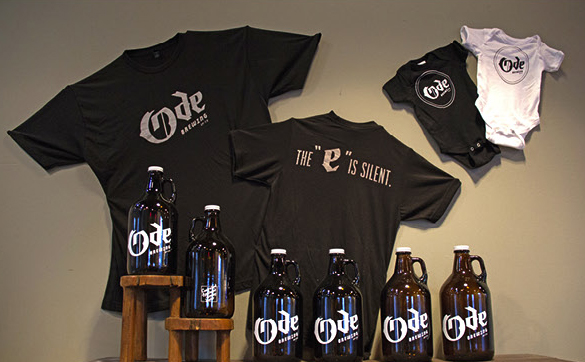 Ode Brewing, 3233 N Mesa, #301
915-351-4377
https://www.facebook.com/odebrewing
Text: Denise Nelson-Prieto
Photo: Alex Duran