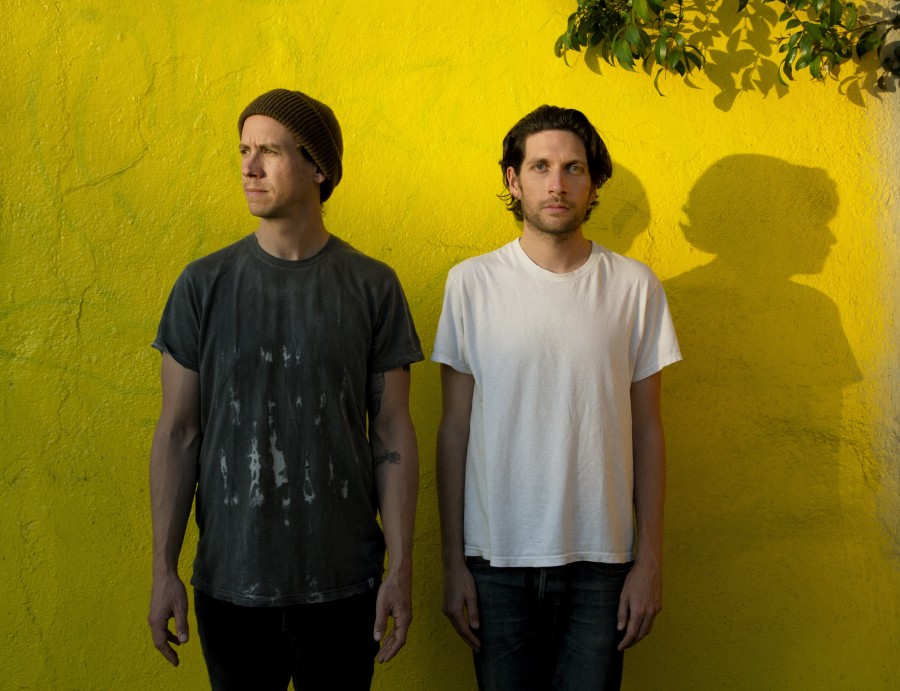 Marfa Myths is at it again bringing together an array of art and music in the middle of the desert. At his year's festival, the small town of Marfa, Texas will be host to No Age. The duo has been described as leaders in the art-punk movement, and consist of Randy Randall, who is the guitarist, and Dean Allen Spunt, drummer/vocalist. These dudes have been making music together as No Age since 2007 and have 8 records under their belt. Fusion Magazine got the chance to get to know these guys a little better and here is what we found out.
You guys became friends after a beach ankle breaking incident and have been making music as No Age since 2007. Have you found it difficult to maintain friendship and collaborate musically having different backgrounds? In other words, how are you guys doing?
D- Well yes and no. Since we met under such strange circumstances, I think I know when we disagree that there is a higher force at work keeping us together. There have been many "ankle breaking incidents" since then as well, but we keep on going.
R – We are doing good. It is great to be able to work on stuff outside of No Age and bring back what we have learned from other projects back in to the No Age context. It is not difficult to maintain our friendship. We have a bond that goes beyond friendship, it is something closer to family. You may not always see eye to eye with your family meme era, but you know that your bond can not be broken because you are bound by a deep love and respect for the other person.
Do you believe that touring affects the way your music is made? 
D- Yes of course. Touring on fresh songs allows them to develop further, and they get tighter. Touring on old songs allows them to open up more and interpreting them becomes a little looser. Writing songs while touring has been something nice too. We don't write full songs on tour much, if ever, but phrases, riffs, parts and ideas all come from traveling and being on the road.
How has No Age grown with each record? Does the atmosphere of creativity affect the music?
D- Individually we have grown immensely. The band is something nice to go back to and to see how these parameters we set years ago apply themselves to the now. Records are just one part of the band experience and the creativity comes from all aspects of the band—from touring, sound checking, live shows, backstage etc.
R- No Age continues to grow creatively and the world and community changes around us, and we change and grow as people and part of our community.
Talk to me about the No Age experience, how do you want your audience to feel when they are at one of your shows?
 D- However they want. Just experience it.
R- I always hope that people have fun and are maybe challenged and satisfied by the live (in the moment) feeling of the show.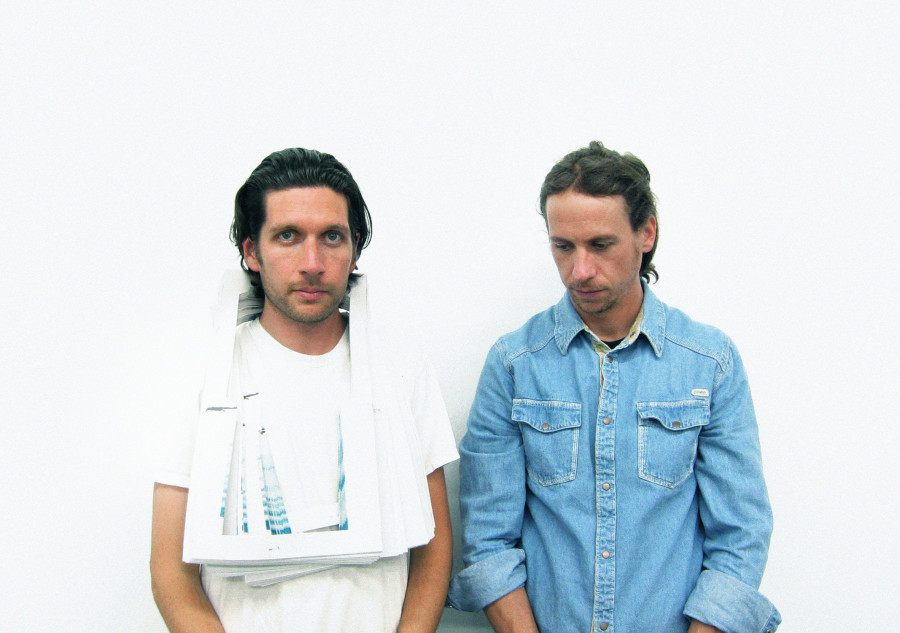 Tell us about your all ages show policy,  why is it important to you?
 D- It's less of a policy and more of just a nice thing to do. We do play the occasional 21+ show, so it's not the strict in the Fugazi type sense. It's pretty shitty to put an age restriction on a concert because there is someone selling alcohol. We rather not support that idea, so we try not to, but we have ran into a lot of people over the years that won't really come out to all ages shows because of whatever reasons they have, so sometimes we go to them.
Randy, Dean, you guys also collaborate with other artists,  how does that process work for you? Tell us about Rat Fist and Doug Aitken.
 D- Randy is in Rat Fist; they are another band of his. Doug Aitken the artist has asked us to collaborate on a couple projects with him. We went to Athens and Hydra, Greece with his Back Mirror film and installation, and wrote parts of the live score and made a racket for him there. It was a pretty great experience for us.
R- Rat Fist is a band that grew out of a long friendship with drummer Sean McGuinnes. Sean is no longer able to tour but through him I have met Mike Sabolick (bass player) and we have been stoked to keep the band going by finding Noel Paris (new drummer). I have a compulsion to play live and Rat Fist allows me to write and perform songs that I would not be able to do with No Age. It is an outlet for my creativity outside of working with Dean on No Age songs.
Veganism is always mentioned in EVERY interview,  why do you think your vegan lifestyles have become apart of the bands image?
 D- I don't know why, but I don't mind talking about why I am vegan. Maybe at the time when we started giving interviews a vegan band had a certain image and we didn't fit that image? I'm just guessing. Not contributing to killing animals is an important part of my daily life though, maybe even more than music if you add up the actual minutes dedicated.
So how awesome was it to be interviewed by Nardwuar? Was he challenging as a interviewer?
D- He was incredible. he had so many facts and was so knowledgeable and really seemed to care about us as a band. He was one of the best interviewers ever. I have seen him be challenging before but for us he was very kind, I thank him for that. And he bought us lunch —It was vegan.
 Dean, congratulations  on being a new dad, when your child gets old enough what band are you going to introduce them to?
D- Thank you. He hears a lot of music already, so maybe subconsciously he will like what I have been playing. I have a varied record collection for him when he is old enough so the choice is his.
Randy, we noticed your Instagram is filled with Star Wars, ever run into any No Age Star Wars fans?
R- Ha!!! My Star Wars obsession has been made public and I always felt slightly embarrassed by being a huge fan of something culturally so ubiquitous. I stems from my childhood and it is awesome to meet and nerd out with so many other people. I have had No Age fans give me Star Wars merchandise and tag me in funny Star Wars IG posts. It is funny how many fans of the band are also Star Wars nerds like me.
Tell the readers of Fusion something nobody knows about No Age?
D- We are actually third cousins.
R- We both did not drink coffee when we were younger. We now both enjoy a good cup of coffee.
Catch No age at this year's Marfa Myths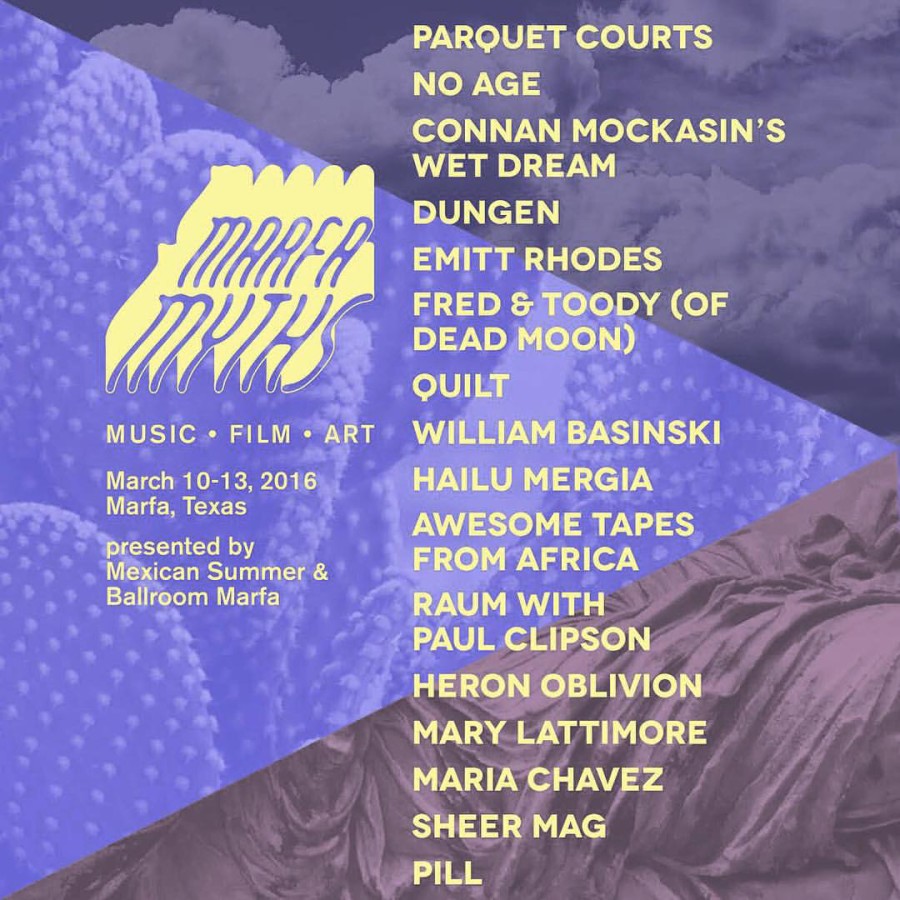 Text: Isabel Aleman
Photo: No Age