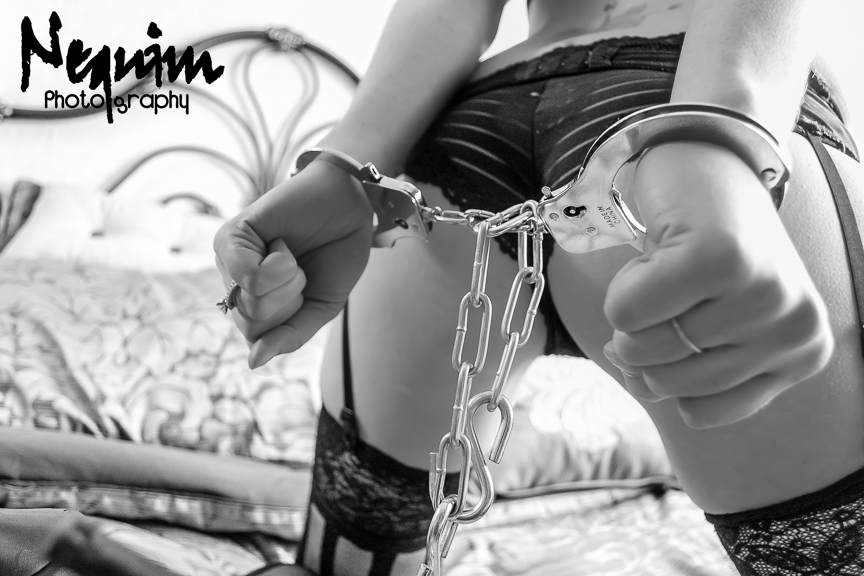 The team at Nequim Pinup & Boudoir Photography is on a crusade to elucidate some very steamy topics, namely the practices within the realm of kink. The group has taken on the mission of opening a forum in which not only to discuss BDSM  ideas and practices, but to demonstrate these activities as well. Kinkology is a series of workshops that kicks off Saturday, January 30 at the Nequim studio, 7100 Gateway East.
Back in October, Nequim owner Frank Villasana along with Creative Director Sabine Green designed and hosted Taboo, an event that discussed and demonstrated different aspects of BDSM. Several members of the local kink community participated in Taboo. As Green explains, Kinkology was simply the logical, natural progression of Taboo:
"Taboo brought awareness to a whole lot of people about what was going on. That there's a little bit of kink in everyone and that it's okay to talk about it because there are other people out there who understand. Taboo's mission statement was to free El Paso and bring those things in the sensual world, that were hidden, to the surface. Frank and I ended up with this "Aha" moment, this realization that there was a need for advocacy and validity in the kink community. We decided Taboo couldn't be the one and only thing we did. Out of that was born Kinkology."
The goal of Kinkology is two-pronged:  the promotion of validation and safety within the kink and  BDSM contexts. Along with discussing alternative erotic practices, such as bondage, fire play, flogging, etc., demonstration of proper techniques and discussion of consent and power exchange are on an equal footing. As Villasana explains, Kinkology  is a platform from which to teach and learn about various aspects of alternative lifestyles and activities:
"If people aren't given  the opportunity to talk about a mature subject like sex and the different lifestyles that you're able to explore, people are going to go out and do it anyway, and likely get hurt. When you bring it out to light, you're removing the taboo, and the danger. What we're trying to do with Kinkology is open up the doors and lines of communication about sex, sex education, and letting people know 'Look, it's out there and we want to show you what it is, and allow you to explore it and ask questions and see it for yourself in a very safe, neutral environment.'"
To that end Kinkology is open to the general public. Each workshop will be led by a qualified instructor. To kick things off, professional dominatrix Mistress Ruby (who you all read about in Fusion # 87!) will give a class in manners training. Elements of the workshop include a history of manners, the social aspect of what respect and manners portray about us as individuals, as well as the particulars of manners as a facet within a BDSM setting.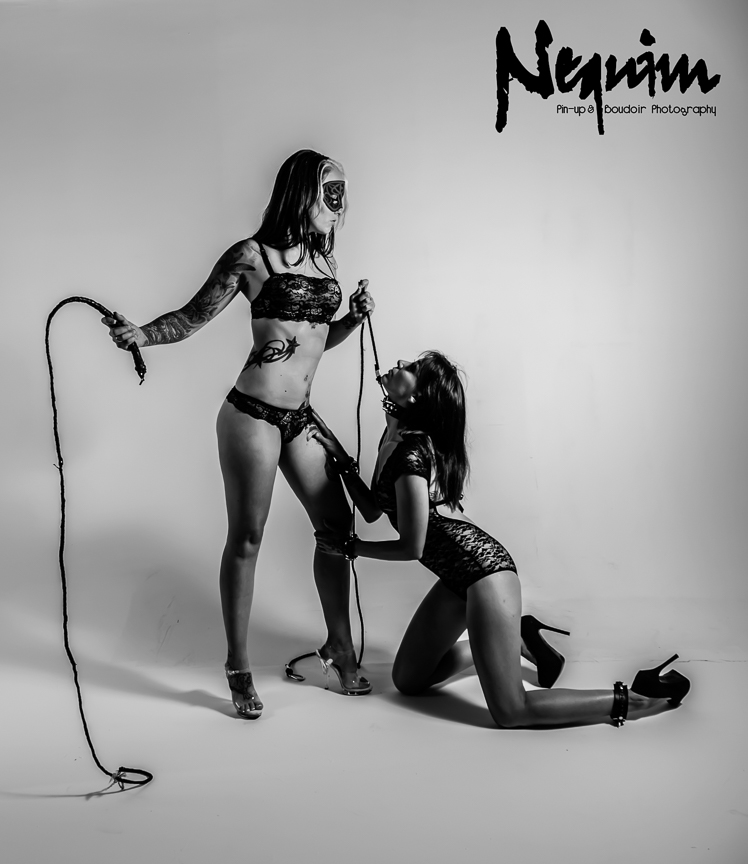 On February 20th, professional dominatrix Ishara Rose, Sarah Heartsong, who holds degrees in Social Work and communications, and two other panelists who are pending confirmation, will lead a discussion titled "Negotiating Power Exchange."
"We wanted to get the power exchange and communication class in as soon as possible in the year because that's the basis, the foundation, of everything in the kink world," Green said. "It's all about communication: clear boundaries; boundary setting; negotiation; who's got the power and when is that power over."
As mentioned, within the context of BDSM, ideally consent is the basis from which all kinky activities spring. The most basic definition of consent is the permission given for certain acts to take place.
"Something the class in February is going to touch on a little bit is the different types of relationships you can enter into within the kink community." Green said.
A focal point of BDSM relationships, power exchange is the giving or receiving of authority to or from someone else within a sensual, sexual, or erotic encounter. Thus, the importance and necessity of a power exchange workshop is immense.
A shibari workshop is scheduled for March12th. (Shibari is the ancient Japanese art of knot tying and rope bondage). Local shibari expert, DK Lthrmn, will lead the class.
April and May will feature a local submissive demonstrating two different types of BDSM activities. Orli will be bottoming (on the receiving end)  of the flogging demonstration she is doing along with her master, Robert. She will also bottom for the fire play class the following month with partner William.
As of now, Green says the June through September workshops are pending, partly because the process of finding instructors is complex and time consuming:
"I'm putting the word out for instructors very carefully because I want my clients to be 100% safe. The potentials are all going through an interview process. I'm using my resources within the kink community to find out what their [potential instructor's] reputation is; if the instructor has a reputation of being a jerk or flake or an abuser, they won't get a contract."
The Nequim crew is campaigning to create discussion and dialog about kink in the hopes of normalizing it and incorporating it into the status quo. With the swell of popularity of books and films such as 50 Shades of Grey, Hollywood and society at large are abuzz with the naughty dalliances of BDSM activities. However, as Green and Villasana explain, the books are merely a superficial glance at an immense topic.
"With 50 Shades becoming a really popular genre and really breaking open kink as a household word, all of these people have decided 'Oh yeah that's what I want; that's where I'm curious.' But the more popular it becomes, the more unsafe it can become," Green says.
Villasana adds:
"We're  [the Nequim team] not in the lifestyle. We're just trying to create a safe space for people who might be because of the huge impact that 50 Shades of Grey has had. It's just mind boggling how many people are going to be taken advantage of and end up in the hands of somebody unsafe; so I want to save as many people as possible. That's the hero in me coming out!"
Throughout the year the team at Nequim is providing plenty of opportunities to explore the various realms of BDSM and kink. The Kinkology workshops are designed to address the needs and interests of the vanilla crowd, newcomers to the world of kink, and veterans of the lifestyle.Get your kink on!
All Kinkology classes are about three hours long.
Tickets $25/ each + surcharge
Tickets available at kinkology.eventbrite.com
The world of femme domme: Manners Training: Saturday, January 30 4—7 p.m.
@ Nequim Pin-Up & Boudoir Photography Studio, 7100 Gateway Blvd East, Lower Level
facebook.com/Nequim-Photo
915-307-2945