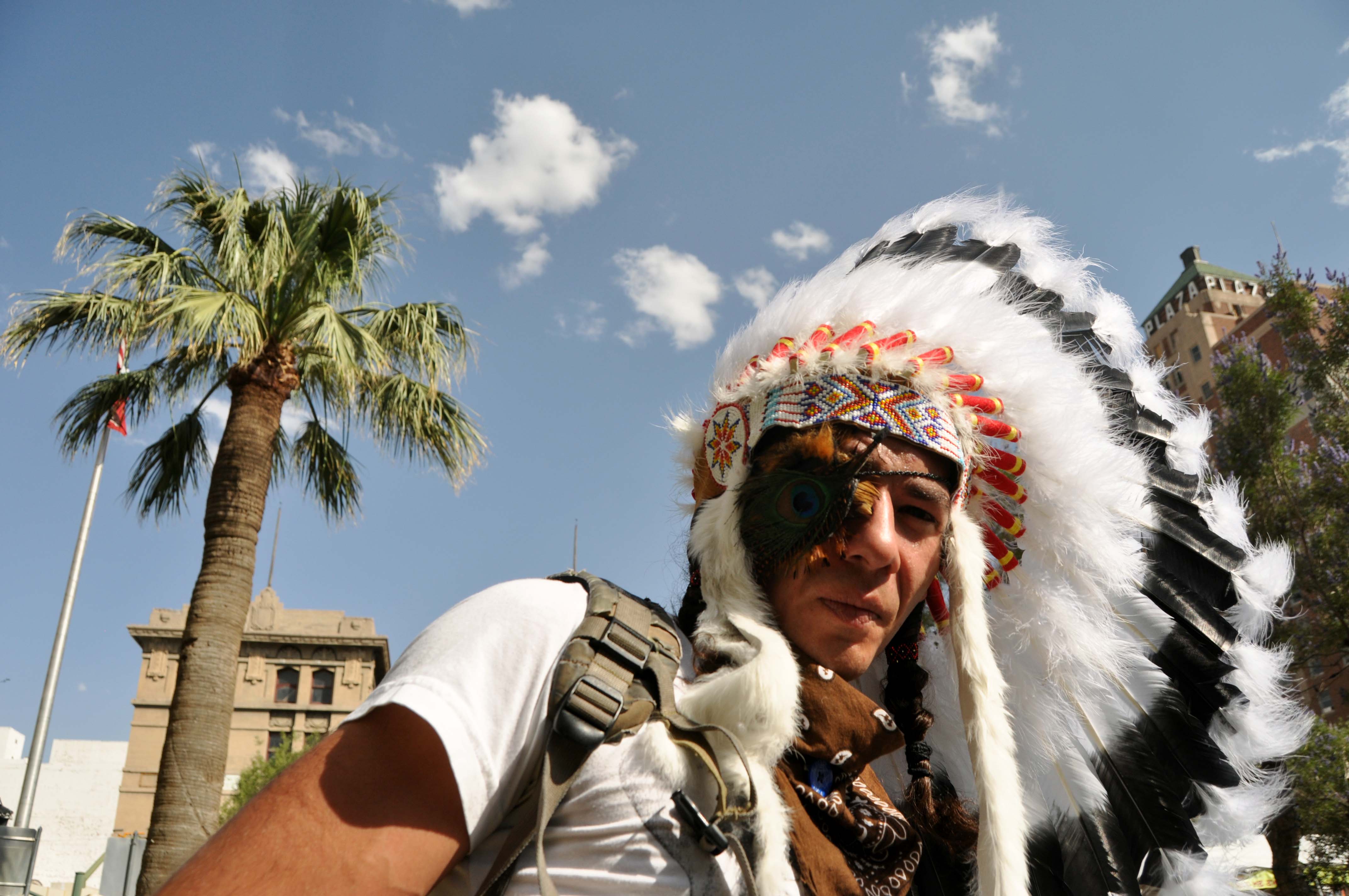 As far back as February, the Neon Desert Music Festival's Twitter and Instagram accounts started using the hashtag #WeLoveChuco in its posts. But despite this nifty shout out to the city that has kept the festival one of the most anticipated events for the last three years, event promoters at Splendid Sun Productions do not claim that it has felt "nothing but love" from Chuco
.
"I think there's still huge misconceptions on the way some people perceive Neon Desert," said Patrick McNeil, promoter with Splendid Sun. "They want it to be this huge Coachella type of event. People talk shit, they don't want to support it. They don't realize that that if they don't support something like this, then nothing like what they envision will ever come. People would rather hate and not support rather than support and see the evolution of what could be."
In its third year, the Neon Desert Music Festival has become a flagship music event putting a spotlight on two constantly-evolving local entities: the music scene and our beloved Downtown area.
Claire Evans, lead singer of 2012 performers Yacht, perfectly distilled these very sentiments after performing at last year's festival: "Neon Desert is unique because it really uses the city itself as a stage; other festivals tend to take place in rural areas, deserts, fields, away from any urban centers."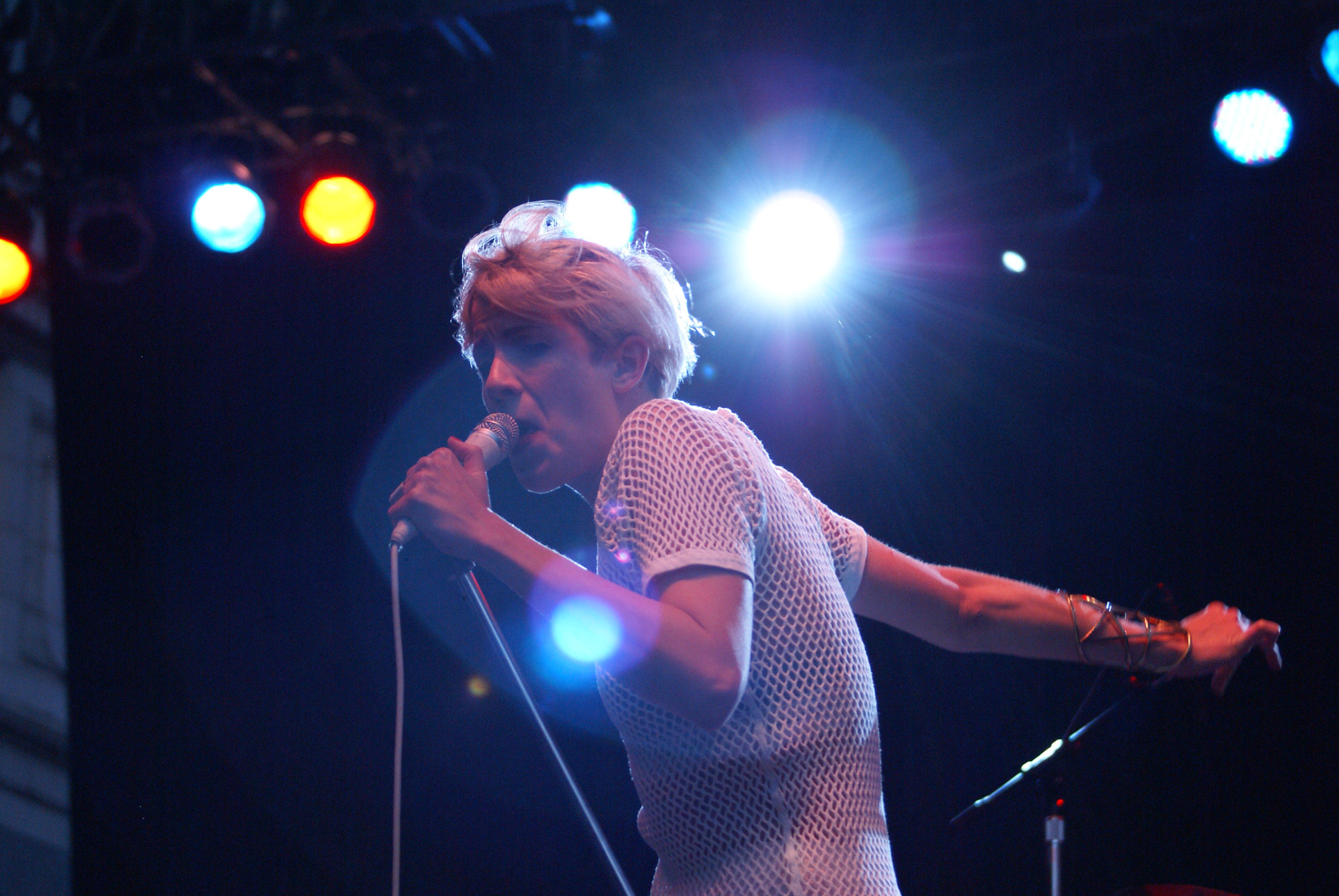 This mutualistic dependence between the festival and Downtown has been beneficial for growth from both ends. A report by the Downtown Management District calculated that more than 123,000 people attended Downtown events in 2012 generating $1.5 million in entrance fees alone. In terms of the amount of visitors the festival brings to town, Splendid Sun calculations estimate that around 25% of its attendees are from outside the El Paso/Las Cruces/Ciudad Juarez region. The growth on the side of Neon Desert has come in the size of the festival over the years (around 11,000 attendees in 2011 and around 12,000 in 2012, according to Splendid Sun) as well as the awareness of past missteps that lends itself to better strategic planning.
For instance, one of the more alarming things that some may notice about this year's lineup that's different from the previous two years is the decrease in the amount of acts. This year's festival has around a third of the number of acts fewer than the previous two years, each of the previous years having at least 28 acts listed on each poster.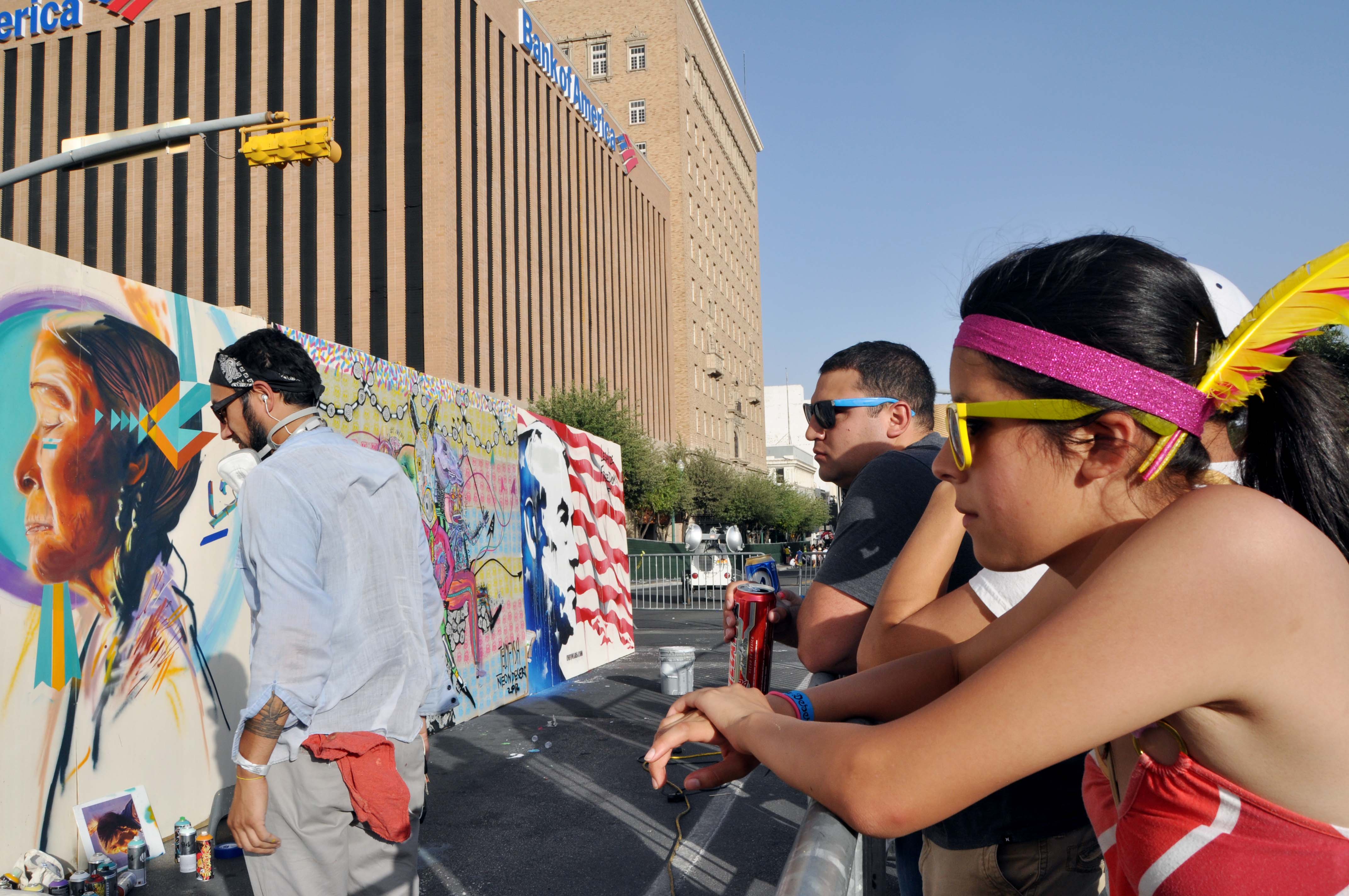 The blame isn't placed on poor planning from Splendid Sun or a particularly trying festival season (although, Stone Roses and Blur headlining Coachella and the Cure headlining Lollapallooza would probably suggest otherwise), the real culprit is what locals endearingly refer to as "El Paso time."
"We're starting the festival at 3 p.m. this year as opposed to noon," McNeil said. "We noticed in the last years that not many people showed up from noon to three o'clock."
"It's only about 3-5% of the crowd that shows up before three," fellow Splendid Sun promoter Brian Chavez put into perspective.
"It just makes more sense," McNeil said of the smarter planning. "It sucks for local bands that they have to play those slots and there's almost no one there."
In addition to that, new approaches to marketing the festival look to expand its appeal to people outside of their core 18 to 35-year-old demographic, which is about 85% of their patrons, according to their calculations. "We're definitely trying to take different approaches to get that SMG EDM crowd which is a high school audience, the 16 to 18-year-old crowd," said McNeil. Street promotion with posters and flyers at events is helping them achieve that end as well as eight different billboards around the city and even one in Juarez where they have never placed one before.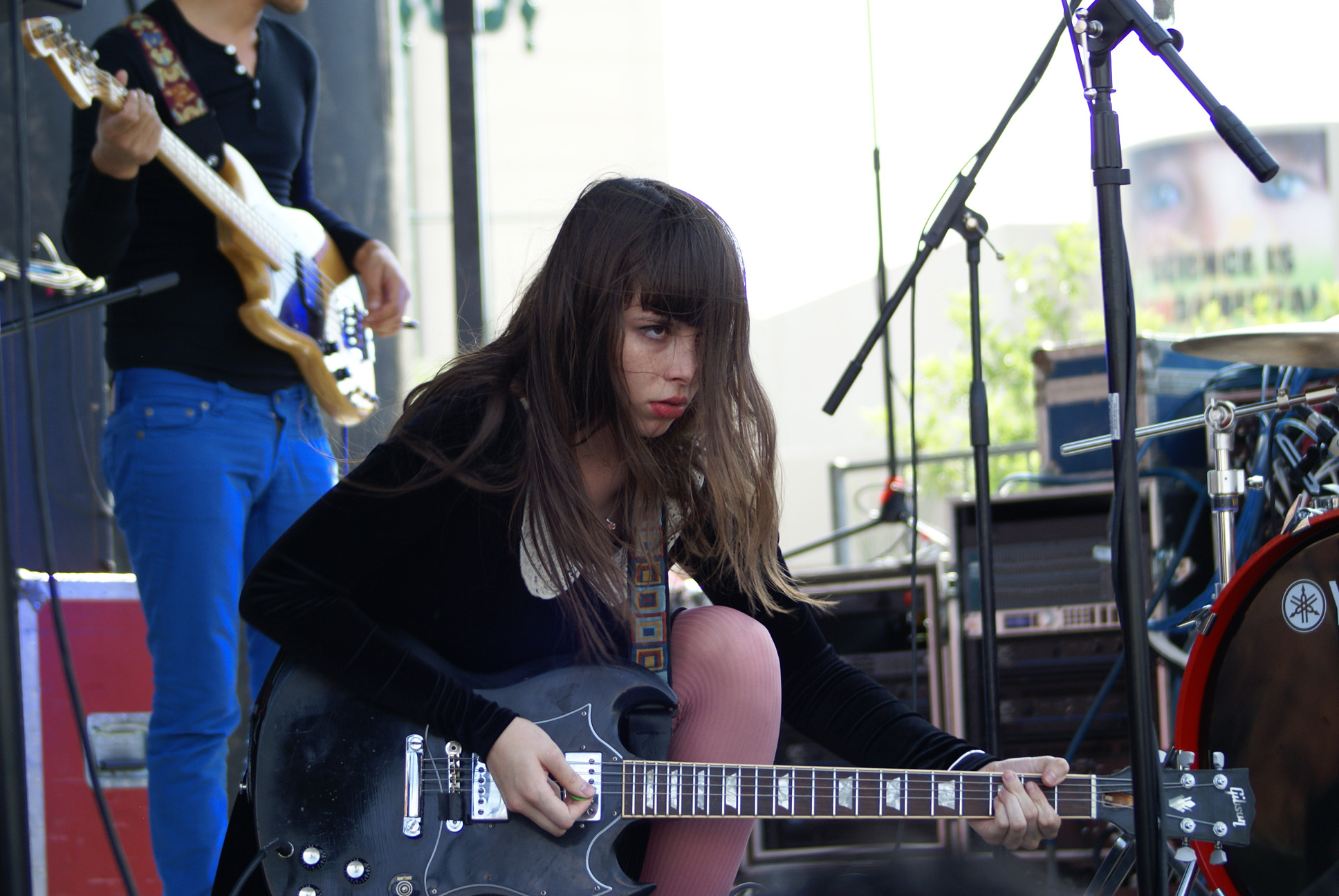 The musical variety has remained despite the shortened list. From Mexico, political rockers Molotov headline the festival alongside French electro-house DJ Martin Solveig, American house DJ Wolfgang Gartner and surf rockers Best Coast. Omar Rodriguez Lopez returns for his third consecutive festival with his new experimental rock outfit, Bosnian Rainbows. Bostich + Fussible bring their electronic takes on Mexican music while Interpol's Paul Banks' paints dreary Lower East Side visions against our setting sun.
"Ever since we started it's always been our focus: new, young, up-and-coming talent that we think deserves it," Chavez said. "It's always been Latin, rock and electronic. In my opinion, that's what represents the El Paso market."
"We've tried to incorporate hip-hop in the past," McNeil said. "There's also other genres like metal, maybe a Slayer-type band. We've always wanted to incorporate a classic rock element to it, too. But those are the kind of things we're hoping for once we get to being a two-day festival and get more people to come and expand the demographics of Neon Desert."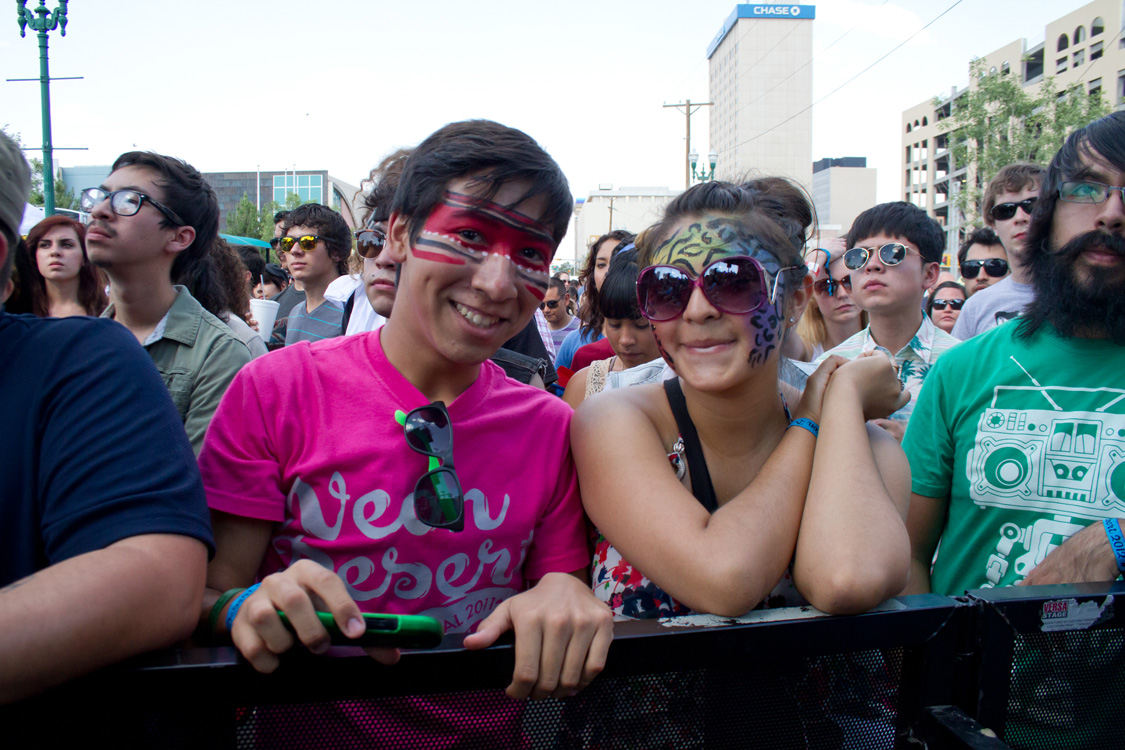 Aside from the five local acts billed on the poster, local artists (painters, etc.), vendors and up-and-coming local DJs will also be a part of the festival. Live art exhibitions will be going on throughout the festival's duration and local DJs have a chance to compete for a spot to spin at the Silent Disco.
"The music is one thing, but the festival is a whole different element," McNeil said. "We're trying to incorporate a bunch of different things so that the music is almost an afterthought to the rest of the festival. I want you to be entertained from the moment you walk into the festival. Sensory overload, just things that money can't buy; putting in the extra effort to make the consumer happy at the end of the day."
TEXT: JOHN DEL ROSARIO