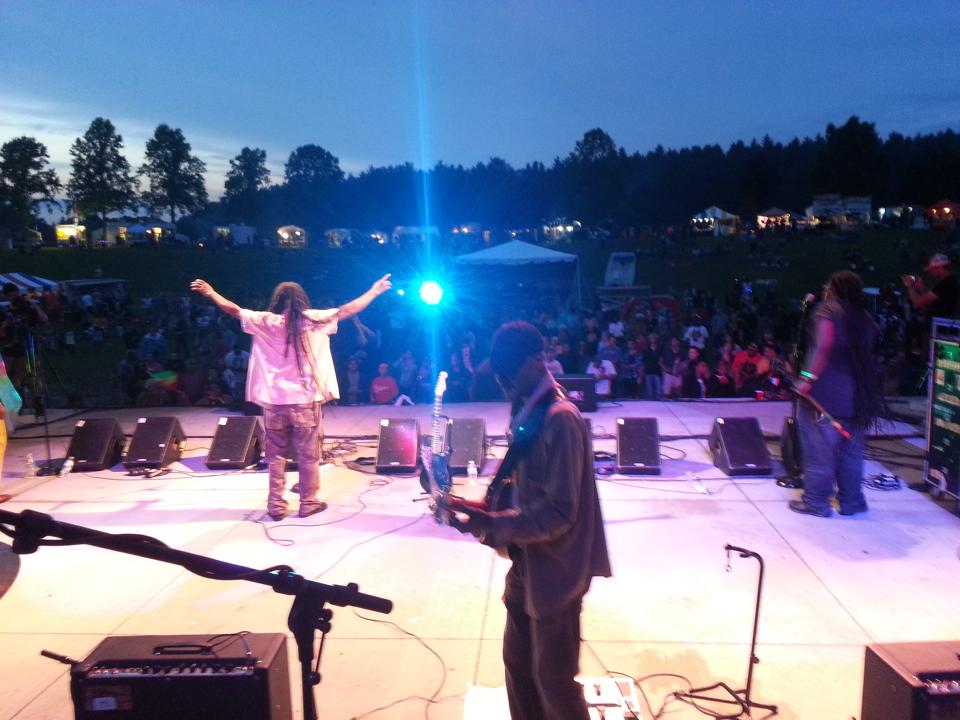 The quintessential roots reggae trio, The Meditations, is scheduled to grace the 5 Points Bistro stage Monday, October 19th in support of their latest album Jah Always Find A Way.
The original group members—Ansel Cridland, Danny Clarke and Winston Watson—recorded their first single in 1974 in Jamaica. Through the years, The Meditations have collaborated with legendary reggae producer Lee "Scratch" Perry, provided back-up vocals for Bob Marley and other artists.  The current lineup is Cridland, Laury Webb and DaddyLion Chandell.
Fusion recently got the chance to speak with Cridland.  Any grammatical errors in the interview are intentional.  The interviewer felt it necessary to preserve the original content of the interview in an effort to maintain colloquial authenticity.
Talk about when your interest in music began.
AC: Haha. . .It's a long story. It's a love of the music as a youth growing up, listening to other singers. When I was going to school, I used to sing, dance, but never know that I would really take it as a career. At the time my parents had moved out of town [Kingston] to the country. I was at the stable and had a mindset [that] I wanted to become a jockey.
Like a horse jockey?
AC: Riding horse yeah, but it did not work out for I.  So I went back to town and one of my friend asked me what I'm gonna do. There was a man at the theatre that was singing, and I was [walking] by sometime in the day and I would not leave him side, because the way he was singing, it helped motivate I in a way that I say 'Yes, I want to sing.' As a youth growing up listening like, Elvis Presley, James Brown, and Curtis Mayfield, made an impression.  Then after back in town, everyday, trying to get involved in the music. I would go to Toots' home. . .
Toots? As in Toots and the Maytals?
AC:  Yeah, Toots and the Maytals. And I would go to the Heptones [Jamaican rocksteady/reggae trio]. Between '68,'69 I went to Live Matador [recording studio] and I record a with a group that I was leading named The Linkers. After them I do a couple song like "Bongo Man."  So after meeting Danny in '73, he was showing me some different chords on the guitar, not knowing that we was going to become a group. In '74 we heard that Channel One [recording studio] was doing interviews and taking on new reggae artists. So I went there and the first song I sing there was "Woman Is Like A Shadow." And the one who was doing the interview heard it and said 'That song is a hit song. Come and record it in the morning.' That was the beginning. [At that point] I was just jamming with Danny and Winston [Watson] in the ghetto.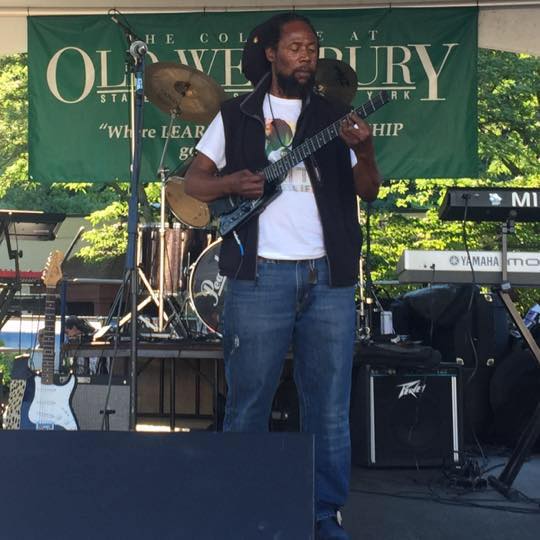 When did you guys hook up with producer Dobby Dobson?
AC: Danny and Winston had been recording with him already. Dobson came back to me and said 'We have this sound. Why we don't do an album.' And Danny came and said 'Yeah, man, let's form a group.' So Dobson took us to "Scratch" Perry's studio and we do "Running From Jamaica" and a couple more. "Running from Jamaica" was a big hit in New York.  We decided to call ourselves The Meditations. We did 2 albums with Dobson—Message From The Meditations and Wake Up.
Can you talk about your collaboration with Bob Marley?
AC:  Bob came back to Jamaica in '78 and he was about to do the "Peace" concert.  One day Danny came along in a taxi and say Bob Marley want us to do a song with him, and I didn't believe him. I said 'Bob Marley? You're kidding?' Him say 'Yeah, man!'  Bob was at Aquarius Studio working with Scratch Perry. He told us how he heard about us. He said 'When I was in London and hear that song "Woman Is Like A Shadow," I say which group is sound this way?!'  Him was amazed at the sound of our group. So then him say 'We have some work here to do tonight.' So we did backup vocals on "Blackman Redemption" and "Rastaman Live Up." After we record them song that night with him, him said to us him be in the studio and he would like us to be there with him. We worked with him until we lost him. That was a big loss.
Weren't you guys supposed to release an album under [Marley's]Tuff Gong label?
AC: Yes, that was the Guidance album. I'm glad you mentioned that because I was [in the process of] producing that album, and then he passed.  At the time he believed in the group and he loved the group. 

He even ask some of his musicians to play on it. We got Tyrone Downie [keyboardist, Bob Marley and The Wailers]. We also have Junior Marvin [vocalist and guitarist] to play on it. We have Al Anderson [lead guitarist] to play on.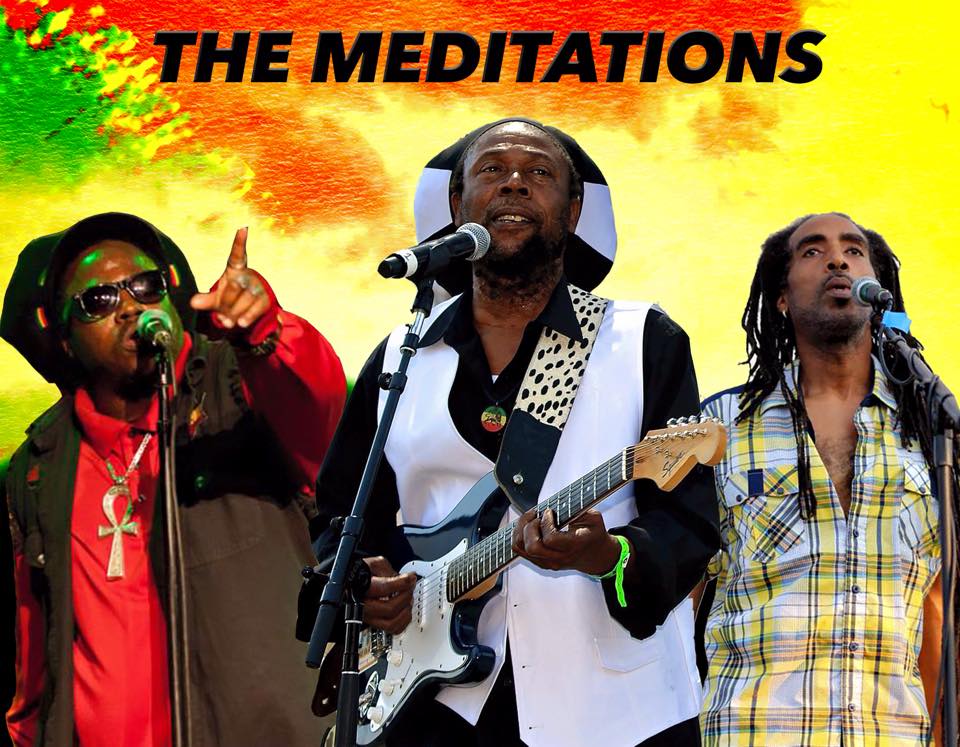 In 1983 you released No More Friend, I've read that on that album you guys sort of shifted styles to a more dancehall feel. Is that true?
AC:  Really no. I don't pick a song and say 'I want to do a dancehall.' You see, I am a roots man. Whatever Jah inspire I with, that is what I'm putting out. I don't really go for 'Yes, I want to do a dancehall,' or 'I want to do a roots.' I don't pick and choose. I just sing a song. Whatever comes, that's what I'm going to deliver.
Did The Meditations split up in the 1980s?
AC: It's not really a split you know. In '79 we were negotiating with Island [Records], and they [Clarke and Watson] decided to live in the United States. But I didn't want to live here. I was living with my family in Jamaica. So Danny and Winston were here doing their own thing. They were doing the album For The Good of Man. But they came to Jamaica and let me produce that album. When they came I took them to the studio and get them musicians. Then they came back here and did some other version and put out that album.
When did you come back?
AC: So I came back here around '90.
When you got back did you guys hook up right away and start recording again?
AC:  Yeah , that's when we did Return of The Meditations.
Are you still playing with them?
AC:  Now when I tour Europe I take Danny with me. Winston is a little sick now.
So who plays with you now?
AC: For over 6 years now, I have 2  who are doing the background harmony and they do good work. It's Laury Webb and DaddyLion Chandell. We did Reggae on the Rocks, and 3 years ago we did Reggae on the River. We were the first group to do Reggae on the River. We do shows all over.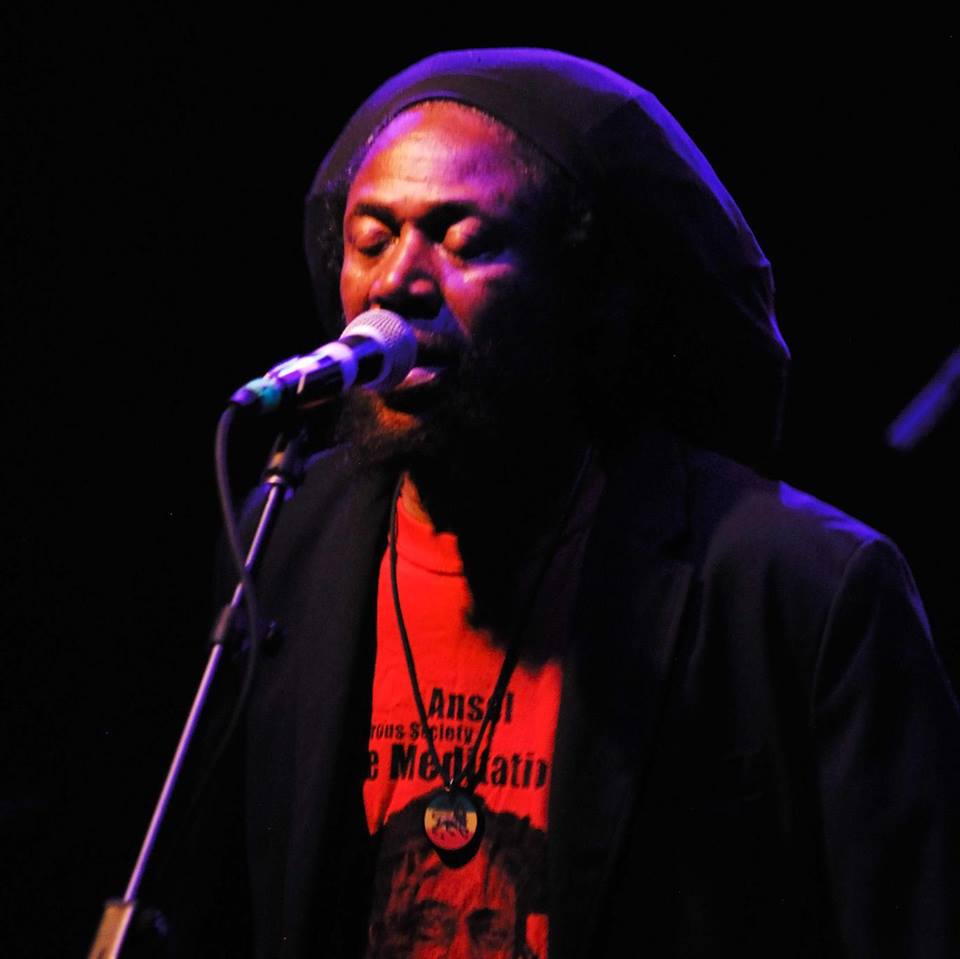 What are the changes you've seen through the years in terms of music?
AC:  After a while now, the music was singing about woman parts, and what they want to do with woman. The people, them change so much after Bob Marley passed. I see a big, big change in Jamaica. The sister them, them not conscious any more. A lot of the brother them, them not conscious no more. It's just like Babylon trapped them again. They [Babylon] win because they change their mind. They're not giving that brotherly love and that sisterly love. The whole thing now going in vanity. Them more into this 'bling bling'—the hype. Even them disc jockey on the radio-them not playing the music anymore on the radio that you want to hear.  They not giving them that push. And they're killing that love for the music inside of you.
How do you find the desire and motivation to keep doing music?
AC: In '94, I got asked to do a tour in Europe. Everyone was so excited, and the way they react about The Meditations—you know, it just give me back that feeling, and I say 'Ansel, wait, the world don't stop here. The world is a big place for you to find other people who are interested.' That is what motivate I, and give I the push, or energy, to stay in the business.
In reggae, there are often themes of struggle, either personal or political. Can you talk about that?
AC: Reggae music is the only music that bring out the truth and tell you about the past living and the change that you want to see in life; there's always a story behind it. Music change a lot of people in this wide world. The music is so powerful. I listen and I learn a lot. I listen to people conversation, and I can tell you the change that the music make. I can tell you, music and sport, that's what make the big change in this world.  That's why I write that song "Jah Music." I say ' Don't take Jah music just for dancing pleasure.' Music is what make big change in our lives today. That is how powerful the music is, so you have to respect the music. The things we see and the change we want to see—these are the things we sing about. That is why them [politicians and people in power] hate the music.  But I won't stop. I will always give the message.
The Meditations, with support from B Series, Chuco Soul Project and Fixed Idea.
October 19, 2015, doors open at 6 p.m.
5 Points Bistro, 3019 Montana Ave.
Tickets: $15 in advance.
Tickets available at The Headstand, 5 Points Bistro, All That Music, and Holdmyticket.com
Text: Denise Nelson-Prieto | Photos: Courtesy of The Meditations