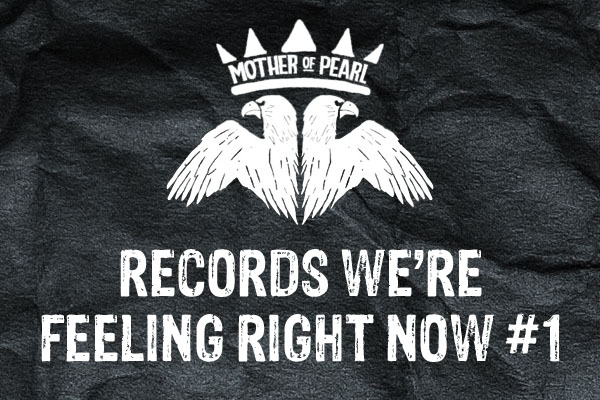 Working in a record store can be a real dream. Growing up, I always longed for a record store to work in or even just to buy records from—you know, the kind of place where you wanted to hang out on your day off and listen to the hundreds of records you may never have heard before. I wanted a place where I could see an odd jacket and listen to the record inside before buying it. That's why when the idea for Mother of Pearl came about, the thing I was most focused on was making sure that we not only had a record player playing the main music in the store, but a listening station as well, so customers could sample records before they buy.
While this system may lead to a few casualties (on occasion someone will mishandle a record), it is because of this system that the last few months have been the most fruitful for finding out about music I've never heard before. There are countless stories, genres and bits and pieces of people's previous collections sitting within our walls. These records tell a story and have a story of their own ( I can't tell you how many love letters I've seen written on inner sleeves). So of course we jumped at this chance to tell you all about some of our favs every month: we'll talk about some new and upcoming releases, some of our personal standards and we'll also delve into some of those unexpected gems we come across during our hours of drinking coffee, reading music books, chatting with people or as some call it,  "working."
-Eddie, Co-owner, buyer.
---
Air Reissues
This isn't so much of a record I'm feeling right now as much as a set of reissues we're all very excited about. While Air's Moon Safari has been steadily available on vinyl for a while, the rest of their catalog has been missing until now. Coming off the Record Store Day 7" release of "Playground Love," almost the entire Air discography will be available on 180 gram vinyl. Yes, this includes the Virgin Suicides soundtrack (with a special box set also coming for that). Perfect "you wanna come up and have 'one' drink?" music.—Eddie
---
Joy Division Closer
If you know me, then this pick is a little predictable, if you really know me, then it's a bit of a surprise.  Although we always make it a point to stock Joy Division's 2 LP's, Unknown Pleasures is always the first of the two to fly off the shelf. Maybe it's the iconic artwork that has taken on its own place in pop culture today, or maybe everyone is energized by its more up-tempo punk influenced sounds. Closer, with its revolutionary production, is my top pick on the shelf this month. The album can be summed up in 4 loaded words: Confident, fragile, intense and melancholic.—Jorge aka @VinylFight
---
Dire Straits Brothers in Arms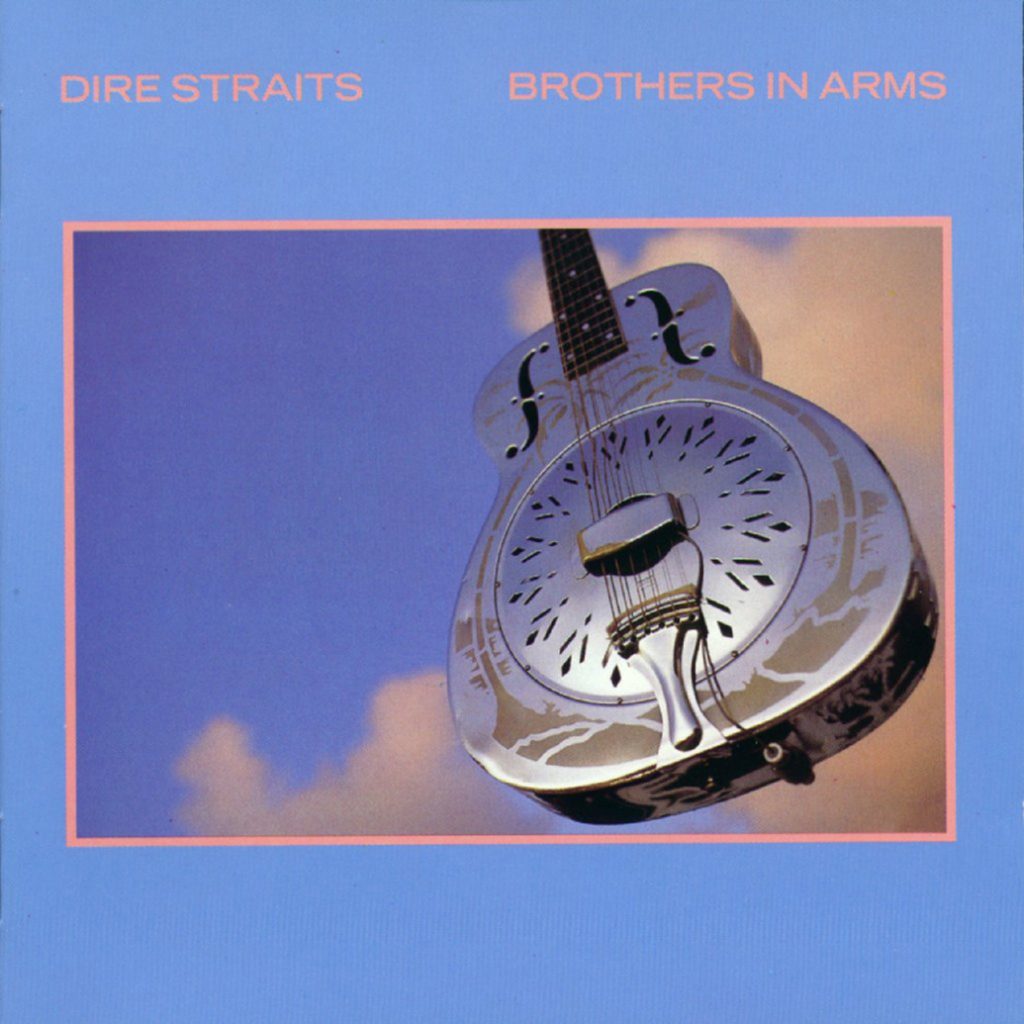 When I saw this record come into the store, I couldn't hide my excitement—the blue cover with a resonator style guitar hanging in the clouds took me back to when my parents had this cassette in the car and I first fell in love with the  guitar.  Top song is lead off track "So Far Away" with the hit single "Money For Nothing" coming in a close second.—Jorge aka @VinylFight
---
Neil Young Rust Never Sleeps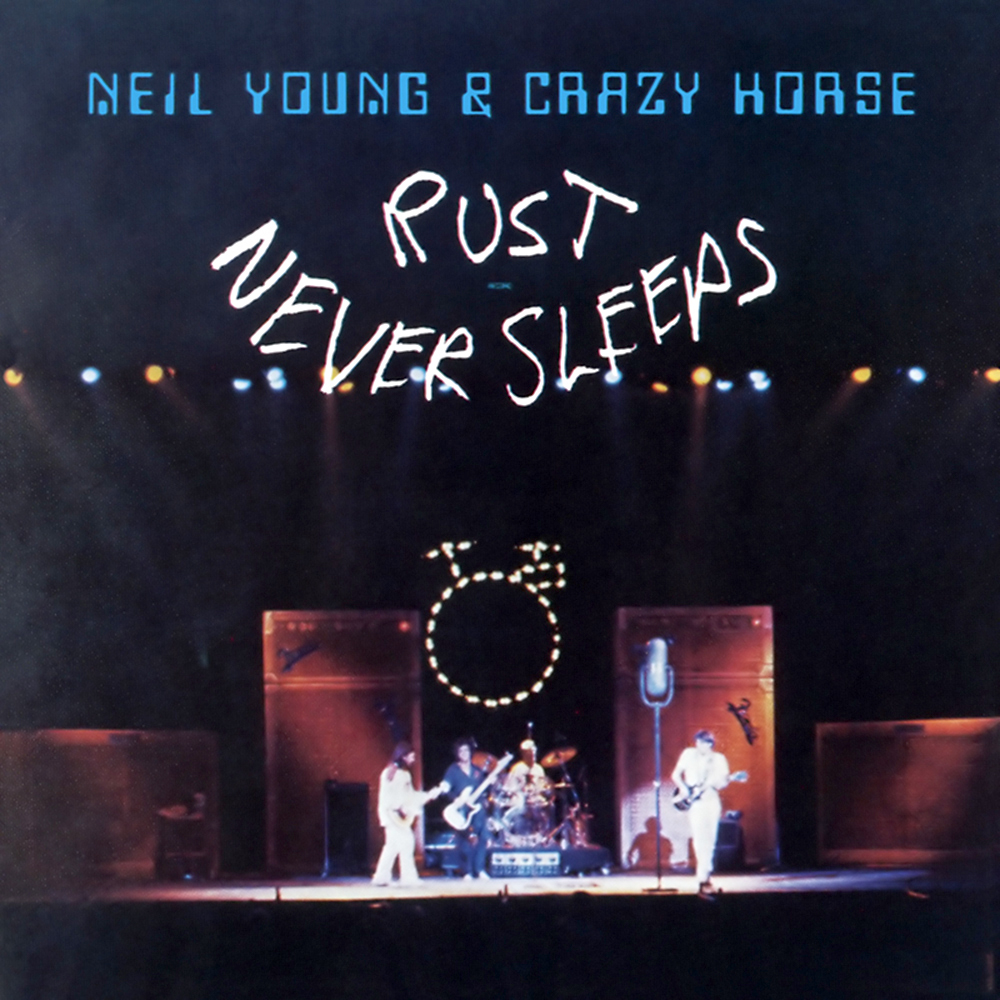 It's rare that I hear a cover version of a classic and not cringe, but when Chromatics opened up their 2012 album Kill For Love with Neil Young's opening track off Rust Never Sleeps, "My My, Hey Hey (Out of the Blue), though they simply called it "Into the Black," I for once felt it was a proper homage. It seems we always have a copy of this live/studio hybrid album, and just as fast as we find one, it flies off the shelves—with good reason.—Eddie
---
Tortoise TNT
Ah, the good ol' days of so-called "math-rock" complete with meaningful drum parts, complicated guitars and spock haircuts. This was the time I discovered the vibrant Chicago scene which included bands such as Slint, 90 Day Men and Karate. On Tortoise's 3rd album, rather than veering off the deep end like many of their contemporaries wound up doing, they added a guitarist and infused their sound with not so subtle jazz overtones. Coupled with their dub and experimental sound, this makes for my favorite album in their discography—easy listening for introverts or the perfect companion to light reading, like Gravity's Rainbow.—Eddie