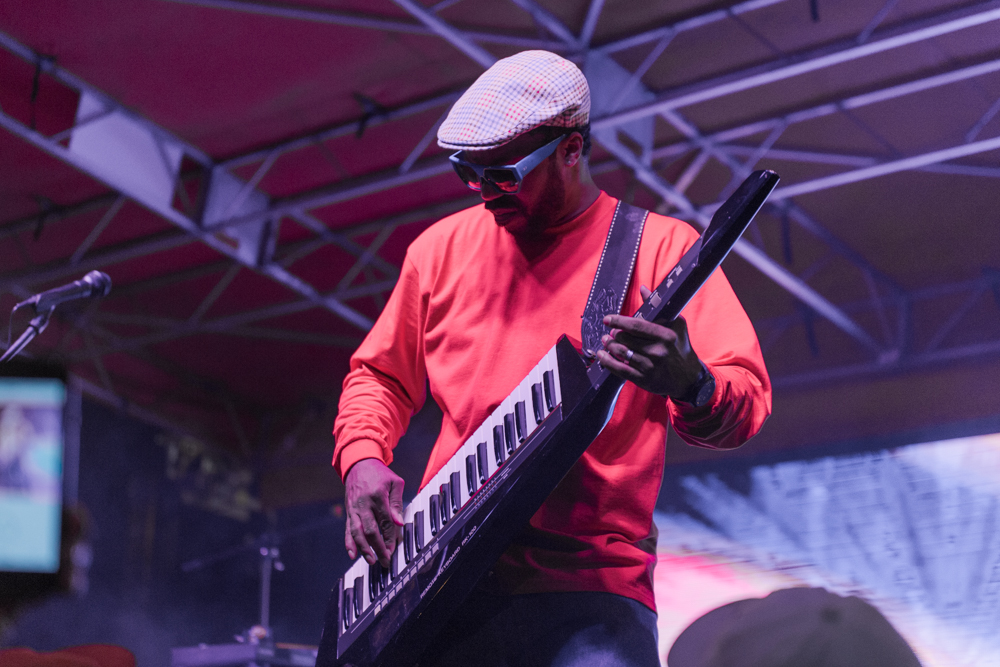 Text + photos: Josh Luna
This year Mother of Pearl Vinyl teamed up with Western Tech to bring together the Mother of Pearl Block Party. The festivities took over the streets of Union Plaza in downtown El Paso, Texas on September 17th. This was only the second year for the block party, which aimed to be bigger and better with the help of Western Tech. Alamo Draft House teamed up with Mother of Pearl as well in order to incorporate a movie festival to the block party.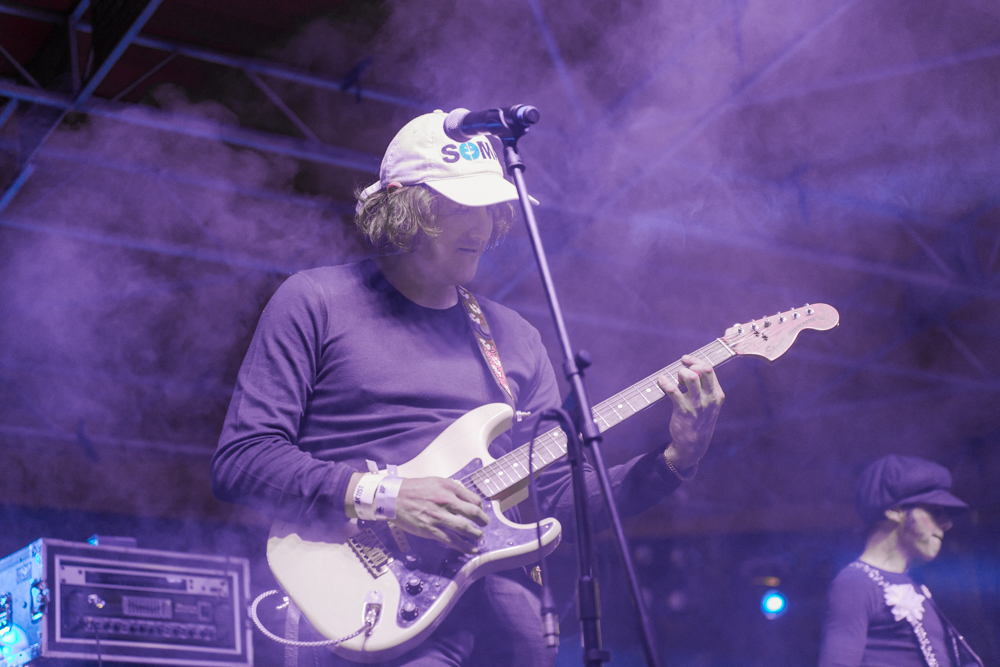 Alamo Draft House was also running a booth at the block party testing people on their movie knowledge and giving away coupons, t-shirts, posters and other prizes all day long. Food at the block party consisted of local vendors like Steve-O's, Clasico, and Tacos Chinampa among others. The music at the festival included some great local acts like The Chamanas, Nalgadas, Great Shapes and many more. The crowd cheered and danced as all of the local artists performed. Dam Funk got the crowd excited as he performed and warmed the stage up for the final act of the night, Juvenile. As Juvenile finally came out the crowd buzzed with excitement. He performed great, interacted with the crowd, and had everyone dancing and singing along. Overall the block party was a huge success and we cannot wait for the next one.