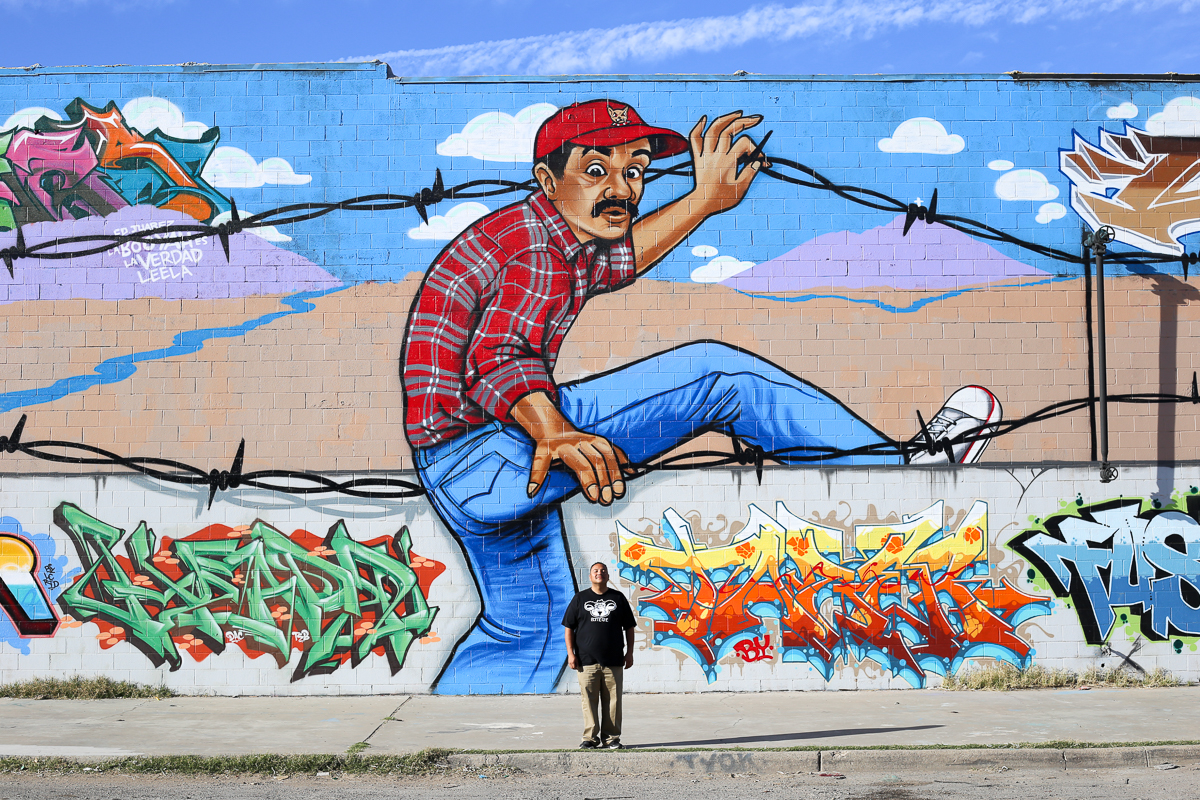 Text: Denise Nelson-Prieto | Photo: Fusion Staff
Local hip-hop artist  Zyme One's (AKA Jaime Rivera) latest effort succinctly and beautifully offers a glimpse into the reality and mystique of one of the border's oldest subcultures. Memories of  Melancholy Cholas pays tribute to these female warriors who are unapologetic about their loyalty to their raza, and will fight to defend their neighborhood and their people as ruthlessly as any of their male counterparts.
Zyme's record eloquently captures the essence of these street queens with a polished grit befitting of their dichotomous nature of feminine beauty and power, complimented with equal parts ass-kicking, in-your-face ferocity.
"Overall I think women are amazing and that's why I decided to write an album about these cholas. They [can be] as gentle as flowers, but also as vicious as a pack of lions."
Chola is an identity created by Mexican-American youth in border regions. It is an amalgamation of gang warfare, violence and poverty, mixed with the struggle to create a solid identity in a still somewhat foreign land with "White" constructs. For many of us who grew up in El Paso, seeing a cholas hanging out on the stoop or sitting behind us in class was part of daily life.
The chola identity also comes with a specific look and uniform of high and feathered-hair, dark lipstick, heavy winged eyeliner and thin, penciled eyebrows. This look is what appealed to Zyme as a youth, and their appeal is the foundation of the songs on the album.
"Their allure [is what inspired me]—their makeup, dress, high hair and the way some of them would hold it down for their barrio more than ever, more than even their male counterparts," he said.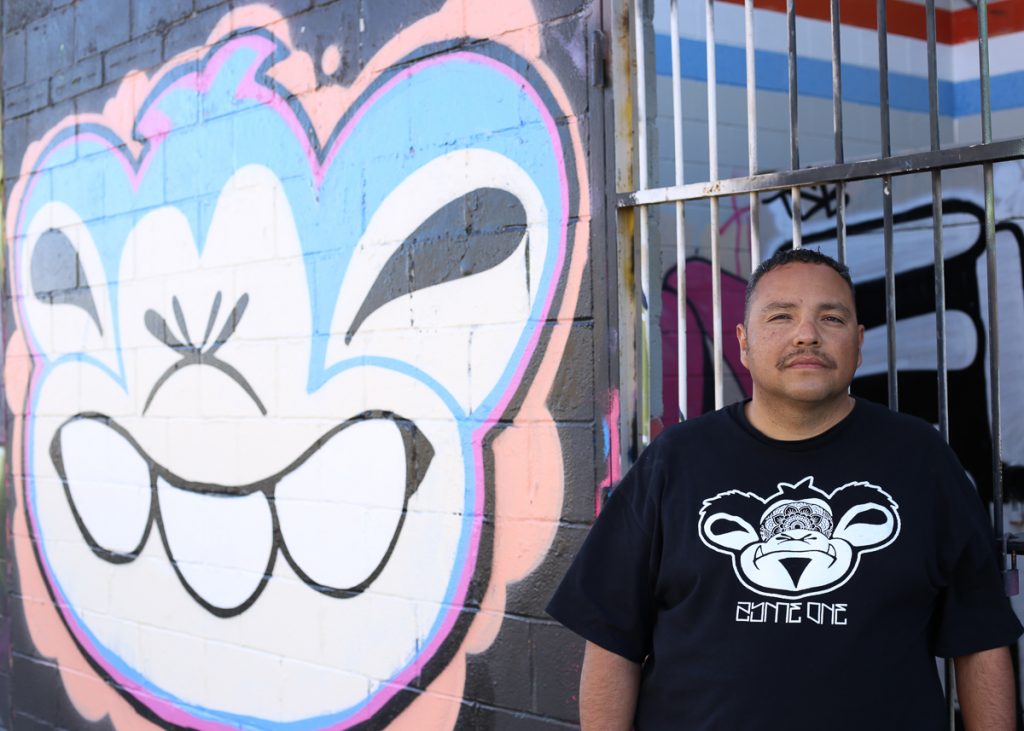 A true product of his environment, Zyme's writing style and subject matter are commanded by life experiences. He spent much of his youth tagging and writing poetry. He grew up without a father, but had a strong Mexican mother who ran the household, which consisted of Zyme and his brothers. As a result he was instilled with strong feminist values and respect. His mother's reprimands and admonishments of  portate bien have created the backbone of his moral character and provided the framework by which he treats people, particularly women.
The appeal of the fairer sex goes beyond circumstance for Zyme however. He explained a deeper, more esoteric connection to women that extends further than just being raised by a powerful matriarch.
"Women are amazing . . . and they hold so much power," he said. "They almost lie in tune with music, like a guitar—if you play her the right way, you can make beautiful music. If you don't play her the right way, it could be a disaster."
This is Zyme's fourth record. He was whelped on 90s-era hip-hop, evident through his tough, but witty and intelligent lyrics, and polished beats.  Coupled with this are 60s and 70s era pop/funk infusions and samples.
In a time when much of the hip-hop on the radio is "all about ass" according to Zyme, he attempts a different, refreshing approach. The tales he tells spring from a complete willingness to open himself up and dive into his experiences. "I don't think I'm a great rapper but I think [by] just opening myself up and telling stories, people can relate because it's real," he said.
Zyme spent much of his youth living in the Chihuahuita Community and in the Salazar projects in Segundo Barrio. After spending 15 years in that area, he and his family did a stint in northeast El Paso, dwelling in the infamous "Angel's Triangle" neighborhood, which has often been linked with a somewhat rough element.
He went to Magoffin Middle School, and it was there he was truly inspired by the mystique and rough beauty of cholas.
"[At Magoffin] there were all these cholas and cholos and me and my friends weren't as gangsta; I guess we're part of the resistance," Zyme reminisced. "One time I got jumped by 3 dudes, and I rolled up into a ball like an armadillo. But this tall chola named Sandra backed me up; she just started slamming dudes back and forth."
His musical tastes are also steeped in traditional Mexican music, as he was heavily influenced by his mother's preferences. He reminisced about her playing records of some of the great male Mexican and South American crooners and ballad bands, like Vicente Fernandez, Javier Solis and Los Angeles Negros. He recalled one artist that particularly stuck a chord with him.
"My mom used to play records of Jose Alfredo Jimenez, and he'd paint these beautiful pictures of women with words, all these songs about these borracheras," he recalled.
Currently, Zyme is still performing solo and as part of the local hip-hop collective, Fuya Radio. He's also working on a series of short stories for which he's concurrently writing songs.
To gear up for the writing process for the record, Zyme took a stroll down memory lane. He visited the Salazar Projects, wandered the halls of Magoffin and his high school alma mater, Irvin.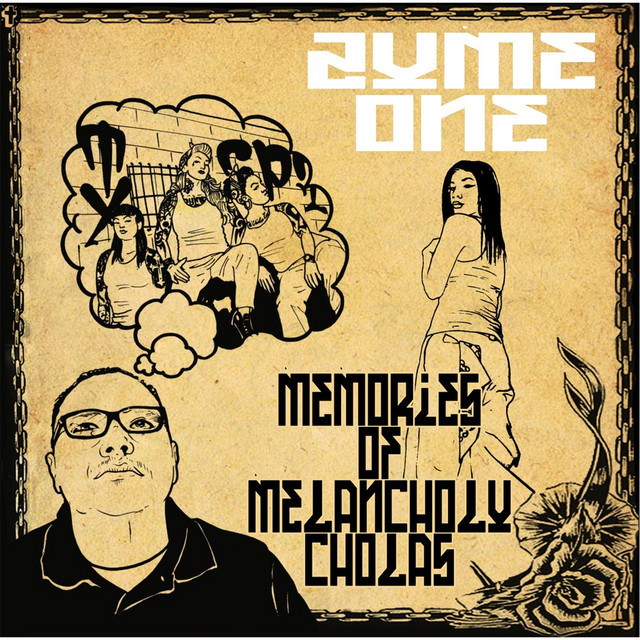 He recorded the album at Sopita Creative Lab, which was simply a closet in his mom's house.
"I recorded everything in my mom's closet in the summer, and it was hot as hell," he said. "I was literally in my underwear."
Sopita is so named after his mom asking "quieres sopita?" during the recording process.
Although not planning to drop another record any time soon, Zyme is periodically releasing singles and plans to release a mixtape soon. He's currently performing with  Fuya Radio and writing a series of short stories.
"Memories of Melancholy Cholas" is available on Spotify, CD: http://www.cdbaby.com/cd/zymeone, and iTunes: https://itunes.apple.com/mt/album/memories-melancholy-cholas/id1073365504