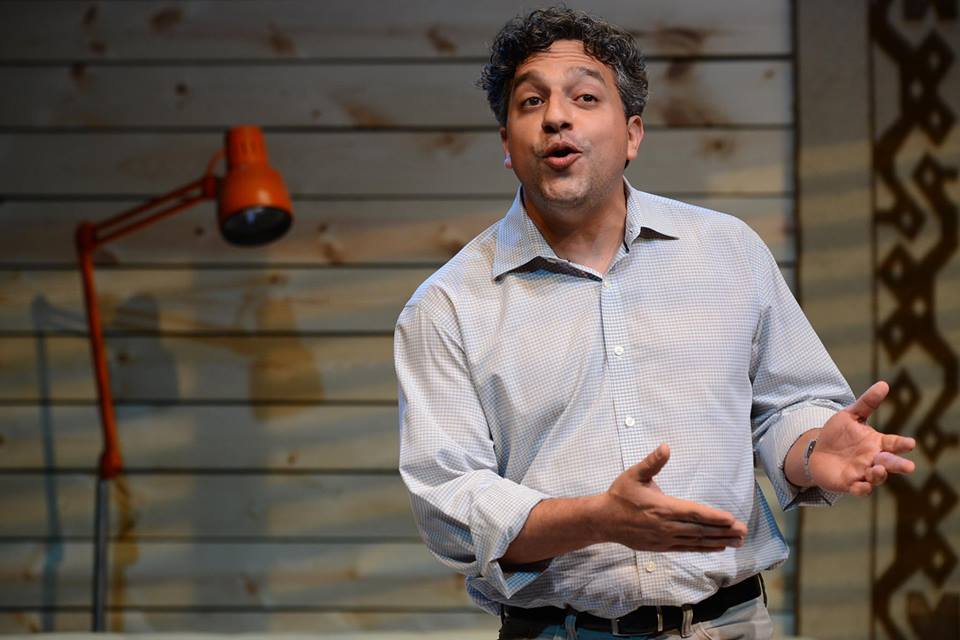 Marfa Live Arts brings award-winning playwright Raul Garza, 2007 National Latino Playwrights Award winner, to Marfa for a weeklong residency April 18-22, 2016. As playwright-in-residence Raul will lead Marfa Live Art's playwriting workshop at Marfa High School, give a lecture at Sul Ross University, and produce his play Confessions of a Mexpatriate at the Crowley Theater on April 19th with live music by David Garza.
Each spring Marfa Live Arts brings a playwright to Marfa to participate in an in-school writing program in collaboration with Marfa Independent School District. This year eighty-one Marfa High School students will write one-act plays in their English classes during the 6th Annual Marfa Live Arts Playwright/Playwriting Workshop. Teaching this year's workshop Garza will lead students through a series of creative writing exercises that include character and plot development.  "It's not just about increasing their writing skills, but it's about giving them a sense of belonging," last year's playwright Liz Castillo said. "It's about telling them that they matter, and it's about telling them that their stories matter, and that we care about what they have to say."Raul will help judge the student written plays and one outstanding play from each grade will be awarded a prize and staged at the Crowley Theater on Tuesday, May 3rd.
During the residency Marfa Live Arts will produce Garza's most recent work Confessions of a Mexpatriate. The play is a one person show written by Raul Garza, performed by Austin actor and comedian Mical Trejo with live musical accompaniment by David Garza. Inspired by a writing fellowship Garza attended at Arquetopia in Oaxaca, it premiered in 2013, at Austin's Salvage Vanguard Theater. Garza has traveled with the play and it has been performed in Austin, San Antonio, Chicago, San Miguel de Allende, and Santa Fe.
Marfa Live Arts presents both the education programs at the school and the play at no cost to the school or the community.

More info: http://www.marfalivearts.org/#!confessions-of-a-mexpatriot/amqjp
Photo: Alberto Jimenez