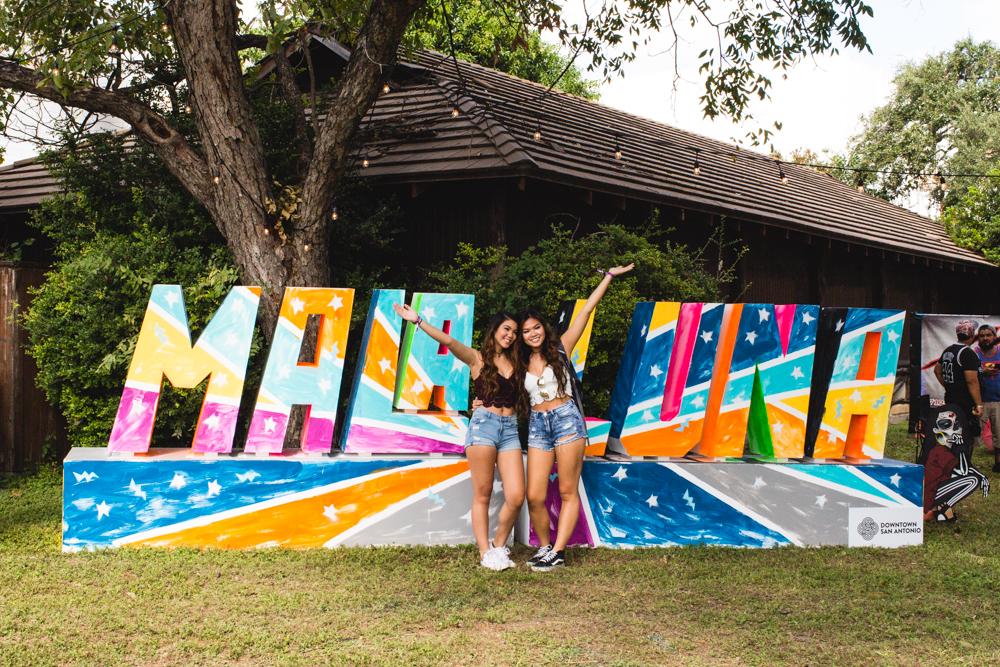 Mala Luna Music Festival was hands down one of the best music festivals of the year. The event took place on October 29th and 30th at the Lone Star Brewery that is located in the heart of San Antonio, TX. The Alamo City celebrated the inaugural fest with great success as Mala Luna sold out and brought in 30,000 fans over the weekend to enjoy everything it had to offer. People got the chance to experience live art performances, local food trucks, an outdoor arcade, good vibes, and great music. Tito's Vodka, Wing Stop, and Metro PCS were some of the many sponsors that partnered up with Mala Luna to offer free items and prizes throughout the fest. The main sponsor, Lone Star Beer, made sure people always had a drink in their hand by having plenty of booths throughout the grounds. For those that didn't drink or were underage, the city water department had them covered with free water and water bottles all weekend long.
The details throughout the festival grounds were on point, in which they incorporated a cultural theme of Día De Los Muertos for the Halloween weekend. The decorations throughout the fest were some of the best we have ever seen where everything from skeletons and spider webs to sugar skulls and candy could be found. The two days went by very smoothly as people came out eagerly despite the usual hot and humid San Antonio weather. The first day was insane with amazing performances by Lil Yachty, Rae Sremmurd, Tory Lanez, Steve Aoki, and Travis Scott. Of course, Texas native Travis Scott brought the house down singing songs from his new album "Birds In The Trap Sing McKnight".
The second day was also full of great performances by Lil Uzi Vert, who got the crowd raging with his energy, Kehlani, G-Eazy, and Kaskade. Lil Uzi Vert got the party started as he performed his hit single "Money Longer" and set the tone for the rest of the evening. G-Eazy easily stole day two of the fest with his amazing performance that was no joke. The rapper came out dressed as the Joker and had the crowd going wild performing his latest hit "Me, Myself, and I". Big EDM artist Kaskade did a great job closing out the festival as fans were left wanting more.
Once again Scoremore Shows have shown that they are on top of the game, and have now put San Antonio on the music festival map. Keep an eye out for round two in 2017.
Text & Photos: Josh Luna