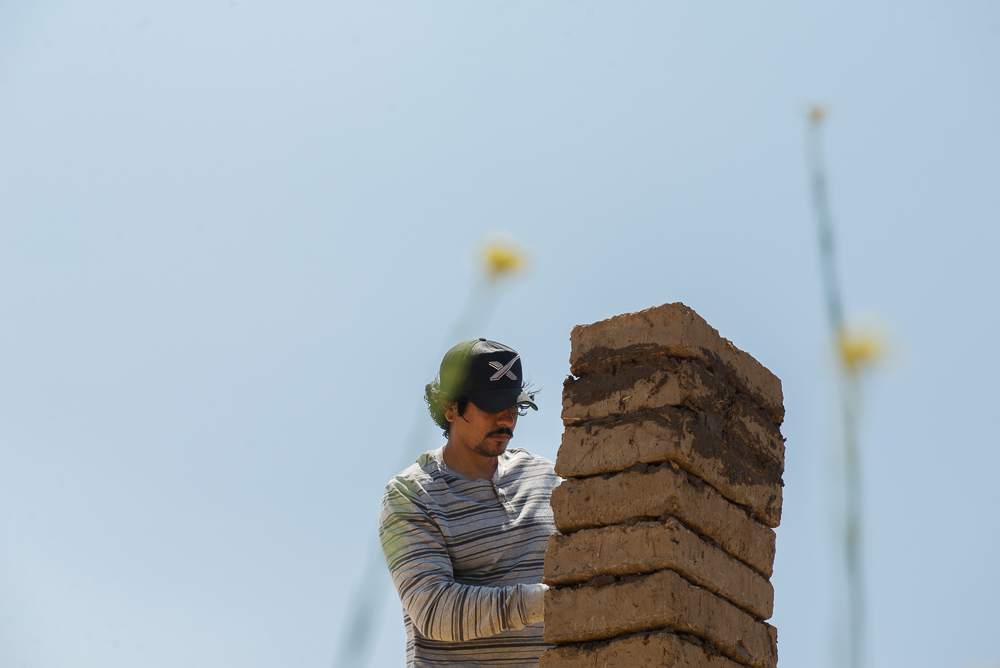 Text: Isabel Aleman | Photo: Paul Marcus Rodriguez
There is a beauty that resonates in the southwest area of Texas—the pinks and blues of the sunsets, the calming landscape of the desert and the symphony of sound the wind provides as you drive your car through it. The organic beauty of the scenery is what motivated Los Angeles artist Rafa Esparza to construct his vision of beauty, and to create art using organic matter such as adobe. Esparza's project Tierra. Sangre. Oro. is his expression of cultural, ecological and political investigation, through the art of making adobe brick art.
When asked about how the project came about, Esparza said, "Laura Copelin (curator and interim director at Ballroom Marfa) told me about the kind of presence that adobe takes up here in Marfa, and I was in the mix of making adobe to pave a gallery floor, and so the entire process has been very collaborative with Ballroom. I proposed a situation where I could invite 6 artists to be a mini residence with me here in Marfa and I can make the work here so I've been here since July, and I'll be here till August to install and to work."
The project made Esparza reminisce back to the reasons why he started making adobe with his father 4 years ago, having this unfound urge to connect with the land, especially in the way Marfa's land is vast and open. He said, "I  don't think I've ever spent this much time in a landscape where space is so abundant, and yet still so inaccessible in a similar way (due to much of the land being private)."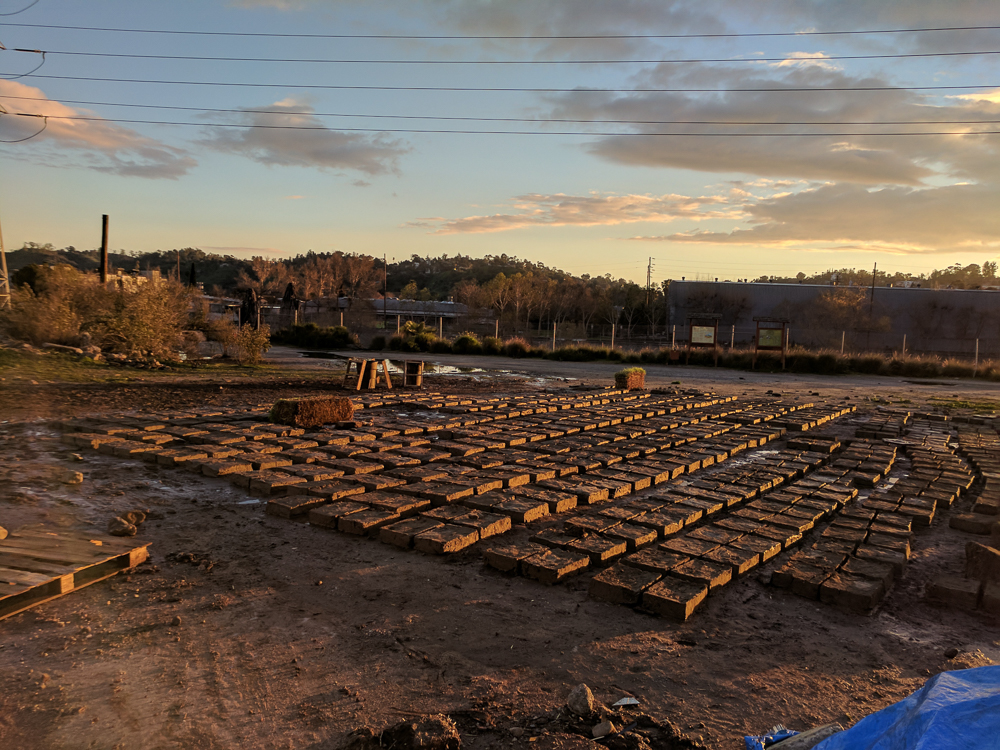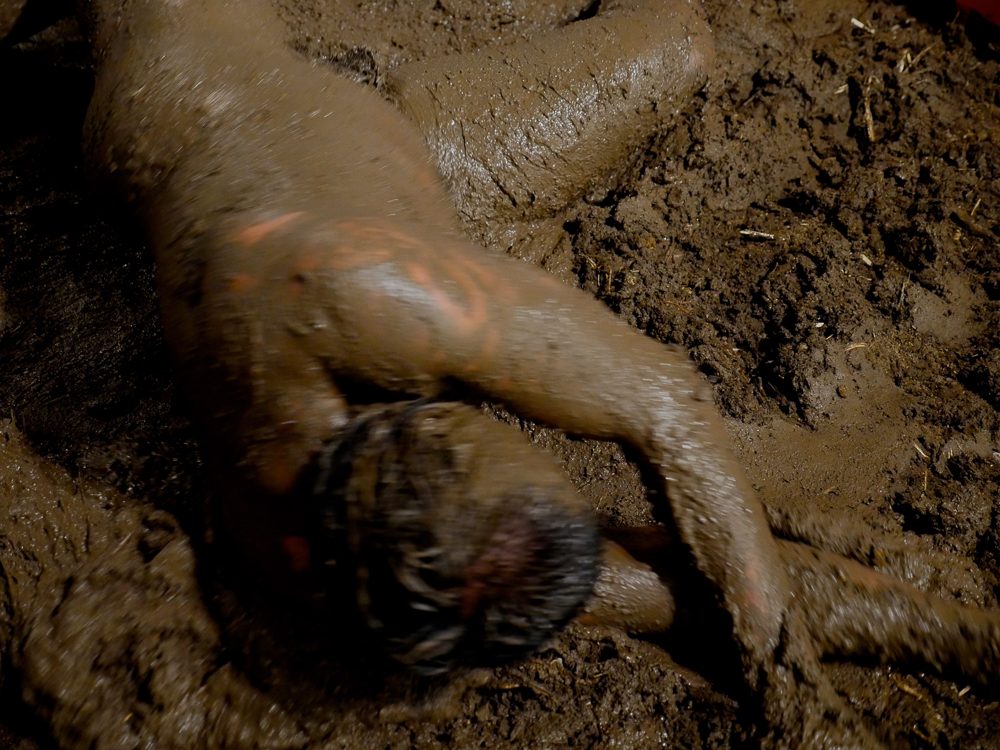 The title of the project Tierra. Sangre. Oro is short and bold. Esparza said, "The title came from that of having to think about value systems, to think about how you are placed on land and how we navigate the economy or structure or violence's, and the effects of that sort of matrix."
Esparza is big on binding the elements that bring together the surrounding environment and the people. Esparza said, "Tierra. Sangre. Oro. became words, these 3 things that I feel are connected to each other when I think about colonization and when I think about the history of this region, how property was acquired stolen, how it's sold, how it's bought, but also to leave it open as a prop on other ways of thinking of space other ways of imagining not of new value systems."
So what's next for Esparza? "I'm a person who is very invested in thinking about new forms and thinking about new ways of creating, a creative practice for new audiences that haven't experienced art or new art spaces. I'm very invested in different histories that have been neglected from art history. I'm having such an incredible time having the opportunity to engage with other artists that I wanna be in conversation with, and it makes me happy to be doing this work. There is a lot of hard work going on here, and I feel privileged and honored of what is going on, and in a way in which I want to present it," Esparza concluded.
Esparza provides foundation for collaborative discourse with labor and art. He manages to engage his personal and cultural beliefs and fuse them with other artists to make the earth art. With this project he wants "to make the visibility of brown people in Marfa." Check out this labor intense earth, mind and soul binding project at Ballroom Marfa, running from August 25, 2017 to March 18, 2018.
"There is a complexity of working with land but there is a complexity to working with something as alive as adobe is"— Rafa Esparza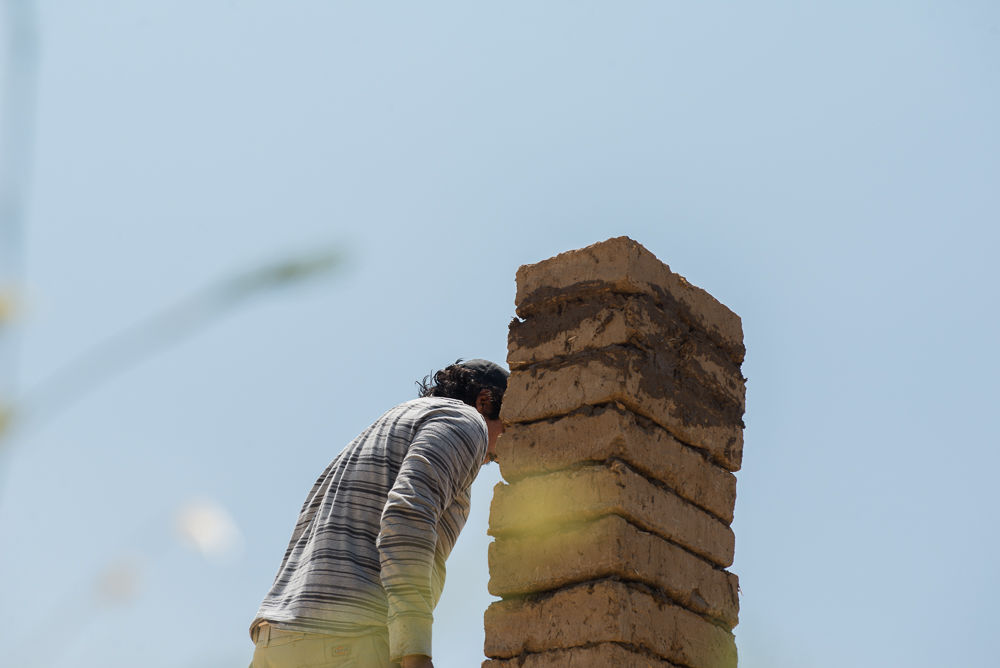 Rafa Esparza with Carmen Argote, Nao Bustamante, Beatriz Cortez, Timo Fahler, Eamon Ore-Giron, and Star Montana

August 25, 2017 – March 18, 2018
Opening Reception with JD Samson & MEN
Tacos by Vicente Celis
Friday, August 25
6-9pm at Ballroom Marfa