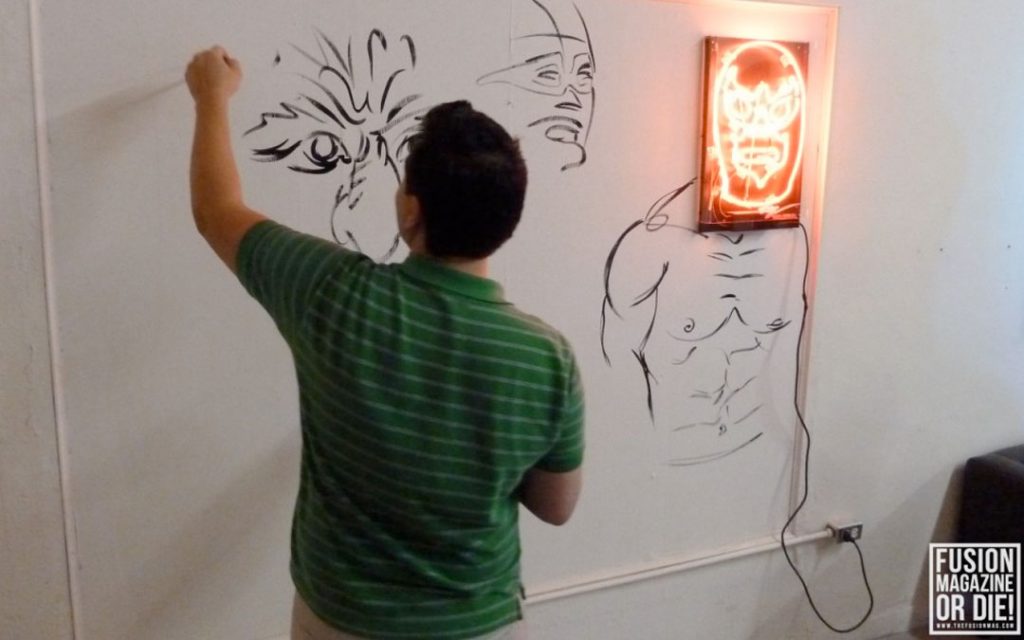 Fusion Magazine & Soulfood Taqueria Presenta: Lucha Estelar
Our gallery showing at Casa Gallo was a great success. We enjoyed the superior artwork of the Chihuahua's own Miguel Valverde as well as music and dance by Miguel Valdez (MATTOX)Danny Salas (Cult Heroes) and Clarissa Thomas aka CatClawReese.
A big thanks to everyone who went and a very special thanks to Adrian Perez aka El Paso Beer Snob and L&F Distributors for sponsoring the Rio Grande Beer.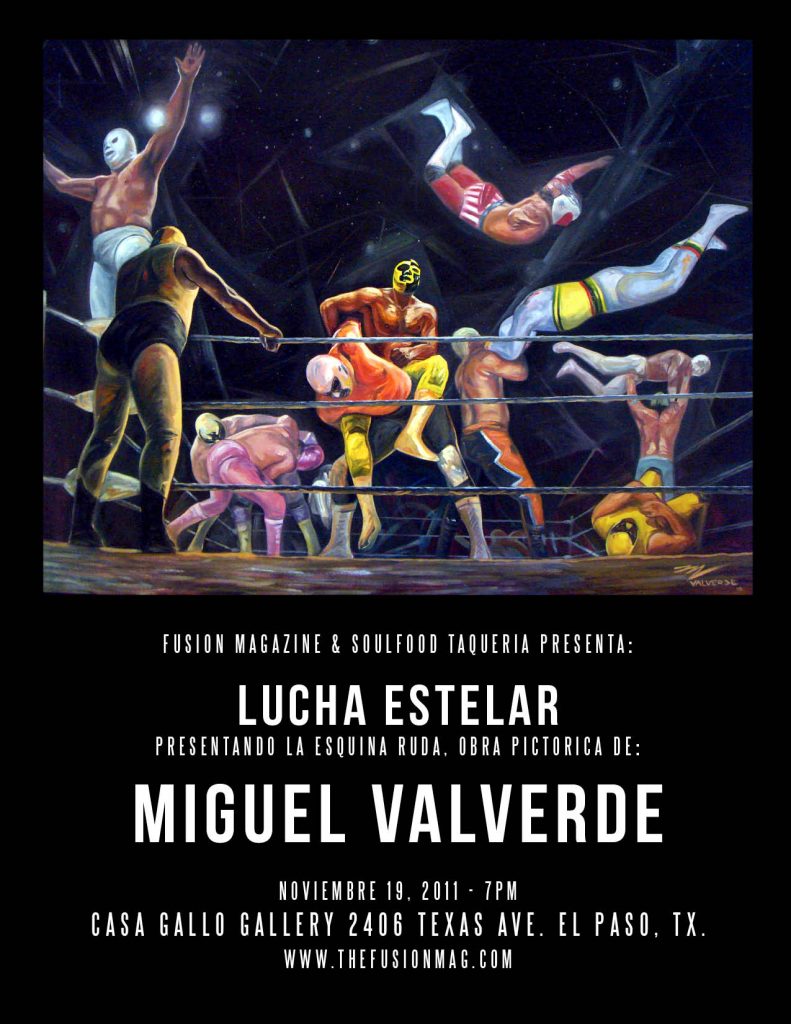 Nuestra exposición que tuvo sede en la galería Casa Gallo el  19 de Noviembre fue todo un éxito, pudimos disfrutar de la obra pictórica del artista Chihuahuense Miguel Valverde, tuvimos la fortuna de poder contar con la música de Miguel Mattox  (MATTOX) y Danny Salas (Cult Heroes), así como el baile de Clarissa Thomas aka CatClawReese, gracias a todos los que fueron y esperen pronto mas exposiciones.