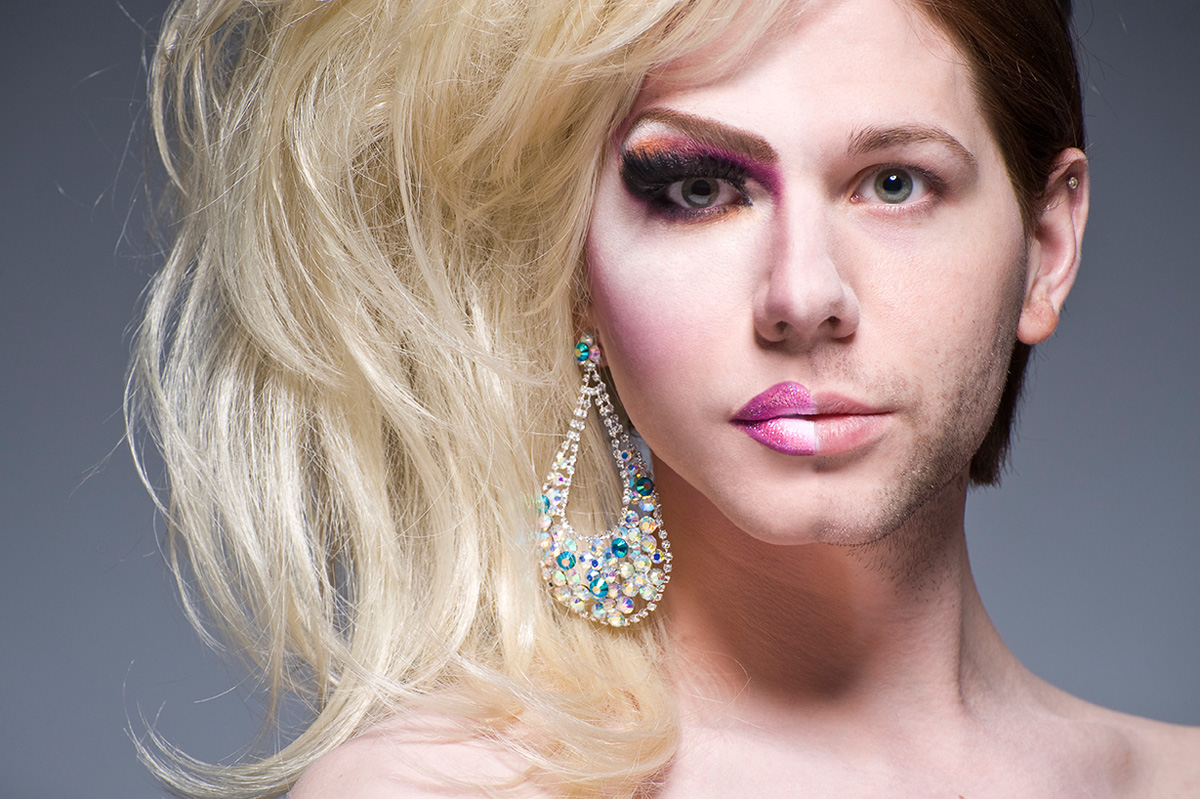 When I found the work of this photographer, I had a peculiar feeling: Something in his portraits possessed something familiar; something that he had not remembered or forgotten. His photographs suggested messages, faces and ordinary situations but with a backdrop. It's like someone is showing the daily world, but from different eyes, eyes that portray a more poetic reality. From their lenses we can see the desire and passion to live fully with reason and decency, even though the sleaze and decadence is nice at first sight. In his photographs there´s order that only he can achieve.
One of the more important faces in the visual arts scene, Leland Bobbé is a multi-award winning photographer. His work spans both the fine art and commercial worlds and has been shown in galleries, as well as utilized by advertising agencies around the world. His images delve beneath the visible surface of the world we see and provide a glimpse of a hidden dimension that lies beneath.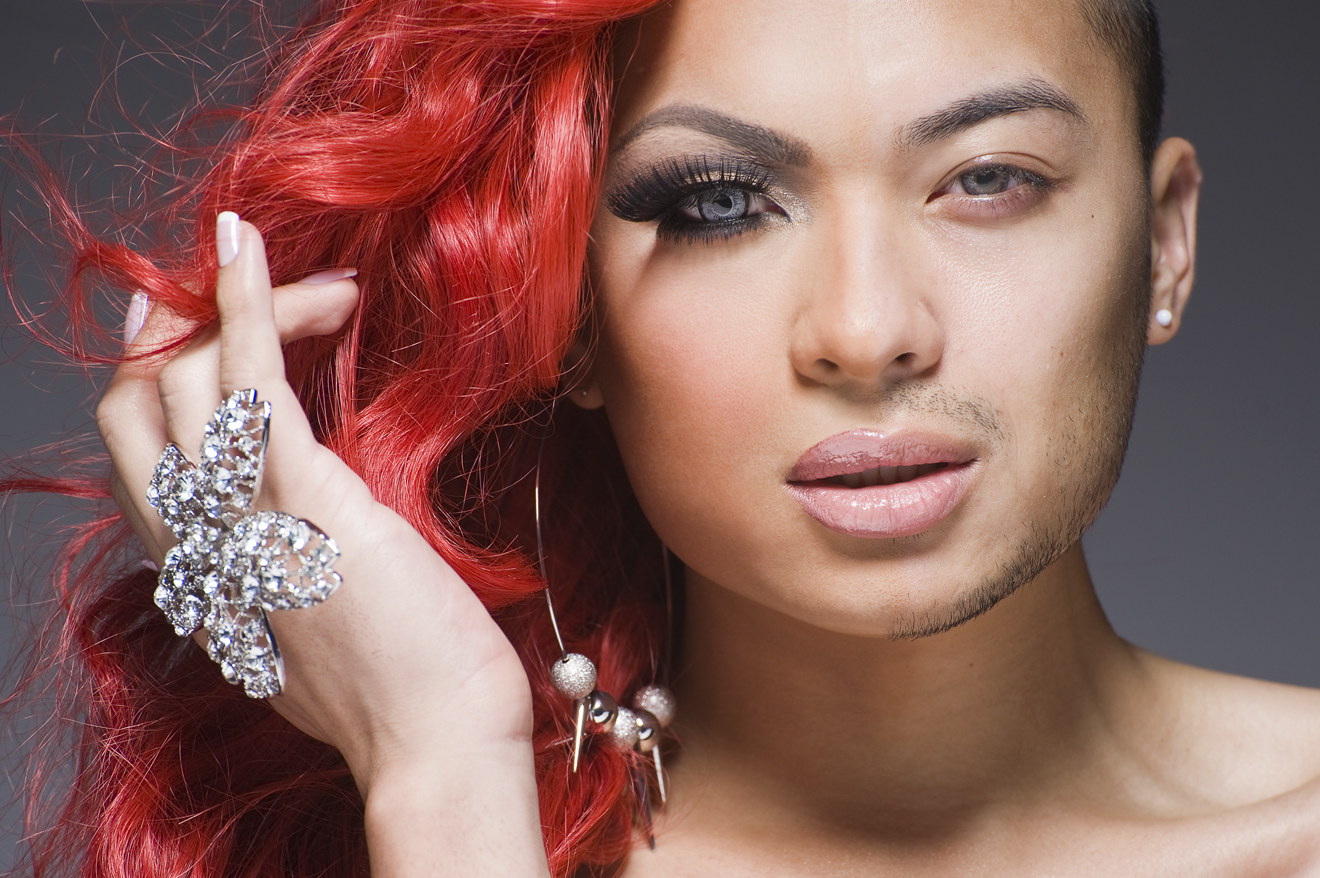 Visualizing diverse social issues, his other portrait exhibits have included "The Women of Fifth Avenue," featuring women with cosmetic surgery who embody society's pressures for physical alteration, and "Neo-Burlesque," in which the performers' creativity and lavishness were put on display in New York's Museum of Sex.
Now he offers a new series, "Half-Drag"  where offers a unique perspective on the men behind the make up, while providing provocative social commentary on gender identity, normative ideas about gender roles, and the traditional male/female paradigm. In these works, Leland stunningly illustrates the fine, blurry line between the genders. We had the opportunity to chat with him about his career and recent work, this is part of the interview: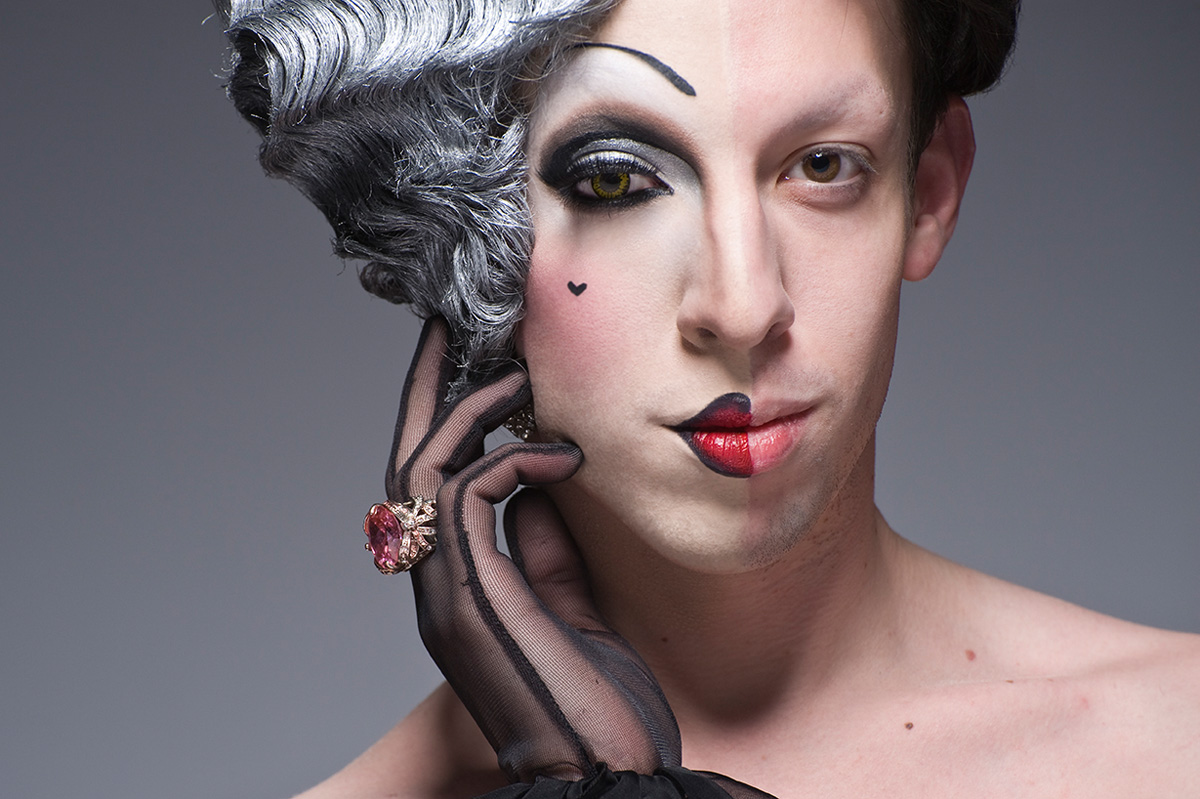 Leland, where did you come from and why did you start shooting photography?
I am from New York. I started shooting because I started to see things that I wanted to capture and share.
What makes a photograph have the qualities of a Leland work?
My photos have a clean, graphic sense with bold color, simplicity and emotion.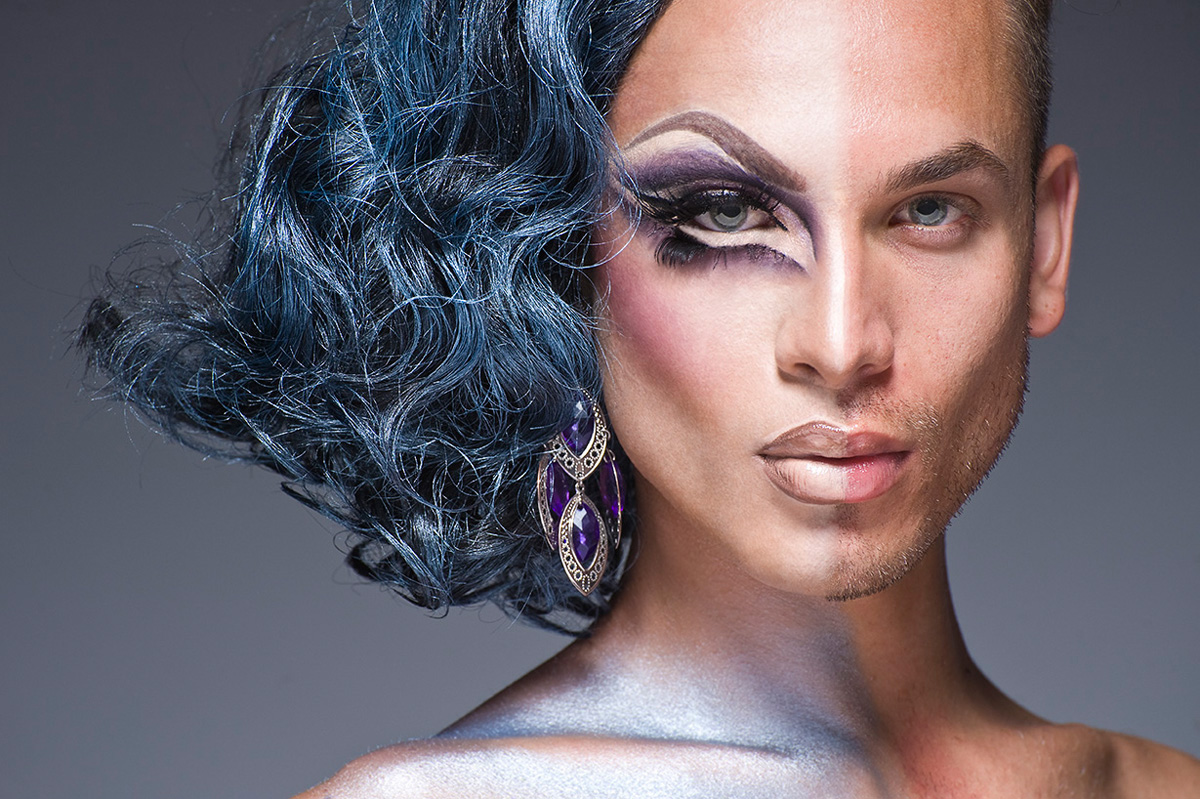 Does your mood affect your photographs?
If I am out on the street shooting then yes, my mood affects my photographs.
Who or what inspires your photography? Who are your influences?
I am influenced by music and film more than anything. For me it is about a state of mind rather than a specific photographic influence.
That is what you see through the lens? The same thing we see? That's what you want to communicate with your photographs?

I am able to see things that the average person does not. Photography enables me to isolate and force the viewer to see exactly what i am seeing.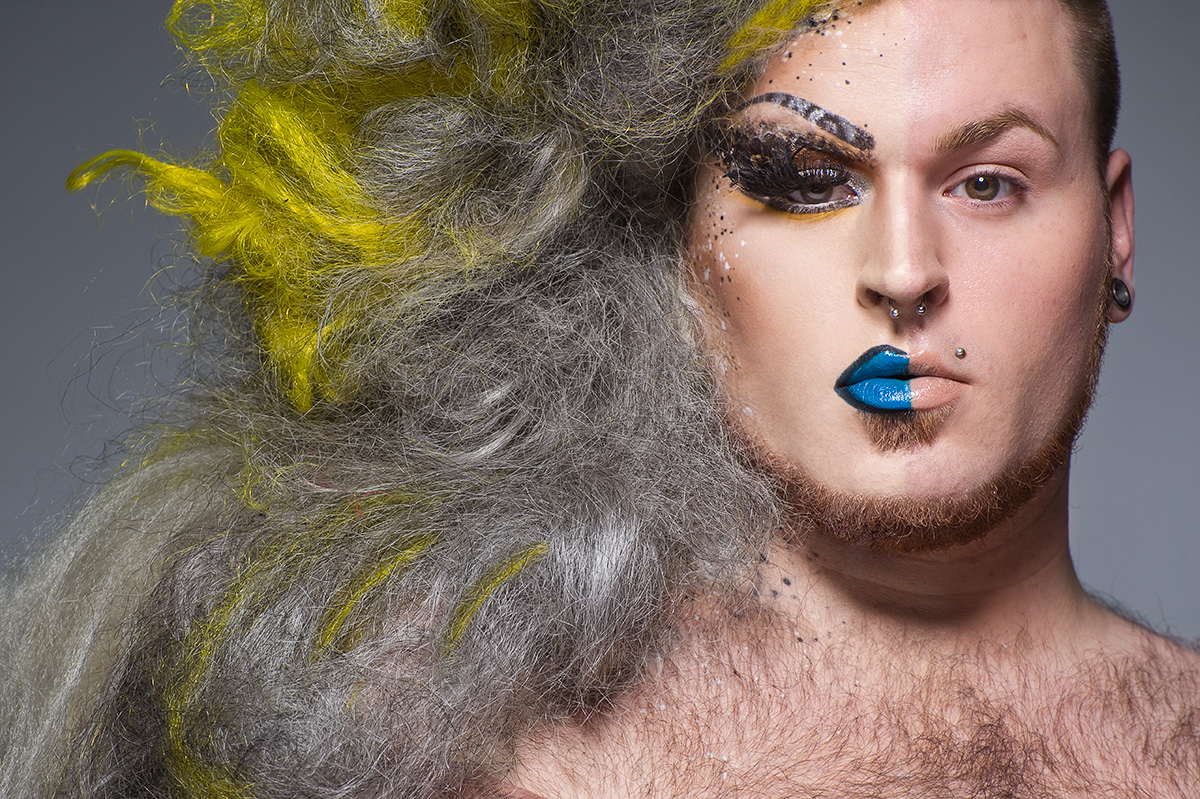 What does photography mean to you? 
For me photography allows me to express myself visually. It allows me to share my vision.
Where do you stand on the Photoshop issue? – Acceptable or not. Why?
I use Photoshop on all of my photos. It's a great tool and it just depends on how it's used. I use Photoshop to enhance while still keeping my photos looking real.

I'm curious about what inspired the album "Half-Drag"?
Half-Drag came out my series of portraits of Neo-Burlesque performers. I had photographed a male burlesque performer as half-man and and half-woman and after meeting a drag queen at a party, I decided to do the same using drag queens. The purpose is to question gender identity.

Any advice for aspiring photographers?
Shoot often and develop a personal style.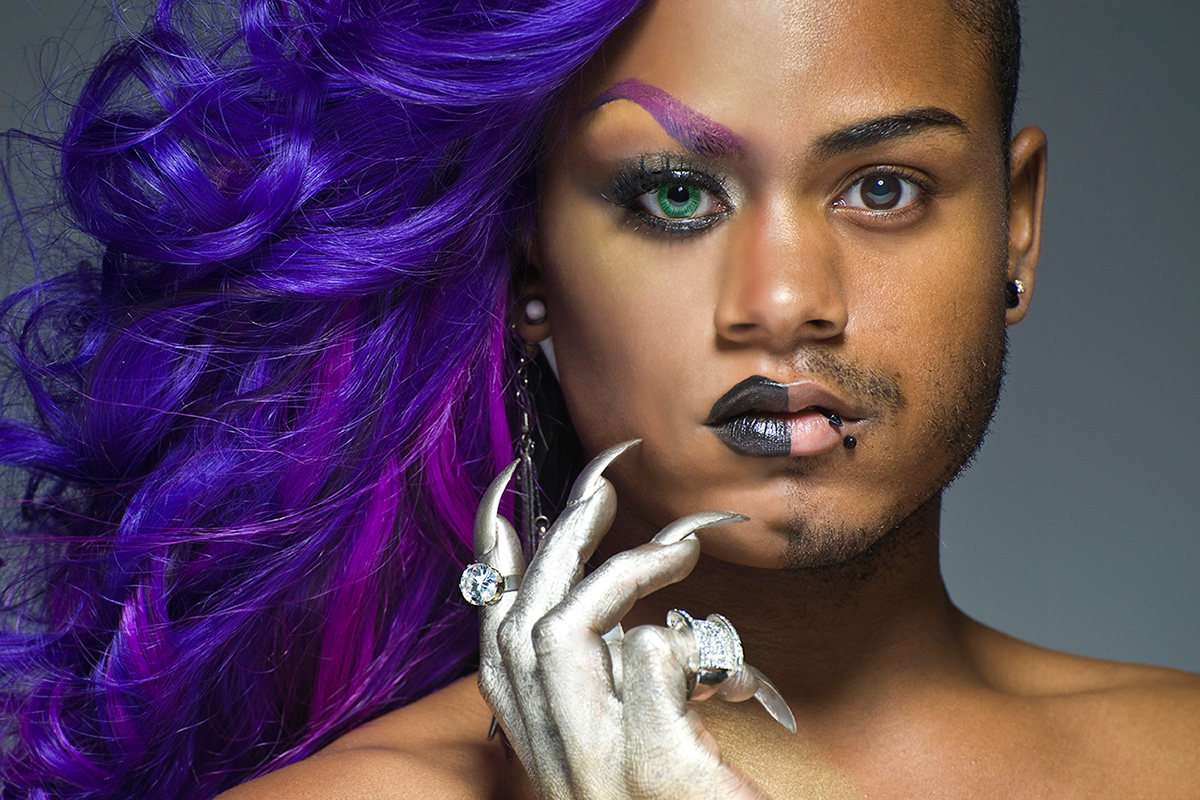 Not surprisingly, Half-Drag has gone viral, appearing on over thousands of blogs, websites and online magazines in over 40 countries including Vogue Italia, Huffington Post, MSN, The Sundance Channel and ABC News.
Bobbé was recently awarded a Silver Award and two Bronze Awards from the 2012 Loupe International Awards. Leland never fails to produce striking and thought-provoking images that truly set him apart from the commercial photography world. The photographs exhibit an honest grittiness, capturing a diverse array of body types portraying confidence and comfort in one's own skin rather than an airbrushed representation of unreal. His work seizes your visual attention as well as your mind.
Leland Bobbe is like a messenger between two worlds, what goes unnoticed and that Leland shows in his work, is full of striking images and unique environments.
Leland Bobbé
lelandbobbe.com
b@lelandbobbe.com
facebook.com/leland.bobbe.studio
TXT: Björzh Znchz
bjorzh@thefusionmag.com