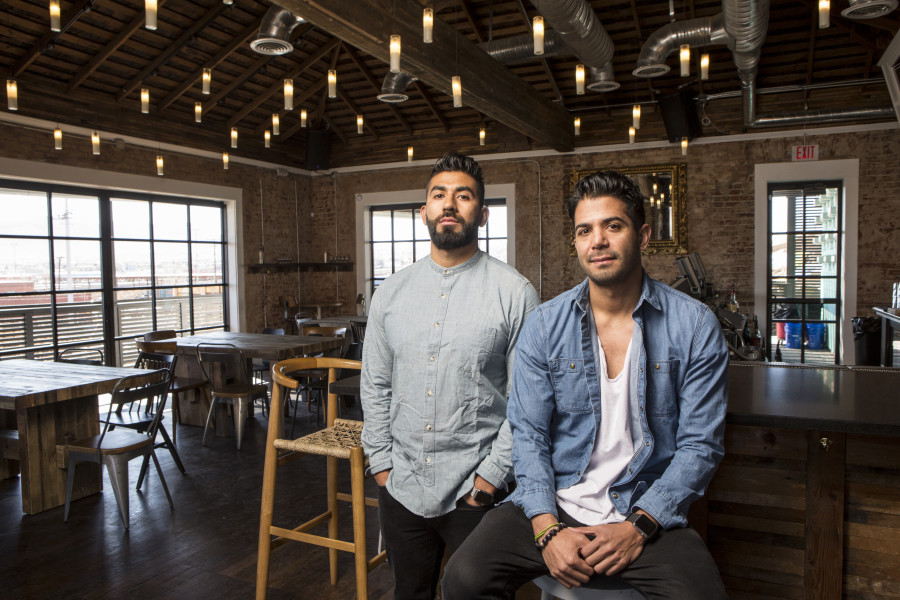 The dynamic duo behind J & K Present have done it again. El Paso's newest, chillest Downtown hot spot—Later, Later in the Union Plaza—is the latest enterprise of  Johnny Escalante and Kiki Cervantes. They are also the masterminds behind events like"The Morning After Brunch" and "Foam Wonderland." The 2 recently kicked back with us to tell the tale of the bar's origins and inspiration.
You guys were born here, raised here. Why did you choose to stay here?
KC: I moved away; I went to school at TCU. I graduated in business management and fashion merchandising. I always had an idea that I was going to move, to be honest, but when I got closer to graduating I wanted to come back and kind of work with my family. . .just be close to family and do the whole manufacturing, denim, fashion merchandising and implement my degree into that. I just ended up doing what I love and embracing what we have going on here, and surrounding myself with what I felt I could bring to this city.
JE: I went to UTEP and I didn't really have any ambitions to go to college at first. My parents were really adamant about me going. They thought it was ridiculous that I didn't want to go to school. I just went to UTEP and I actually graduated in 3 and a half years. Throughout that time, I just started working and I got lucky really early, and I made a decent living for being a college student, and just stayed after that.
How did J & K develop?
JE: He's always been in the scene, and I was always fascinated by the scene and wanted to dabble in it. We had a mutual friend who was doing that for a living in Scotsdale, AZ, and I was always fascinated by what he did. You know, fascinated that someone so young could make a business out of doing that. And there was no one doing it here. I think The Garden had just opened up, and Vanilla was shortly after that. I tried to talk to a couple bar owners and they were like 'I have no idea who you are.' I asked Kiki 'What do you think about doing an event?' He knew all the owners. I didn't know anybody. He liked the idea. At that time we had a third promoter and we all did the first one.
How did you first discover electronic music?
KC: I've always been a fan of music, to tell you the truth, even before we were doing our thing. I was always a concert-goer. I was always listening to music; just a fan of the actual scene. I think that's what really kept us doing it so long—is because we actually have a passion for music and enjoy thoroughly what we're doing.
JE: Probably the first couple parties I would go to in high school, college. I always was like a social guy, so I was always going out. I would go to some of these parties that were just massive, you know, with DJs, whatever the occasion that brought us out was. So I was more fascinated by the scene and the whole aspect of putting an event together. I say that I'm not a gambler, but the gambler in me always wanted to dabble with entertainment that way. That's kind of what drew me into it—the scene. And obviously I'm a fan of the music and the social aspect of it too, but that's really what caught my eye—seeing thousands of people get together and just like 'Holy shit! What's really going on here?' Because it's bigger than the music. It's like some sort of thing that every culture, every race goes to. I was fascinated.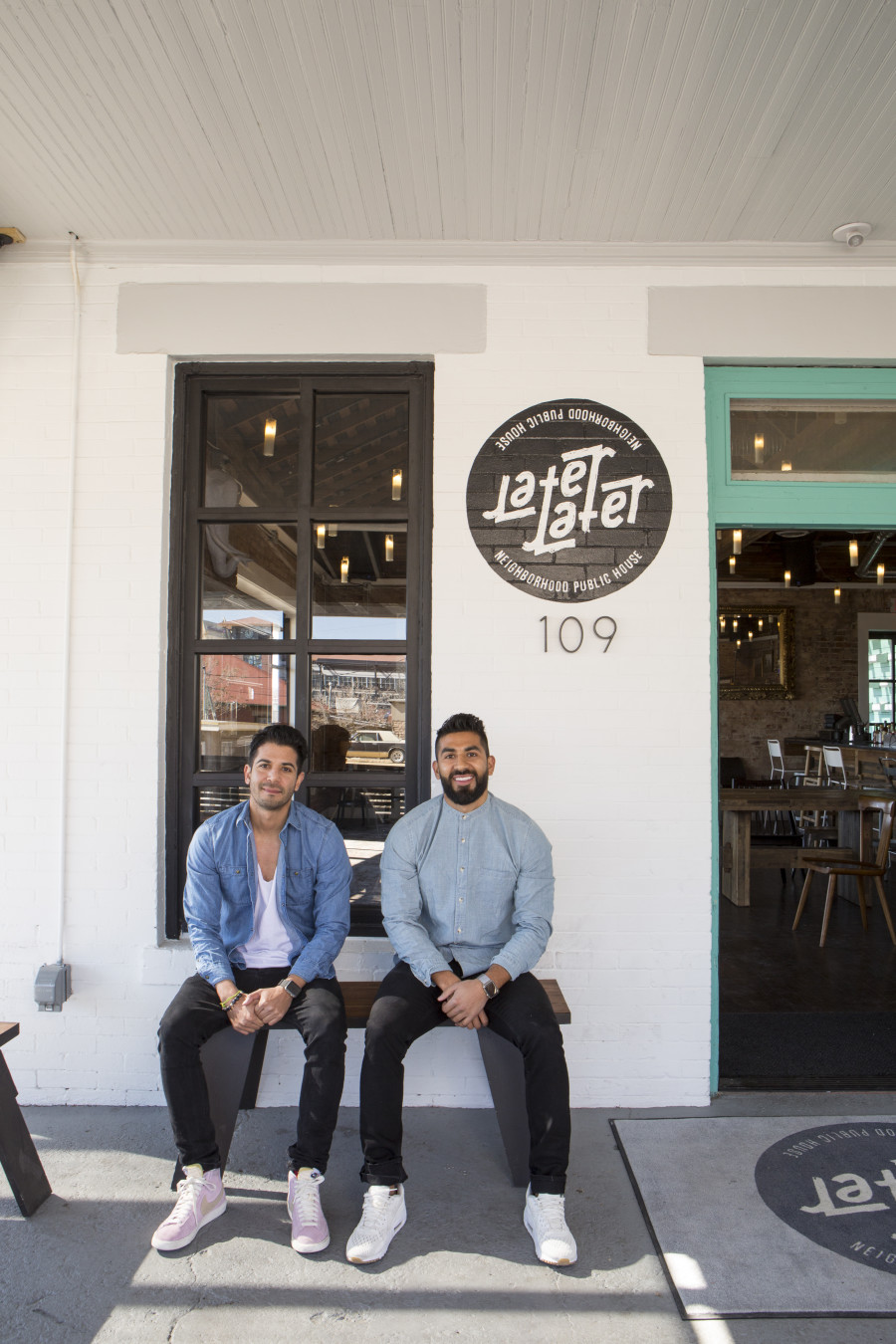 Success is not easy, lots of promoters come and go, how have you managed to stay relevant?
KC: It's difficult. There's highs and lows in what we do and you just got to believe in what you're doing, surround yourself with a team that wants to come along for that ride. Like I said, there's times when we think it's going to be dope, and it sucks. We've had times where we're like 'We're gonna kill with this,' and all of a sudden it's like. . . we've been fortunate enough where those times have been minimal. It's very humbling for sure and you've got to have a vision and hopefully your wins are greater than your losses, and keep those goals in mind.
What made you decide to take it to the next step—opening Later, Later?
KC: We've been doing J & K close to 6  years now with no brick and mortar, no office. We work off our cell phones, we meet at our houses, we meet at Starbucks, we meet at H & H Car Wash—it's been like that. We've always had the intentions of—what's next for us? We're getting older. J & K's its own thing. What's next for J & K? What can we possibly push the envelope with? We've thrown around ideas and something we really wanted to do was this concept and we'd been sitting on it for a little bit over a year, maybe 2 years. We'd been trying to find a perfect location that fits it. We're very patient because we do have our side jobs, and we feel like if we do something we want it to be done right. This is something we wanted to do but we just wanted to find the location for it. One of our friends found this spot for us and brought us around, we were like 'Ok let's make it happen.' He's in construction so that kind of helped out. It's having something of our own, whether it be a club, bar, a store—it's something we wanted to do, and build on the J & K brand, and what does El Paso need that we can possible introduce them to?
Tell me about the concept of this place.
JE: We definitely wanted to create something homey, something chill, something kind of intimate, consistent with the space. We really didn't know what we were working with until we started the construction and started baring down the bones. And our concept was always a true neighborhood bar. A little bit on the higher end as far as for the surrounding area, which is San Francisco heights—this is low-income housing. So for the neighborhood, it was a little bit higher up, but something that also represents El Paso. The window thing, how you can see that Bible scripture on [the mountain], the way we wanted to tie that in with the candelarias was one way of doing it, with the saints, the Juarez pictures on the frame. That kind of ties into the whole cultural thing and the view that we have. Kind of the whole concept of we'll do something that feels a little different, but still gives you elements of home. Whether you're home is a house, which all the furniture we got was from house retailers. So the Catholic saints, the Catholic candles, the view—we wanted to kind of expose certain things to remind you of home.
What's next? You guys have J & K. You guys have Later, Later. Is there something brewing?
KC: I think we're always. . .I mean this guy especially, he's very aggressive. I'm more of a 'Let's see if the time's right.'
JE: if it were up to me we'd be like 20 businesses deeper.
Text: Alex Duran | Photo: Gary Mongo