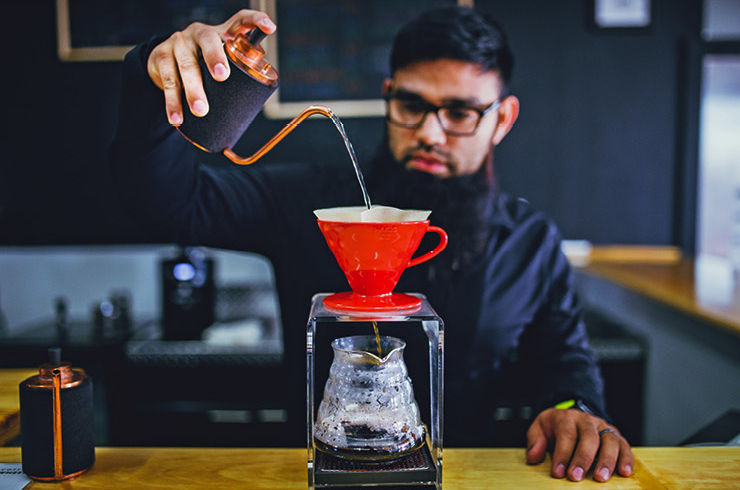 El Paso's newest local coffee house, Kopi Coffee at 205 Cincinnati Ave, is brewing up something different: Ahmed Orozco, Kopi Coffee's owner, is mixing things up to go beyond the usual espresso, latte and cappuccino fare that are typical of most java joints.
"We have a cold-brew system, as well as a nitrogen-infused coffee system," Orozco said. "With the nitro, think of how Guinness is really creamy; the nitro-infused coffee's really rich and creamy, but doesn't have any cream in it."
Kopi, which is coffee in Bahasa, the official language of Indonesia, opened in January. So far Orozco says they get a pretty diverse mix of clients—from folks in the neighborhood, to UTEP students and professors.
Every Friday night, local musicians mix up the sonic backdrop.
"We have what we call 'Patio Sessions' every Friday," Orozco said. "We have small local bands that  usually do acoustic sets."
He went on to say the idea of establishing Kopi struck him while traveling overseas and indulging in different kinds of coffee. Looking to large cities such as Seattle, Los Angeles and Chicago, and seeing the obvious success of independently owned coffee shops there, Orozco researched different growers, roasters and brewing systems, and dove into his first business venture headfirst.
Another facet that sets Kopi apart from other similar establishments is the use of direct trade coffee.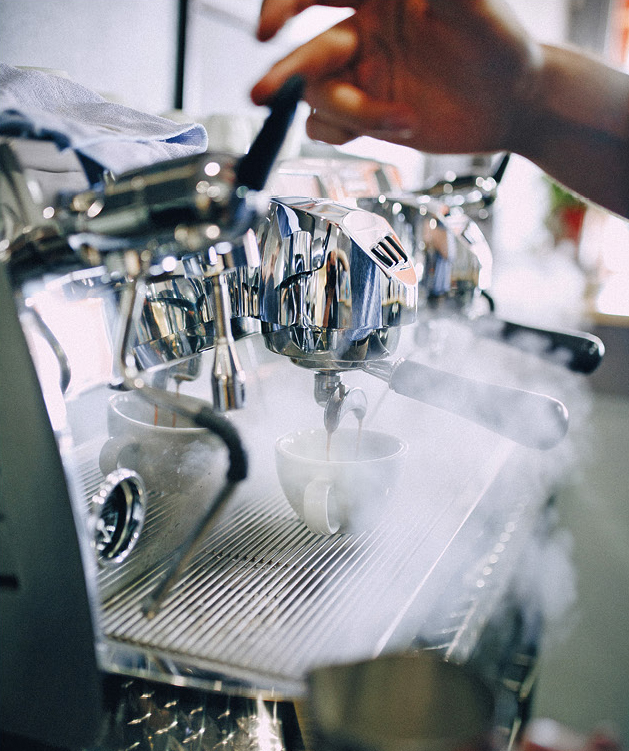 "Direct trade is a step beyond fair trade," Orozco said. "With direct trade the roasters are meeting directly with the [coffee] growers, and telling them how they want the coffee grown, how they wanted it watered, and stuff like that, it's more of a hands-on approach."
Direct trade allows the roasters to effectively cut out the middle man who serve as third-party entities in the coffee business. Like Fair Trade, the venture also sets prices above production costs for farmers, champions the rights of farmers and laborers involved in producing coffee beans, and have environmental regulations in place to reduce the industrial footprint left by coffee producers. Kopi uses L.A. based Klatch coffee roasters, who travel and meet with coffee growers about nine months out of the year. Although the price for these coffee beans is a little higher, Orozco said the quality, taste  and peace of mind more than outweigh the cost.
For those of you who prefer tea, Kopi has about 10 loose-leaf teas to choose from. There are also dairy-free milk options available, including soy, almond and lactose-free alternatives. Plans to offer oatmeal milk are currently in the works.
Local art adorns the walls. This month, work by Los Visionaries is on display.
Orozco said they choose a different artist each month as a way to jazz up the ambiance, as well as spotlight some of El Paso's local talent. Locally produced pastries are on the menu as well.
"We're trying to stay as local as possible," Orozco said.
The use of state-of-the-art brewing machines are another way Kopi Coffee differentiate itself from similar establishments, turning an ordinary ground brew into what Orozco calls "world champ" coffees.
https://www.facebook.com/KopiCoffee.SpecialtyCoffee/
Text: Denise Nelson Prieto | Photos: Courtesy of Kopi Coffee