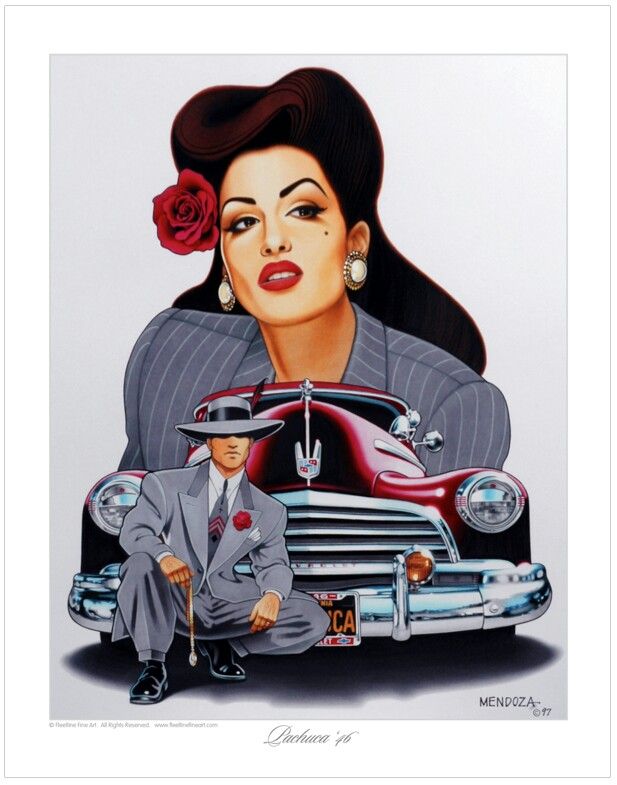 Text: Fusion Magazine
Julian Mendoza is a Native of Southern California. Born in the late 1950's this mostly self-taught artist has spent many years putting in work perfecting his technique. Julian has worked in the commercial art field for many years.
Although it was a solid living, it did not satisfy his desire to create the "fine art" pieces that he always felt were within him. He began painting the subjects that reflected his true interest. Images related to his culture and heritage became his main inspiration—from his Native American Aztec Indian roots, to the Zoot Suiters and Vintage Chevrolets of the 1940's.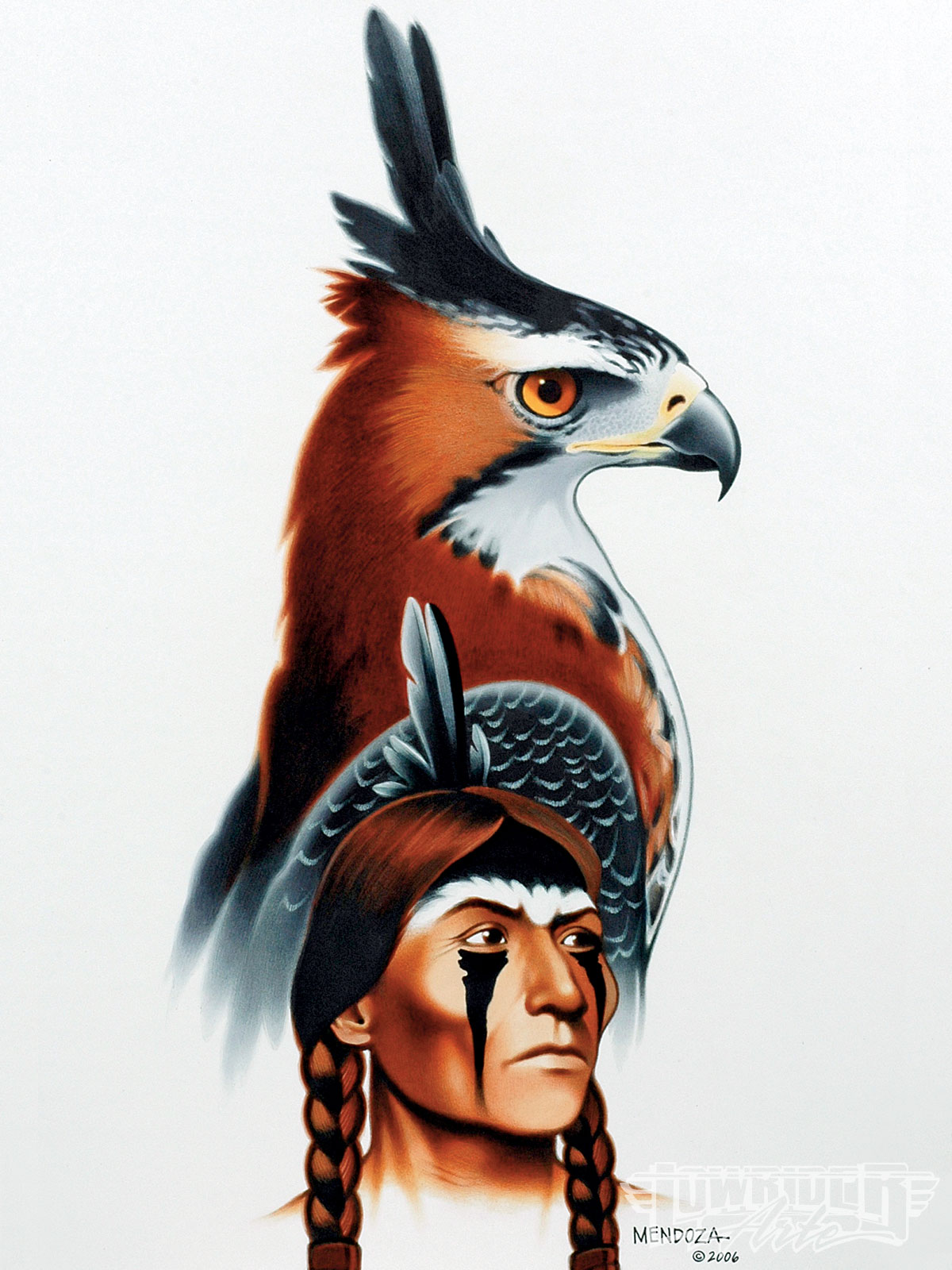 The detail and accuracy of Mendoza's work speaks to his knowledge of the subjects he paints. Whether it's a 1946 Chevrolet Fleetline Aerosedan from the Blvd., or a Golden Eagle from Father Sky up above, Julian's paintings reflect his admiration and respect for both. When it comes to his art, Mendoza says, "This is not just what I do, this is who I am. These paintings come from my heart, not just my hand."
Mendoza's clean lines and smooth blends may have some people assuming his pieces are airbrushed or computer generated, but they're not! His originals are all done by hand with a combination of ink, paint, and prismacolor. "I get the result I want and the feeling that comes along with hand made art", Mendoza says, "In my Native culture, it is believed that anything done by hand carries the spirit of the person who created it."