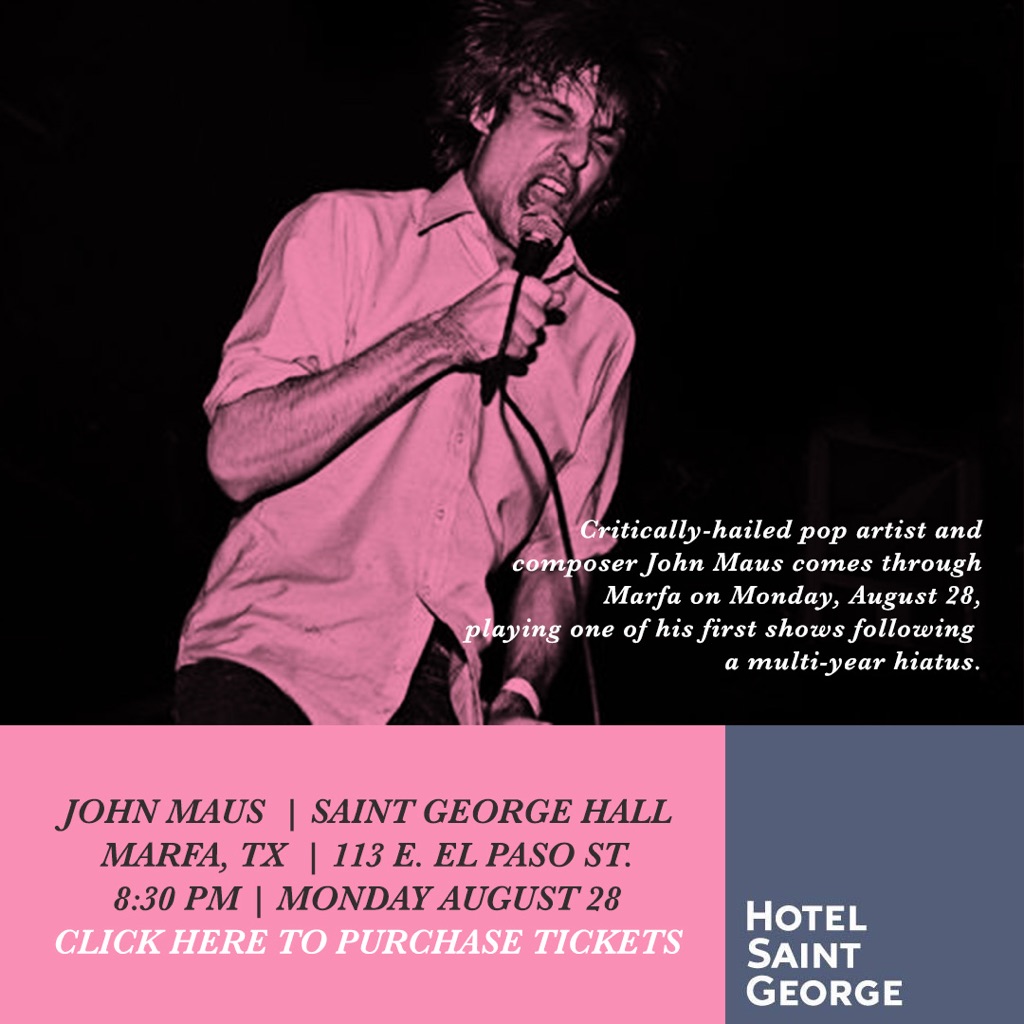 Avant-garde pop artist and composer John Maus comes through Marfa on Monday, August 28, playing one of his first shows since 2012. Maus makes arresting, avant-garde music that's utterly danceable and even liberating in real-time. He centers his punk and political ethos in the body, including but not privileging the brain. Maus's explosive performances – which he relates to the hysterical body – are transfixing, and paired with what's essentially karaoke. They are a singular experience, both inspired and inspiring.
Doors open at 8:30pm, show at 9pm. All ages. Tickets are $10, advance purchase here: http://bit.ly/2f1jl5e
Stay at Hotel Saint George the night of the show and receive two complimentary tickets. To make your reservation, visit www.marfasaintgeorge.com or call 432.729.3700.