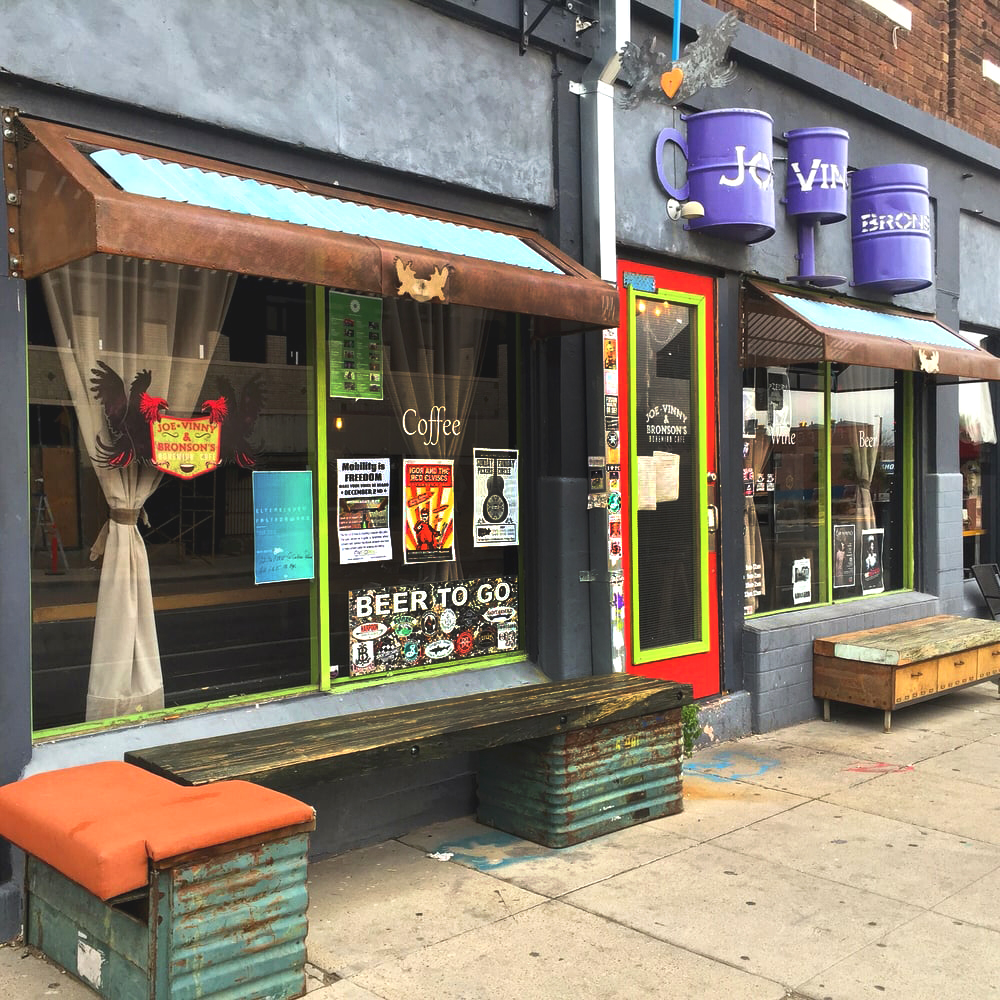 Text: Denise Nelson Prieto
Six years ago if you were looking for a place to drink craft beer in Central El Paso, you were pretty much S.O.L. The frothy delight was virtually nowhere to be found in the area, and the closet locales that served it were Downtown and by UTEP.
Enter Joe, Vinny & Bronson Bohemian Café in 2011. Proprietors Christina and Bobby Estrada envisioned a cozy, hip place where anyone was welcome and everyone's palette pleased.
"We wanted to create a community place where everyone could mix and mingle," Christina Estrada said. "We put the same thought into our craft beers . . .as we did into choosing our coffees—choosing something different and to fill a niche."
That master plan has paid off in a big way. At any given time you can walk into JVB, located at 824 N. Piedras, and be greeted with a room full of people, great music and a select variety of craft beers.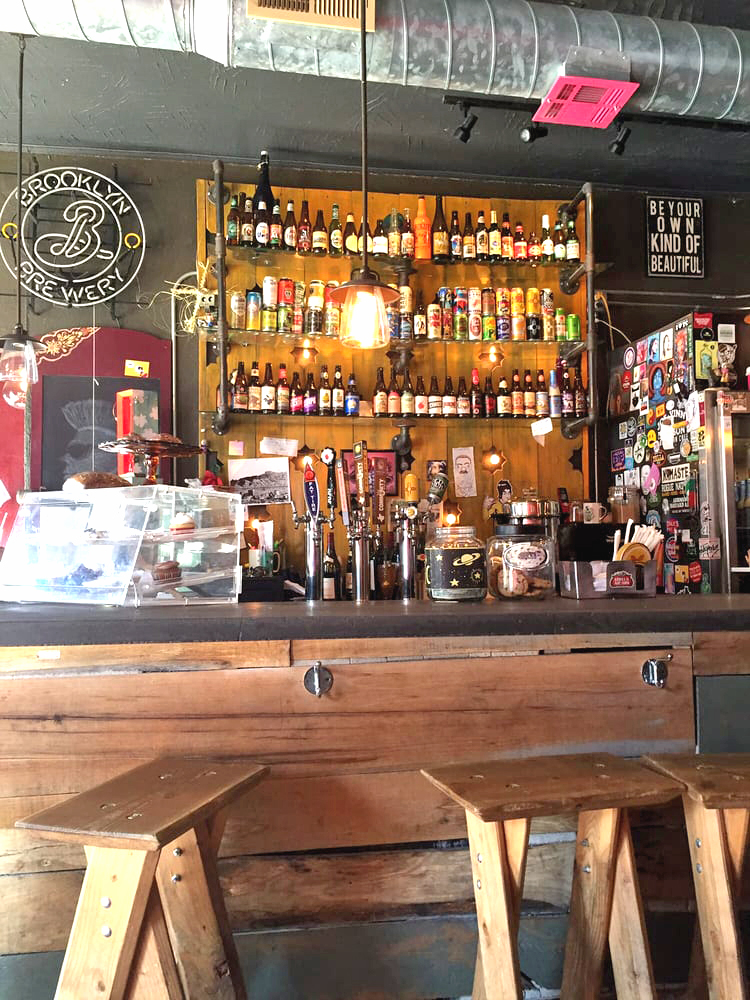 An impressive nine taps and about 100 different beer selections make up the café's beer offerings. Karbach, Deschutes, Founders and St. Arnold's are a few of the breweries represented there, as well as some brews from local brewery Deadbeach. And the newest brewery to establish an El Paso presence, Austin-based Independence Brewing Company, has recently debuted at JVB.
Estrada emphasized the importance of knowing her customers' tastes and considering that when she puts together her beer order every week.
"I try to be selective, instead of [ordering] any and everything," she said. "I feel like I know the trends in our bar, so I bring in some different things and we keep a few staples stocked."
The process wasn't always so easy though. Before opening, Estrada admits she and her husband were discouraged by mostly everyone, including some of their distributors, regarding their craft beer platform. She recognized this sentiment was mainly due to the beverage's relative infancy in the city, and definitely in the 5 Points neighborhood.
"Everyone was really skeptical," Estrada said. "People told us 'This is Bud Light country'."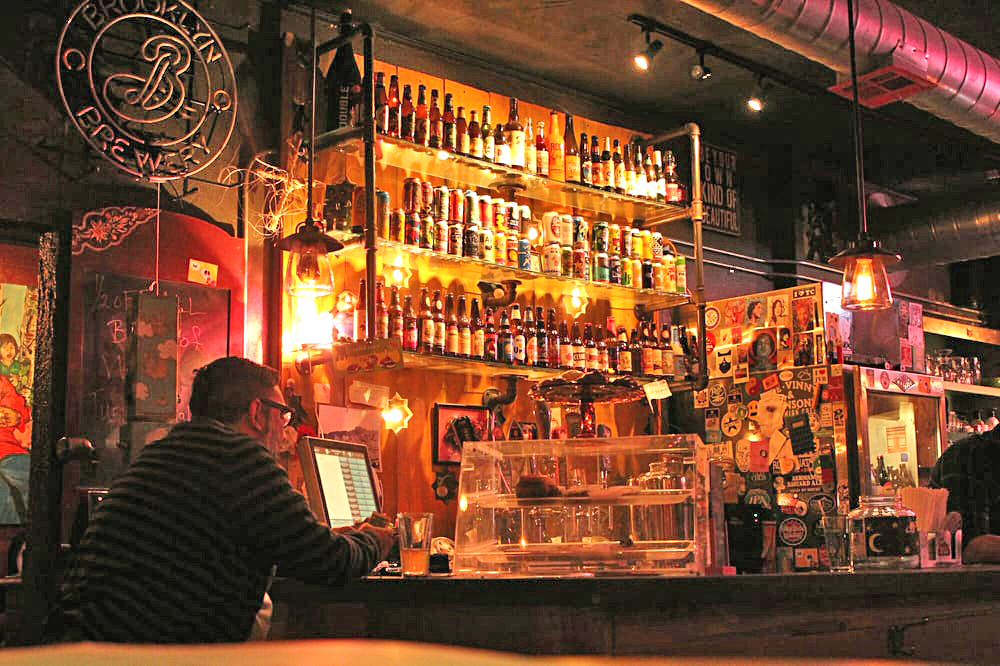 To her pleasant surprise, upon opening the craft beer concept at JVB was a huge, overnight success. On the other hand, the mass produced old standbys like Miller and Bud Light she'd ordered simply sat in the back collecting dust.
"We had a lot of Shock Top too," she said. "At one point we were even trying to give it away."
Estrada sees the craft beer concept as something that's here to stay, albeit still somewhat trendy in El Paso. The trend, she said, will plateau and therefore, the market will stabilize.
She is also pleased craft beer havens like Love Buzz and Boomtown have opened up to help propagate the beverage's popularity in Central. The highly-anticipated opening of Aviator's (across from Love Buzz on Pershing) is another opportunity to promote craft beer.
Estrada said while she did feel the impact on her business when Love Buzz opens, she does not see these other businesses as a source of competition.
"I don't want to have the same exact thing as they have;  I don't want to compete," she said. "I want to provide a service to our clients."