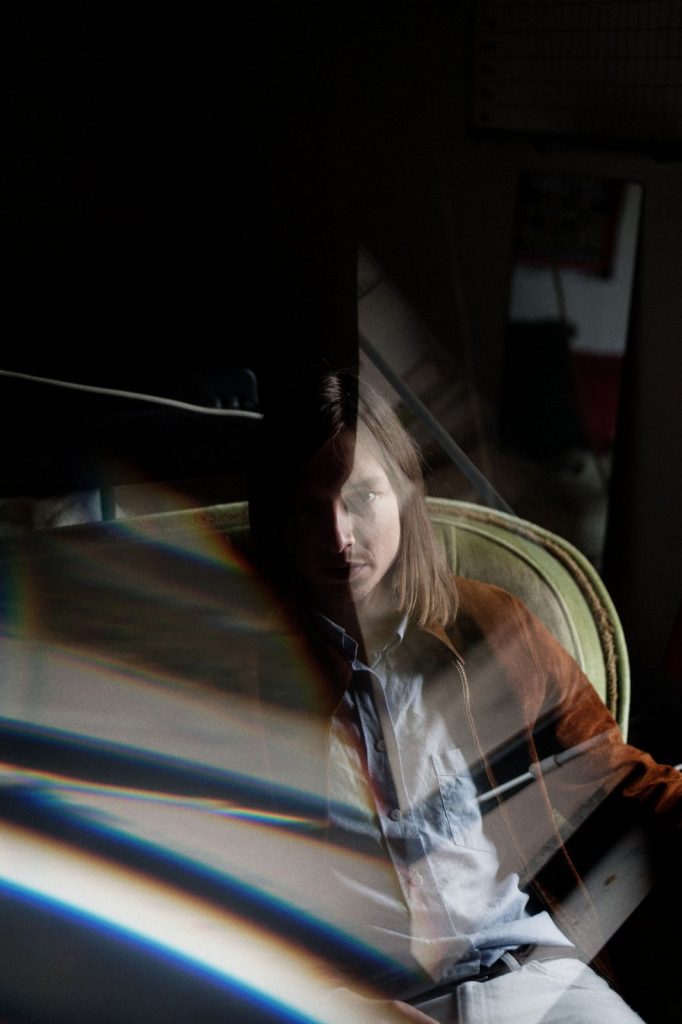 To call Jacco Gardner a daydreamer may not be as farfetched as he'd have you believe. Its meaning may refer to a fear of sleep, but with Hypnophobia, the brand new album from 'baroque pop' prince and Dutch producer/multi-instrumentalist Gardner, he's all set to cast a majestic and vibrant psychedelic spell that will hypnotise listeners at the point dreams and reality meet.
"I came up with the title "Hypnophobia" while falling asleep and part of my brain just didn't turn off," explains Gardner. "I often have trouble letting go of reality, even though I prefer the world in my dreams…Hypnophobia comes from a place where fears, darkness and creativity collide, like a slightly scary lucid dream. Fearing a loss of control definitely plays a big part of it."
–
Escuchar a el músico holandés Jacco Gardner es regresar a épocas psicodélicas, donde la música y los visuales eran en ocasiones mas importantes que el músico en si, las atmosferas, la luz, las voces en reverb, los órganos, los coros, son parte de la parafernalia auditiva de Gardner, que con solo 27 años parece y suena a una alma vieja, sus canciones parecen de la época de Pink Floyd con Syd Barret, pero con una armonía que no copia los sonidos de esa época, sino que los reinterpreta, un sueño lisérgico de tonalidades agradables con una formula musical llena de flautas, harpsicordios e instrumentos de una época donde la música era análoga y suena mas trascendente, con su segundo disco llamado Hypnophobia, Jacco Gardner visita El Paso, Tx, este 03 de Julio en Lowbrow Palace donde promete llevar su show hipnótico a todos los presentes.
7/3 (July 03)
JACCO GARDNER
Support: Dinner
Location: The Lowbrow Palace
Price: $10 pre-sale / $12 day of
Age: 16+ ($3 surcharge for 16-20)
Jacco Gardner – Find Yourself [Official Video] from Vex Division on Vimeo.