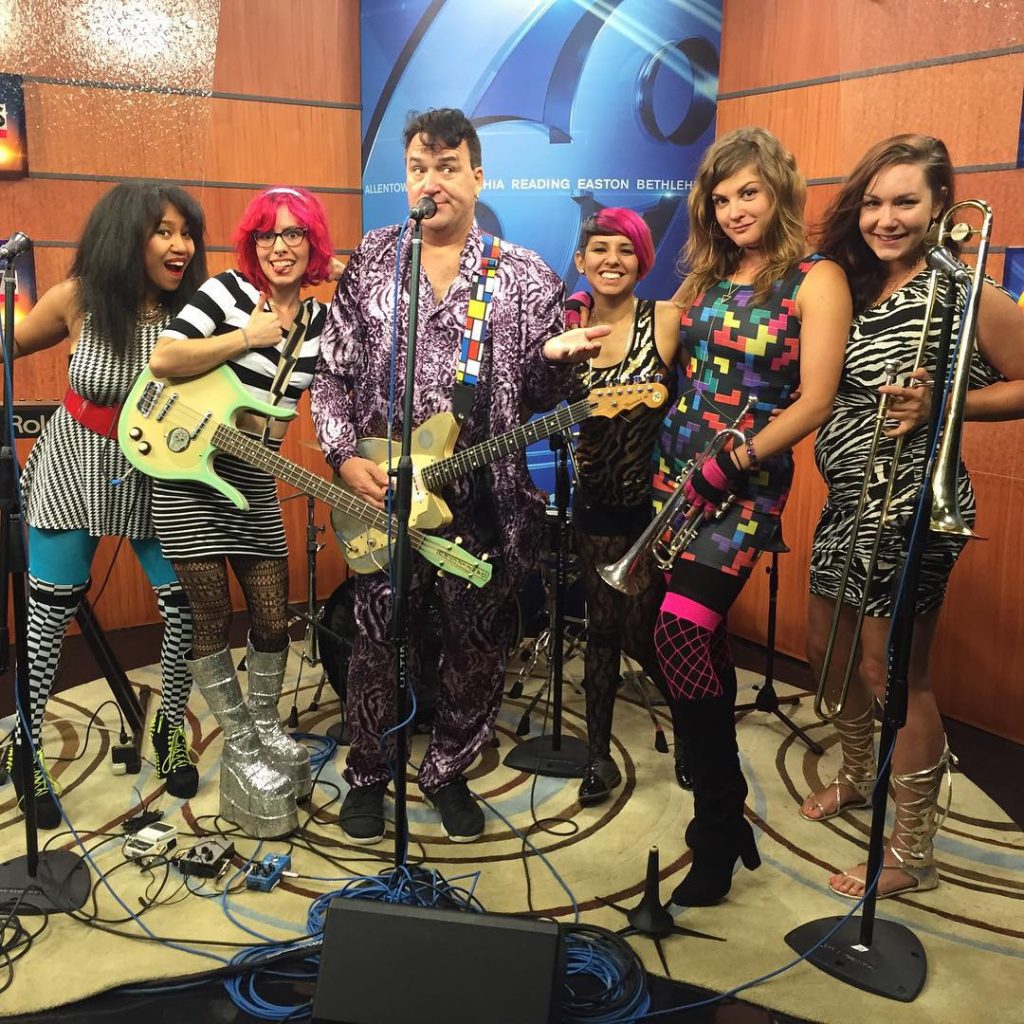 There is nothing shy or subdued about this band. Their outrageous stage presence, the energy behind their playing, right down to their outfits are indicative of the band's extraordinary raison d'être –FUN! If you're a music enthusiast, hell, even if you just love a good party, Igor & Red Elvises is a must-see act.  They combine the perfect mix of over –the-topness and fun with genuine musical skill and great song-writing. Their shows are almost burlesque in nature. No, there aren't nearly naked chicks throwing their panties at you (well, who knows, maybe on the right night!). The band takes all of the elements of what make a great live performance, amps up those qualities to the nth degree, and adds some droll, good, old-fashioned, sometimes irreverent, fun and humor.
Hits such as "I Wanna See You Bellydance," "Closet Disco Dancer", and "Boogie on the Beach" are only a few of the band's notable efforts.  Elements of Russian folk, roadhouse, and the band's own descriptor, Serbian surfrock, are combined to create a perfect sonic storm.
Igor Yuzov, the band's lead vocalist and guitarist, formed the group in the mid 90's. The entertainer extraordinaire is German-born and Soviet Union-reared. Growing up behind the former Iron Curtain, it was illegal to own and listen to rock music. However, this did not deter Yuzov from seeking out the forbidden fruit, eventually making a career out of the taboo tryst. He and some comrades came to the States and began playing on the streets of Santa Monica, CA. Since then they have toured the world.
The band's lineup has changed several times over the years. The current members are included in what is termed as "a myriad of talented performers from all over the world" (as seen on the band's Facebook page.) The backing band is an all-female cast of talented players.
Red Elvises has released a dozen studio records, along with some compilation albums. Their latest album is titled "Bacon."  The band has maintained its independence by producing all of its material and declining several label offers. The band's music has been featured in a handful of movies and TV shows, including comprising the majority of the late 90's cult flick, "Six String Samurai" soundtrack.
Catch Igor & Red Elvises Thursday, August 20th at Five Points Bistro with opening local band, Chuco Soul Project.
18 and over
Tickets $10 in advance, $13 day of