Hercules and Love Affair
Txt: Björzh.
It's been more than 7 years since Hercules and Love Affair got the world dancing to their brand of nu-disco/house which have been well received by the dance community from all dance floors on the planet ever since their first single. The group is a fusion of characters and styles very different in itself, but in essence DJ Andy Butler is the brains and heart of the of this great project
Even though Butler got interested in music through classical pieces on the piano in his childhood, it was dance music where he found the liberty to do as he pleased and to create and write what he felt, thought and desired. Their unique party-style sound began in the New York clubs where each time they performed the crowds kept getting bigger. It was a question of time, they just needed that spark to explode out of the local scene and out to the dance floors of the world. The name comes from Butler's interest in Greco-Roman mythology. It is a reference to Hercules "love affair" with Hilas.
Their 3 successful studio albums Hecules and Love Affair (2008), Blue Songs (2011) and The Feast of the Broken Heart (2014) has created open doors to huge festivals and prestigious shows in Europe, Latin America and the US. Their videos and outspoken-ness has given a lot to talk about in the press, but have remained constant in making hits which seems to only keep getting better with each release.
Catch this DJ Andy Butler February 6th here in El Paso brought to you by the champions of nocturnal partying Late Night Social Club.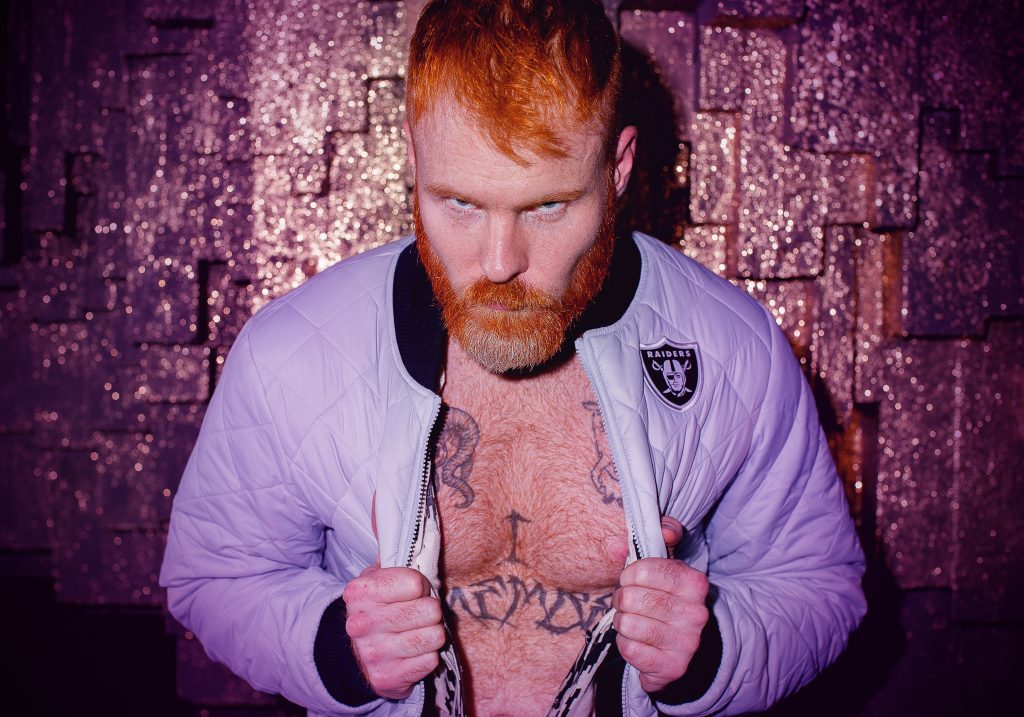 Ya son más de siete años desde que esta agrupación puso a bailar a todo el mundo con su sonido nu-disco y house. Su propuesta ha sido bien recibida por la población bailable de todas las pistas de baile alrededor del planeta desde la entrega de su primer sencillo. Si bien, su formación es una fusión de personajes y estilos muy diferentes entre sí, en esencia es el dj Andy Butler el cerebro y corazón de todo este grandioso proyecto llamado Hercules and Love Affair.
Aunque Butler, tuvo su acercamiento a la música por medio de las piezas clásicas de piano en su adolescencia, fue en la música bailable donde encontró la libertad total de hacer y escribir lo que sentía, pensaba y deseaba. El sonido singular y fiestero surgió de los clubs neoyorkinos donde cada vez sumaban más público a sus presentaciones. Era cuestión de tiempo, sólo se necesitaba una chispa para explotar de las pistas locales a las pistas de baile alrededor del mundo. El nombre de la agrupación viene de la obsesión de Andy por el pasaje de la mitología griega que narra el amorío de Hercules con Hilas, su escudero.
Fue la peculiar inclusión de Antony Hegarty en el sencillo "Bilnd" el que desencadenaría la locura por este proyecto. Después del éxito alcanzado por esta colaboración, Butler se dio a la tarea de llamar a amigos y colegas para lanzar la primera alineación de Hercules, "La sensación de tocar con el grupo o estar detrás de las mezcladoras para mí es el mismo, es libertad y diversión" comenta Andy cuando se le pregunta por la rotación de integrantes. Varios son los nombres de músicos y cantantes que han colaborado con el grupo como Nomi Ruiz, Morgan Wiley, Jason Disu, Mark Pistel, Shaun Wright entre otros, los que han posicionado con sus colaboraciones a Hercules and Love Affair como una de las agrupaciones más exitosas de los últimos años.
Los tres exitosos álbumes de estudio (Hercules & Love Affair (2008), Blue Songs (2011) y The Feast of the Broken Heart (2014)), le han abierto las puertas a festivales y recintos prestigiosos en Europa, Latinoamérica y Estados Unidos. Sus videos y declaraciones han dado de qué hablar a la prensa, sin embargo, se han mantenido constantes en su éxito, que parece incrementarse con cada entrega.
Fiel a su sonido simple pero pegajoso, como Dj Set Butler trae a la frontera este viernes 06 de febrero al Late Nite Social Club en El Paso, Texas sus mejores beats y mezclas. No dejes pasar la oportunidad de ser parte de estos bacanales monumentales en los que se convierten cada uno de los lugares en donde hace su presencia Hercules and Love Affair.