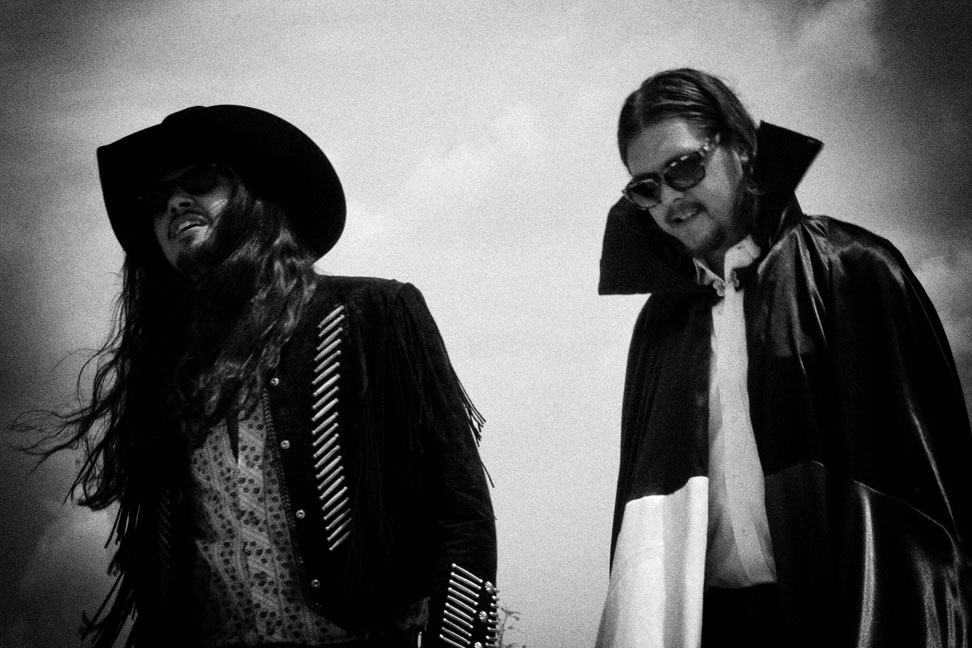 Text: Joey Velarde | Photos: Daniel Perlaky
The ominous hum of the house lights shined down and showered nearly 2,700 in attendance like a gazed umbrella inside the Moody Theater in Austin, Texas back in March. The anticipation of the crowd grew quietly as they all bobbed their heads to the warm-up music echoing subtly from wall to wall, inside the small South by Southwest venue on Willey Nelson Blvd.
The room was packed tight with only the most sworn and committed fans of the Austin based dance fusion duo Ghostland Observatory.  In standard Ghostland fashion, the lights of the club dimmed, and to the buzzing of their song "Glitter", the first track off their last record Codename:Rondo, the crowd erupted into a fervor of dance and celebration underneath the rocketing lasers emitting from the stage, now lit like a golden chalice.
For those who have experienced this sight for themselves, it's an amazing sight to see says El Paso native Mara Dean.
"It's unlike any other show around," said Dean, who now resides in Austin – the hub of Ghostland's foundation. "I just want to dance and keep dancing, every time I listen to it!"
In only ten short years, the band has trekked across the world, trotting their way from one continent to the next issuing their own unique turn at the musical manifesto with a sound made for moving too and loving.
In fact, according to Brian Chavez of Splendid Sun Productions, that is exactly where this band seems to hail from.
"This is a show for anyone who enjoys their rock with love," he said. "On the spectrum of music, this is where they are."
The band consists of only two members; soundman extraordinaire Thomas Turner and vocalist Aaron Behren, whose voice and on stage persona has been likened to prototypical rock & roll royalty, adorning trademark pig tails (though now a shaved head) and dancing around the stage with a cape, pitch black sunglasses and enough attitude to float Hollywood (if it were to actually sink).
Since the release of their first EP, delete.delete.i.eat.meat, the band has managed to carve its way into the vast catalogue of the current dance music trend to stake its own claim of electronic superiority. Cutting its teeth in the Mecca of live music, the band has developed into a unique blend of sonic eccentricity and stadium anthem-esque rock music, harkening back to the foundation of god-like adoration and larger then sound stage shows.
"The music has changed as much as our lives have in the past ten years," said Behren. "We will always be rooted in what we are, but it's ever expanding,"
For those who have yet to experience their live show, Sanchez explains that it's something lying among the realm of audio and visual bliss, making reference to their often over-the-top and wild  laser light show that rains down on the audience like a sci-fi dog fight in space.
Having released their last album in 2010, Rondo was met with mixed reviews, though is often recognized and lauded for their solid showmanship and commitment to their audience. It is generally the case of many bands that have achieved success on the road, though have been lost in the transition of recording. Nevertheless, Ghostland appears to be a band that operates under the auspice of their personal doctrine.
"The best way I have found (to create an album), is (to not) think or talk about it," Behren said. "We don't plan anything out. We just get in there and start swinging!! I'm sure some artist would disagree but our energy just doesn't flow like that."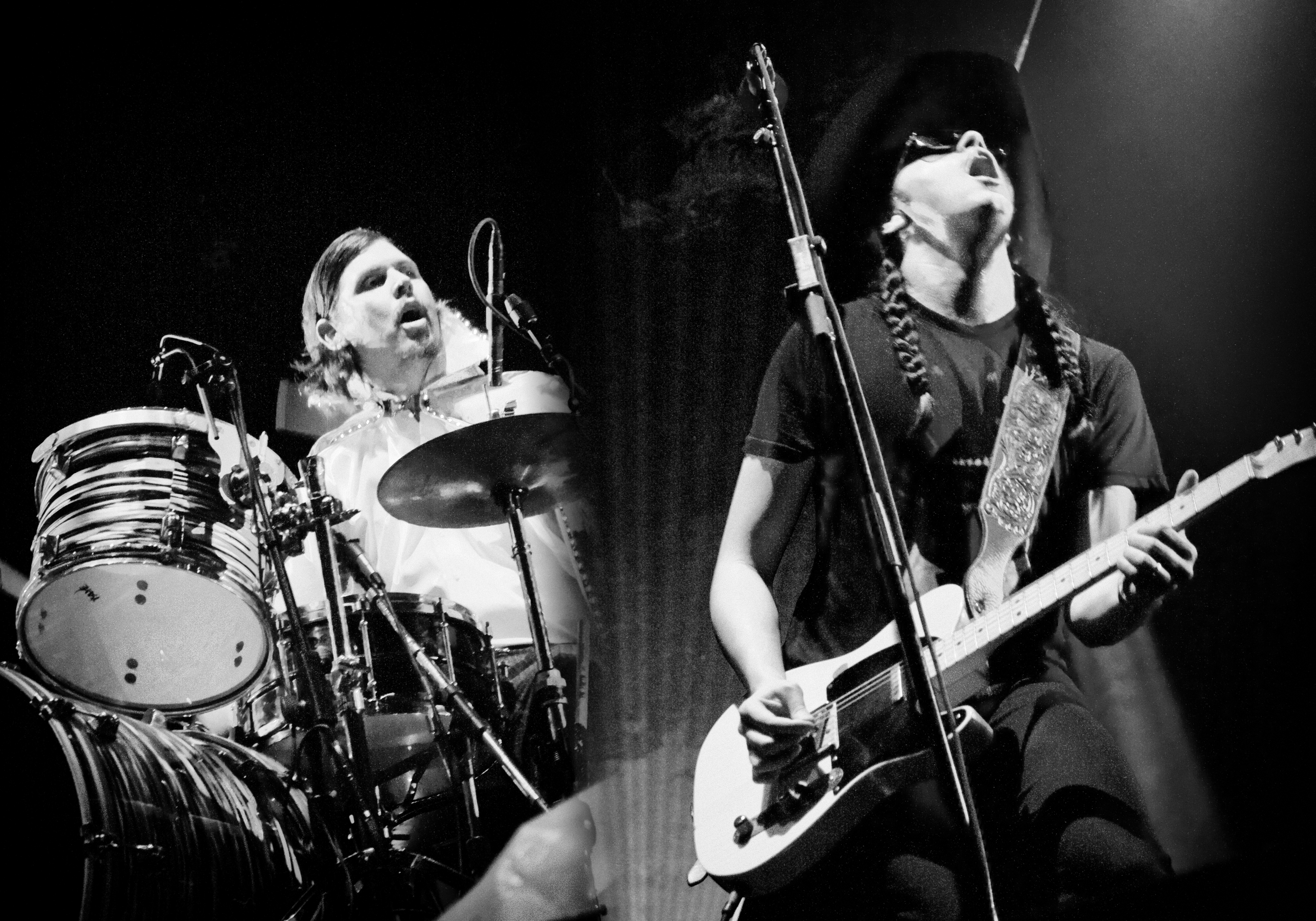 However received by the critics, one thing is for sure, that there is no getting around their concert performances, considered by both industry heads and fans alike to be a cut above the standard in live music.
Turner's masterful technique boils over in a fury of electronic sounds behind what seems to have been produced by a computer used during the Apollo space missions. Behren, whose progeny lies beneath the decadency of classic metal albums from Slayer and AC/DC, howls over Turner's space tunes with a voice tailor made for a big music production, ala Bruce Dickinson in a sparkly cape.
Performing in only a few weeks, Ghostland is sure to give the Neon Desert Music Festival something to remember. This team of two have dedicated their lives to honoring the gods of rock & roll paradise, carrying their audience to the summit of electro rapture, all the while giving you songs to move too.
"After all of this time, I have come to find that Thomas is the wizard, and I am the warrior," Behren said.
Go fourth and conquer, you two.
###
Article printed in Fusion Magazine on 2012.