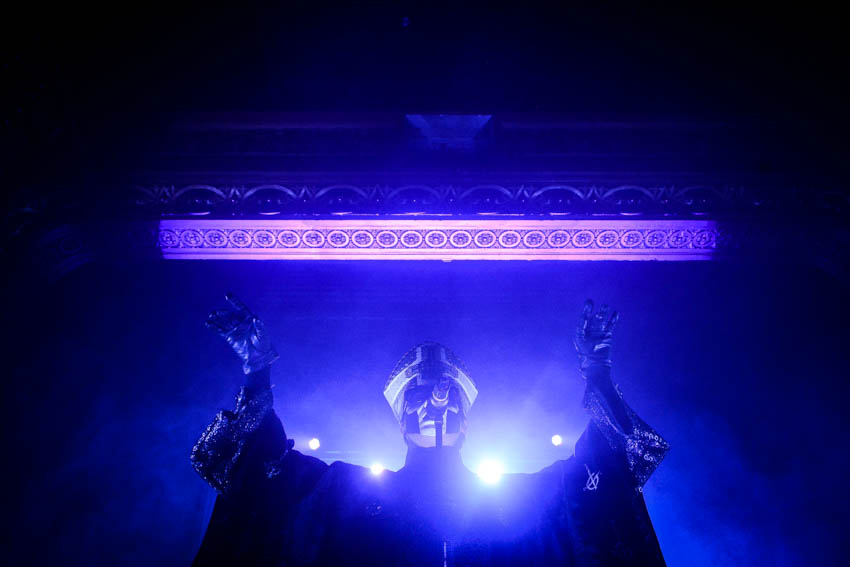 El Paso witnessed a true Swedish performed by the theatrical bands Ghost and Tribulation. The line surrounded the block; people waiting for more than 5 hours, people wearing their best costumes, people with children, all together were ready to glorify the name of Ghost.
Minutes after the doors were opened, the place was already packed, ready for what I believe, was one of the most unique shows I've seen in El Paso.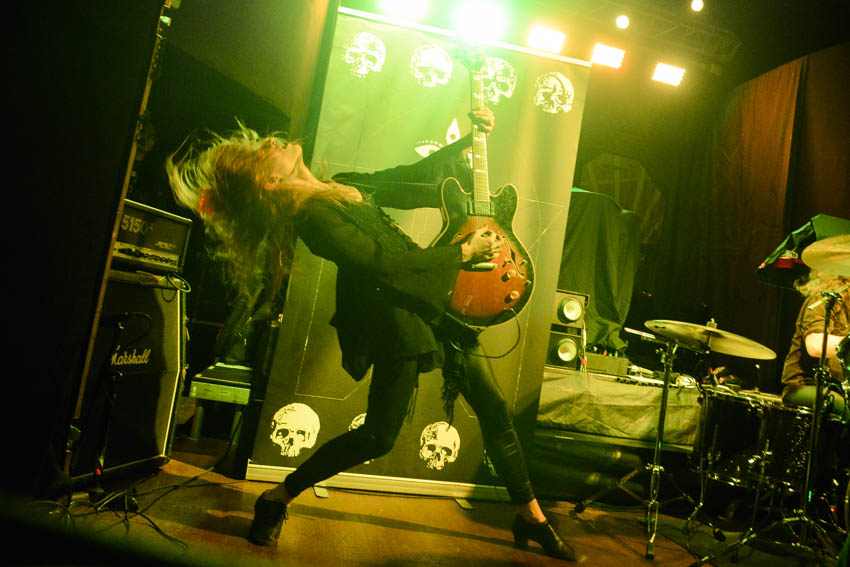 First, Tribulation took stage, a blackened death metal band, which since last time I saw them opening for Behemoth, are getting bigger. The dark atmosphere in between songs was almost as being in a horror movie that combined with the band's performance and how they totally gave everything of themselves on every song created a total theatrical experience.
Ghost's long intro changed the mood of the venue since it started. It was a call to everybody who showed up to get ready for a ceremony, a song that came through the ears to penetrate the nerves.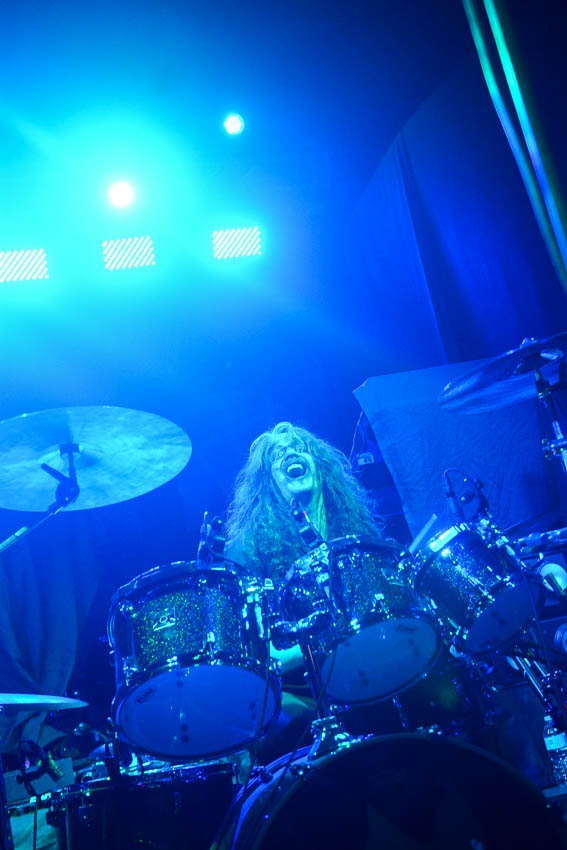 As the Ghouls were showing their faces, the place changed, the symphony was over, and the first notes of the ritual began. Smoke, incense, occultism, and Papa Emeritus III fed the crowd with their 70's inspired hard rock; that for the little children I saw, we can compared their experience with someone seeing Alice Cooper or King Diamond back in the day.
There is no doubt why Ghost has an award for being one of the best modern metal bands of this era. It is more than just a concert, more than an experience or a theatrical act, it is something that goes beyond words, like if the crowd, the music, and the art became one together for the whole ritual.
Text | Photos: Saúl Torres