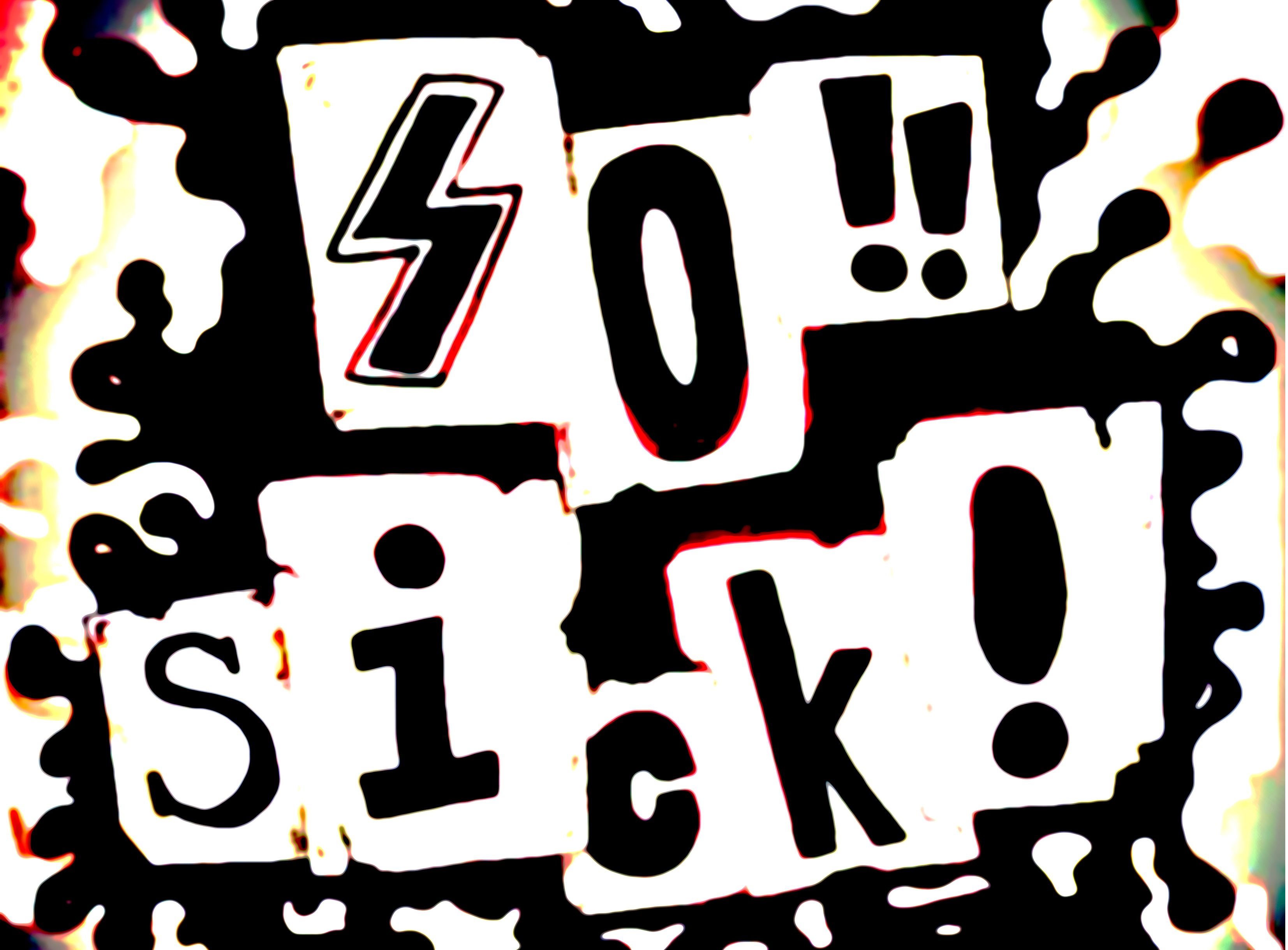 Once again it's that time of year to head east down to Austin for this year's South by Southwest. The spring break vacation for music lovers will be the destination for many of us, but may not be so easy to plan due to a number of reasons or excuses, and for others the idea of driving for hours with stinky friends with no gas money doesn't sound like fun this year. The SXSW stories I hear are always the same; everyone remembers the long lines but gets too wasted to remember what bands they saw. And then there is the long drive back home with your significant other you broke up with down there. So maybe this year you wont go, but who cares, El Paso always gets more than a taste of the action of the bands going to or coming from SXSW, and this year Souldies and Barba-Q bring together a cornucopia of sound known as So Sick Fest.
So Sick Fest will bring together (gasp of air) garage/punk/psychedelic/pop/rock and roll/ post-punk/bubblegum/power pop bands from all around the world. The bands set to shred include King Automatic (France), Acid Baby Jesus (Greece), Anomalys (Holland), Hellshovel (Canada) and Los Vigilantes and Las Ardillas (Puerto Rico)to name just a few of the bad ass bands on the monster 18 band lineup. The fest will go down March 18th on 4 stages at the Lowbrow Palace and Black Market on and will also feature El Paso's latest garage rockers Nalgadas and Las Cruces punks Far Corners. With a lineup that is all killer no filler, it is really hard to call anyone a true headliner. The fest will be jammed packed with artists that are throwing down some of the best music of our times. Here is some of the action that is going down.
The psychedelic garage band Acid Baby Jesus will bring their lysergic freakout sounds all the way from Greece. Following in the same footsteps as The 13th Floor Elevators, The Blues Magoos or even stuff that was coming out of Birdman records a while back, this band is keeping the garage/psych spirit alive and is catching wind around the blogs. Way better than the Black Angels or the Brian Jonestown Massacre, ABJ will warp your brain with their surrealistic sound waves and catchy garage.

The punks will love the grimy sounds of The Spits from Seattle, WA. These dudes mix old Ramones and Misfits style of short-loud-fast noisy songs with alien robot vocals all clocking in mostly under 2 minutes. If there is a band you need to save your energy for let it be The Spits. You won't be able to stand around looking cool with your Lonestar Beer. They will make you move. Get ready to pogo dance with the high energy of The Spits, no time for slow songs here.
Puerto Rican punks Las Ardillas play sing-a-long fun aggressive punk rock. With plenty of up-tempo catchy hooks and tongue in cheek lyrics, their brand of noisy punk and crazy stage antics will take the fest to another level. This band will be hard to top as they put on a wild and crazy show from beginning to end. Las Ardillas feature members of Davila 666 but actually predates them. Don't miss out on Las Ardillas.
The Tampa, FL trio Merchandise may be one of the most popular bands on the line up having write ups in Pitchfork and NME, but the awesome music speaks for itself. This band brings a different element to the So Sick Fests mixing bowl of sound. Merchandise does a modern take on 80s British indie very similar to the romantic tones of Echo and the Bunnymen or Depeche Mode, along with the awkward confusion of Pornography era Cure. The post-punk romantic drones of Merchandise will wrap your heart with that happy warm fuzzy feeling that beautiful sad music evokes. Be there for Merchandise.
Forget about Austin this year and stay in El Paso and go to So Sick Fest. It will be a non stop Rock & Roll Extravaganza. You can drive home and sleep in your bed at the end of the night.
TEXT: Daniel Salas