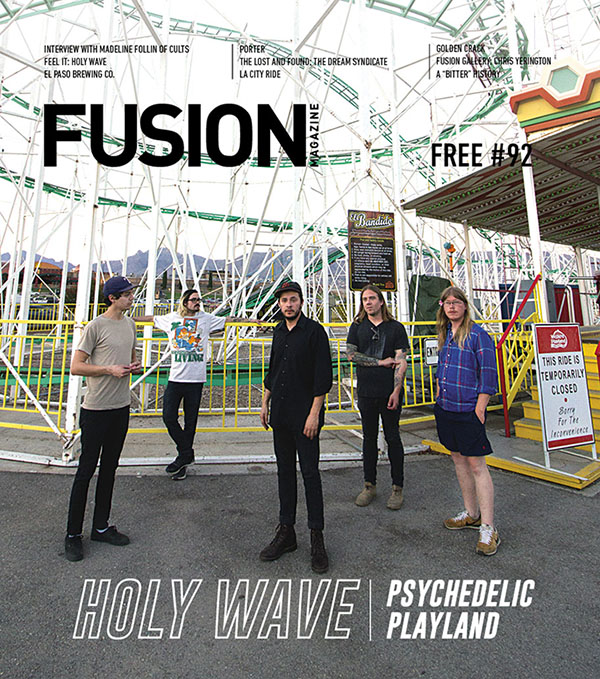 THE 92nd ISSUE OF FUSION IS HERE! Featuring one of the best bands to come out of El Paso in recent years, Holy Wave. Interviewed at Western Playland, the band speaks with us about their roots, moving to Austin, and their creative inspirations.
Indie-rock band Cults from New York City played Neon Desert Music Fest this past May and we caught up with singer Madeline Follin before their show and spoke with her about touring, music, and vinyl albums.
El Paso Brewing Co. is slated to open soon in downtown El Paso and Carlos Guzman (Co-Owner) lets us sample their tasty brews and gives us a sneak peek tour of their facility.
Inspired by ancient and primitive religious figures and beliefs, our Fusion Gallery highlights the work of New York born artist Chris Yerington titled 33 Eyes.
We love music and often find ourselves digging through crates full of vinyl albums at local record shops. This month's Lost and Found features a nice relic titled The Days of Wind and Roses from alternative rock band The Dream Syndicate.
Issue 92 also features:
—Porter La Maquinaria Perfecta
—Golden Crack: Una Nación Fantasma Fracturada
—A "Bitter" History – The Black Orchid Lounge
—La City Ride, Rodando por Juárez y Le Tour de Juanga
The wait is over! Click here to read FUSION MAG  — PRINT IS NOT DEAD!
¡Regresamos con la edición #92 de Fusion Magazine! En portada tenemos a una de las mejores bandas que ha salido de El Paso, Texas en los últimos años: Holy Wave. Los entrevistamos en Western Playland y nos contaron de sus raíces, su mudanza a Austin y sus inspiraciones creativas.
Cults tocó este pasado Mayo en el Neon Desert Music Fest y Madeline Follin, vocalista de la banda nos habló de los tours, su música y viniles.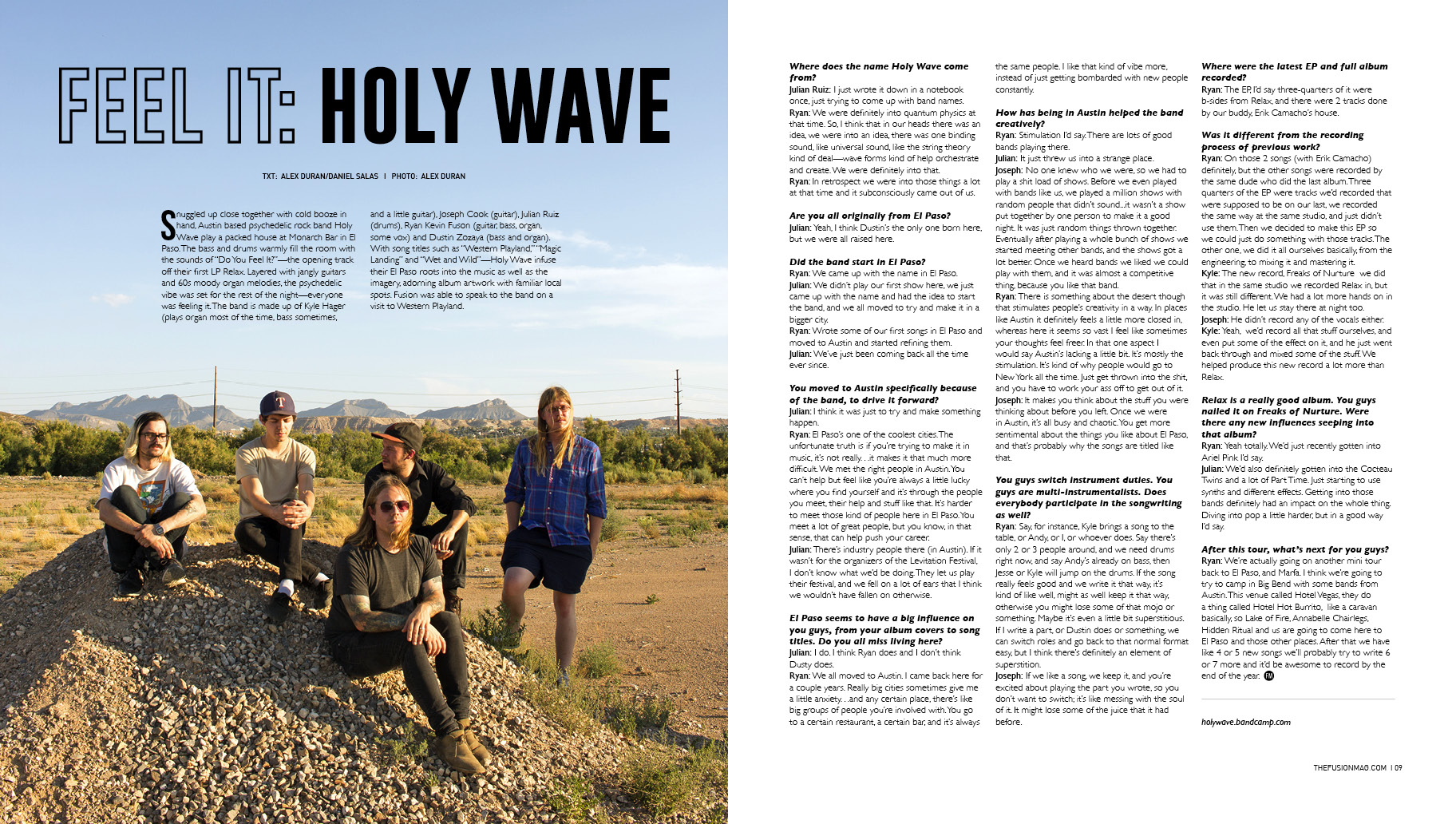 El Paso Brewing Co. está por llegar al centro de El Paso, Carlos Guzman (Co-propietario) nos dio un pequeño tour y nos invitó a probar algunos tragos.
En el Fusion Gallery, Chris Yerington, artista de la ciudad de Nueva York, nos habla de cómo se basó en antiguas figuras y creencias religiosas para crear su obra "33 Eyes".
Amamos la música en todos sus formatos y seguido nos encontramos buscando entre montones de cajas de viniles en tiendas locales de música. Este mes en The Lost and Found, trae de vuelta una reliquia: The Days of Wind and Roses, de la banda de rock alternativo, The Dream Syndicate.
Porter ha pasado por cambios importantes que han llevado a la banda a seguir experimentando y encontrar que nunca perdieron su esencia, solamente ha seguido evolucionando hasta llegar a ser una banda más madura y con un sonido conciso.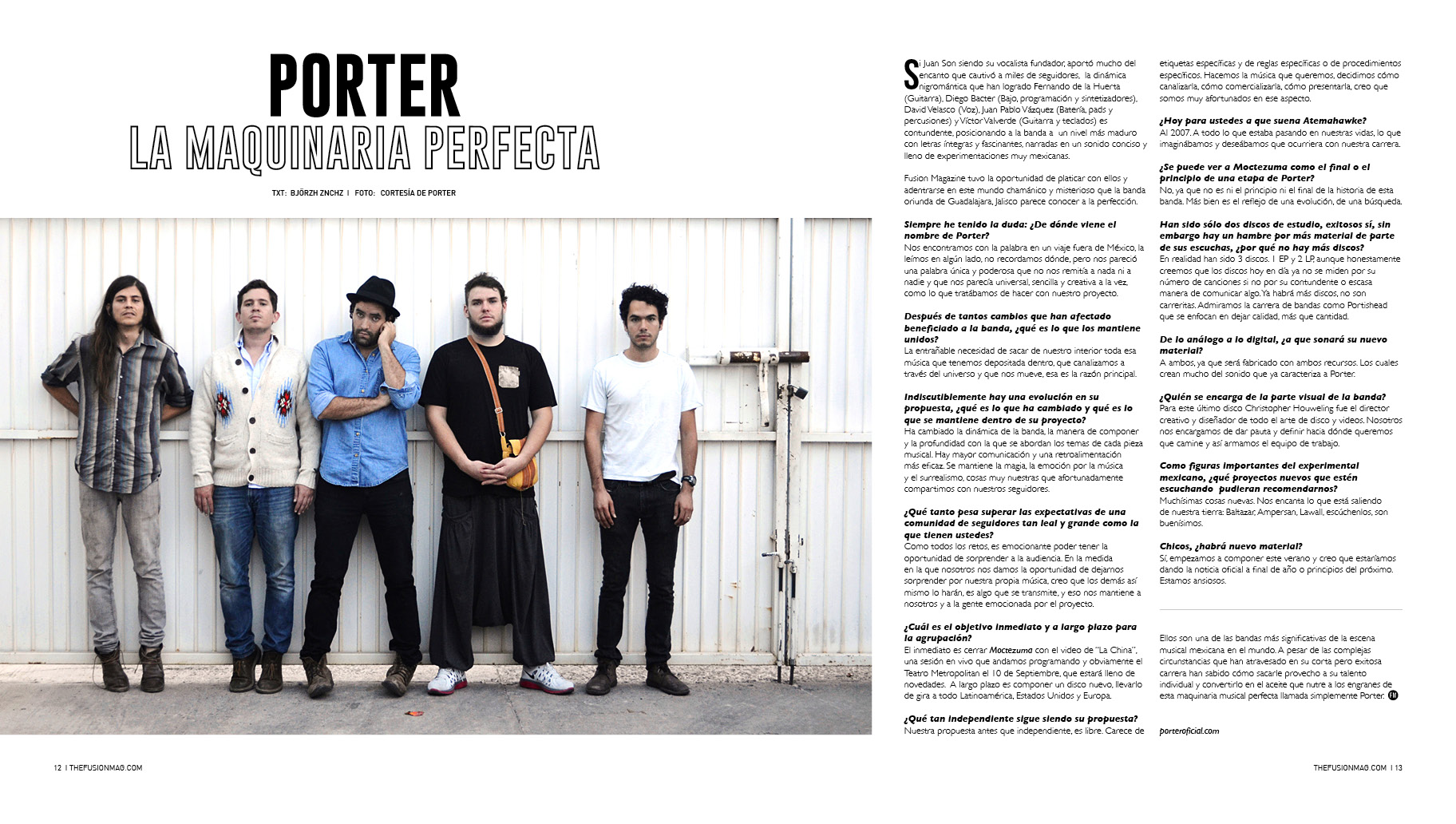 Michelle Fierro de The Black Orchid Lounge cuenta sobre la historia y usos de los Angostura bitters, y el arte de preparar coctéles.
La City Ride es un proyecto que nació en Ciudad Juárez, con la finalidad de que la gente empezara a utilizar su bicicleta como una herramienta social para conocer la cultura de su ciudad, organizando paseos temáticos y visitando lugares históricos, hacienda recorridos culinarios y buscando lugares con arte urbano.
Golden Crack aprovecha cada elemento de su independencia  y deja de lado la fama fácil para volver a las raíces del D.I.Y., llevando así de una manera más fiel y honesta su mensaje.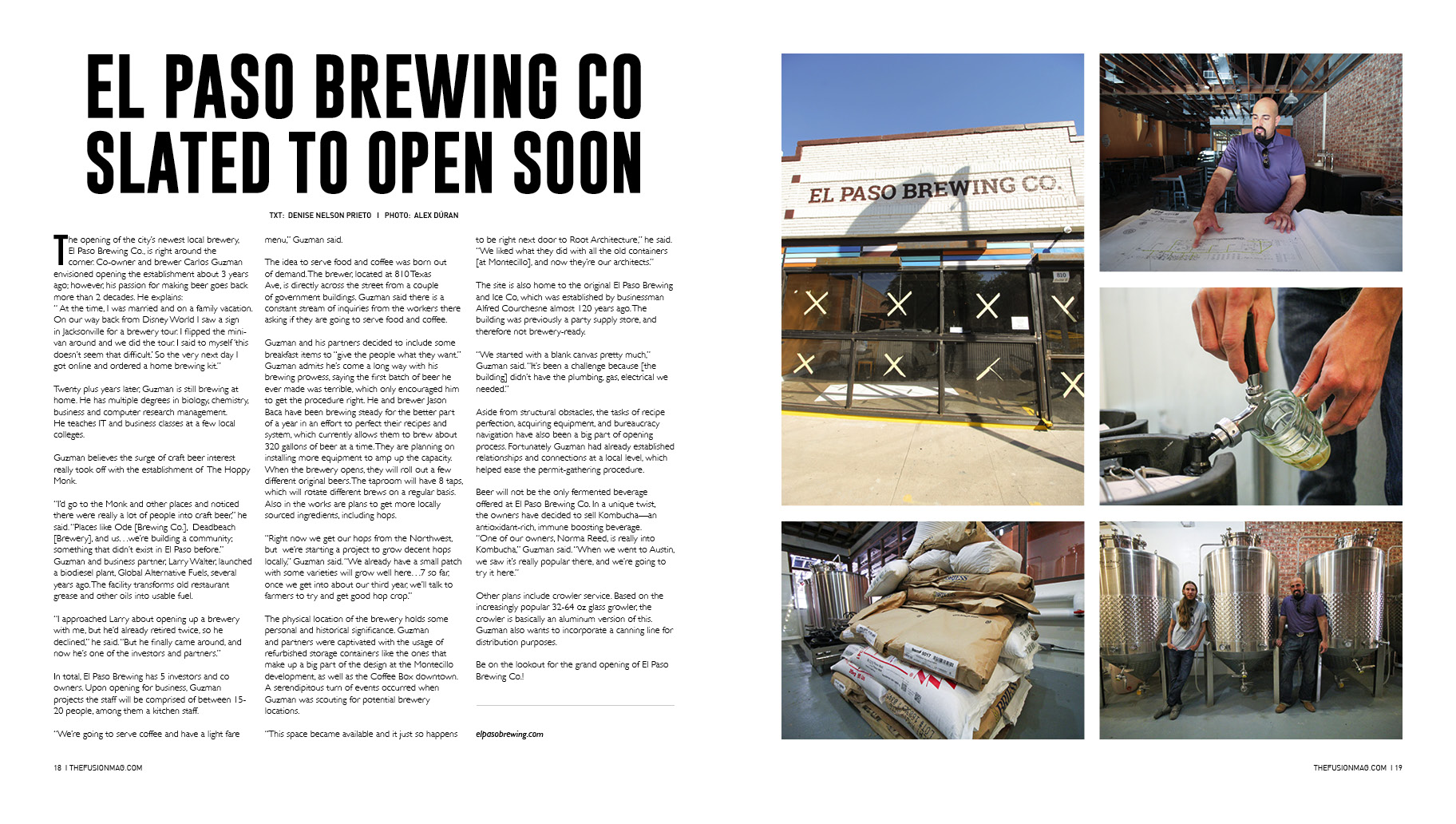 PRINT IS NOT DEAD!