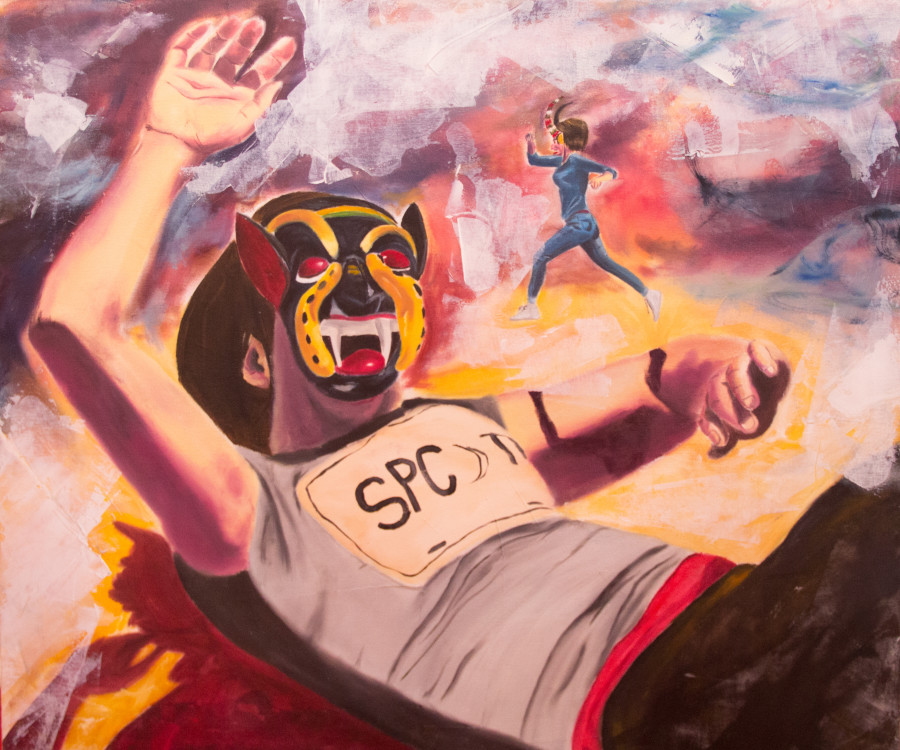 Marco Sánchez was born in Ciudad Juárez in 1983 and moved to El Paso when he 11 years old. He first began to enjoy drawing in second grade when there was an assignment to draw a few of the different ecosystems found in México. It was soon after he began to draw as a hobby.
Sánchez began traveling and experimenting with photography more so than with drawing or painting. It wasn't until a trip in which he was backpacking through South America and México when he decided to begin painting more seriously. He stopped in Michoacán to visit his grandfather, who is a painter and printmaker himself. It was after visiting his studio and having a long talk about his life's work and the many moments of joy and struggle alike, that Sánchez decided to pursue a career in fine arts.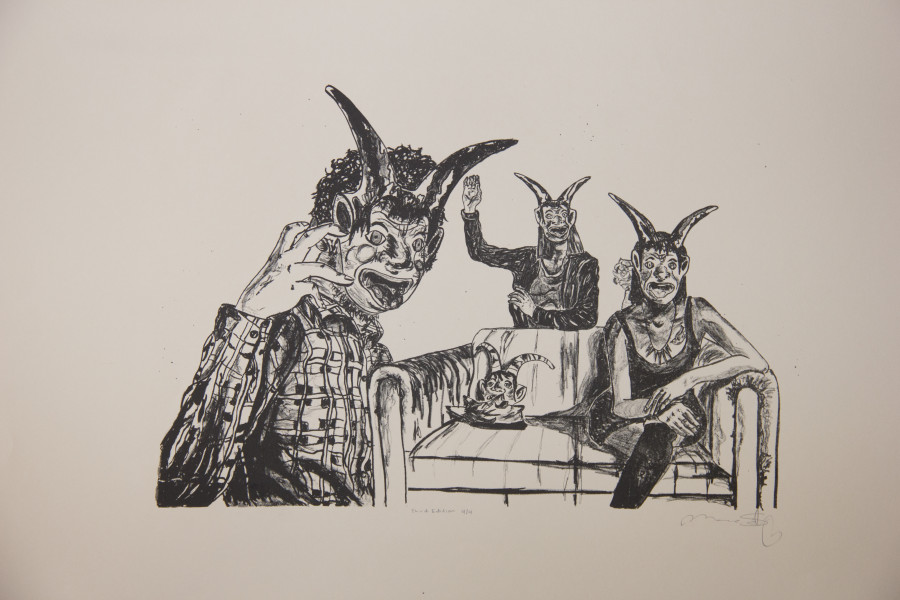 He is a UTEP graduate with a Bachelors in Fine Arts with double major, concentrations in Painting and Printmaking. Upon graduation he was the recipient of the Outstanding Achievement in Two-dimensional Art, and recently won best of show in "Tacultura"—the Cultural Influence of the Taco in the Border Juried Show.
Sánchez has had work displayed in several student exhibitions: the Juried Annual Student Art Show, Chalk the Block and Amor Por Juárez Fundraising Exhibition where he displayed along local, regional, and international artists like Francisco Delgado, Jason Lucero, Zeke Peña, Los Dos, Jelly Fish Colectivo, Sebastian, Kim Bauer, Jesus "Cimi" Alvarado and others.