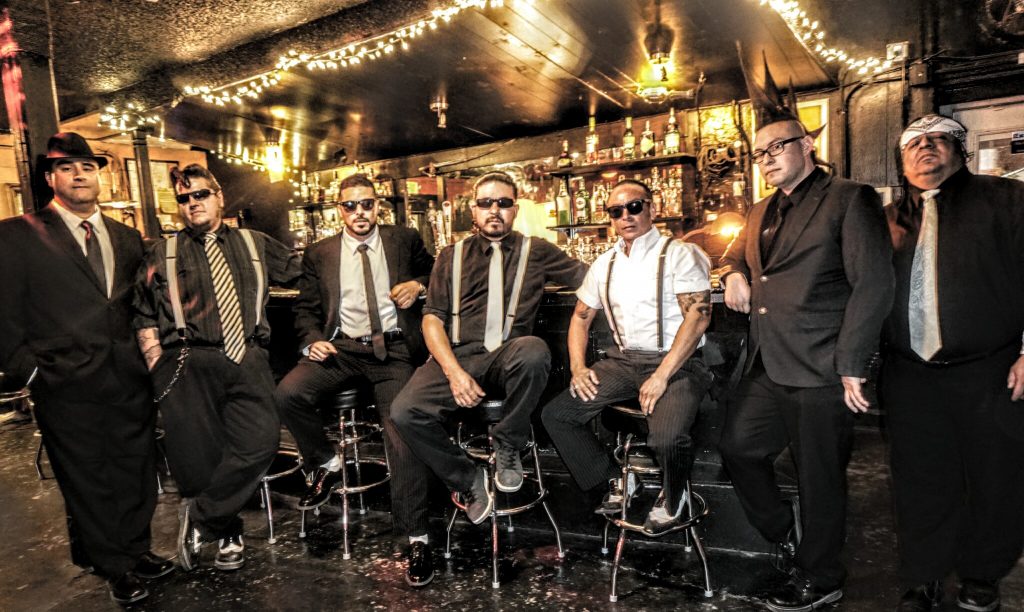 El Paso ska band Fixed Idea rocked its 25-year anniversary celebration party which was held at the Tricky Falls earlier this month. In honor of the celebration, the band will be re-releasing most of their albums that are out of print including a new release entitled The Early Years. "We have just been really focusing, visualizing and working on these songs without any distractions," said Pancho Mendoza, 41, the lead singer and original member of Fixed Idea. "It's gotten us this far and this year we are celebrating 25 years with a 12-day tour on the west coast," said Mendoza.
When Fixed Idea first began playing more than 2 decades ago, the band consisted of Mendoza and a group of skater friends getting together to make noise. Eventually, the improvised jam sessions turned into backyard shows for the punk-rock band that later turned to ska. Fixed Idea calls its brand of music "Chuco ska" to reflect border culture.
"Pancho Mendoza started the band back in 1992 with a couple of friends from high school," said Angel Gonzalez, 38, the current drummer for Fixed Idea.  "They played a lot of backyard shows back in the day when the punk-rock scene was very much alive here in El Paso. They were just a bunch of kids banging instruments trying to be heroes, and  little did I know that later we would all be connected at one point."
In the 25 years that Fixed Idea has been playing, they have had 60 different members join and leave the group. The only original and current member of the band is Mendoza. For the celebration, Mendoza tracked down previous members to see if they will join in the festivities by playing with them during the anniversary performance; 28 past, present and future band members played the show.
Right now, the band consists of 7 members—Pancho Mendoza (lead vocals and guitar), Daniel Villasenor (keys and vocals), Angel Gonzalez (drummer and vocals), David Gallegos (guitar), Will Munoz (lead guitar), Raul Espino (tenor saxophone) and Salvador Alex Valdez on bass.
Keeping the music relevant is not an issue for the band because they believe that having grown up in the city has allowed them to keep their culture alive, and helped them to develop their Chuco ska style of music. Not only does the culture in the Sun City inspire their music but also has kept their lyrics connected to the community and relevant for younger El Pasoans.
Although some followers question the group's love for ska music at their age, band members feel that it is necessary to continue playing because it is a part of who they are. "So these dudes were just like skaters like me, playing music just to do something between skating and dealing with life like school, parents and girls and all of that," said David Gallegos, 37, guitarist for Fixed Idea.
"Music was just something to do, but when you get to our age and you're still doing the same thing and most people are like, 'Well, why are you still doing that? Why haven't you done this? You have a degree,'" said Gallegos. "But it's not even because I want to anymore.  It's that I have to do it. It's like my life. It's like breathing."
Although the band continues to be popular, it has not always been easy for the members to keep it going because they usually have to fund their travel and touring expenses, according to Mendoza.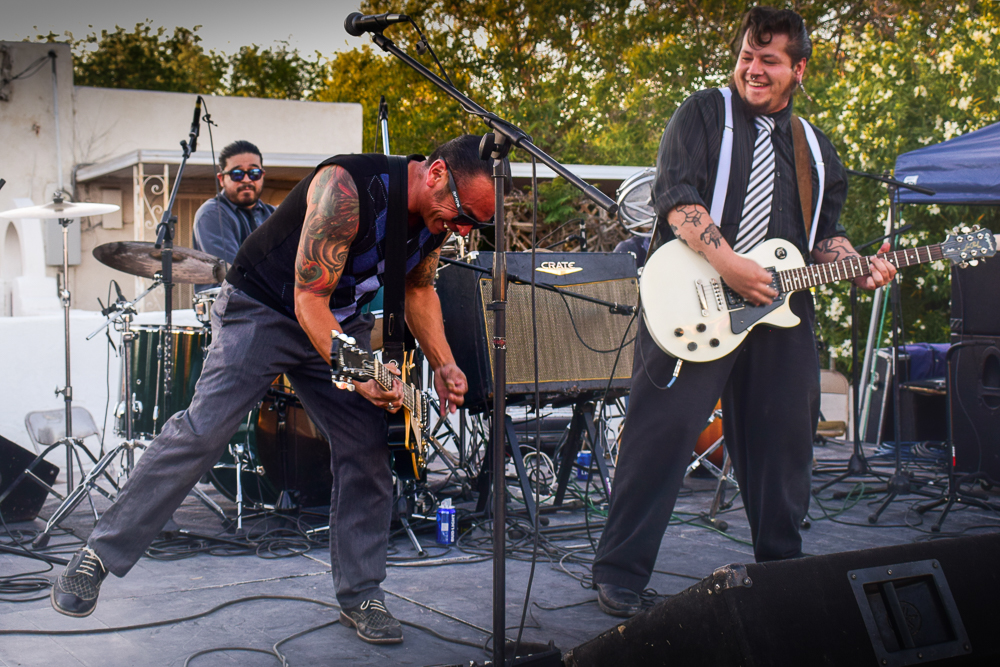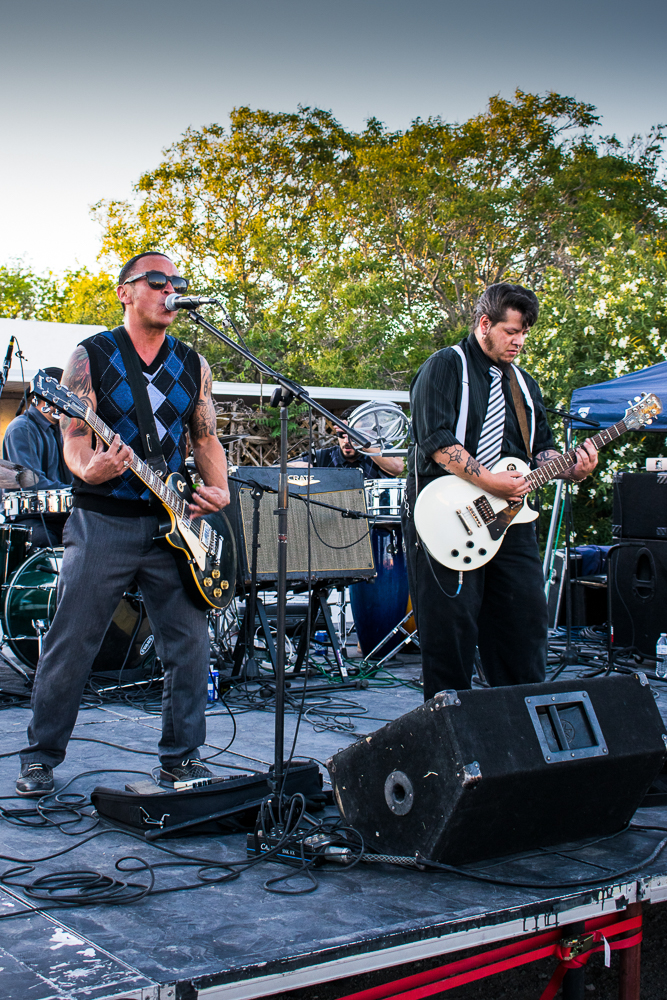 Some band members have also had personal and professional challenges; their fortunes began to improve a few years ago when they began to see advertisements for "Battle of the Bands" shows where they could potentially win money. They then began a Go-Fund Me account and used the money to take tours to Los Angeles, Austin, San Antonio and San Diego. Not only has the band played in various cities and states, but they have also played at festivals in El Paso and at local benefit concerts, baby showers, quinceñeras, birthday parties and weddings.
A special challenge for the performers comes at Christmas time when they sometimes have to travel to perform and often have limited funds to celebrate with their families.
"Sometimes we don't see our children during Christmas," Mendoza said. "So instead of being sad about it, what we did was that we went to the children's hospital and played for the children who are stuck in the hospitals." Giving back to the larger community is especially fulfilling to group members, says Mendoza.
"It started with a positive mental attitude," he said. "Once we started doing that, things really started happening. Whatever has happened, personally, we have been able to shift it to something positive." 
For the band, performing isn't just about being known, but about bringing value to performance, which is why they say they continue to attract new fans ranging from the older generations to even kindergarten students. Mendoza also teaches at an elementary school in the Ysleta Independent School District.
"We just try to bring value to our shows," said Mendoza. "We put our heart and soul into it. It's always going to be a good show no matter what." 
Catch Fixed Idea at the El Paso Rockabilly Riot on September 2nd.
—
Text: Tanya Torres  | Live photos by Tanya Torres | Top photo by Joshua Mendoza