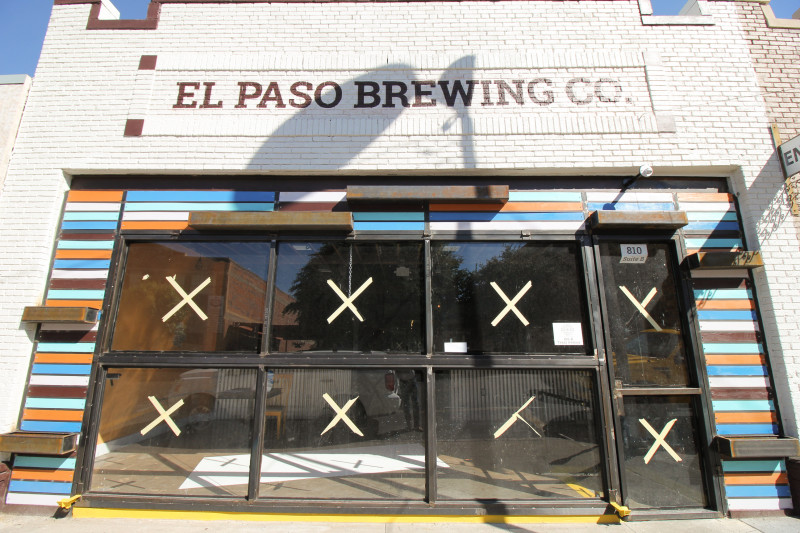 Text: Denise Nelson Prieto | Photos: Alex Durán
The opening of the city's newest local brewery, El Paso Brewing Co., is right around the corner. Co-owner and brewer Carlos Guzman envisioned opening the establishment about 3 years ago; however, his passion for making beer goes back more than 2 decades. He explains:
" At the time, I was married and on a family vacation. On our way back from Disney World I saw a sign in Jacksonville for a brewery tour. I flipped the mini- van around and we did the tour. I said to myself 'this doesn't seem that difficult.' So the very next day I got online and ordered a home brewing kit."
Twenty plus years later, Guzman is still brewing at home. He has multiple degrees in biology, chemistry, business and computer research management. He teaches IT and business classes at a few local colleges.
Guzman believes the surge of craft beer interest really took off with the establishment of The Hoppy Monk.
"I'd go to the Monk and other places and noticed there were really a lot of people into craft beer," he said. "Places like Ode [Brewing Co.],  Deadbeach [Brewery], and us. . .we're building a community; something that didn't exist in El Paso before."
Guzman and business partner, Larry Walter, launched a biodiesel plant, Global Alternative Fuels, several years ago. The facility transforms old restaurant grease and other oils into usable fuel.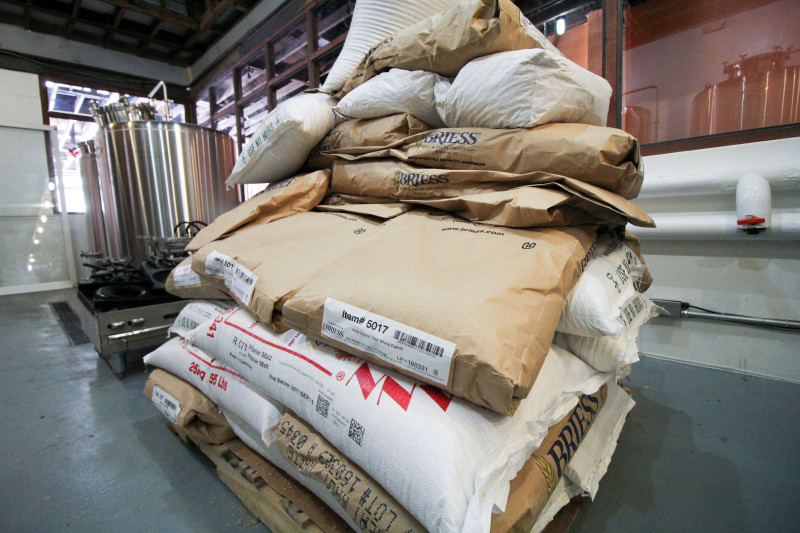 "I approached Larry about opening up a brewery with me, but he'd already retired twice, so he declined," he said. "But he finally came around, and now he's one of the investors and partners."
In total, El Paso Brewing has 5 investors and co owners. Upon opening for business, Guzman projects the staff will be comprised of between 15-20 people, among them a kitchen staff.
"We're going to serve coffee and have a light fare menu," Guzman said.
The idea to serve food and coffee was born out of demand. The brewer, located at 810 Texas Ave, is directly across the street from a couple of government buildings. Guzman said there is a constant stream of inquiries from the workers there asking if they are going to serve food and coffee. Guzman and his partners decided to include some breakfast items to "give the people what they want."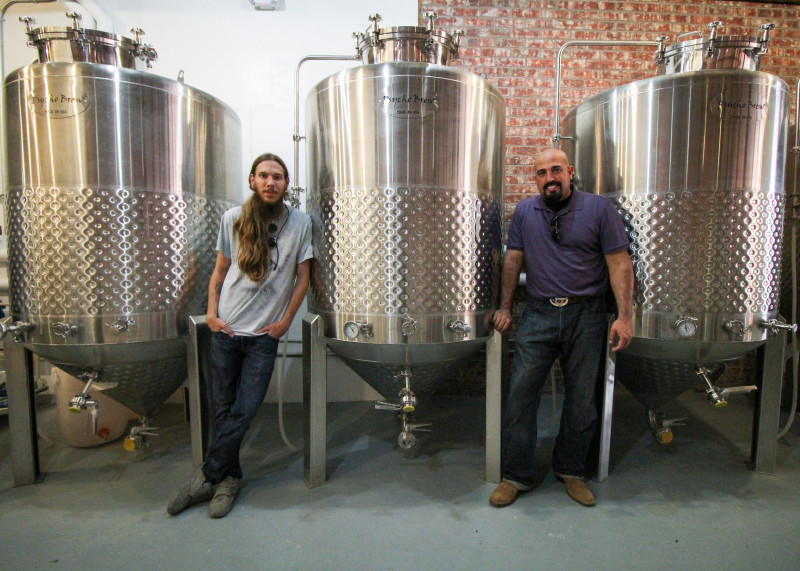 Guzman admits he's come a long way with his brewing prowess, saying the first batch of beer he ever made was terrible, which only encouraged him to get the procedure right. He and brewer Jason Baca have been brewing steady for the better part of a year in an effort to perfect their recipes and system, which currently allows them to brew about 320 gallons of beer at a time. They are planning on installing more equipment to amp up the capacity.
When the brewery opens, they will roll out a few different original beers. The taproom will have 8 taps, which will rotate different brews on a regular basis.
Also in the works are plans to get more locally sourced ingredients, including hops.
"Right now we get our hops from the Northwest, but  we're starting a project to grow decent hops locally," Guzman said. "We already have a small patch with some varieties will grow well here. . .7 so far, once we get into about our third year, we'll talk to farmers to try and get good hop crop."
The physical location of the brewery holds some personal and historical significance. Guzman and partners were captivated with the usage of refurbished storage containers like the ones that make up a big part of the design at the Montecillo development, as well as the Coffee Box downtown. A serendipitous turn of events occurred when Guzman was scouting for potential brewery locations.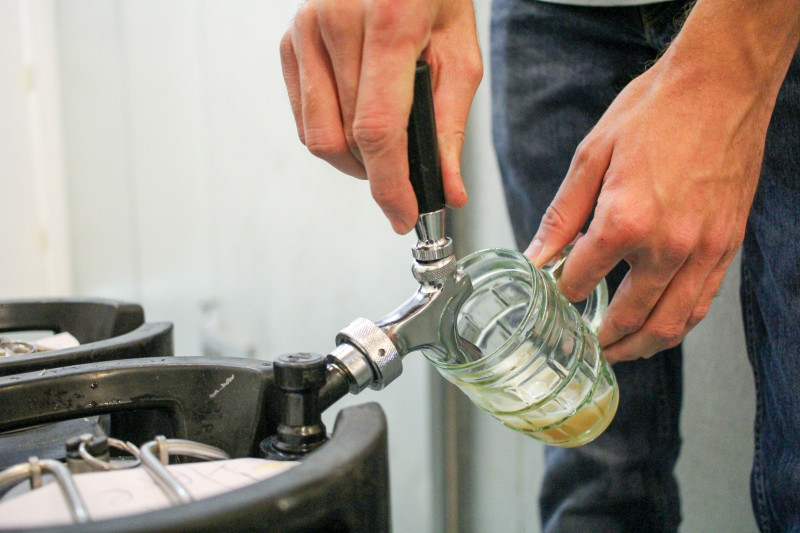 "This space became available and it just so happens to be right next door to Root Architecture," he said. "We liked what they did with all the old containers [at Montecillo], and now they're our architects."
The site is also home to the original El Paso Brewing and Ice Co, which was established by businessman Alfred Courchesne almost 120 years ago. The building was previously a party supply store, and therefore not brewery-ready.
"We started with a blank canvas pretty much," Guzman said. "It's been a challenge because [the building] didn't have the plumbing, gas, electrical we needed."
Aside from structural obstacles, the tasks of recipe perfection, acquiring equipment, and bureaucracy navigation have also been a big part of opening process. Fortunately Guzman had already established relationships and connections at a local level, which helped ease the permit-gathering procedure.
Beer will not be the only fermented beverage offered at El Paso Brewing Co. In a unique twist, the owners have decided to sell Kombucha—an antioxidant-rich, immune boosting beverage.
"One of our owners, Norma Reed, is really into Kombucha," Guzman said. "When we went to Austin, we saw it's really popular there, and we're going to try it here."
Other plans include crowler service. Based on the increasingly popular 32-64 oz glass growler, the crowler is basically an aluminum version of this.  Guzman also wants to incorporate a canning line for distribution purposes.
Be on the lookout for the grand opening of El Paso Brewing Co.!