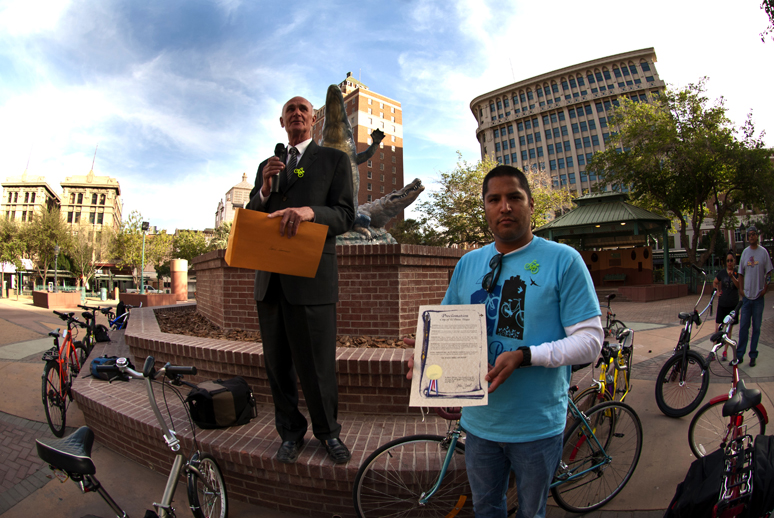 Before 2012, I never really gave bicycling a second thought as an adult.
During my commute to work, I'd often see a bicyclist here or there but nothing that particularly caught my attention. On a personal level, I hadn't even learned how to ride a bicycle until I was 14 years old and even then my learning curve with riding bikes was incredibly sloppy. I remember that at one point, I thought I had mastered the art of balancing on two wheels, so I took my borrowed, crooked old Schwinn cruiser up a steep hill and figured I'd coast down with ease.
Let's just say the bike did make it down the hill – but without me on it.
Suddenly life happens. You get a job, a family, a car. Leisurely activities like bicycling become a ghost of the past and for many just a fond childhood memory. For me, the reinvigorated passion for bicycling as an adult came about through the tragedy of a busted Pontiac G6 engine. I was given a cheap mountain bike for free and luckily for me, I live and work Downtown so commuting was no issue.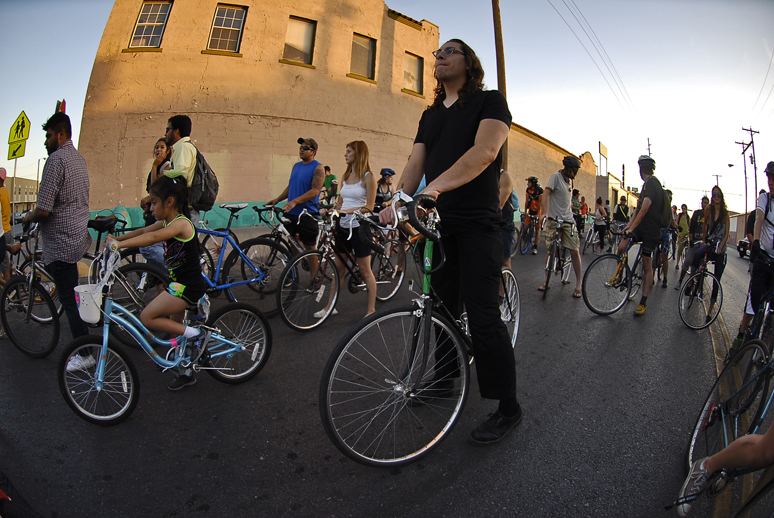 At first, riding my bicycle was a drag. I felt awkward and scared all at once, wearing a dress or a pant suit on a bike while staying vigilant and making sure I didn't get hit by a driver who's late for work and looking down at his phone while texting his boss. Then, I got used to it. I began to enjoy my daily ride and started to admire the architecture of the buildings that I had so often passed before and never truly appreciated. I began to discover that the alleys were my halls to explore and that I was no longer bound to the dreary stop & go of regular traffic. I realized that I was truly free to explore my world, my El Paso, in a way that I hadn't done before. I started falling in love with bicycling.
I met Federico Villalba through a meet up of professional photographers at a trendy art bar called 'The Red Room'. After a few minutes of lively conversation, we discovered that we both had a passion for bike riding and he eventually invited me to a Bike Month planning meeting.
Bike Month in El Paso was established out of coincidence but also spouted from a deep seated need to establish a better bicycling community for El Paso. "There is a bike master plan for El Paso," said Federico, "the problem with the current layout is that it's severely distorted. You might have 1 -2 miles of bike lanes and then it'll just disappear; they don't connect to anything."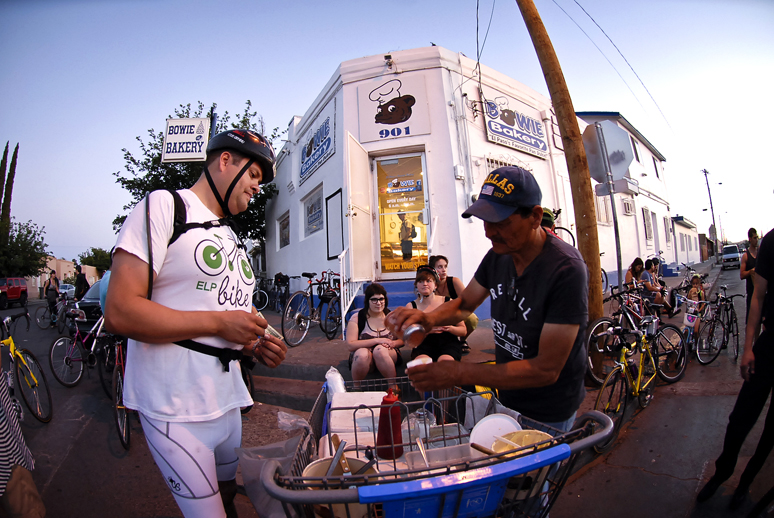 This can be problematic in a Downtown rife with one way streets and redevelopment zones. The City of El Paso has been toying with the idea of implementing a bike share program for several years now, having done the research and fully comprehending the benefits that the City could reap from it. Implementation has been slow but it seems that it is making some progress; the Metropolitan Planning Organization Board recently approved a $2 million dollar budget to establish a solid bike share program in El Paso.
Though the approval of funds for this program is certainly a step in the right direction, the infrastructure is sorely lacking. "You might have 1 -2 miles of bike lanes and then they'll just disappear; they don't connect to anything," Federico laments. I'll have to agree with this one; I've panicked many times when the comfort of my bike lane has suddenly been swept from me and I've got nowhere to go but a sidewalk…if there are any around.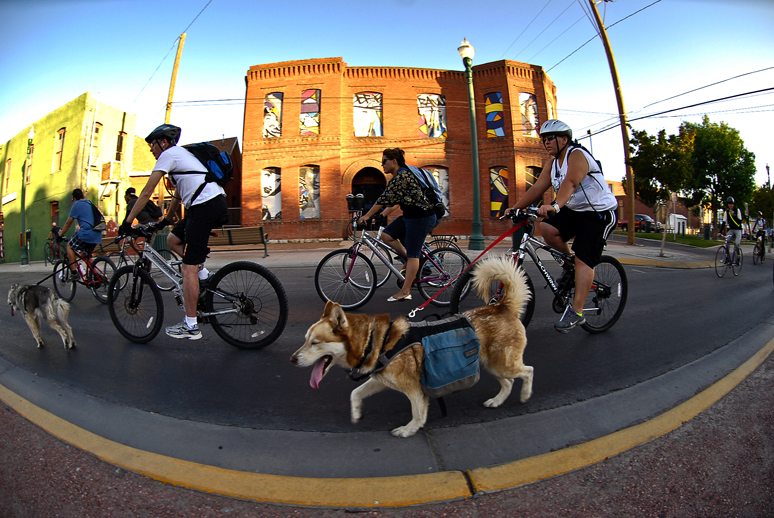 May is National Bike Month and now more than any other time of year, you'll see bicyclists all over town. El Paso is celebrating its second year of Bike Month rides and this year's festivities have gotten a lot of outside support from organizations such as Crazy Cat Cyclery, the City of El Paso, the Museum and Cultural Affairs Department and the El Paso Convention and Visitors Bureau, just to name a few.
If you'd like to start bicycling or get involved in Bike Month events this month, go to http://elpasobikemonth.com. Crazy Cat Cyclery is offering a special on bike rentals this month, so if you're feeling brave and want to give mountain biking a try, check out their website and look for the coupon to get a great deal on a rental bike & equipment. If you want to start cycling as a lifestyle, go to http://bikeleague.org. They're the National organization that implemented Bike Month and you can find a wealth of information there, ranging from proper safety procedures to traffic laws and how to change a tire tube.
Happy cycling!
TEXT: CRYSTI COUTURE
PHOTOS: VICTOR BARAJAS ©2013 http://victorbarajasphotography.com/