The wait is over. Neon Desert Music Festival is scheduled to hit Downtown El Paso over Memorial Day weekend on May 27 – 28. Neon Desert is the Southwest's premier music festival, the roots of which date back to 2009. Over time, local production groups, community organizers and sponsors came together to build up an electrifying music fest in the heart of Chuco Town.
Now in its eighth year, Neon Desert is an internationally-acclaimed music festival bringing talented EDM, hip-hop and indie musicians from near and far to the Sun City stage. It's a unique celebration of music, diversity and the borderland culture.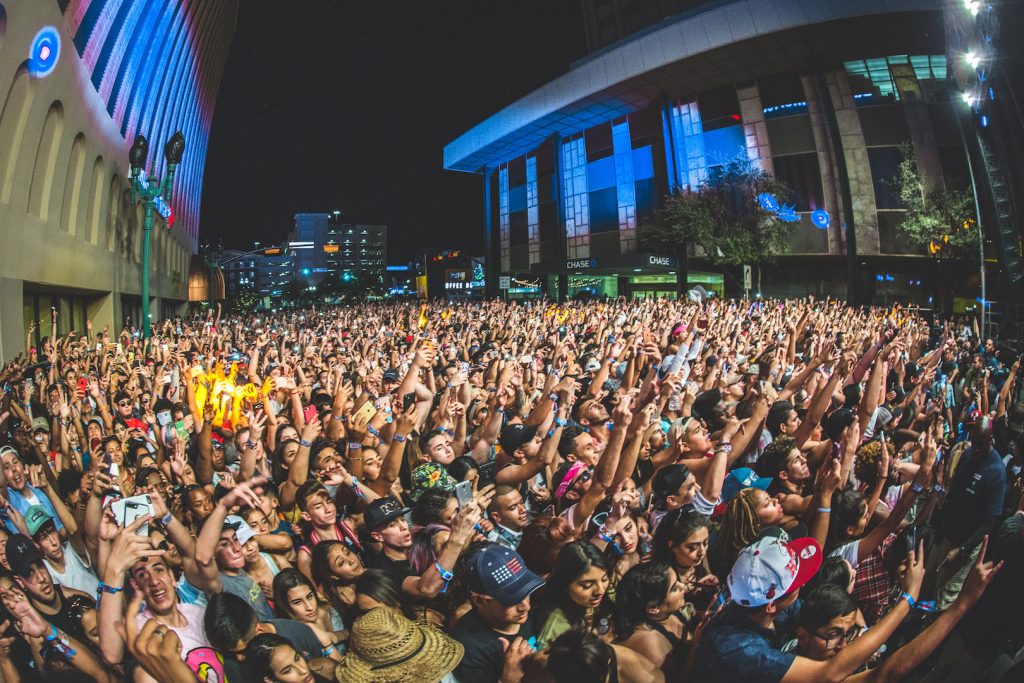 The festival boasts roughly fifty of the biggest and best acts around the world annually, having featured heavyweights like Kaskade, Future and MSTRKRFT in the past. Last year's headliners included EDM sensation Hardwell, indie band Foster the People and rap trio Migos. In a homecoming befitting of the breakout star, El Paso's very own Khalid took the stage as well. Neon Desert outdoes itself every year, so the 2018 lineup is sure to be nothing short of epic.
The official lineup will be announced in the coming weeks, but festival fans can purchase tickets now. Early-bird specials are being offered on all three ticket packages for a limited time: General admission tickets are just $99; J&K VIP tickets are $275, and J&K Platinum VIP tickets start $550. The J&K VIP pass comes with a variety of perks including complementary drinks, exclusive entrance and exit and coveted Neon Desert merch. The J&K Platinum package, which made its debut last year, includes all of the benefits of the VIP package in addition to main stage viewing deck access, a special Platinum VIP section and more. Visit neondesert.com to take advantage of early-bird rates before they're gone.
In addition to the concerts, Neon Desert features several live art installations, pro wrestling, a skate ramp, food vendors and a host of local merchants. Neon Desert Music Festival is more than a star-studded, weekend music event. It's a symbol of El Paso pride that attracts people by the thousands each year. Don't miss out on this chance to experience the best of the borderland.