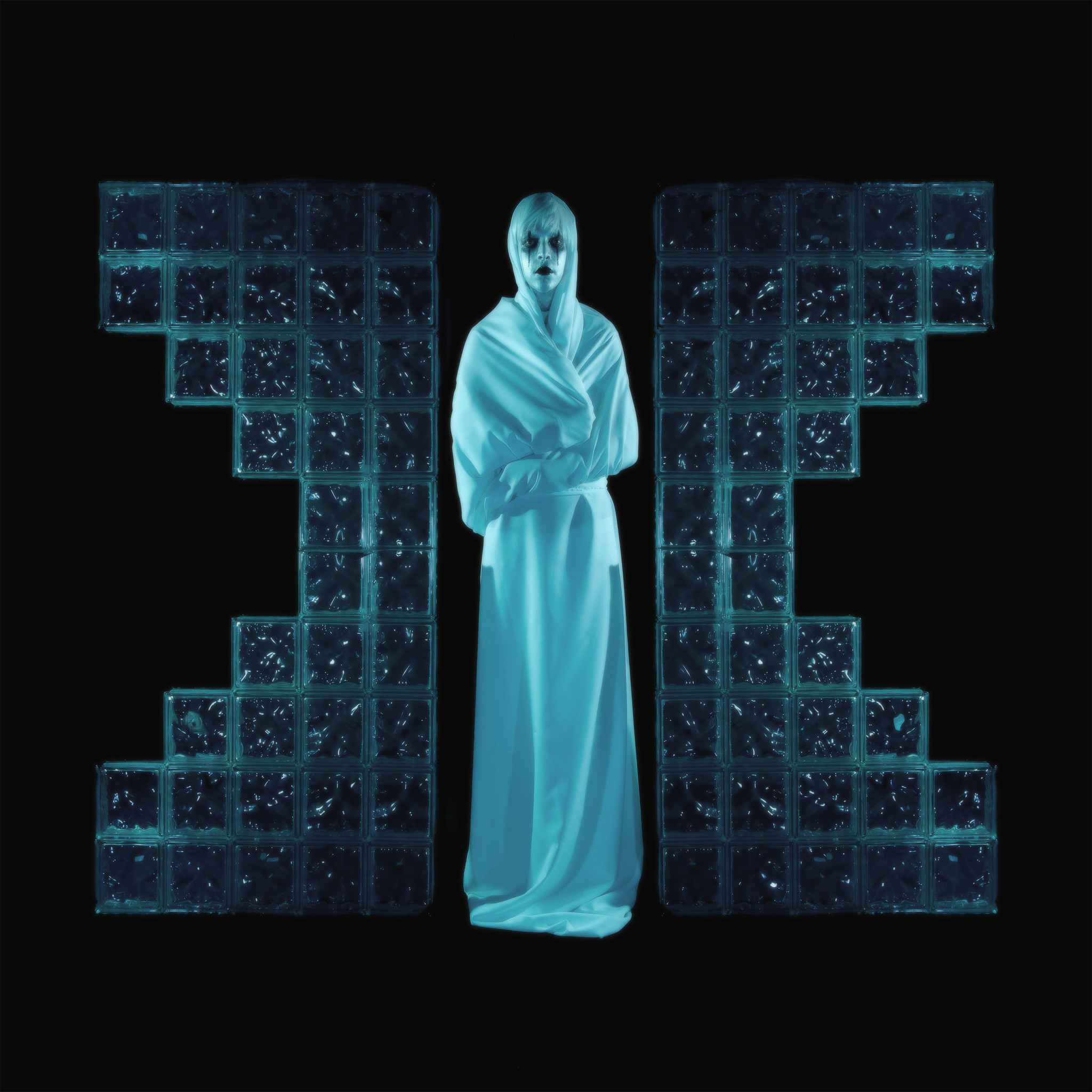 Text: Kimmy Quan | Photo: Drab Majesty
It's 3 o'clock in the morning and we are standing outside of Monarch Bar on a cold windy night in February, the members of Drab Majesty are fresh from the stage and are surrounded by an adoring group of people. Each with their own makeup style and dashing pastel hair, they have a quiet confidence and a particular amount of poise that resonates throughout any room. They made their way to our desert city, as a pit stop on their tour with Cold Cave.
Drab Majesty is a project of  Andrew Clinco, who also is the drummer of Marriages and Black Mare. The band combine heavy synth bass lines, hypnotic melodies and dreamy vocals. The album Careless released in 2015 was greatly received to the point of being completely sold out.  You can consider it a perfect hidden gem the next time you're out vinyl hunting.
We had a chance to chat with Clinco's alter ego, Deb, and another bandmate Mona. We discussed their elaborate costumes, and even UFOs.
Can you tell me a little bit about yourselves?
Deb: I was born in Los Angeles, and so was he. I grew up in a Catholic upbringing, which the aesthetics of the mass heavily influenced the aesthetics of this project. I'm not a member of the church anymore, but it definitely served as a springboard to dive into another kind of ritual and tradition I try to employ in Drab Majesty. Here I am now, I don't know. I've kind of forgotten how I got here, and it's kind of like everything just started right now.
So, what is the inspiration behind Deb? In an article with Dais Records, you mentioned that Deb is essentially a part of the "vessel through which outside ideas flow inward"—could you elaborate?
D: Yeah, I mean, what it is for me is a means to describe the sounds visually and also receive them sonically. A way for me to get away from the person I am—my biological self—and get into a space that is strictly in tune for the purpose of making music that is for everyone, and not by me. It's a way by assuming like an alias or alter-egos, we get away from our egos and I don't consider Deb to be any type of "genderly" thing, and that's the point of that. It's definitely a medium for a live performance to be taken to the next level, and just create a transcendent experience.
I noticed you had a bust of Apollo in between the 2 of you during your performance.  Is there a significance behind it or is it more for aesthetics? 
D: It's absolutely both.  Apollo is god's son and is a god of music. He is very much an overseer of the show.  He keeps the current moving and by his oscillating rotating manner, he acts as a super ego.
What is the concept behind creating a unique look for your band?
D: I think theatrics a lot of times is lost in music that is coming out now. There are very few bands that can really hold my attention just because of what they are doing in their plain clothes. To neglect the visual facet of live performance is to neglect 50% of it. While you're taking in with your ears, you are taking in with your eyes. Honestly, it is a huge piece that is missing from a lot of music.
(The second half of Drab Majesty was able to join us for this part of the interview)
Mona: People are fascinated by aesthetics and by commitment to a performance as some sort of ritual.  So to dawn makeup and garb, and fully engage the audience as a character, as an entity, I think people will respond to it. I think it's part of the appeal of this project. Even before I joined the band, that was an enormous part of the appeal of Deb's music. It was just kind of visionary as opposed to someone strutting around stage pretending to be someone they're not, projecting a form of themselves that is not necessarily true. Why do you have to be locked into your identity and be yourself when you play music? You don't have to be anyone, it is a performance. It is just like theatre, you can do whatever you want and it's just kind of cool to see someone expressing themselves and creating music under a different identity.
Theatre seems to be quite a large influence.  Did you ever perform in the arts?
D: I didn't. I've just been a musician, but he's been in the theatre arts.
M: I did a lot of theatre. I toured as a kid all over Europe.
Was there ever a character you played that you felt in tune with?
M: Not particularly. I did a lot of Commedia dell'arte and I did several plays, and it was something I took very seriously. It's just something that I kind of shed, because I was more interested in music.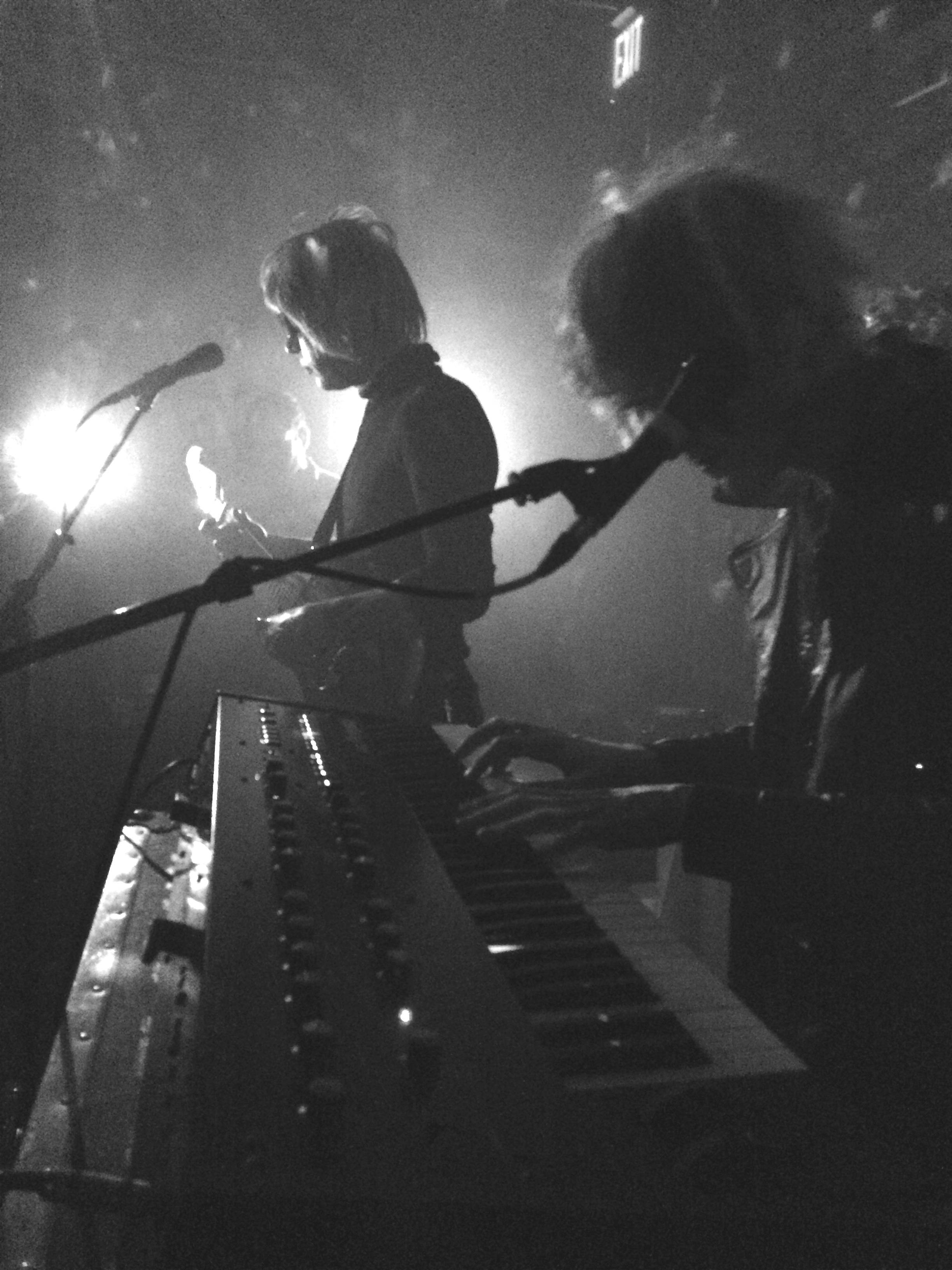 And from other interviews and articles I've read, it seems that you guys are quite interested in UFOs.
D: I mean who isn't. [booming laughter]. Maybe not necessarily the belief in UFOs, but just the fascination with them as a sort of contemporary manifestation of spirituality. The vision people have about life after death, about the meaning of life, the message of human kind, it's all very interesting, these people have found very creative and intuitive ways to interpret that. You know those questions of what are we here for and what are we doing, and it's not that we agree/disagree or believe/disbelieve, we are just interested in interpretation. I think it's just one of the highest forms of creativity. These people fundamentally believe in things that are phenomenal and I feel like that is a beautiful thing.
Are you guys going to stop anywhere nearby, like Roswell or Marfa Lights?
D: No, we don't have the time. I've been to Marfa Lights and didn't see anything except for distant traffic, but I really wanted to.
In the same week of this performance, Drab Majesty would find out that their sophomore album, The Demonstration, would also be completely sold out. They have several tour dates that will take them through the country, on their tour with Cold Cave and later with King Dude on his European tour. For those that were unable to get their hands on either of their albums, fear not, there will be a repressing soon.