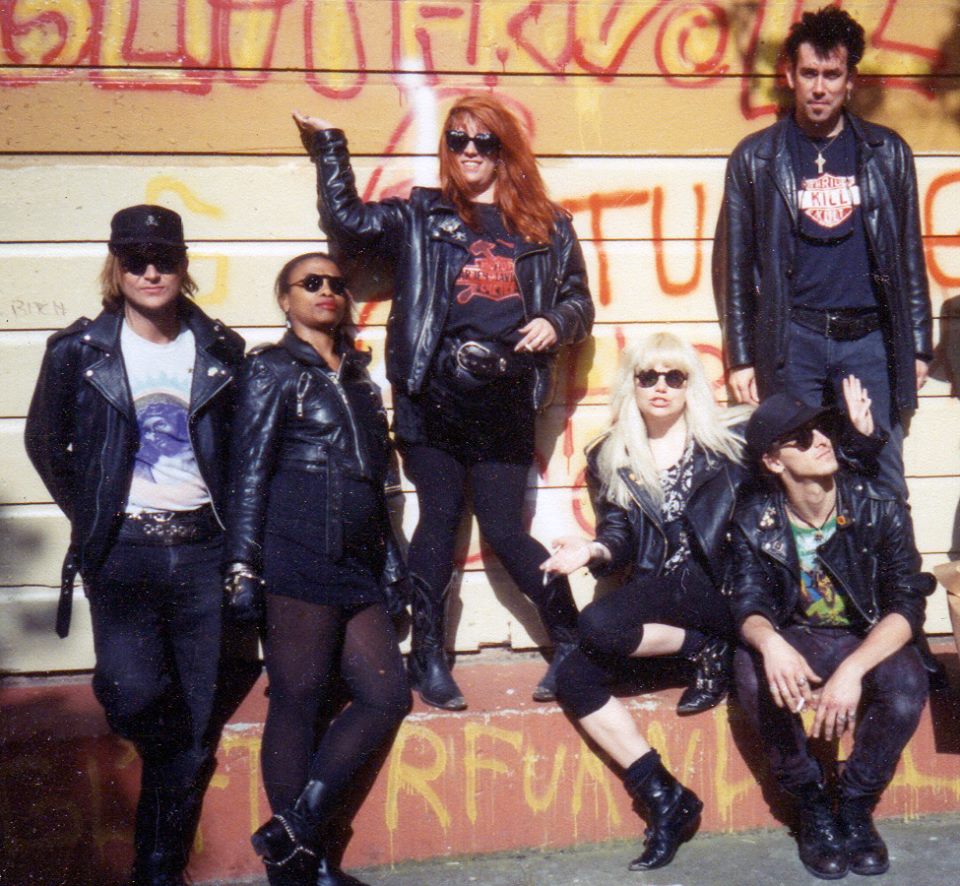 Smut-laced, over-the-top antics, occult imagery—you get that and so much more with electro-industrial shock band My Life With The Thrill Kill Kult (TKK). They will take over Tricky Falls Tuesday, December 8th on their El Paso leg of the Elektrik Messiah tour.
The band emerged from Chicago, and touts punk roots. Originators Groovie Mann and Buzz McCoy, joined forces over 25 years ago to embark on their creative endeavors. The partnership began with the pair's desire to create a campy B-horror flick. However, a lack of experience and equipment forced them to nix that idea. So they took the next logical step: formed a band.
TKK has released more than 10 full length albums and EP's and has toured with acts such as Siouxsie and the Banshees, Marilyn Manson, Lords of Acid and Ministry. They've had a revolving door of contributing artists, including Lydia Lunch, the uber-eclectic poet, singer, songwriter, performer, etc, etc, etc–queen of quirk. You've likely heard their music in movies or TV shows and may have even seen them in flicks like The Crow or Sexy Evil Genius.
Lead vocalist Groovie Mann was gracious enough to grant Fusion an email interview.  In it he talks about the Elektrik Messiah tour, Marilyn Manson and other creative projects he's involved in.
Mann: Hello there from Lost Angeles Land this chilly early morn. I'm kinda like a backwards vampire who awakes when the sun rises or wakes to see the sunrise!

I read in an interview that early on a guy came up to you in a bar and said they needed a singer for a band, and you agreed. Can you expand a bit on that whole scenario?
Yes, I was out in Chicago one weekend and I was approached by some guys who asked me if I wanted to try out as their singer. The band was the DT's (Delirium Tremens) (another punk band used it years later). Anyway that's how I got into this musical web of madness.
You spent some time in the UK right? What was that like?
The UK was the best ever to have the opportunity to escape to, because after  learning to deal with big band egos, and thievery from players I was over "it" in the USA. Bauhaus manager Peter Kent found me a gig after Wax Trax [record label] first brought them to America. I think it put an edge on me and opened the doors to my true creativity. I was working around amazing new artists like Birthday Party/Nick Cave, Peter Murphy/Bauhaus, Colin Newman of Wire, The The/ Matt Johnson, Gene Loves Jezebel, DiF Juz and many others on the rise. So Yes it did affect me. My band was called DROWNING CRAZE, and that was pre-Thrill Kill Kult.
What led to your involvement in the movie Sexy Evil Genius?
The writer of Sexy Evil Genius, Scott Lew, is a huge fan of TKK and had written us into the screenplay. We went to the set to meet everyone… Seth Green, Billy Baldwin, Michelle Trachtenburg.
Who's on this tour with you?
The Elektrik Messiah Show is a pure energy show with Buzz McCoy on Keyz,  Mimi Star on bass, Westin Halvorson on  guitar and I, Groovie Mann on lead vocals. Inside the Elektrik Circle of sequenced lights  are action packed tracks, revisited by Mccoy and Dj Toxic Rainbow, adds a hand on a few remixes.  The show? To me it is a powerful dance blast from past to present.
How's the tour so far?
Tour has been going great. [We've had a] super response from all everywhere so far, and it gives more power to the present shows even now!
I read Marilyn Manson's autobiography, "Long Hard Road Out of Hell." In it he wrote that when he was a music journalist he actually interviewed you guys. Any memory of that?

Stories about Brian [Marilyn] Manson? We met him outside in the sun. He was lovely and pleasant, and a fan.

When we played with him in 98, he was ACE—very  cool, really a great guy no matter what they say. I adore him. He treated me fine. I love that.
Lydia Lunch played with you guys for a time right?

Lydia Lunch was an amazing and inspirational leader. She never ever took shit from anyone!

What other bands or projects are you working on?
Other bands/other projects?  MLWTK KULT?… New works starting 2016. As well as possible Darling Kandie tracks LP. Buzz McCoy has solo work coming out eventually,  as well on Sleazebox. Earlier last year I worked with Big SticK, a famous New York City group from the 80s. Also did a track known as "Synical" here in LA with Brian Haught, David J and Kevin of Bauhaus too. Did some [unreleased as of yet] projects with Blue Eyed Christ leader John D. Norten.
My Life With The Thrill Kill Kult
Tuesday, Dec 8
Tricky Falls, 209 S. El Paso
All ages
Doors-7 p.m., Show-8p.m.
Tickets $20