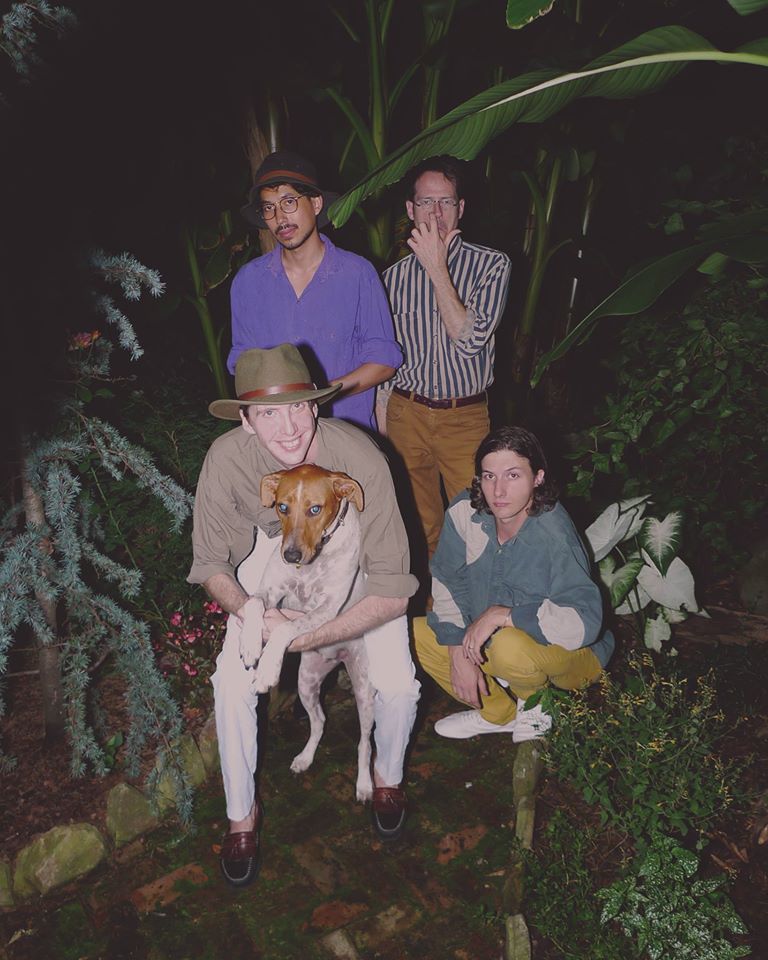 Texto: Rafael A. Revilla Romero | Foto: Deerhunter
When one imagines the life of a band like Deerhunter, you could suppose they would be a band destined to disappear. Whether it be due to the death of one if its members, the abuse and convalescence of its vocalist Bradford Cox, adding all the problems of health, his condition of Marfan syndrome and depressive episodes—coupled with rotating band members and the creation of Cox's solo project Atlas Sound, it would seem that Deerhunter has endeavored to be a part of the cemetery of bands, the same one that has thousands of missing bands year after year.
Despite having everything going against them, Deerhunter has managed to survive. The passage of time has served to improve their musical aspects, delivering albums that are considered pieces of art, varying their sound over time. But above, Deerhunter has cloaked everything that the universe has decided to put against them, touring as if they wanted to tempt fate.
While we wait for their visit April 30th at Lowbrow Palace in El Paso, TX, we can wait patiently listening to gems like albums Microcastle and Monomania. Deerhunter has actually played here several times, once around 2006-2007 at Zeppelin's (where Lowbrow is now) and later at the legendary Black Market. Their latest album, Fading Borders, is an intimate and personal album full of winks to bands that influence Cox—INXS, Tears for Fears, Caetano Veloso and even Pharaoh Sanders, as well as poems by Vicente Huidobro and Pablo Neruda's books (as mentioned on the conceptual map for Fading Borders). This album has a lot of melancholy introspection and at times can sound happy, and it makes us think about the future we never thought of for this band from Georgia, and extensive and lasting musical legacy.
Cuando uno imagina la vida de una banda como Deerhunter podría suponer que sería una banda destinada a desaparecer. Ya sea por el fallecimiento de uno de sus integrantes, el atropello y convalecencia de su vocalista, Bradford Cox, sumándole todos los problemas de salud, su padecimiento de síndrome de Marfan y episodios depresivos; aunado a la rotación de integrantes y la creación del proyecto solista de Cox llamado Atlas Sound, parecería que Deerhunter se ha esforzado por engrosar las filas del cementerio de las bandas, ese mismo que tiene miles de bandas desaparecidas año con año.
Pese a tener todo en contra, Deerhunter ha sabido sobrevivir y no sólo eso, el paso del tiempo ha servido para mejorar aspectos musicales y entregarnos discos que son considerados piezas de arte, en el que han variando sus sonidos con el paso del tiempo, pero sobre todo capoteando todo lo que el universo decide ponerle en contra y saliendo de gira como si quisieran tentar al destino.
Mientras esperamos su visita este 30 de Abril en el Lowbrow Palace de El Paso, TX, sólo nos queda escuchar joyas musicales como Microcastle y Monomania, y por qué no mencionar Fading Borders, su última entrega, un disco íntimo, personal, lleno de guiños hacia bandas que influencian a Cox como lNXS, Tears for Fears, Caetano Veloso y hasta Pharaoh Sanders, incluyendo poemas de Vicente Huidobro y libros de Pablo Neruda (como lo menciona en el mapa conceptual de Fading Borders). Este álbum tiene mucha melancolía e introspección y llega por momentos a ser feliz (cosa extraña en un álbum de Deerhunter), y nos pone a pensar en un futuro que nunca pensamos para esta banda oriunda de Georgia, un legado musical extenso y duradero.