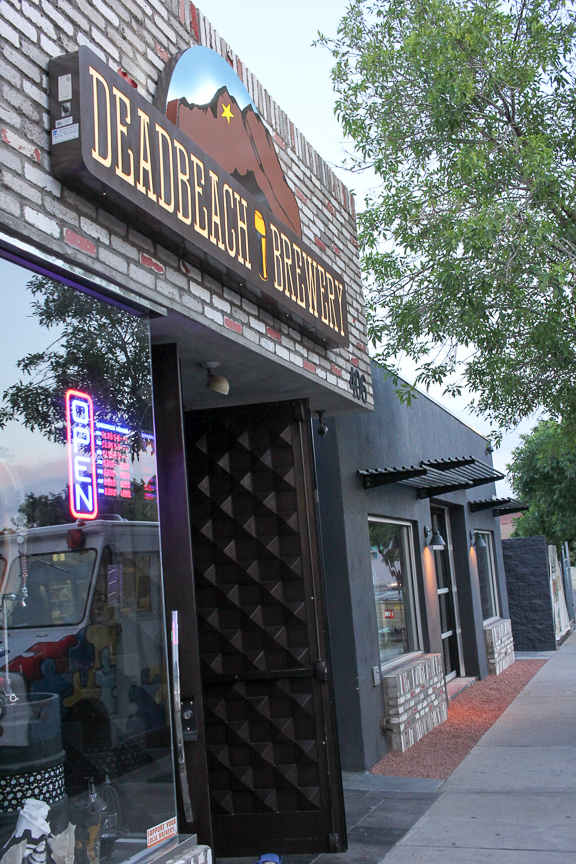 El Paso's love affair with craft beer is mounting and the guys at DeadBeach Brewery have added their delectable creations to the fervor. Co-owners Gabe Montoya, Justin Ordonez and Jason Hunt have opened their doors and bestowed upon beer lovers their unique, passionate approach to the craft. Their combined years of brewing experience is impressive, and matched only by their enthusiasm and love of beer.
The tavern itself is steeped in El Paso's history and  highly reminiscent of the city's industrial, working class roots. The ultra-masculine metal and wood décor, along with steam-punk inspired gears and trappings are complimented by lushly feminine murals, which pay homage to beer's main ingredients and the goddess of fermentation.
Montoya and Ordonez recently took some time on a busy Friday night to enjoy a few beers with me and recount their story.
So, I know you had some hurdles to overcome before opening DeadBeach.
Ordonez: It was rough but we made it; it took us a year and a half to get from point A to opening.
Montoya: The city was extremely helpful, you know, for them not knowing what was going on and us not really knowing what was going on. We were able to learn hand in hand. In our own right, we're pioneers. I was happy to be able to work with the city and most of the time they were there to work with me as well.
What's the gist of DeadBeach?
Montoya: The whole concept of what we're trying to do is make people feel comfortable in an environment that is our environment. We're making beer, for the city, for ourselves, for you, we're making beer that doesn't exist; at the same time we're lucky enough that at the end of the day we get to hang out and just drink beer with each other. It's a community—we want to share friends, share drinks, share ideas and just be a part of each other.
Ordonez: Right now there are 3 breweries here: Sun Brewing in Canutillo, they were the first brewery in El Paso county. So with them, and Ode [Brewing] coming along, and now we're here, and El Paso Brewing's coming out soon—it's a different experience at each one. For us this is more of a quality of life project for the city and for downtown.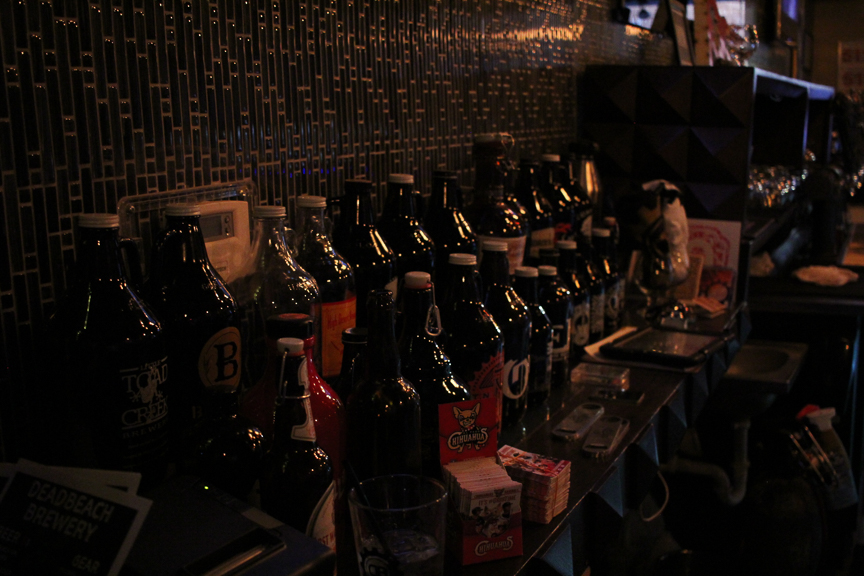 The ingredients—international or domestic?
Montoya: Most of our grains are U.S. grains; we use a company called Rahr & Sons. We do use particular hops from overseas and certain particular grains from overseas. . . because we like to use authentic ingredients. That's how you make that beer—you make that beer from that region with that ingredient. We only use 2  yeasts, which are American yeasts. We are an American brewery, so our stuff is an American IPA, an American Pale Ale, an American Lager.
For us this is more of a quality of life project for the city and for downtown.
What have you brewed recently?
Montoya: I brewed a Hibiscus Raspberry White IPA, that one's called Hop Vine Bling. I also have Honey Badger, its an American Wheat Ale made with local honey. We're kicking off Craft Beer Week and doing something barrel aged for that, not sure what yet.
What are your flagships?
Montoya: We will always have our 4 flagships—the Vaquero Lager, the Dead Beach IPA, Brown Bonnie, and Abuela Stout—and everything else is just because we love beer. So if you love beer, you're absolutely welcome to come down and enjoy what we're doing. We're gonna get weird with it.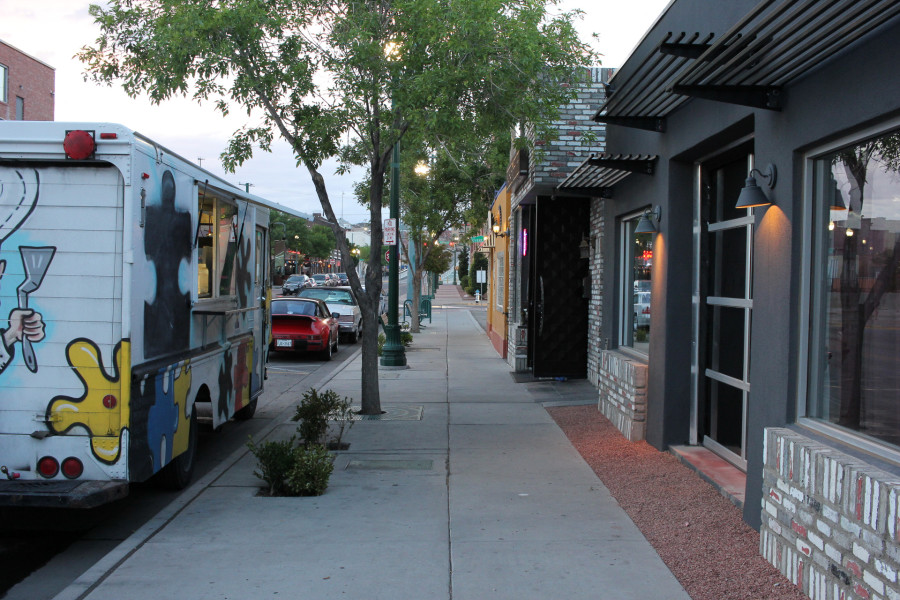 Are you distributing?
Ordonez: We're at Ruli's [International Kitchen], Mesa Street Bar and Grill, Hope and Anchor, and Joe, Vinny & Bronsons [Bohemian Café]. Ruli's, Tin Man and Mesa Street. They are a part of what we want to do—local people doing good stuff.
We make a lot of sacrifices and we are making something that not only does not exist in El Paso, but does not exist anywhere.
You guys going to have any guest brewers?
Ordonez: We have friends at some big breweries who've shown interest in coming down and hanging out. We can sit here and tell you we're going to brew beer with all kinds of people, but if that never happens, then we're just going to look like a bunch of assholes.
Montoya: (Laughs) We don't need any help with that.
What are you aiming for?
Montoya: We take a lot of pride in what we do. We make a lot of sacrifices and we are making something that not only does not exist in El Paso, but does not exist anywhere. We want to be on the same plane of like Austin, or when you think DeadBeach, you're thinking of breweries like Russian River, or Dogfish Head. You're thinking 'This beer's 20 bucks, but do you know what they do to this beer?' We're the chronic of beer.
Ordonez: If there's a goal in mind that Gabe and I have always gravitated toward, it's being the kush. It's being the best at what we do because we're passionate about it.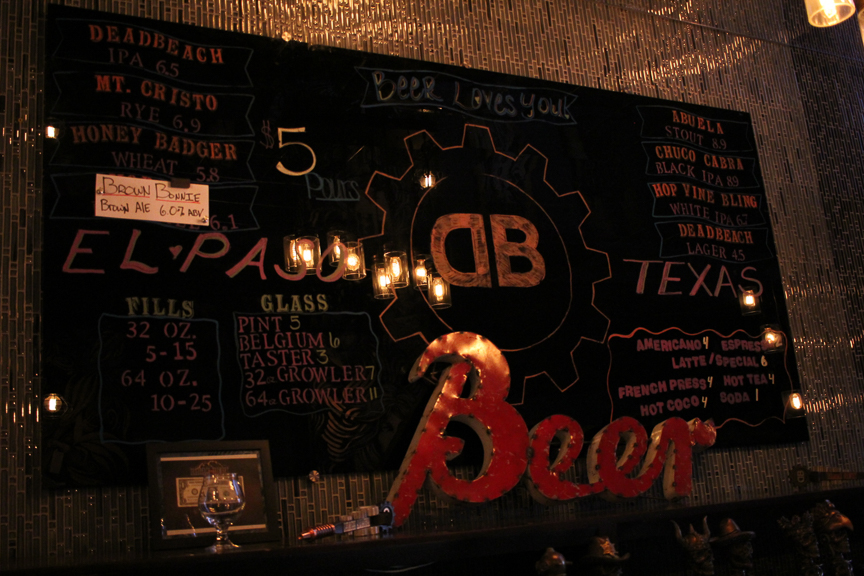 406 S Durango St.
Text: Denise Nelson Prieto | Photo: Alex Durán