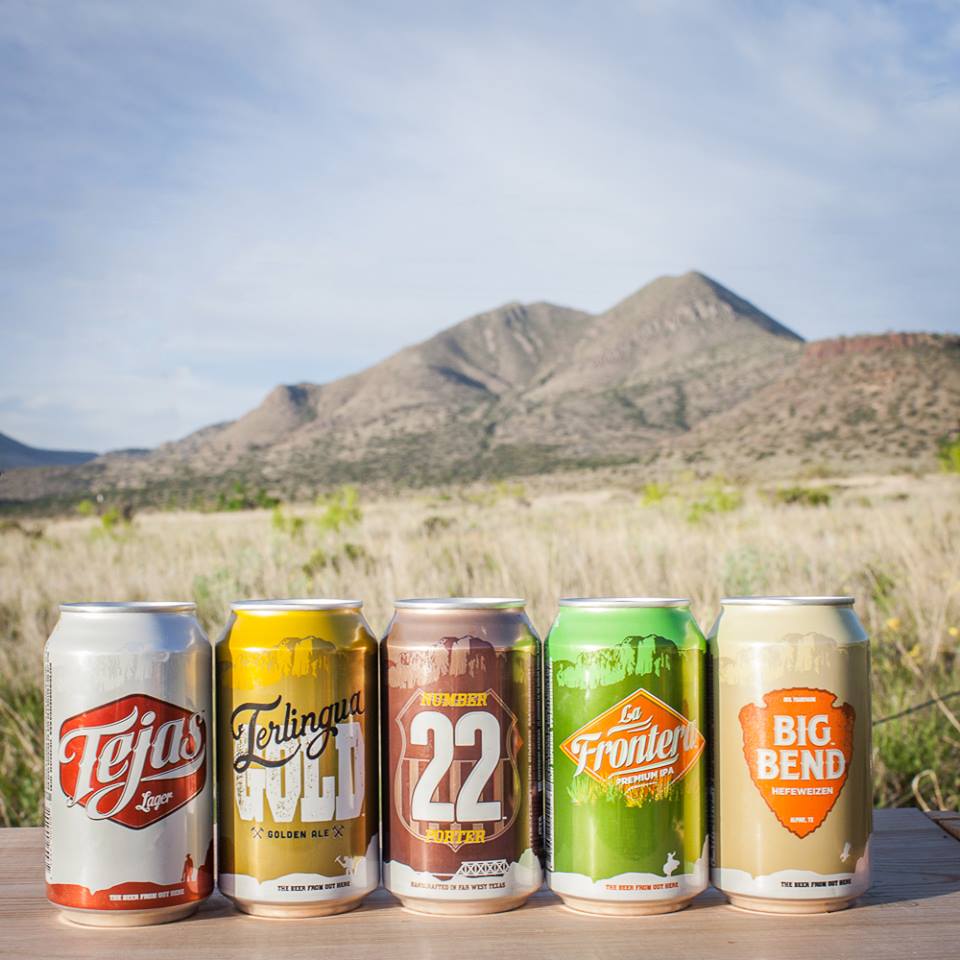 As much as you love El Paso, sometimes you need to travel, take a break from the traffic on I-10 and just get away. Now, there is one more excuse for a weekend road trip: Big Bend Brewing Company in Alpine, Texas has kicked off their monthly Open House series.
Opening their doors to friends and visitors the first Saturday afternoon of each month, they are now a perfect destination to round out your visit to Marfa, Big Bend National Park, Alpine or any of the myriad beautiful far west Texas places that are just a quick day trip from your own front door. Think of it like an extension of your back yard on a spring day—if your back yard was a high desert oasis full of beer and new friends.
There are no hammocks or lemonade—but the beer is cold, the sun is warm and the view is fabulous. The tap room is connected to the brewery where all the hoppy, yeasty magic happens. When the garage door is open, you can drink pints at the picnic tables at the foot of the fermenters and simultaneously look out onto the mountain skyline. Board games lie on tabletops to entice visitors to sit and take a little time to play a game with a friend. BBBC had special postcards made for tap room and visitors are encouraged to drop a note to a faraway friend.  No, not a text, an actual postcard. As the day wears on, the little love notes are collected and mailed at their expense.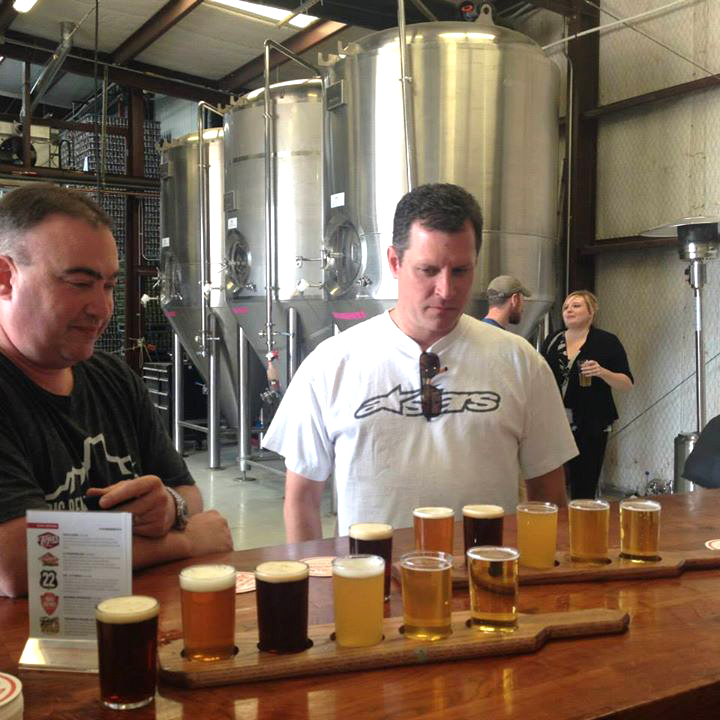 There is a very 'let's see where the day takes us' feel to this event. It is all about enjoying the simple pleasures that sometimes get taken for granted. Spontaneous food offerings have even been known to appear.  During the first Open House, Richard Fallon of the brew crew whipped up a pot of his famous homemade jambalaya on the patio. Old friends and new friends have a way of turning up, and it is not unheard of to see folks ride right up to brewery loading dock on their horses and drink a pint in the saddle. Backyard favorites like bocce ball and corn hole are set up outside for all to play.  Parents, bring those kiddos and their legos, pack a picnic and hit the road.  Load your family, your friends, your dog, your horse and yourself into the car and amaze yourself at how much of a difference a couple hundred miles can make.
Recently given the distinguished title of "Most Remote Brewery in the United States," BBBC exists on the last frontier. Luckily for us it is practically in our backyard. You know how you and your friends are always telling each other that you're going to take a road trip? Well, what are you waiting for? Just a 3 hour drive from downtown El Paso; the back porch is the perfect place to spend a Saturday afternoon drinking "the beer from out here."
The whole Big Bend region  is etched with hidden nooks and crannies full of adventure—so you might as well make a weekend of it.  Hit the park and scale the Chisos, take a slow ride down the River Road and see the mammoth 3 foot blue bonnets that have sprouted up for spring, stop in Marfa and visit the best art bookstore in Texas or just drink beer; we don't judge. Things move a lot slower as you roll around the wide open spaces of far west Texas, and Big Bend Brewing Company's Open House is a perfect excuse to do just that: slow down.
If you go: Big Bend Brewing Company, 3401 W Highway 90, Alpine Texas. (432) 837-3700. First Saturday of each month from 1-6pm. info@bigbendbrewing.com.