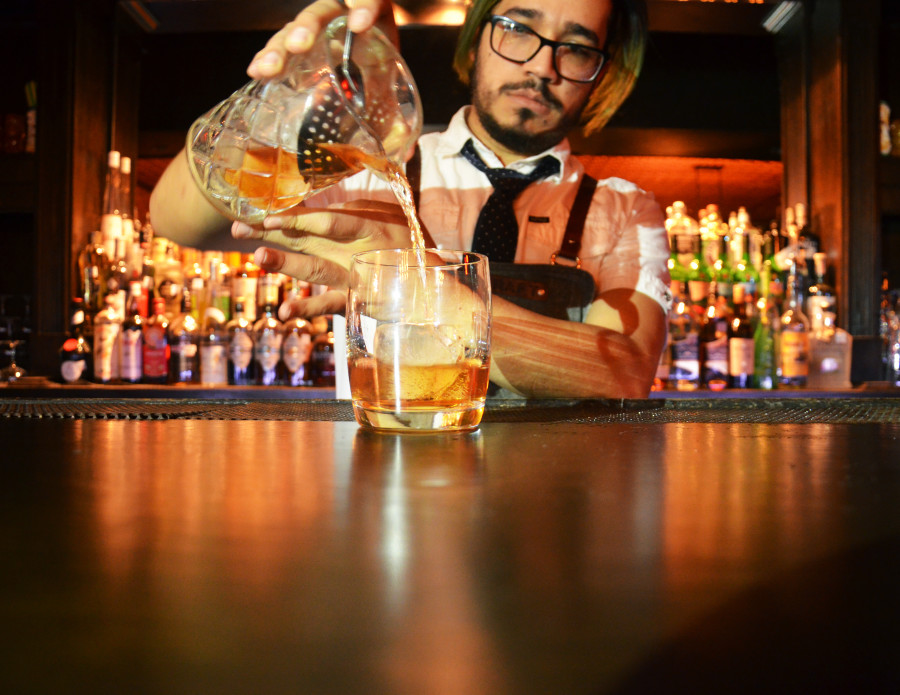 Text: Valeria Contreras | Photos: Bobby Gallagher
Tucked away in a corner on Mesa Street, one unique establishment emulates an old traditional style of bartending, offering  innovative and carefully crafted drinks day and night. From coffee to liquor, each drink is so good—it's hard not to take a minute to simply appreciate its beauty and taste. At TradeCraft, owner Joe Jimenez has inspired a brand new drinking culture in El Paso by challenging his team of bartenders every day to put theory to practice—creating drinks that emphasize the art and science behind them.
"Working here is almost like going to school every day, whether you're a waitress or a barista or a bartender. A lot of our bartenders know a lot, and I try to teach them the history of bartending," Head bartender at TradeCraft Alex Velez said. "There's a reason for everything that we make and there's a story behind it. I try to emphasize the art form and education of bartending."
This deep attention to detail is what makes TradeCraft shine in a sea of bars across El Paso. Because whether you walk in on a Tuesday morning for a Sand Castle Latte and rigorous study session, or you roll in after work for the perfect cocktail—TradeCraft's master bartenders have got you covered.
"I hope people can come to TradeCraft and discover an appreciation for liquor because it's something we take for granted, for liquor  and coffee. A lot of people use the 2 as utensils to get through the day. You know, they have their 5 cups of coffee in the morning and then their drinks at night. But everything has a beauty to it and I hope people can sit down and appreciate the drink a little more versus using it as a social lubricant"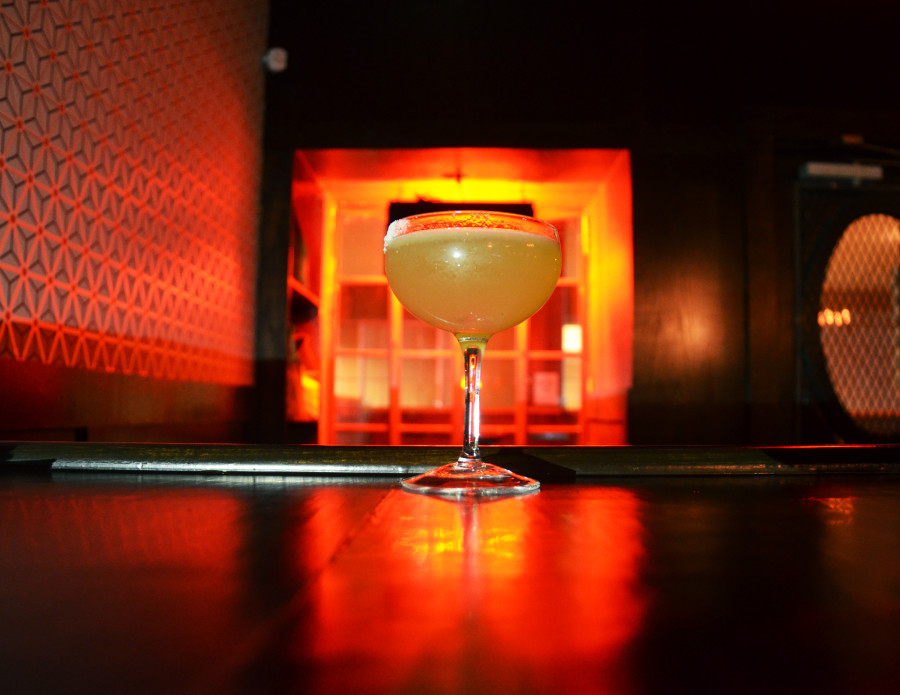 Velez also explained the history behind several drinks, offering his own favorite—the Boulevardier—a drink from New Orleans made with bourbon, campari and vermouth. A nice after-dinner treat, the Boulevardier is a digestif—a cocktail that aids with digestion. The Negroni, a cousin of the Boulevardier is also a favorite, and serves the opposite purpose. A popular apéritif, the Negroni stimulates the appetite, making it the perfect drink on a casual Wednesday, right before going out for dinner.
But the most popular drink at TradeCraft?
"The Old Fashioned is what we are most known for. Notably, because it's $5 during Happy Hour but also because it's really, really good. It's really elegant looking, served in this big, beautiful, double rocks glass with a giant ice cube in it," Velez said.
Velez spoke with passion about cocktails and coffee, but was especially excited to talk about TradeCraft's upcoming celebration, "Bartender's New Year," also known as the night Prohibition ended.
"On December 5, we reenact the night that Prohibition got repealed," Velez said.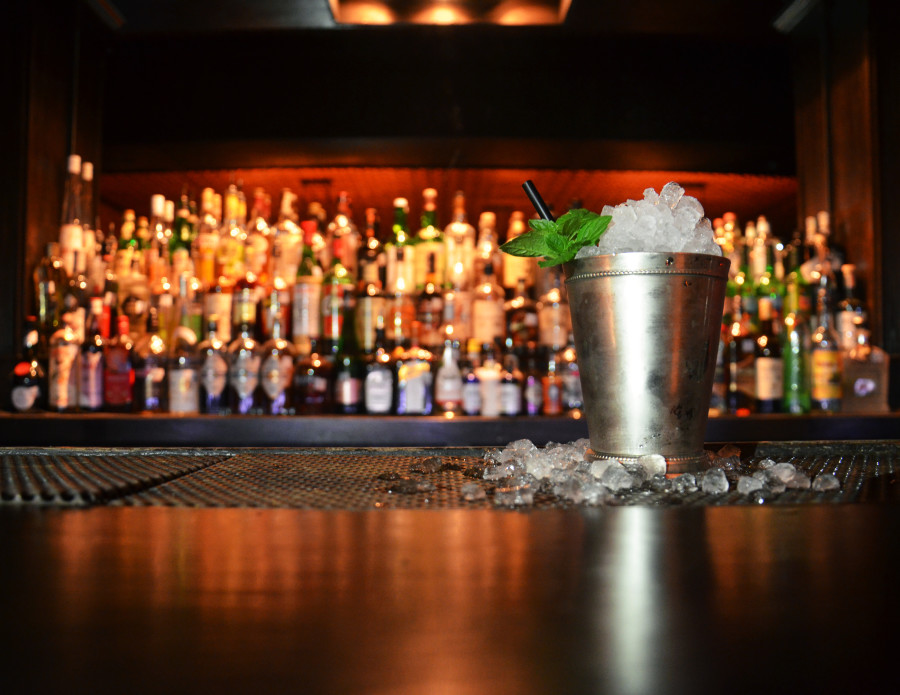 Last year, for TradeCraft's first annual celebration, bartenders brought out a champagne tower, old jazz music and a giant cake shaped like a coffin. Huge candles adorned the top and shot out bright little lights, sparkling like fireworks. Big, bold, icing letters were scrawled in icing, defiantly, across the cake. It read: R.I.P. 18th Amendment.
"You know, that night, December 5, 1933, they actually drank champagne right at midnight. So we went ahead and reenacted all of that," Velez said. "People were dressed up like it was 1933, all the bartenders were dressed up, the servers, and it was really the best night of my life. It's an old tradition that a lot of bars in this style do. It's an important holiday to us and it was absolutely amazing," Velez said.
Overall, the event was a huge success, and this year, TradeCraft is looking forward to bring out the champagne and party, once again, like it's 1933.
The Prohibition celebration will begin the night of December 4, 2016 at TradeCraft with champagne at midnight, to celebrate the December 5 repeal. Jimenez is extremely excited to bring such a special event back for the second year in a row.
"I want people to enjoy themselves. The bar is a conduit to a great drink. It's about having a great drink and exposing [El Pasoans] to what's out there. While we want people to like the space, and that's why we went to great lengths to create this space, it's really just a conduit to enjoy yourself and have a great drink. Whether it's coffee or liquor or beer"
So until December 4th rolls around, you can start planning your outfit and celebrate the end of Prohibition early by experiencing a great drink, in El Paso's hidden gem.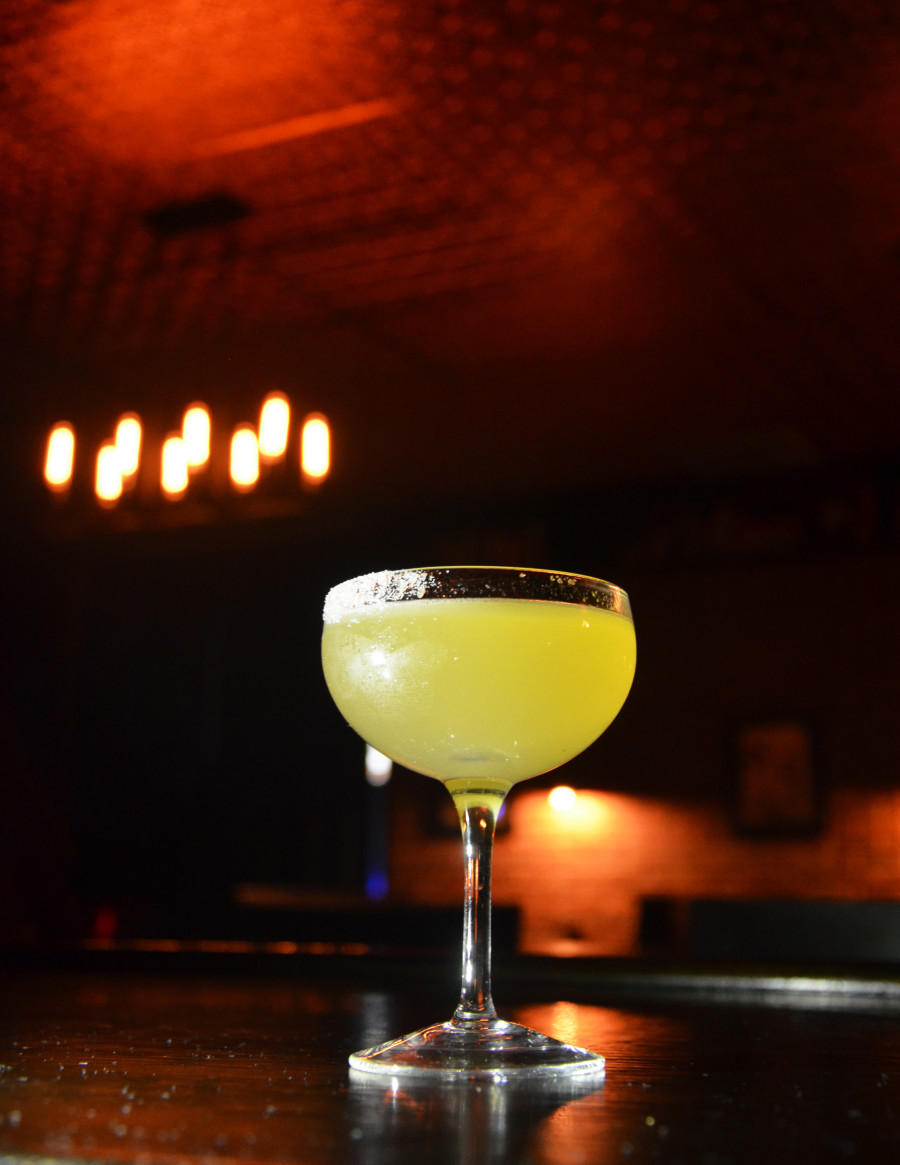 TradeCraft is located at 3737 N Mesa St B.