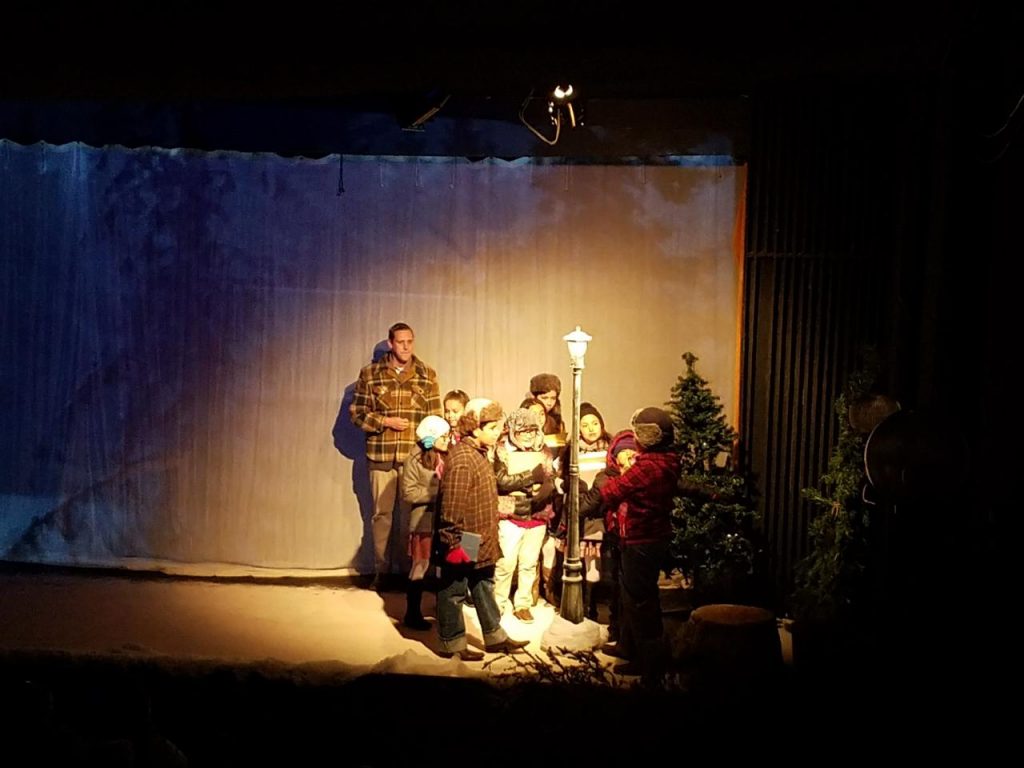 Text: Denise Nelson Prieto
Due to popular demand, the El Paso Playhouse is featuring the classic holiday tale "A Christmas Story" for an additional weekend, December 15—17.
The iconic Christmas play, directed by the Playhouse's own Veronica Frescas, features Ralphie and his collection of quirky characters, all of whom play a pivotal role in Ralphie's hilarious quest to procure his one Christmas wish: a Daisy Red Rider BB Gun.
The story follows his adventurous campaign to not only get the gun, but to evade his bullies, get along with his curmudgeonly father and survive his adoring mother.
We all remember the famous "you'll shoot your eye out" line, which is delivered in continuous crushing blows to Ralphie by all of the adults in his life.  Frescas and company have brought these offbeat, somewhat eccentric characters to life with their brilliant rendition of the play.
Frescas "triple dog dares ya" to come and catch the play on its final weekend.
El Paso Playhouse 2501 Montana Ave.
TICKETS: 
$15 – General admission/$12 seniors (62+)/students & military/group rates available