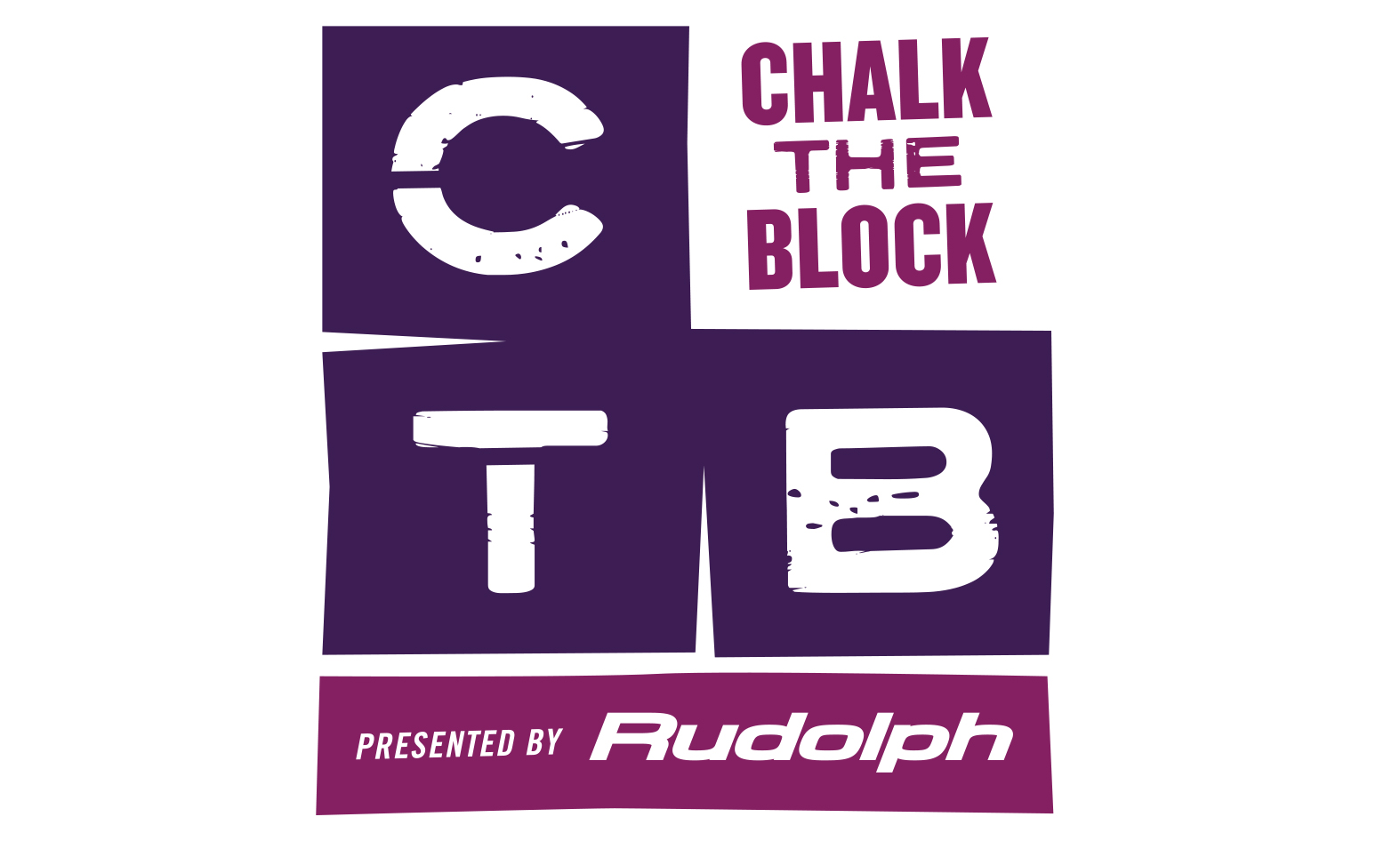 Text: Denise Nelson Prieto | Photos courtesy of MCAD
This year's ninth annual Chalk The Block (CTB) is set to take over downtown's Arts Festival Plaza. Scheduled for October 14—16, the region's largest public art festival will feature unique art installations, performances, and vendors.
Organizers encourage citizens to come out to this one-of-a-kind, interactive and community-centered festival to check out the more than 200 chalk artists, bands, performers, live art, a family- friendly Kids Zone and vendors.
Marina Monsisvais, the event's private sector chairperson, explains the distinct nature of CTB:
"No 2 years are the same, because the art is never the same, the music is never the same, the performances are never the same; we change everything."
She went on to say part of the allure of CTB is to create a wholly experiential, truly in-the-moment encounter.
"Come Monday, it's as if it [CTB] never existed," Monsisvais said. " If you don't come during the weekend, and partake and experience it, then it's gone, which is really the idea."
As a testament to the spirit of uniqueness, the art installations for this year's CTB are brand new. Hong Kong artist Teddy Lo will present his giant fire-breathing creation, "Gon KiRin." The piece is a brilliant display of  creative up-cycling, as it is a deconstructed 60s era Dodge dump truck which has been transformed into a 69 foot long, 22 ½ foot tall dragon.
Chicago artist Matthew Hoffman is bringing his ultra-motivational piece, "Go For It" to help brighten up the festival. "In everything I do, the idea is you can be just walking along in your everyday life, then boom, this message hits you and changes your attitude for the better," Hoffman said. The inflatable text-based piece is approximately 12 feet tall and 35 feet long.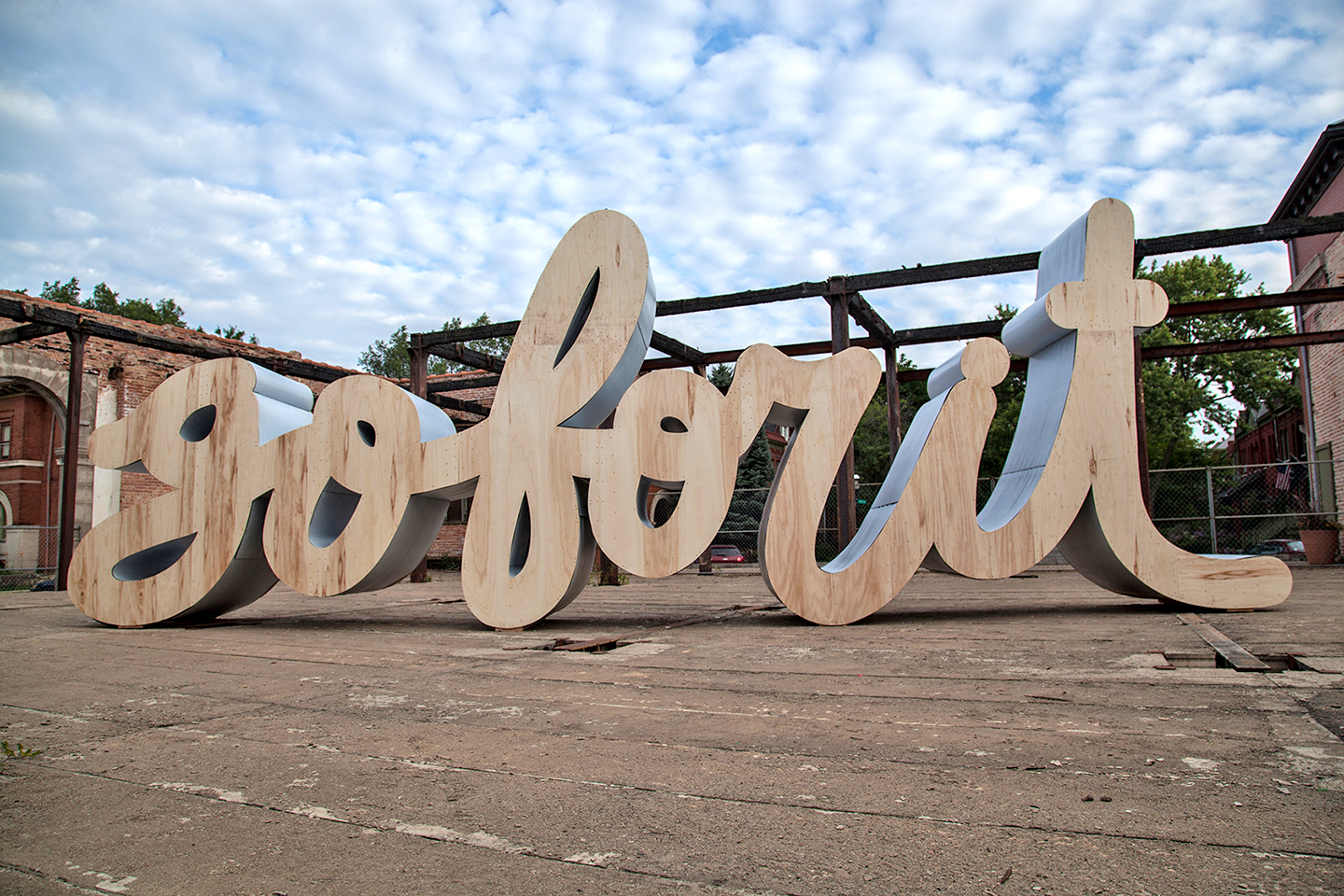 The original "Go For It" is constructed from wood and corrugated plastic. However, in the name of transportability, Hoffman's decided to try his hand at a different format. "It's actually a brand new piece [because] it's an inflatable," he said. "I've never worked with them before; I'm really excited to try it for the first time."
Husband and wife-fronted Agency Architecture will present the "Selfie Wall" at CTB. The creation is a modular wall equipped with different light settings in an effort to create that most sought after of cultural phenomena–the perfect selfie.
A new addition to CTB is title sponsor Rudolph car dealership's promotion, Hometown Heroes.
"Because this [CTB] is a community event, we tried to figure out how to give back and reward someone in the community who has made an impact," said Katherine Woods, Rudolph's Director of Marketing.
The way Hometown Heroes works is a local person is nominated, they share their story on the promotion's Facebook page. A panel comprised of people from the Rudolph family of dealerships chooses the top 10 nominees based on the number of shares and likes each nominee's story gets.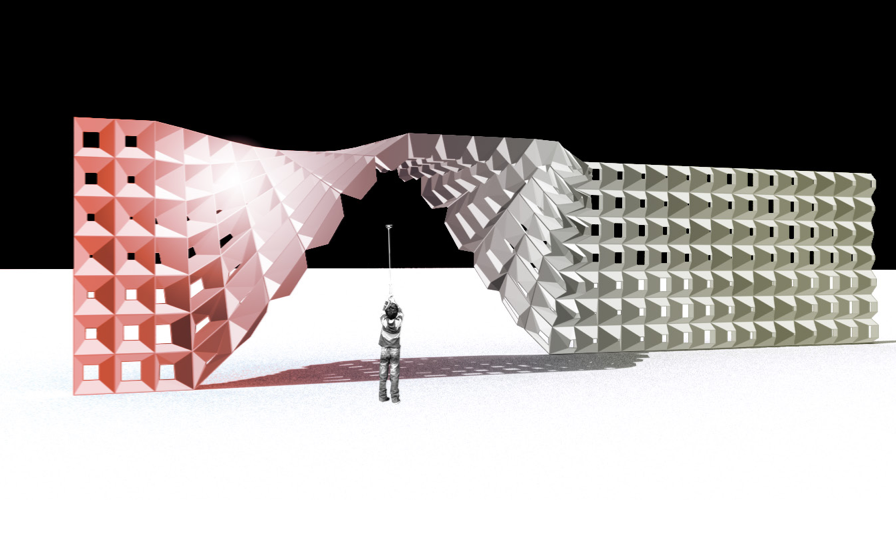 People in the competition include local business leaders, athletes, moms and more.
"We wanted to give people the opportunity to tell their stories and then let the public vote. Once October 1 rolls around, we'll have the 4 finalists based on the content and number of likes they have accumulated over the course of the contest."
On Saturday, October 15th, each finalist will have his/her own booth at which festival goers can vote.  The winner will be announced before the headlining act, Puddles Pity Party. The winner gets their choice of sedan from one of the four Rudolph brands, i.e., Chevrolet, Mazda, Volkswagen and Honda. Each of the 3 runners up will receive a consolation cash prize of $500.
Woods explained how the idea for the contest was hatched:
"The Rudolph family has been a part of this community since 1960 and they've always been really involved in community events . . . so it just made sense. We thought if we're going to give away a car why not make it about that [Hometown Heroes]."
The husband and wife art duo, Los Dos, is also rolling out something new for CTB in the form of the Wall to Wall Mural Project.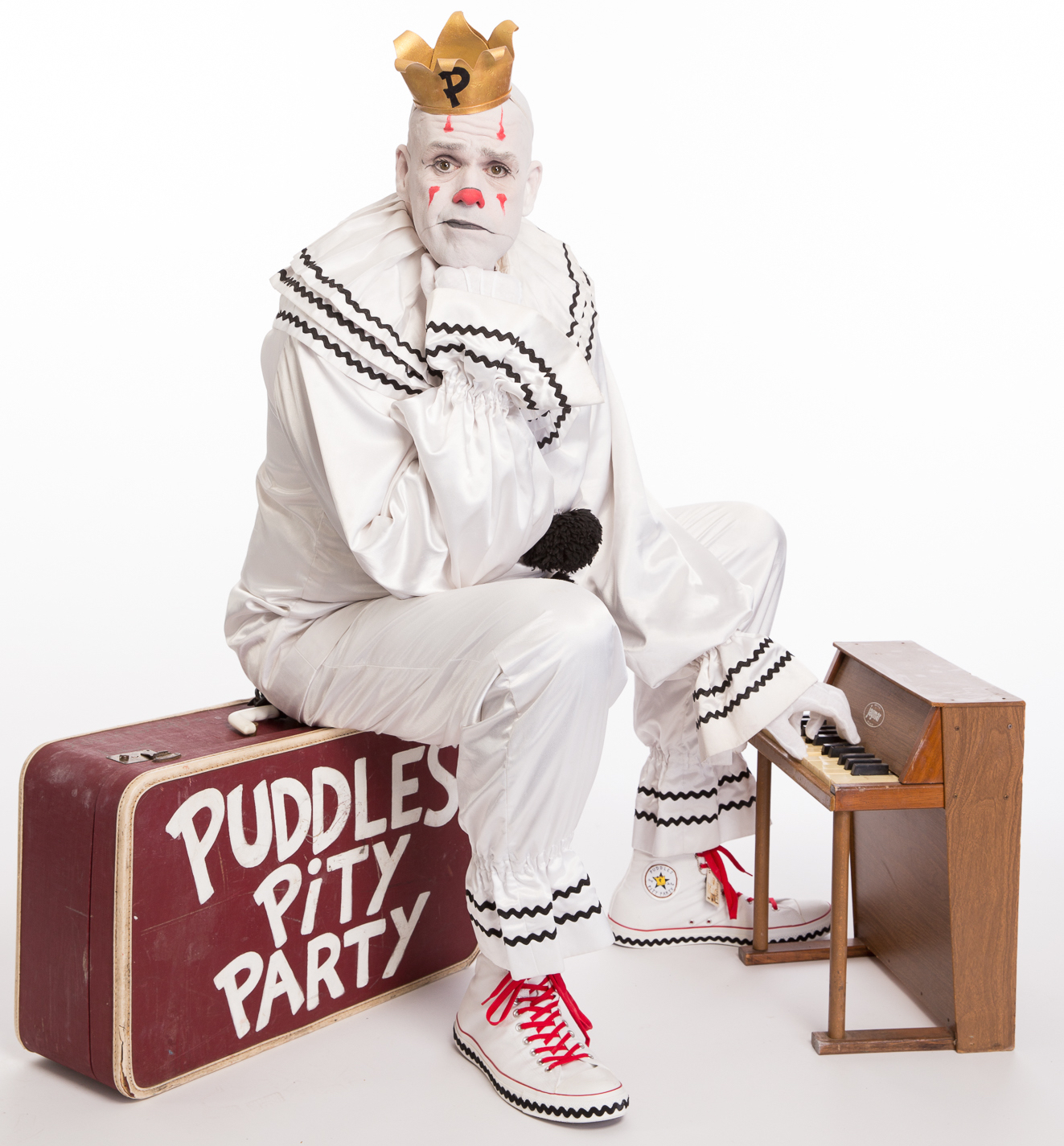 They explained the idea for the endeavor:
"The project will bring regional and local artists together and showcase a variety of painting styles on the walls of 2 iconic buildings: the El Paso Museum of Art and the Convention Center."
Artists include Albuquerque's Nani Chacon, Jellyfish Colectivo from Juárez and local artists Tim Razo, Christin Razo, Jason Lucero and Los Dos.
CTB has come a long way since its debut 9 years ago. According to the Museum and Cultural Affairs Department Public Events Coordinator, Erin Ritter, the first event was comprised of 12 artists, with about 5,000 people in attendance.
"We started small just to see what kind of response we would get from the community," she said. "Now it's huge; last year we had 41,000 come through the event over 3 days."
She added the event reached the $1 million revenue mark last year, proving the festival is a huge economic driver for El Paso. Ritter said she sees CTB as a true community event which fosters a cycle of reciprocity between citizens, artists and performers, in turn creating a huge positive impact on the local economy.
"It's a phenomenal opportunity for someone to really develop their entrepreneurship, and then of course as visitors we all get to take advantage of shopping local, whether it's with the food vendors, or some of the artists and craftsmen."
Performance group, Arizona-based The Carpetbag Brigade, will also showcase its stilt-walking, circus-inspired brand of art.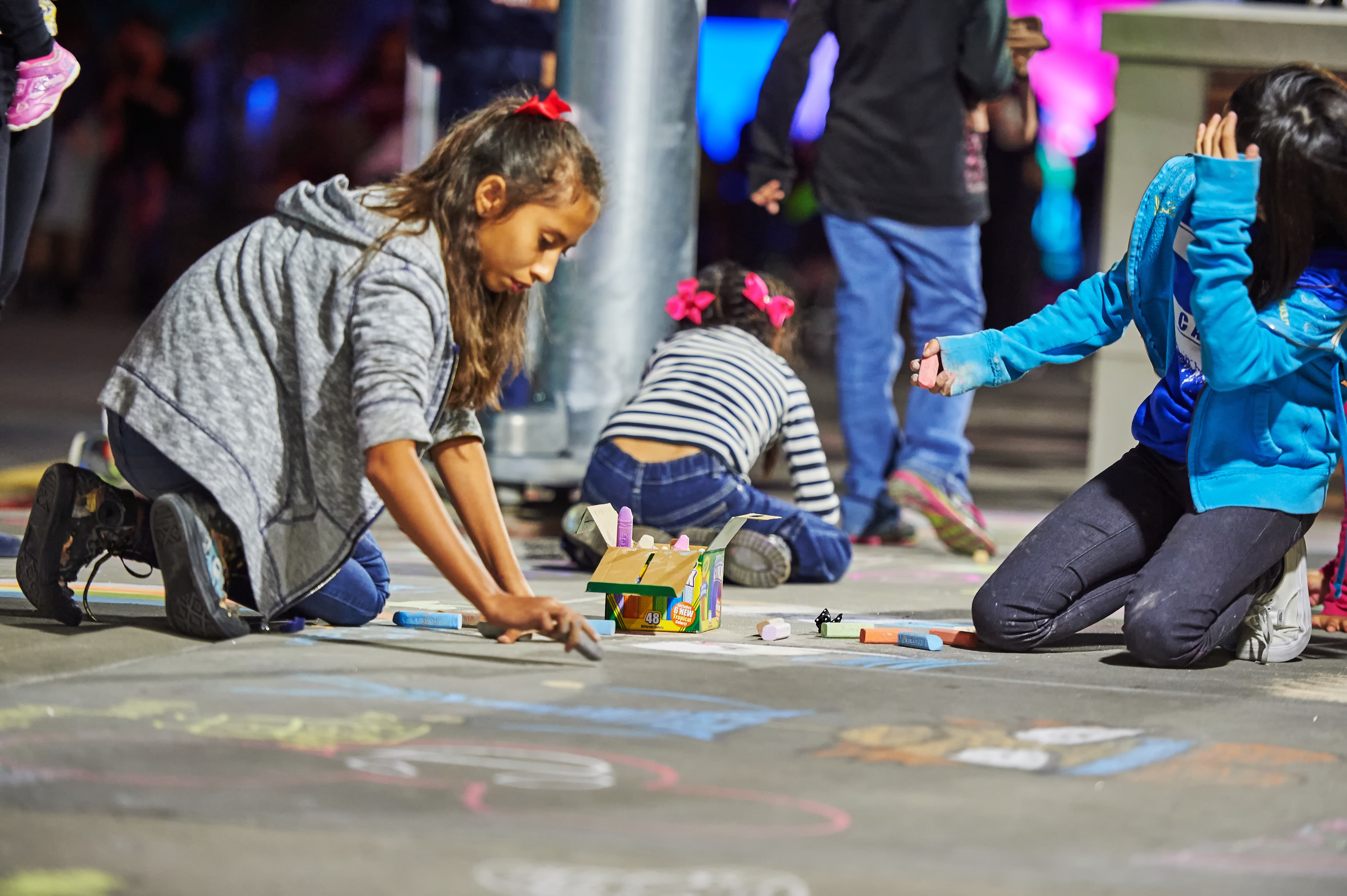 Headliner Puddles Pity Party is a nearly 7 foot tall clown who performs cover songs in his distinct baritone voice. Regional music acts are providing local support.
The event's footprint includes the entire downtown arts district, and encompasses Santa Fe, Oregon, Franklin, Mills and Mesa Streets. A new area will be added this years as attendees will be able to hang out at San Jacinto Plaza.
Chalk The Block Arts Festival
October 14–16
El Paso Downtown Arts District
Free Admission
http://chalktheblock.com/event-details/