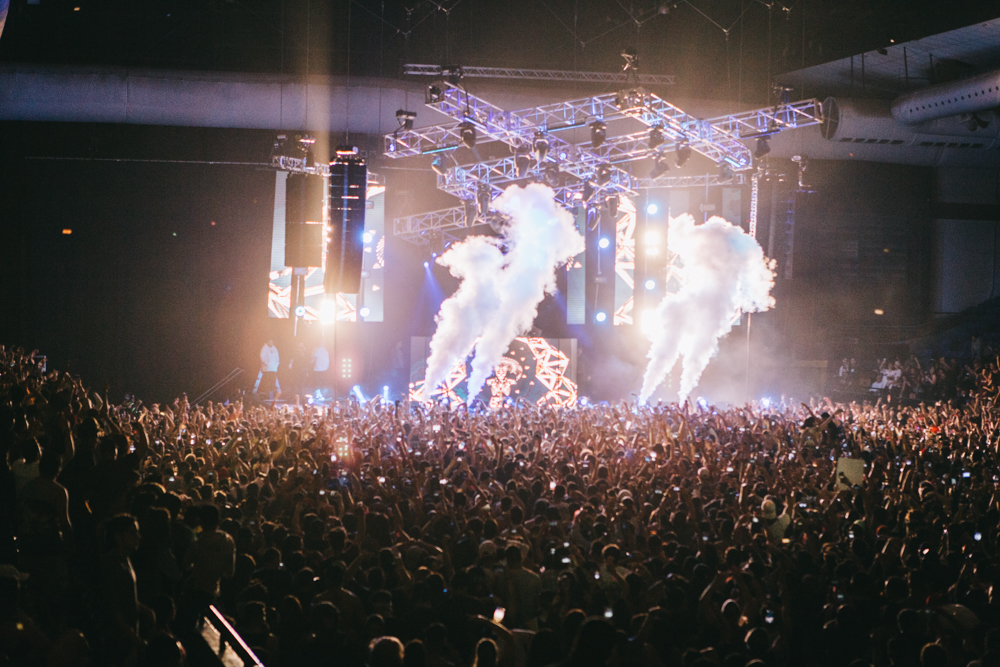 Text & Photos: Josh Luna
Carnage packed the Coliseum on Friday February 3rd when his "Rare" traveling festival rolled into town. He had last performed in the Sun City last spring at Neon Desert where he also brought the house down. To say people were excited for the show would be an understatement. People of all ages enjoyed the show from all areas of the Coliseum.
The opening acts were something else themselves. The list of openers included G.T.A., Boombox Cartel, Super Duper Kyle, Junkie Kid, Skellish and Breaux. Lil Yachty also made a special guest appearance and had the crowd hyped. Carnage was ready to go when his set time came up. Wasting no time he immediately got the crowd going and played a great set. Scoremore Shows has continued to impress with the talent they have been bringing to El Paso so make sure you keep an eye out for them and make it to their next show.