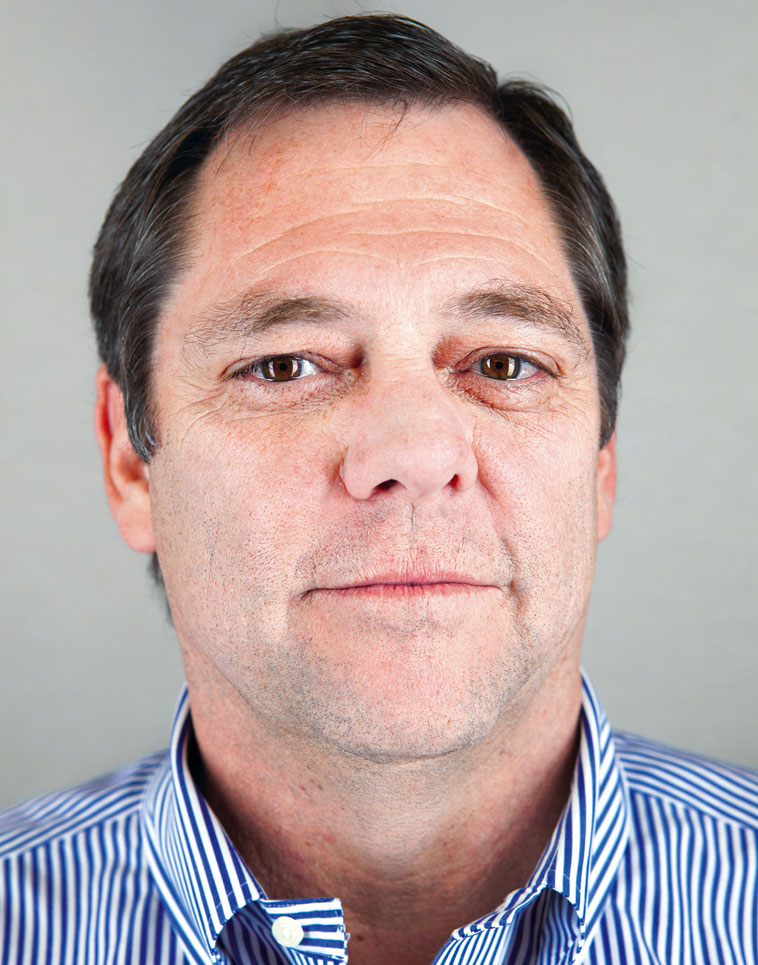 For the better part of this year, The Sun City has been embroiled in a very public battle over whether or not to permit a AAA baseball stadium to be built in Downtown El Paso.
Despite the very vocal opposition, and after six hours of deliberation and discussion, the City Council voted 4-3 in favor of the construction of a minor league baseball stadium in the area where City Hall currently sits.
Key to this decision is the MountainStar Sports Group, of which Western Refining Chairman of the Board Paul Foster and Woody Hunt, CEO of Hunt Companies, have been the most high-profile supporters of the stadium deal.
Now that the stadium has been approved, the MountainStar Sports Group has officially signed the contracts necessary to purchase the Tucson Padres, making the expected opening day in 2014 a closer reality.
Despite the plethora of business meetings and inevitable appearances that Mr. Foster was conducting, he took some time to discuss with us his dedication to El Paso, the renovation of the Plaza Hotel, the Fountains at Farah development and of course, his thoughts on the approval of the baseball stadium deal.

What is your vision for El Paso? What do you see is your personal role here?
My wife, Alejandra, is from Juarez and her family is very prominent in the sense that they're engaged with the Juarez and El Paso communities through their organizations. I don't see myself going anywhere else anytime soon.
The refinery has also done very well. We continue to improve it and grow so it's going to continue to be an asset that El Paso will enjoy for a long time.
What's your idea of a good corporate citizen?
I think that a good corporate citizen is a company that makes a difference in their community other than just the business aspect. Giving money back; supporting different causes. At the end of the day, I think that if the people in your community are happy that you're there, you've been a good corporate citizen.

What initially prompted this entire timeline of bringing a Triple A Baseball stadium to El Paso?
Two and a half years ago we became aware that the Portland Beavers team was for sale. The Beavers were owned by Merritt Paulson at the time and he also owned MLS soccer team: the Portland Timbers. He had it set up so that the baseball team and soccer team were both playing at the same stadium. Then, the MLS changed their standard so that their teams must play in a 'soccer only' stadium. At that point, he had to make a choice to get rid of one or the other. He decided that soccer was a bigger deal in his city and put the Portland Beavers up for sale.
We tried to buy the team then, but the only stadium we had was Cohen stadium. We brought the league in, showed them Cohen and they said 'No way'. They expressed that there was no amount of money that we could spend to bring the stadium up to code. For them, it was in the wrong location and even if we would have tried making it a first-rate stadium, they were still going to turn it down because of the location.
At the same time that we were trying to buy this team, the owner of the Padres was also trying to buy the Beavers and won the bid. He moved the team to Tucson, where the team currently resides, but it's temporary.
People ask, "Why isn't the team successful there? Why haven't they sold enough tickets? Why isn't there more advertising?" And the reason is because everyone knows they are temporary. Nobody wants to buy season tickets and sponsors don't want to sponsor a team that won't even be there for a year. The owner decided to sell the teams after only two years of ownership.
It was our responsibility to buy the team and convince the league that El Paso is a good place for the team, but the City needed to figure out how to pay for the stadium and where to put it. The City then studied all the possible sites, selected the area where City Hall currently sits, and also came up with the method to help pay for it.
Although I personally like baseball and I'm excited about the approval, this two and a half year process almost doesn't have a whole lot to do with baseball to begin with. It's all about quality of life in El Paso and Downtown re-development. We decided that the best first project is a baseball stadium.
We'd also love to have [a] MLS soccer team here, but that's a much bigger undertaking: Instead of a 50 million dollar stadium, it's a 150 million dollar stadium and the team itself would be at least five times more expensive to buy. We've also talked to the MLS league and they're just not ready for El Paso yet. We think that if we achieve success with the baseball team, which I believe we will, we can demonstrate to the MLS that we're ready for them.

Once the baseball stadium and the team are up and running, do you think that the stadium will be used for any other types of events?
It would be used for singular events, there'll be some concerts and, who knows, maybe a tractor pull. I know that there will be 71 home baseball games per year. It will get a lot of use and it will be an asset that community will enjoy year-round.

You've made it clear that some, if not all, of the profits from the baseball stadium will be contributed to charities. Can you elaborate on that?
I don't anticipate that we'll be making a whole lot of money from the baseball stadium, and, if we do, we are going to be contributing it to local charities. Absolutely all of the profits from this stadium will be going to charity for at least the first ten years.
We haven't identified those charities and we aren't ever going to go public with it. One of the questions raised at the City Council meeting was "Well, how do we know that you're going to donate it to charity?" In short, my answer is that you're just going to have to trust us. We have an excellent track record that speaks well of what we do.

What are some of the charities and groups that you currently support?
Between Western Refining, the other companies I'm involved with and personal contributions, United Way, UTEP and Texas Tech are the biggest organizations I contribute to in addition to the Red Cross, Boys and Girls Scouts, and El Pasoans Fighting Hunger, which was formerly the West Texas Food Bank.
There are plenty of charities that we support and there will continue to be more because I am a big believer in giving back. It's because of this community that I've achieved success and I believe that people who have success also have an obligation to give back. We encourage this philosophy with our employees as well.

Recently, there's been plenty of demolition work done on the Plaza Hotel. What are your plans for it?
We actually don't have a plan for the Plaza Hotel right now. We're about to do the pedestrian promenade between the Mills Building and the Plaza Hotel and getting the internal demolition of the Plaza out of the way before going forward with the promenade was important. So far, we've taken out all the ceilings, walls, plumbing and electric work. So right now it's a concrete shell; it still has floors but that's about it.
I don't know if the Plaza is going to be a hotel again, residential or offices or a use building. City Hall moving also has a lot to do with this; there was some discussion that the City may want to move everything to that building. It's an interesting concept but we haven't really done any studying into it.

Are there any other projects are you currently working on?
Other than The Fountains at Farah, there are a few other pieces of property that we will develop. I don't see us doing another project as big as The Fountains simply because I don't have another piece of land that big. We've got some properties on the West Side and as the West Side grows, I think that we're going to be there to build a bunch of retail that will do well.

What advice would you give to someone who is an aspiring entrepreneur?
First of all, you have to do what you enjoy doing. I don't believe that someone can be successful in doing something that they don't enjoy because you're not putting your heart and soul into it. You also have to be smart to make good decisions and you also have to take risks. That's what an entrepreneur does. Particularly early on, a lot of the times you have to put it all on the line.
The most important thing is to follow your passion. Successful people don't do things for the money. They do what they love and achieve the success in doing so. I think that generally you have financial success when you do that.

How do you deal with the criticism that you've received recently?
It doesn't bother me because people have different perspectives. In regards to the baseball stadium, when the lights are on, the people are there and excited, the grass is green and the team is there, most people will forget that they didn't want it to begin with and they'll enjoy it.
Funnily enough, at the council meeting I heard an acronym being used 'C.A.V.E.S' which stands for 'Citizens Against Virtually Everything'. These people are so rabidly against everything and it almost doesn't matter what the topic is, these people are against progress.
I've been asked how I know that the team will be successful and that the people will come. The fact is that I don't know that until it happens. We've studied this same situation in other cities and the effects have been positively transformative. We've also seen the mistakes that other cities have made. Tucson for example: they built a stadium in the middle of nowhere and nobody wants to go. Cohen is similar in that situation. No, it's not in the middle of nowhere but it's not Downtown where businesses and visitors can walk to the stadium and go to restaurants. That's when a trip to a game becomes more than just that: it becomes a full-day event where a family can go shopping, eat at a restaurant and have a good time.
We got a lot of advice from a lot of people before we went into this, from people who had been involved in a hundred other stadium deals like this, and the overwhelming advice from everybody including the people that mattered; the Minor League baseball team, was that this stadium needed to be downtown.
There was a woman in town at the City Council meeting that had only lived here for seven weeks and she said that she had met the people in her everyday life: the mailman, the garbage man, waiters at the restaurant, people at the laundromat and so on. Her husband and she decided to retire here and when she tells these people that she moved here, people kind of look at her in disbelief and ask her why she moved to El Paso. She said that she hasn't had anyone truly welcome her and it made her realize that this town needs an attitude adjustment and more positive energy. It was really eye opening to have such an unexpected speaker leave such an impactful message.
El Paso Triple A Baseball Support Group: loveelpasotriplea.com
The Fountains at Farah: www.shopfountainsatfarah.com
Western Refining: www.wnr.com
TEXT: CRYSTI COUTURE @CrystiCouture
PHOTO: PETER SVARZBEIN (C) 2012 www.mongovision.com