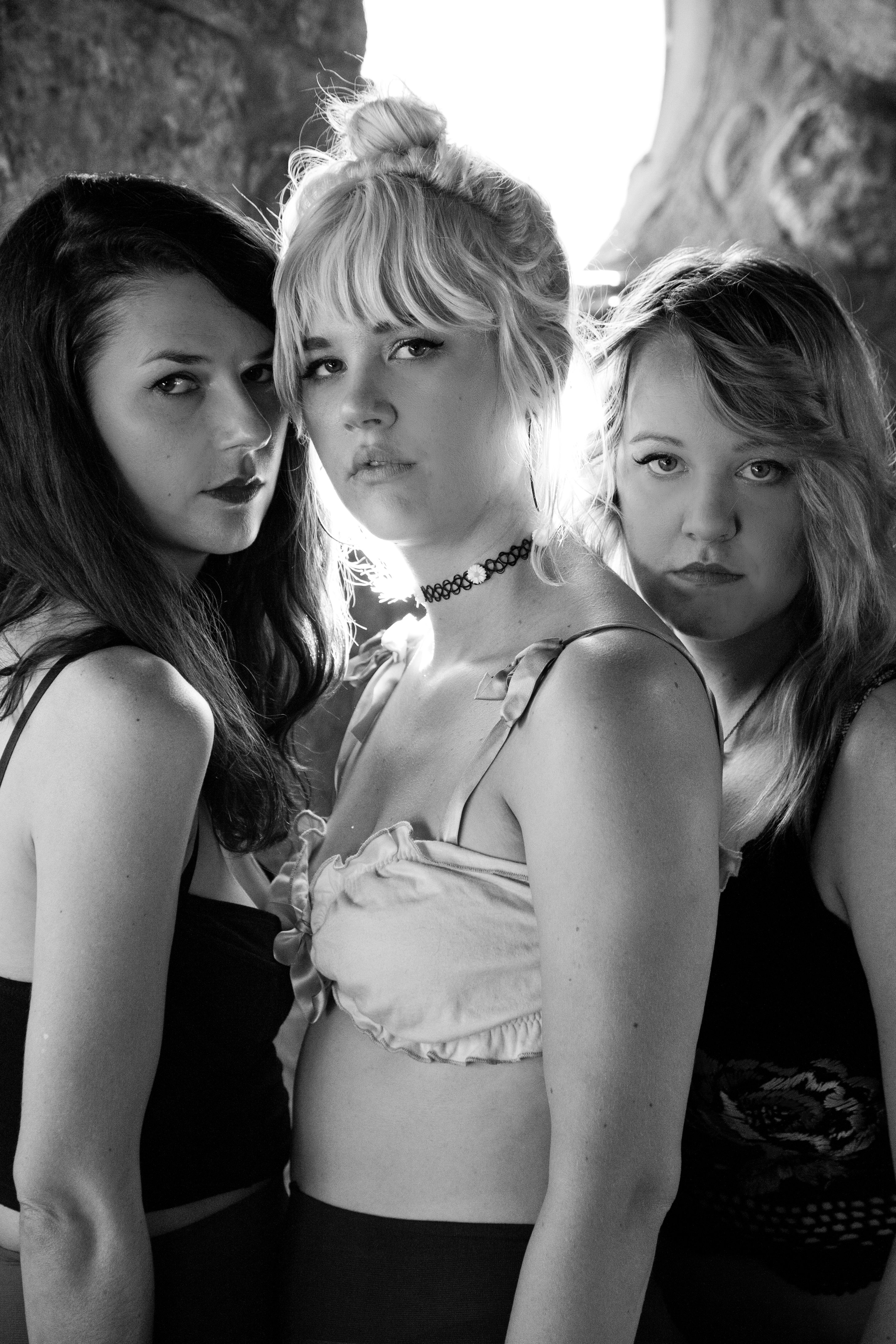 Text: Kimmy Quan
Steps for bleaching hair:
Buy necessary products (bleach, gloves, etc.)
Mix and apply bleach
Set timer, so your hair doesn't fall out
Jam to the pop punk/garage melodies of Bleached
These sounds are served by the Clavin sisters, Jennifer and Jessica, along with Micayla Grace and Nick Pillot. The band was formed by the Clavins after the dissolution of their previous band, Mika Miko. Their first album Ride Your Heart, released in 2013 received mixed reviews from critics. From the opening riffs of guitar and booming percussion, listeners get an instant feel for the head-banging punk sounds that are reminiscent of trying to stay as long as possible at a house party before curfew hit. Three years later with the addition of Micayla Grace, Bleached released their sophomore album, Welcome the Worms.
Through the clear and booming vocals, listeners are introduced to the biting lyrics that are brought by sessions in the Joshua Tree area. As a whole, the album is darker through the honesty in the lyrics as it discusses destructive and tumultuous relationships while also focusing on the struggle with losing yourself, the song that comes immediately to mind is "Desolate Town." In no way is this really a "breakup album"—it's so much more. It contains the honesty in struggling with losing yourself in people, but also having the grit to grow and move in a new direction. With this in mind, the band also takes on the subject of misogyny in a male-dominated industry with their new single "Can You Deal?" They bring to discussion the issue of being reduced to their gender and sexuality as opposed to focusing on the music.
Shortly after this release, they produced a zine that highlights the fact that gender in no way correlates to ability. Included alongside them are contributors such as Hayley Williams of Paramore, Shannon Funchess of Light Asylum, and Kate Nash to name a few. The zine completely sold out and all proceeds went to Planned Parenthood.
Hearing them perform live is not to be missed. You can head bang to these songs and more as they take the stage at Tricky Falls on September 21st as they tour with Against Me! and The Dirty Nil.
Welcome the Worms, Bleached's 10-song sophomore LP, was born out of triple the amount of demos. Sometimes Jennifer Clavin, Jessie Clavin, and Micayla Grace spent time writing at a remote house in Joshua Tree away from the seemingly destructive city; other times, Jen and Jessie worked alone, just like when they were teenaged punk brats playing in their parent's San Fernando Valley garage and imitating their heroes The Slits, Black Flag, and Minor Threat.
The band drew inspiration from the iconic hits of everyone from Fleetwood Mac to Heart to Roy Ayers, challenged their usual songwriting process, and remained true to the band's origin of cheeky, California-punk. Although a typical theme of ruined romance floats through the album, the real power is in Jen figuring out herself through unflinchingly honest lyricism. In the end, Welcome the Worms became a smarter, heavier, and emotionally deeper Bleached.
Can You Deal?, the band's EP from this past March, expands upon the fervent rock 'n' roll on Welcome the Worms, pushing the band's sound further into explosive territory – it's a fully-formed, confident tour-de-force demanding to know, "Can you deal with women playing rock and roll yet?"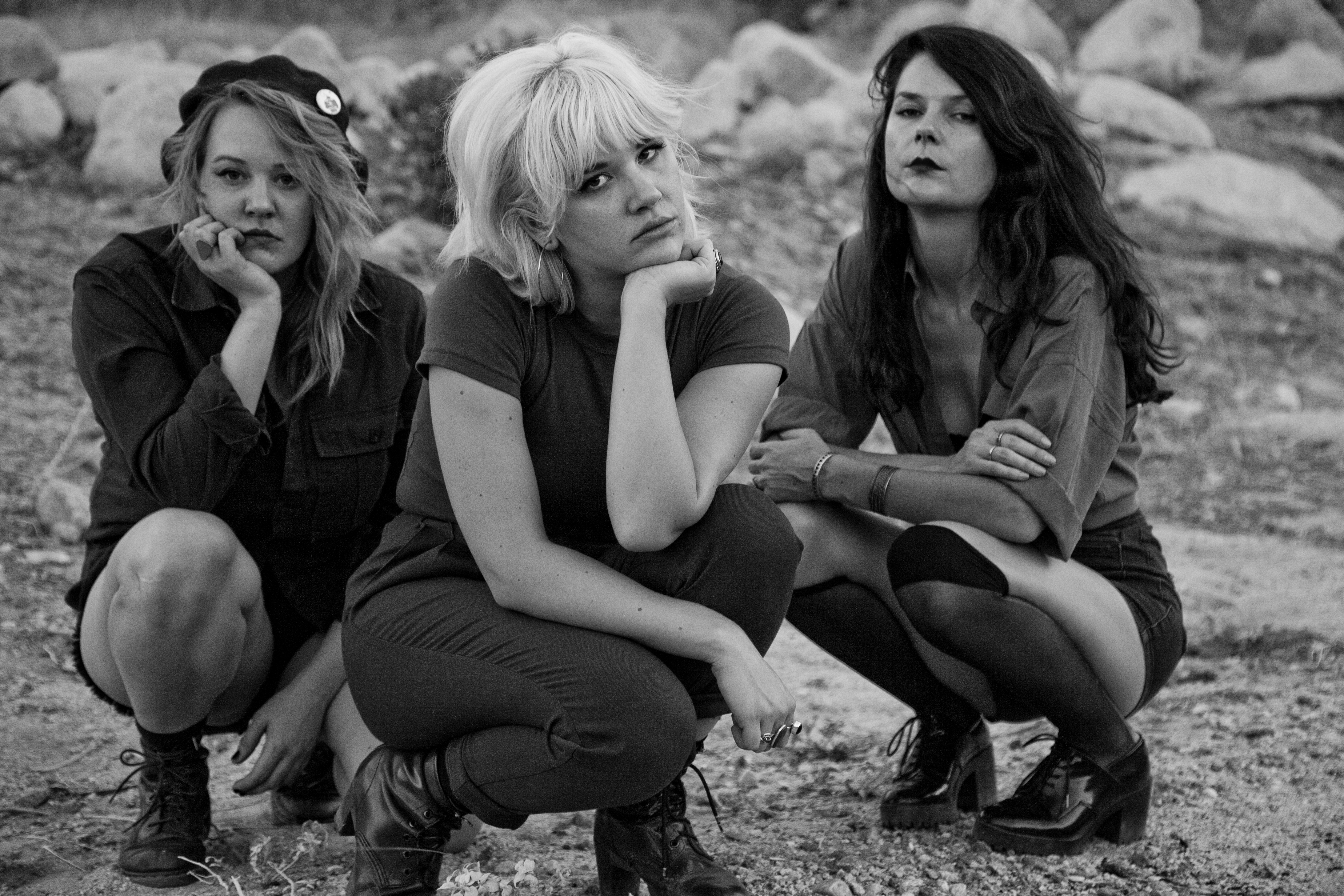 "What's immediately striking about the album is its simplicity—its melodies are stark, clean, and in direct contrast to the lo-fi, purposefully muddled sound that has defined Bleached and bands like them up until this point… The overall feel evokes Suzi Quatro or Joan Jett — women who slashed their way through a traditionally male genre using sexism's own weapons against it." – Pitchfork
"…listening to Welcome The Worms straight through provides a particular type of endorphin rush: the kind that comes from the realization that, no matter how terrible things may seem at any given moment, they will bloom on the other side — and that you are the one who will make it so." – NPR