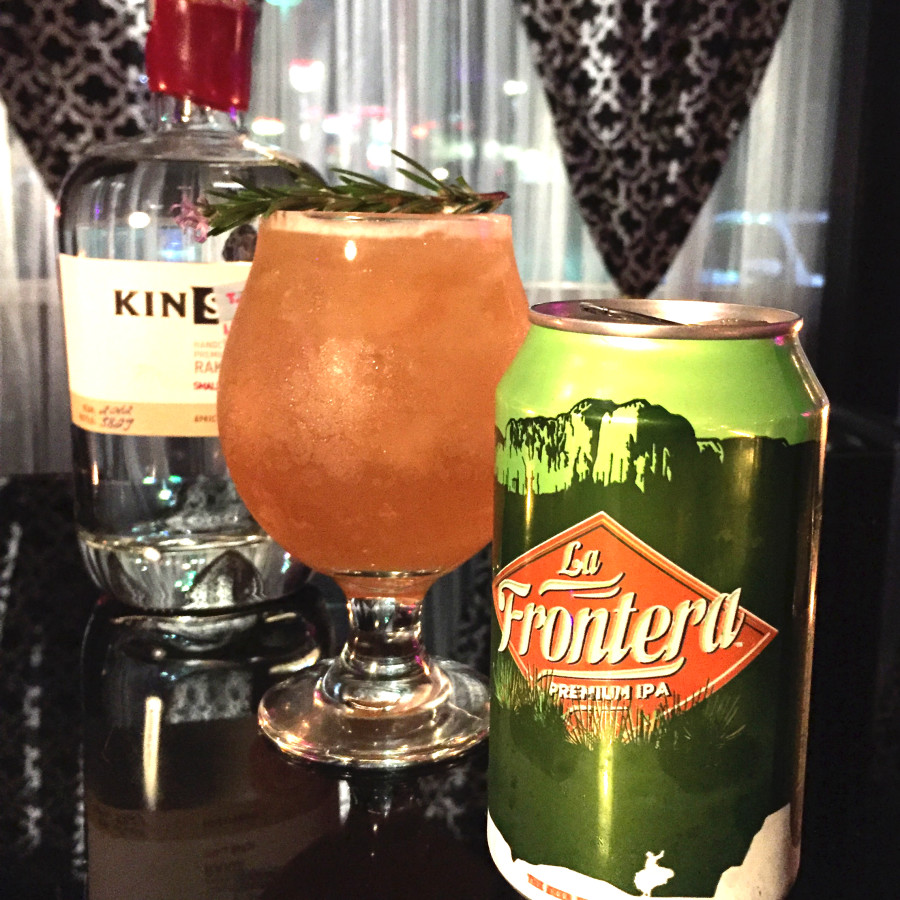 If you have ever sat down in a bar on a hot day—especially here in El Paso or Juárez—and ordered a margarita with a tiny bottle of Corona tiled ever so pretty in that big "Chabela" glass, then you have definitely tried a beer cocktail.  Yes, THAT would be considered a beer cocktail. That's not exactly all there is to it, but at least now you a have an idea of what beer cocktails are about.
Beer cocktails have no doubt left their mark in libation history. They have not always been the popular kid in the crowd, but they have been evolving ever since their creation. As history tells us, beer has been a staple of the human diet dating back beyond the ancient Egyptians, to a period when nomadic man settled in order to cultivate wild grains. Not only have beer and liquor been a way of life (and a social lubricant) for many, but they have helped to define cultures, shape society, mold history and, of course, transform mankind as we know it.
What makes a beer cocktail? A beer cocktail is basically: a base spirit, a sweetener, a juice, a bittering agent and (obviously) beer.
Both liquor and beer have gone their separate ways, evolving and becoming unique in their qualities; they have paved their own way in this world, and have matured in order to attain perfection. This is ironic, though, given the fact that these libations originate from the same grains yet evolved in a completely different manner. Only recently have we married them to create something different. As Portland, Oregon bartender Jacob Grier points out in his book Cocktails On Tap: The Art of Mixing Spirits and Beer, "Given the recent revivals of craft beer, quality spirits and creative cocktails, it's no surprise that they are beginning to meet in the same glass."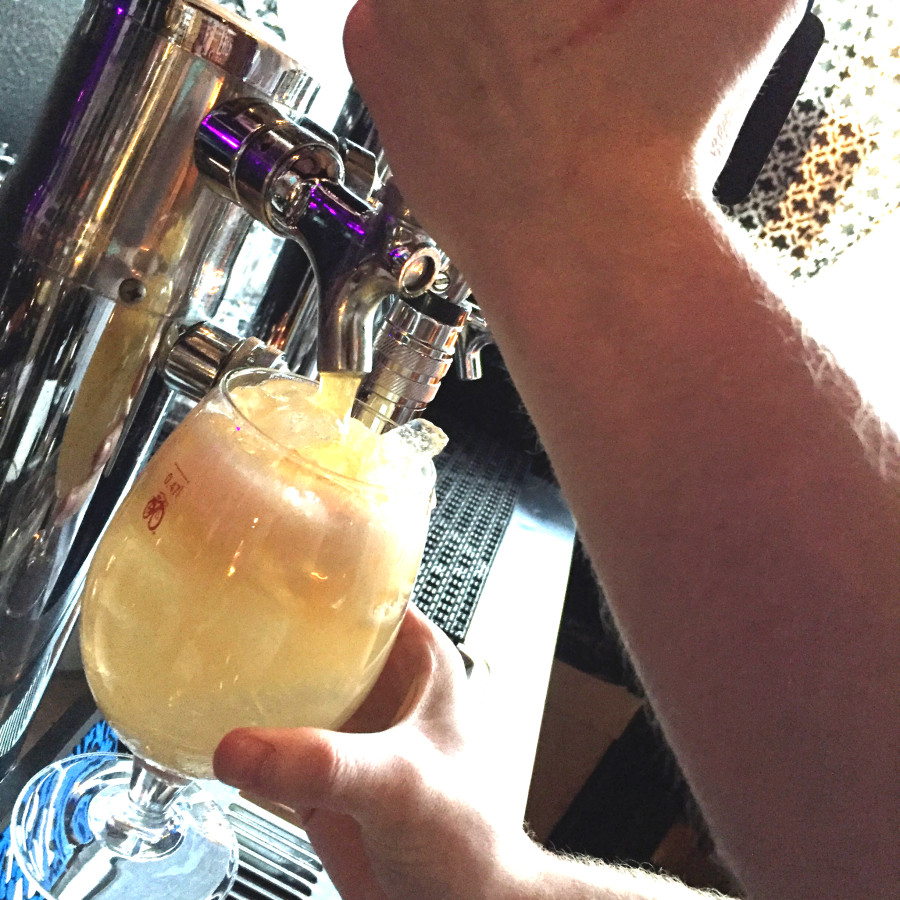 So then, what makes a beer cocktail? A beer cocktail is basically: a base spirit, a sweetener, a juice, a bittering agent and (obviously) beer. Take a beer cocktail that I created. When Texas Monthly Magazine called and asked for something new to feature using a Texas spirit and local ingredients, I thought perhaps I should include a local beer as well and get creative, push the envelope, and get out of my comfort zone. I combined an apricot brandy from San Antonio called Kinsman Apricot Rakia, with some of my homemade Rosemary shrubs (a sweet syrup with macerated rosemary and vinegar) and lemon juice, shook it up, strained into a glass with fresh ice and topped it with the most local beer available in El Paso at the time: Big Bend Brewing's La Frontera IPA. The result was lovingly named The Desert Shandy by David Alan (A.K.A. the Tipsy Texan from Austin, TX) after the tradition of putting a beer into a margarita. It was an instant hit! This year, I now feature that among 3 other beer cocktails (of Grier's and my own creation) in the menu at my bar, The Black Orchid Lounge, and continually working on more.
Currently, with the arrival of Ode Brewery and DeadBeach Brewery (and with El Paso Brewing Co. soon to open) the selection of local beers are much broader and more varied. More American distilleries are becoming famous. At this moment, with amazing distilled spirits and a myriad of locally sourced craft brews to use—not to mention homemade bitters, shrubs, syrups and juices—crafting beer cocktails is becoming a more popular option. On top of that, beer cocktails are not limited to just the martini glass or coupe; they can be served as punches, flips, toddies—the possibilities are endless. The beer cocktail has arrived El Paso, and it is here to stay. Let us embrace it!
Text + photos: Michelle Fierro, The Black Orchid Lounge bar owner & bartender.