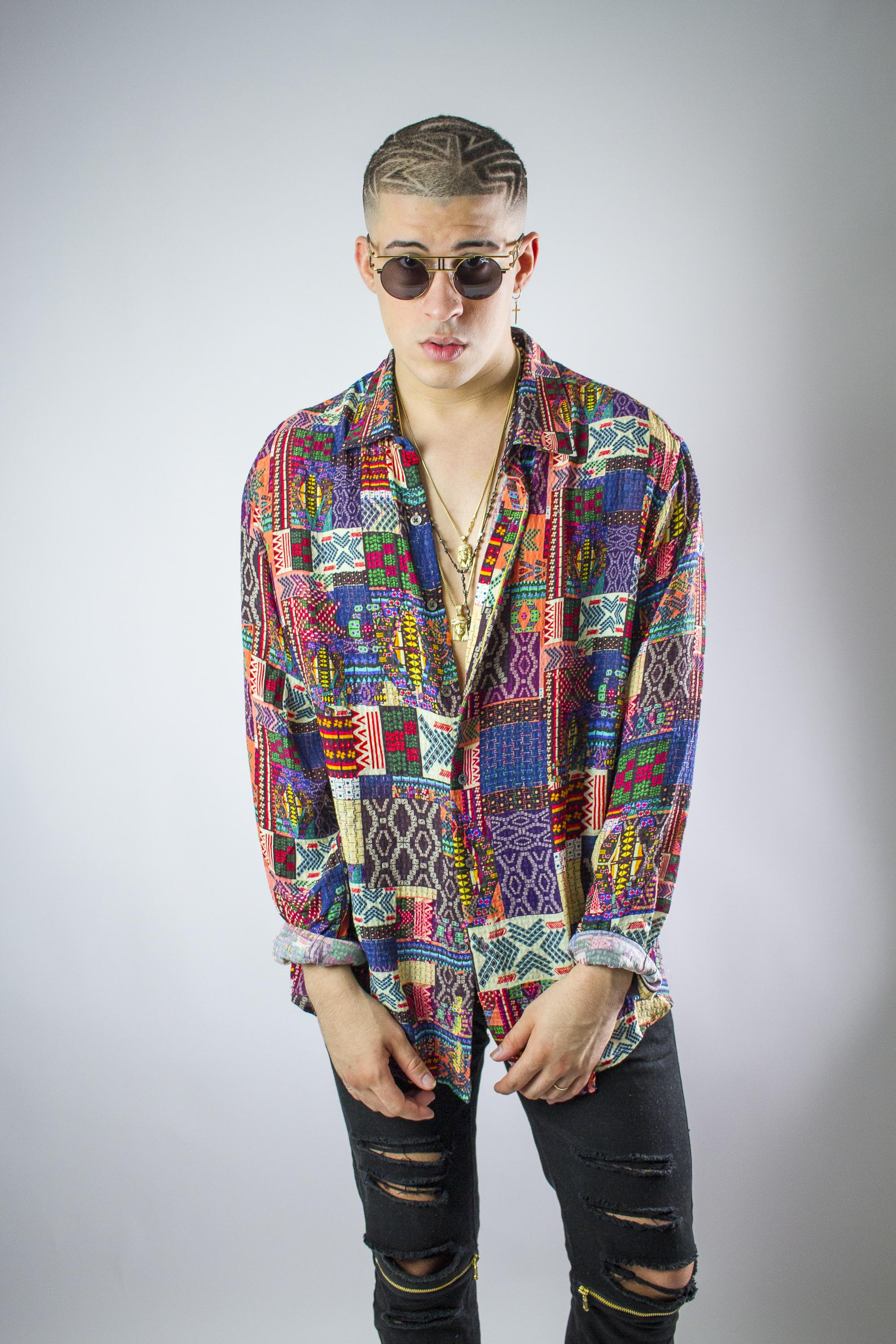 Text: Denise Nelson Prieto
Proclaimed the "Poster Boy of Trap en Español" by Remezcla magazine, Puerto Rican reggaeton powerhouse Bad Bunny will captivate the audience December 15 at the El Paso County Coliseum, 4100 E Paisano.
The rapper/singer/producer began his music stint at the age of 13. He studied communications at the University of Puerto Rico, awaiting his family's green light to push ahead with a career in music.  Their approval marked critical juncture in Ocasio's life, and indelibly marked his future.
The artist's success skyrocketed upon bursting on the scene last year. From the distinct designs he has shaved onto his head, his eclectic fashion sense to his driving  baritone, Bad Bunny (born Benito Antonio Martinez Ocasio) has proven that unwavering swagger, dedication and of course innate talent, are the keys to nearly overnight success.
His collaboration with DJ Luian has helped solidify his position on the electronic scene. The DJ, with his Puerto Rican label Hear This Music, in tow, have helped Bad Bunny become a mainstay.
His groundbreaking single "Diles" was the catalyst for Ocasio's partnership with Luian, as the track caught his attention and helped launch the former's career. From there, a remix of "Diles" was created, with such heavyweight collaborators like reggaetonero Ozuna, Arcangel and Farruko.
Since the release of "Diles," the artist has produced a series of hard-hitting singles generating more than 5 million Spotify listeners on a monthly basis and over a billion You Tube views. Singles "Tu No Vives Asi" and "Soy Peor" have proved to be just as catchy.
He will be joined at the Coliseum by San Diego based artist, DJ Extreme.
Friday, December 15, 2017
El Paso County Coliseum
Tickets $40 available at www1.ticketmaster.com/bad-bunny-el-paso-texas-12-15-2017/