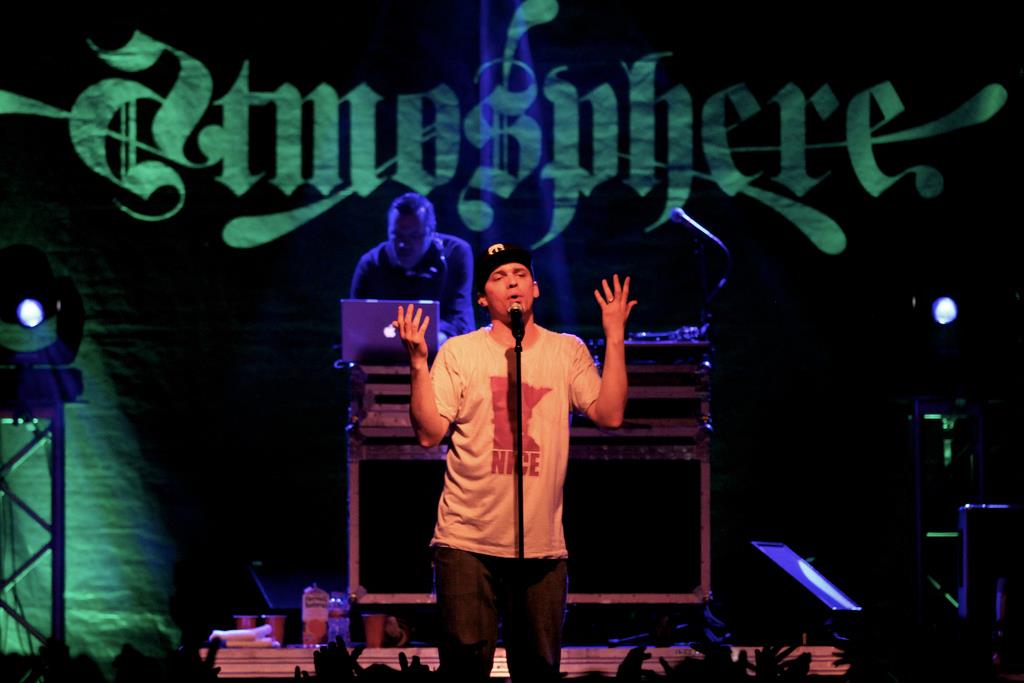 The preeminent underground hip hop powerhouse known as Atmosphere is in its seventh leg of The Family Sign tour which is scheduled to hit Tricky Falls in El Paso on Tuesday, September 25th along with I Self Devine and Carnage the Executioner.
The Family Sign is Atmosphere's latest highly acclaimed official studio release and is regarded as the most intimate and personal yet. As explained on Rhymesayers.com, the album is about being okay with losing friends and strengthening your bonds with others, celebrating the person who's been the most positive in your life, your kids, your homie's, leaving the people you need to behind and bringing the ones you love with you. It's about your family and the time you have with them. It's about living and dying. It's the truth about family, that it comes from loyalty as much as biology. It's about breaking down your perceptions of family and really appreciating the people who've made you who you are and continue to do so.
Sean Daley, also known as emcee Slug and Anthony Davis, also known as dj/producer Ant make up the notorious duo that has become synonymous in the underground hip hop industry. The two natives of Minneapolis, Minnesota along with Musab Saad (Musab, formerly Beyond) and Brent Sayers (Siddiq) co-founded the independent hip hop label known to the world as Rhymesayers Entertainment.
Rhymesayers Entertainment (RSE) has gone on to play a pivotal role in the underground scene since its creation in 1995. They started the label out of what was to them necessity and the only viable option because it wasn't as though people in New York or Los Angeles were trying to hear them.
Seventeen years later the groundbreaking label is home to some of the heaviest hitters in the industry, among them Atmosphere, Abstract Rude, Aesop Rock, Brother Ali, Grieves, MF Doom and the late lyrical genius, Eyedea (Michael Larsen).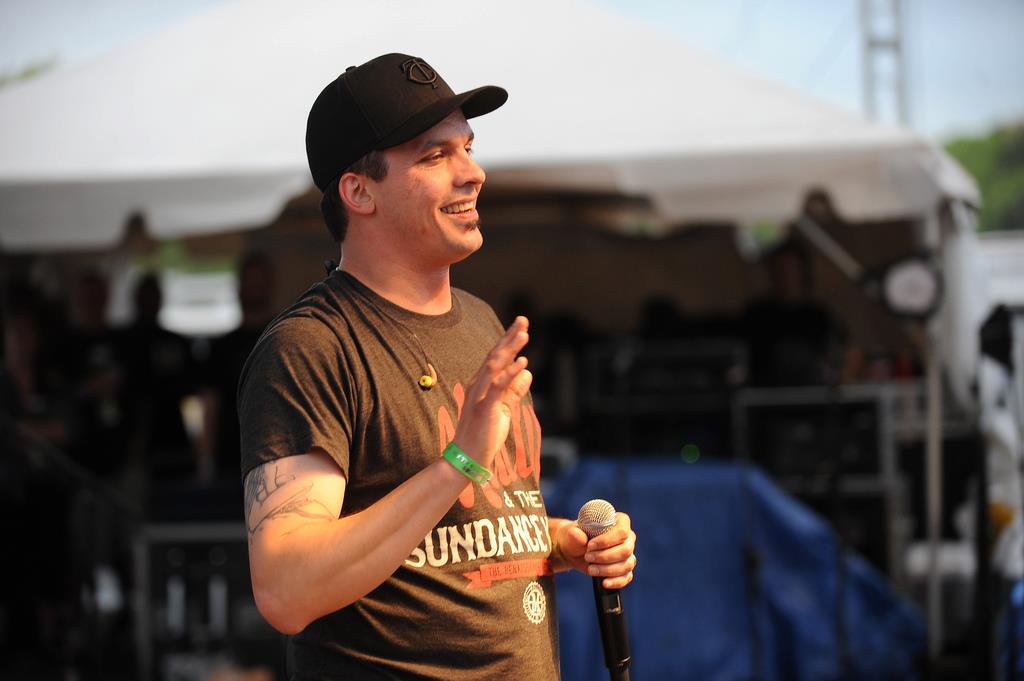 Slug once said that the comfort of working amongst friends was the best part of working at Rhymesayers.
"My experiences with RSE have always been fun and adventurous, from the early rap battles with Eyedea (R.I.P.) to collaborations on my LP with him and Slug. They've built an impressive independent empire from underground rap roots, not an easy thing do." Rhymesayers artist, Abstract Rude said.
"RSE is obviously taking it further than ever before, especially with Atmosphere's decade and counting run", continues Rude.
Slug and Ant have spent almost two decades trailblazing, defining, redefining and supporting underground hip hop. Guitarist Nate Collis and keys player Eric Anderson are who round out the group on this album. "It wouldn't be a stretch to call them [Atmosphere] indie raps The Beatles. Just saying. Self-taught and all organically grown, you do the math." said Rude
In conversation, the candidly truthful Slug touches on the early days of Atmosphere, on what influences him, some of the most memorable experiences along the way and the evolution of growth that comes with each and every one.
"Your influences have a tendency to evolve just like your life does," he says. "When I was younger my influences were Big Daddy Kane, KRS-One, L.L. Cool J. and Del the Funky Homosapien. Now I would say my biggest influences are the weather, my kids and lower back pain," he says laughing. "It's hard to really tell."
One of Slugs most memorable projects is collaboration between himself, Musab, Gene Pool, I Self Devine and Ant holding down the beats. Said project came to be known as Dynospectrum. It was recorded within the same month as Atmosphere's 1997 release Outcast! , meanwhile all were still relatively unknown. "It was at a time where we didn't have any idea what was around the corner for any of us." Slug explains. "There was no pressure on us to make something that people would care about. So we made a record that we didn't think anyone would hear. I will always remember that record and the time we spent together. Especially now, with the trajectory all four of us as artists have had. You know, not even just as artist but as humans."
He goes on to explain that Musab is living in Las Vegas now. Gene Pool is out from a seven year prison term and I Self Devine is a well-known activist in their hometown of Minneapolis. It's been fifteen years since that record. "I will always romanticize that record. I hope we make another one, but it'll never be the same. We're not  the same people anymore," he goes on to say "I don't even recognize that version of Sean. I was so lacking in perspective, understanding of people, the acceptance of people. I was very judgmental back then, very bitter. I don't get it. Why the fuck was I so bitter when I was young? What a waste of time that was," he concludes.
There are defining moments of human triumph and tragedy consequential in our growth process. Summer of 2003 in Albuquerque, New Mexico proved to be just that for Slug and all of Atmosphere alike. In the 2005 You can't imagine how much fun we're having LP there is a song titled 'That Night' It chronicles' a night that changed him forever. While Atmosphere was on stage that night, the venues janitor lured 16 year old fan to a room backstage with promises of introducing her to Slug. He proceeded to rape and murder her. Upon receiving the news of what transpired that night Slug knew he wasn't responsible but realized he was very connected to it all, connected to the victim, her family, the fans, the murderer and the headlines. He cites that as the beginning of his transition to be a more responsible artist, not just to the audience but to himself.
That transition is clearly reflective in the discography that follows. Unlike his previous works such as 2001's Lucy Ford: The Atmosphere EP's and 2002's God Loves Ugly where Slug eloquently navigates through poignant tales of women, love, relationships and dependencies, all his own personal struggles, In 2008's When Life Gives You Lemons, You Paint That Shit Gold Slug changes it up and raps about the struggle of others, most notably on the song 'The Waitress' where he tells the tale of a homeless man's everyday struggle over a beat boxing Tom Waits. The two agreed on a collaboration trade. Initially, Slug asked Waits to sing the chorus with him. Ultimately, Waits sent back four different tracks none of which contained a chorus. When asked if he had been held to his part of the agreement Slug says "Not yet. Not yet. Maybe I'll get lucky and some day he will."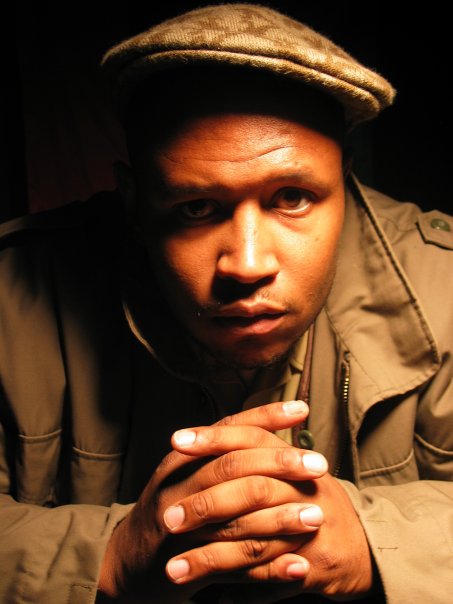 Atmosphere Storybook Vol.1 released in 2011 contains a demo titled 'By Your Side', in it Slug rhymes "Ya'll know I used to own a bar right? It was in El Paso, I called it the Hard Life. If you step outside on a dark night check it out, Juarez look like starlight." he explains, "My interpretation of the song was about a person I met who scared the shit out of me. I just happened to meet them in El Paso. No disrespect to El Paso. They weren't even from there. The role that they ended up playing for me in my experience, in my life, led me to writing that song. The role that I would like to refer to as the devil," he proceeds to explain a bit further "Lucy Ford is the devil, Lucifer, Lucy Ford. It was never one person. It represented all kinds of devilish elements. Basically, any sort of dependency issues, co-dependency issues and straight up dependency issues, so when I finally felt like I hit that moment where I needed to actually straight up turn a lot of my life around, it was a person that I met in El Paso that was a catalyst for that in a big way. It's not so much that the person was an evil person like the devil. It was that that, was the last straw, rock bottom or whatever the fuck you want to call it. It made me go you know what man, fuck this shit. I don't want to fucking die of alcohol poisoning when I'm fucking 48 years old. I really need to turn around a lot of my shit. There it is," he states with conviction.
Upon discussing the obscenely anticipated return of Atmosphere to El Paso, Slugs message is this "Thank you for having us back and I promise you won't regret it." With the line-up in store and surprise guests, it is without a doubt lining up to be the biggest all age indie hip hop show of the year brought to you by TooZany Texas.
Follow at facebook.com/Toozanytexas , Twitter: toozany, Rhymesayers.com/atmosphere, Facebook.com/atmosphere, Twitter.com/atmosphere, Instagram: atmosphererse
TXT: JENNA MARTIN