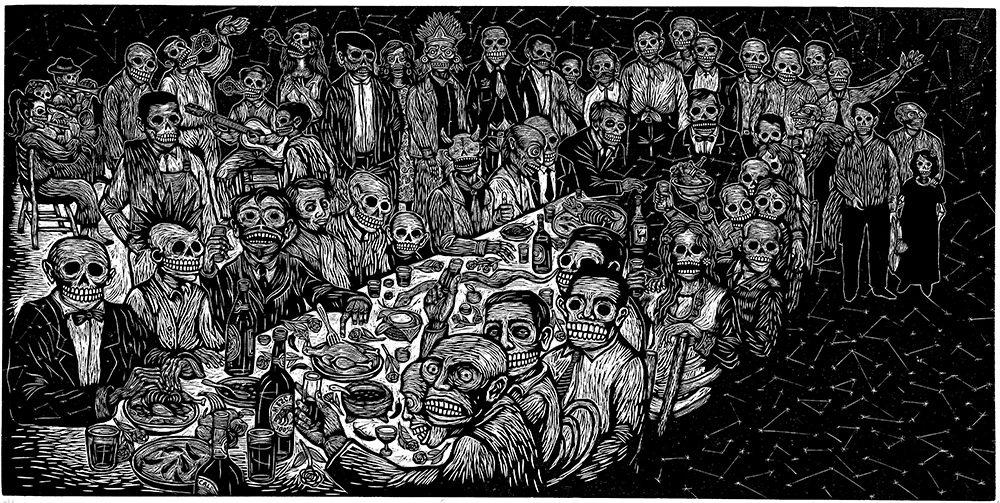 Text: Bj Sánchez
Engraving seems to be one of the simplest artistic expressions. However, the fact of it being one of the first artistic manifestations in human history makes it an obligatory reference to understand the behavior of several civilizations—including ours.
It is precisely this humanistic factor that makes it so present. Despite no longer being such a popular technique, it seems that there is a new interest for this fascinating art. Mexican engraving artist Artemio Rodriguez is a clear example of it.
Artemio's story can be told from different angles: from his beginnings as a printer apprentice, his experience as an immigrant painter in the United States or his predominant interest for literature, any of the aspects we choose to know him better by, tell us about the sensitivity and talent he has to reinvent this important technique.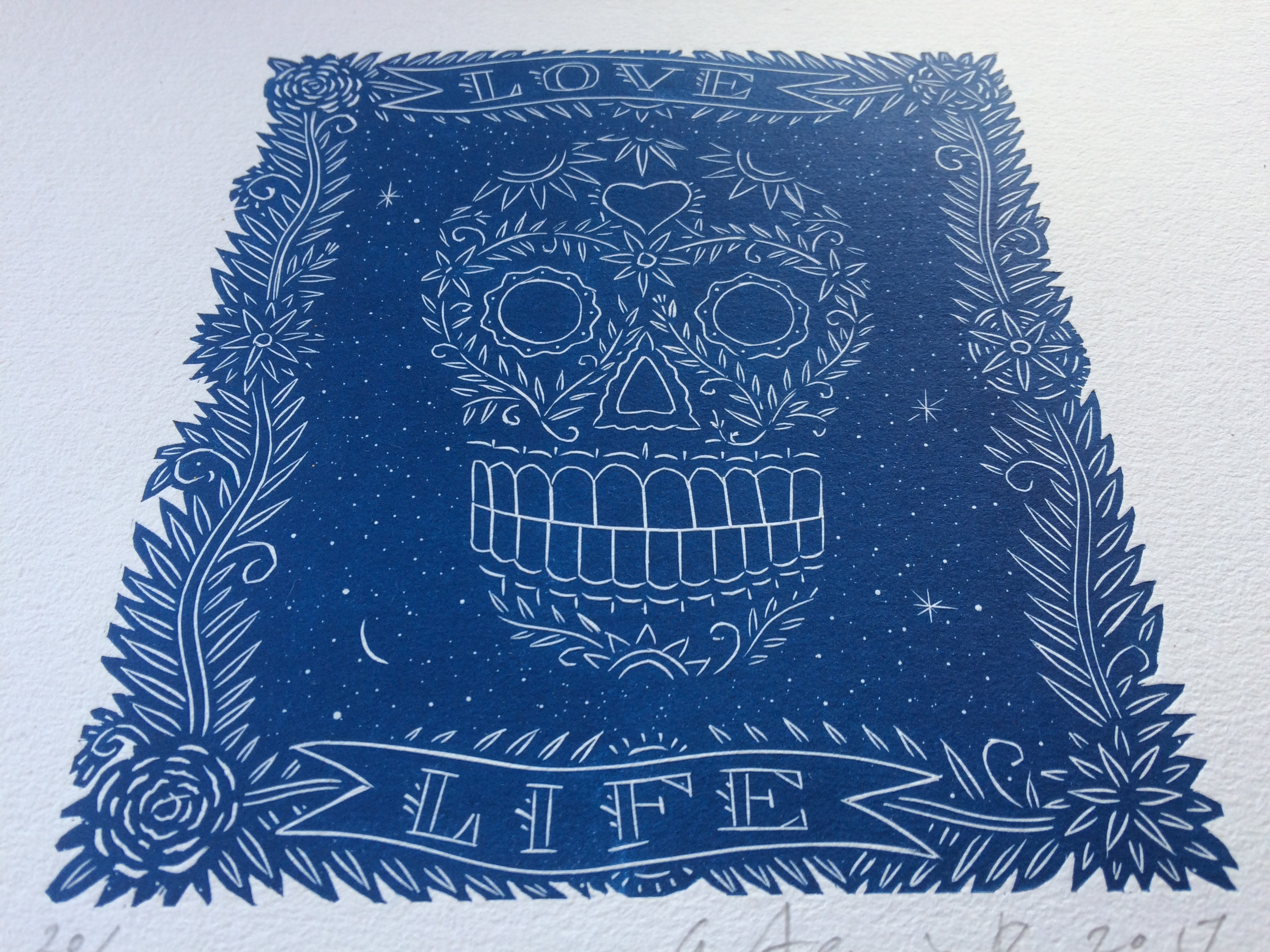 Apprentice of Master Juan Pascoe, his journey began in the creative arts by recreating landscapes of his hometown Tacambaro, Michoacan. Little by little, he began to develop his own style, influenced also by his stay in Los Angeles, CA, which gave him the opportunity of living important experiences—the culture clash and the differences that arise in the perception of life among Mexican people, on both sides of the border.
From this baggage comes his intricate lines on the linoleum imaginary landscapes that look familiar to us, as they reflect our own stories—beings that come to life through the ink that floods them and, why not, a touch of social criticism that is also the engine of our artistic expression. As the artist himself has commented: "For me, this technique will never disappear because it is an artisanal way to illustrate. It is different. It is pretty. It is authentic. It has something irreplaceable from the digital techniques."
The work of this self-taught artist can be divided into 3 different areas: works for gallery exhibitions, the realization and illustration of books, and the prêt-a-porter art as you could describe all his work that includes a clothing line, skateboard designs, cars and other accessories of common use.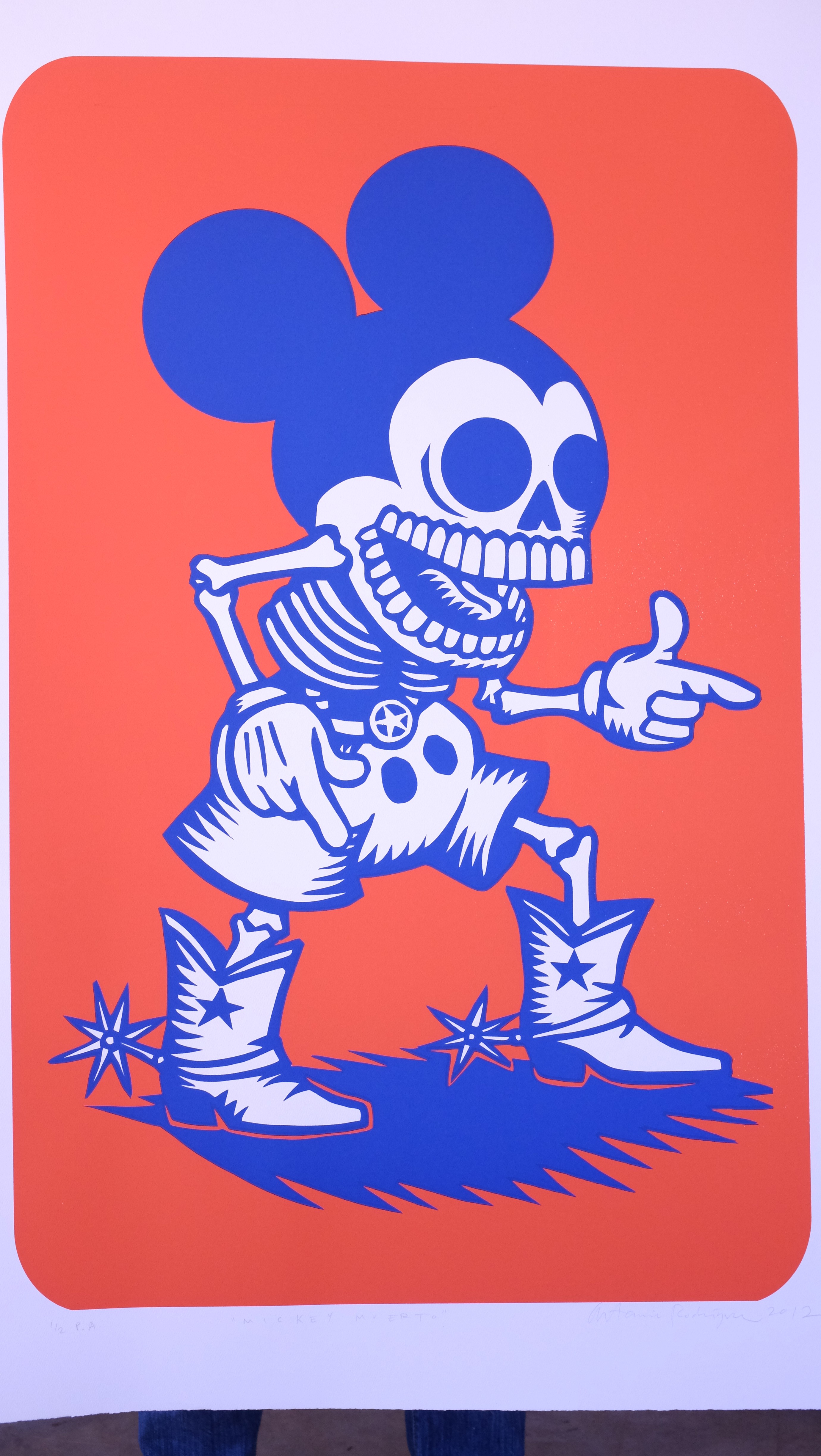 In 2003, he founded the publishing house La Mano Press, renamed in Mexico as a gallery and a workshop as La Mano Grafica in Patzcuaro, Michoacan, directed in conjunction with the painter and graphic designer Silvia Capistranen where they created a space dedicated to the dissemination of graphic works done by emerging artists.
Artemio is considered the most important Mexican artist of this generation. Re-inventor of contemporary Mexican art, his work has been exhibited in the most important galleries of the Mexican Republic and abroad. Ha has also begun an interesting legacy with his workshops and commissions.
Artemio Rodriguez is an artist who found, in the engraving technique, the answer to his artistic needs; he embraced the technique and reinvents it in each work. He is an artist who tells stories, his story, between ink and linoleum.