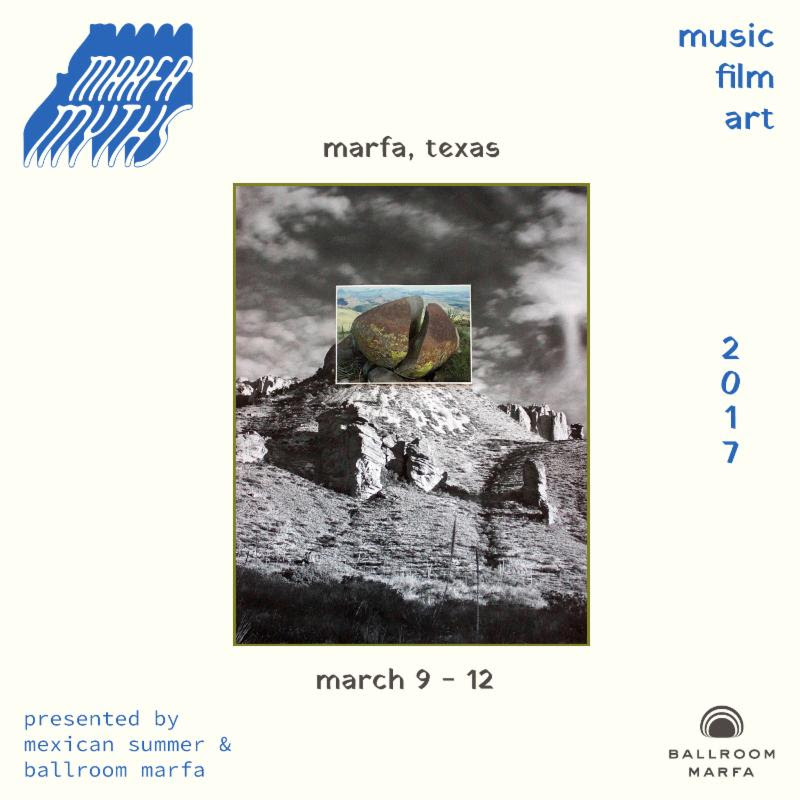 Marfa Myths 2017 Lineup:
Roky Erickson | Perfume Genius & Weyes Blood | Pharoah Sanders | Julia Holter | Idris Ackamoor & The Pyramids | Jenny Hval | Kaitlyn Aurelia Smith | Allah-Las | Cate Le Bon | Connan Mockasin Presents: Bostyn 'n Dobsyn | Zomes | Lonnie Holley | Rose Kallal | Tonstartssbandht | Chulita Vinyl Club Botany & Shingetsu Billy White
Starting things off on Thursday, Texas psychedelic royalty Roky Erickson performs and is honored in a 13th Floor Elevators gallery retrospective curated by Boo-Hooray. Afterward, poet Eileen Myles and Ballroom Marfa curator Laura Copelin host Dirty Gay Movie Night at the illustrious Crowley Theater.
On Friday, Baltimore duo Zomes perform at Wrong Marfa, and that evening, visual artist and musician Lonnie Holley performs solo and as part of a special collaboration with Florida duo Tonstartssbandht at the Strange Attractor opening at Ballroom Marfa. The group exhibition is curated by Gryphon Rue, and features historical works that take sound, site, and technology as their point of origin. Idris Ackamoor & The Pyramids bring their spiritual San Francisco sound to a late night after party following the Strange Attractor opening.
On Saturday, join us for a late afternoon of transcendent free jazz and experimental pop from Pharoah Sanders and Julia Holter. The marquee Saturday night concert at The Capri features Cate Le Bon, Allah-Las, Jenny Hval, and a Perfume Genius / Weyes Blood collaboration alongside a surprise or two. Marfa Myths closes out on Sunday with the premiere of Connan Mockasin's new series Bostyn 'n Dobsyn and Kaitlyn Aurelia Smith with visual accompaniment by Rose Kallal.
In addition to unique installations and performances, Marfa Myths also hosts music and art residencies resulting in limited edition recordings and the annual Marfa Myths journal. This year's participating visual artist is Matthew Craven, while Gustav Ejstes and Reine Fiske of the Swedish band Dungen collaborate with Jeremy Earl and Jarvis Taveniere of Woods for the recording residency.
Marfa Myths is an annual music festival and multidisciplinary cultural program founded in 2014 by nonprofit contemporary arts foundation Ballroom Marfa and Brooklyn-based music label Mexican Summer.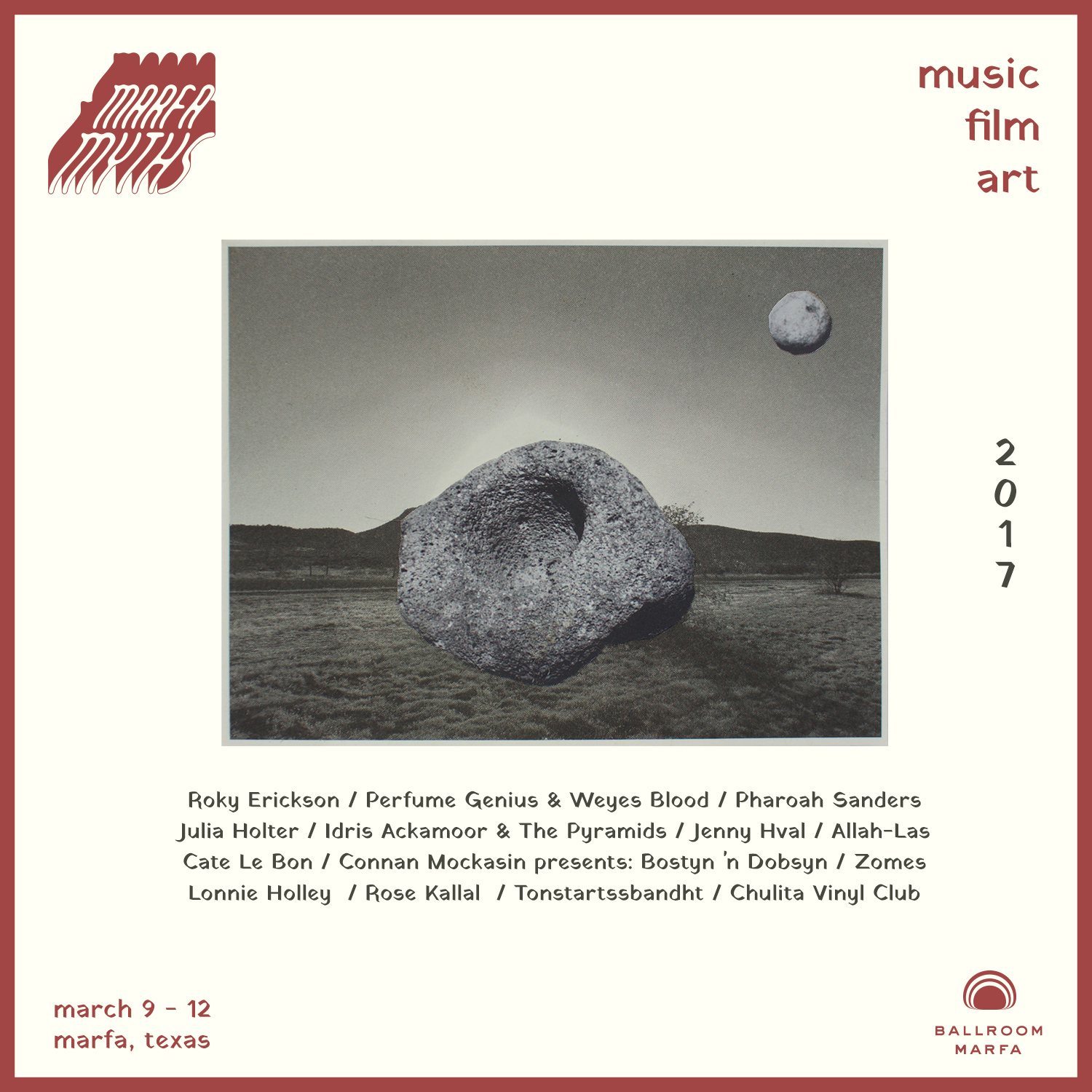 Click here to purchase tickets for Marfa Myths 2017!
More info at ballroommarfa.org