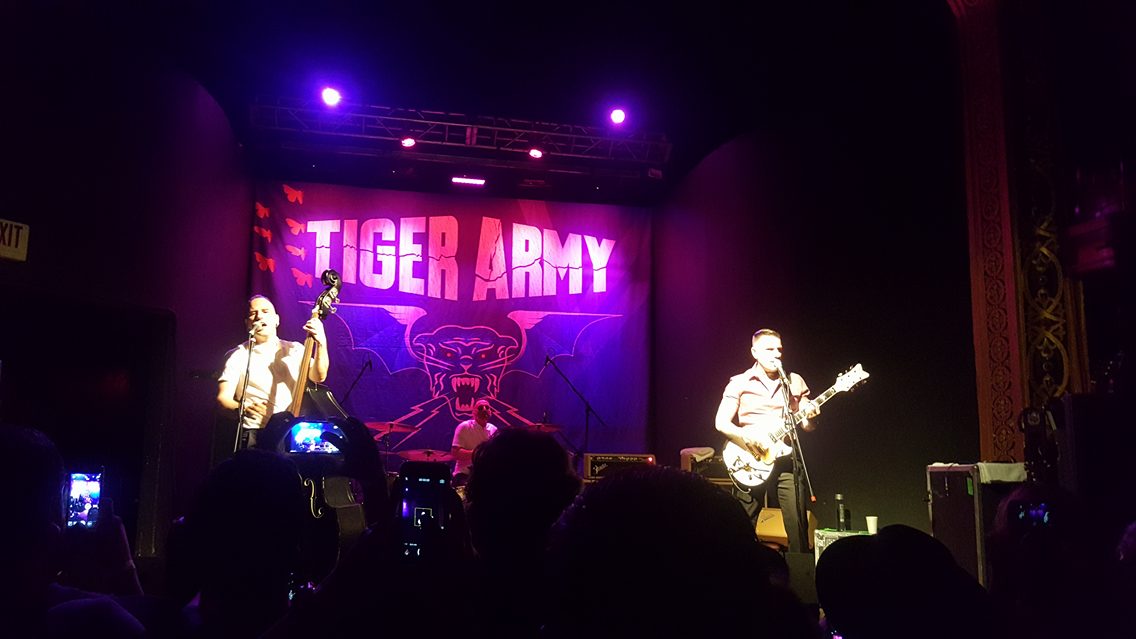 Text and Photo: Isabel Aleman
Amongst the sea of sweaty bodies pushing forward, I look over my shoulder I noticed a man grasping for a fallen cup of beer taking the last whisk of the alcohol then throwing himself in to the mosh pit.
The good guys over at Murcielagos Psychobilly Booking came out of retirement to bring us psychobilly legends Tiger Army, along with Gambler's Mark and the Tijuana Panthers  this past Sunday at Tricky Falls. They bought So-Cal vibes to Chuco, with Gambler's Mark's unique big bass sound, to Tijuana Panthers blend of garage, surf , and punk rock. Of course the stars  of the night were Tiger Army, led by lead singer Nick 13. They are touring to promote their latest record "V •••–"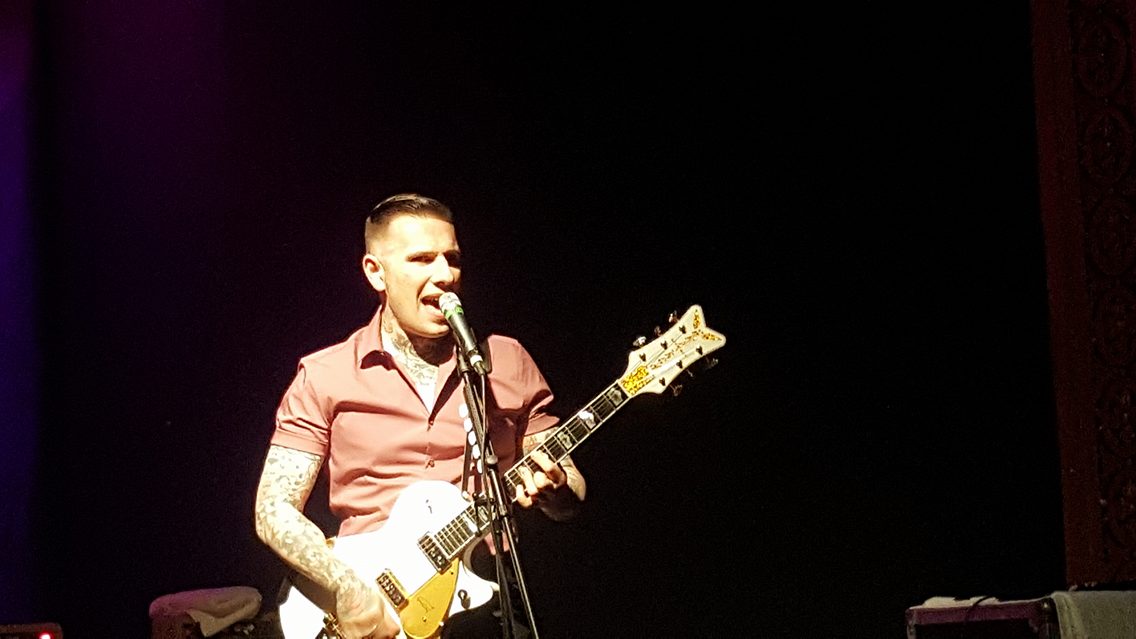 Walking into the venue you were automatically thrown back the amazing style that comes with these types of shows.  The Psychobilly crowd came out in full effect. They were dolled up from head to toe, excited to listen to the melodic voice of Nick 13. The bartenders had their work cut out for them, the closer you were to the front the more likely you were to have taken a lone star shower, the refill flowing  and the energy growing.
Once Tiger Army hit the stage the crowd was ready to be taken for a psycho ride. They played a great mix of new songs with old favorites like Ghostfire, Cupids Victim, F.T.W, and Nocturnal. They also played "Hechizo De Amor", for the second time ever and for only the first time out of Southern California.
Nick 13 closed the night by saying " If this music affects you in any way, YOU are apart of the Tiger Army and the Tiger Army Never f-ing dies!"
We prepared you a Spotify playlist with the Tiger Army's set from this show!
Prelude: Ad Victoriam
Firefall
Ghostfire
When Night Comes Down
Knife's Edge
Cupidp's Victim
Dark and Lonely Night
Devil Girl
Pain
Jungle Cat
Trance
F.T.W.
Never Die
In the Morning Light
Hechizo de Amor
Sea of Fire