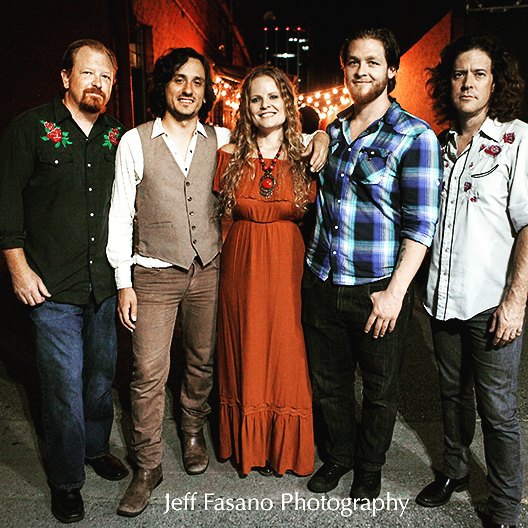 Up and coming country artist Alice Wallace will take the 5 Points Bistro stage November 19th. The singer/songwriter has a vibrant, powerful voice and a no-nonsense style. Genuine, often heart wrenching lyrics cut right to the soul, which is laid bare. . Her songwriting style, in all of it's uncomplicated beauty, is refreshing and distinguished.
Wallace is a down home girl who is just following her lifelong passion—writing and playing music. About six years ago she got the opportunity to completely switch career gears. The Florida native transplanted across the country and now calls Southern California home. I recently got the chance to speak to Wallace. Read on the find out what she has to say about transitioning careers, her new album "Memories, Music & Pride," and rekindling a lost vocal art.
You were originally a journalist in Florida?
AW: I grew up in Florida and got my degree in journalism from the University of Florida. My mom was born out here in LA. She and my dad were relocating out here about seven years ago and I decided to follow them. I always wanted to pursue music more seriously. From the time I was a teenager I was writing songs, teaching myself guitar. It was always my passion but I just didn't have the courage to pursue it. So when they were moving out here I felt like it was a good opportunity to get closer to the music industry, with all the record labels in LA and all the connections you can make out here. So I followed them out here and I gave up journalism. I did get a few different jobs out here when I first moved. But then about 2 ½ years ago I quit all of my jobs and decided to focus on music full time. [Since then] I've been touring full time, and building, slowly but surely, a music career.
Seems like a scary transition.
AW: It was very hard for me to take that leap, to take that risk and say 'I'm just gonna put everything I have into my music and hope that it pans out.' It took me a long time [to pursue my passion]. I picked up the guitar around 15, 16 and started writing songs. It was always what I wanted to do, but didn't know I had a chance at success. With music it's very questionable. Just because you're talented, just because you work hard doesn't necessarily mean you can make music for a living, and especially the music that you write. Luckily I do have very supportive parents and they're letting me follow my dream. When I decided to quit my job they let me move back in so I wouldn't have to pay any rent. The rent here [in LA] is very expensive, so even just trying to make it work financially just wasn't going to work if I wanted to stay in California. So for the last couple of years they've given me a place to call home. I'm lucky to have that opportunity because a lot of people don't. It hasn't exactly been a sky rocket to success but everyday gets better. I get to play music for a living, travel, and meet people all over the country. I feel really lucky to be able to do what I'm doing.
When you first started did you already have connections or did you start from scratch?
AW: It was really a slow process. At least for me there was not that one person I met who just made it all happen. I've slowly learned how to do it by watching other people, by making connections. When I recorded my very first album out here in Long Beach, the producer was like 'You should go on tour.' And I was like 'Ok, how do I do that?' (Laughs) Really it's just a matter of doing some research. I don't know how people did it before the internet! Now there are databases online of music venues in every and you can reach out to them through your website and ask for a show. When I first started touring, I just went up the coast and back with my whole band. I booked shows wherever I could, and it was pretty unsuccessful.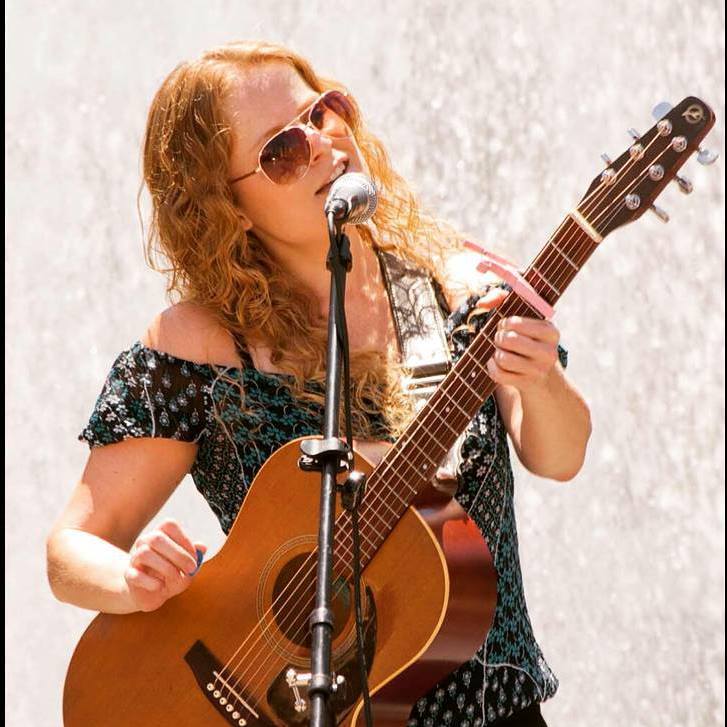 Unsuccessful In terms of numbers or just not being able to get the gigs?
AW: I was able to get the gigs, but I didn't really know anybody in the towns. There were certain places where I would send press releases first, and there were a couple towns where they [print media] wrote I was coming to town, and we had a few people at those shows. But at most of the shows we were pretty much playing for three people.
So I came home and I'd lost a whole lot of money. I really had to rethink the way I do a tour. Since then I mostly tour by myself because I can't afford to bring the whole band. Actually, luckily, to Texas we are bringing the whole band because I've been to there a few times and made enough connections where we can get some gigs. But this will be our first time in El Paso. So it's great that you want to write about us (laughs)! That will hopefully help get the word out.
Does it get discouraging or are you the type of person who says 'Ok I learned something and now I'll do this or that differently.'?
AW: It's been a huge learning process and there are certainly many days when it's discouraging, and I feel like if I am going to fly to Cleveland or something to play a show I want it to be successful. If it isn't I feel like why did I come to Cleveland? I could've played up the street from my house and had a similar experience. Yeah there are a lot of ups and downs, but it's amazing how many people encourage me, so it really keeps me going. I get to meet so many different people and at the end of almost every show I feel there's somebody who says 'Just don't give up' because they can tell it's hard and that I put my heart and soul into writing these songs and this is all I want to do. People can relate to that and they encourage me along the way. It really makes a huge difference. There are a lot of ups and downs, but at the end of the day, you're getting to play your music.
How do your experiences translate to your music?
AW: I am definitely a very personal song writer and I write about my own experiences. It just happens that it's been two years since my last album and I've been traveling the whole time, so that's what I had to write about. Everybody writes songs differently and for me I'm not good at sitting down and saying 'I'm going to write a song about this today.' I have to be inspired by something pretty significant for me to want to write a song and feel like I can convey a feeling that people might relate to.
Is being out on the road so long lonely?
AW: You bet. Loneliness is definitely a theme throughout the [new] album. I'm usually traveling by myself and I've had various romances on the road. Because I am a little lonelier, a little more vulnerable than I normally would be, I fall for a guy 2000 miles away from home and realize what a bad idea that was (laughs). So I'm kind of always learning about myself when I'm out on the road and how to keep the bigger picture in mind, because there are days when it's really hard. But I'm lucky I have songwriting as an outlet and it helps me process things, and it's kind of a form of therapy for me. I can look back and say 'Ok, this is what I've done today.' I'm really proud of what I've done. Ten years ago I would have never dreamed I'd be traveling the country playing music. So here I am and I have to remind myself of where I am and what I've been able to do.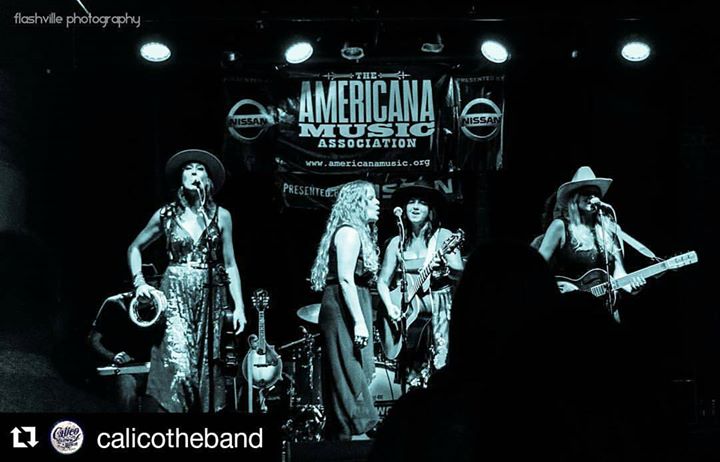 With that in mind, can you talk about your motivation for the songs "Ohio Boy" and "Rough Around The Edges"?
AW: Both of those are about guys (laughs). One was from Ohio and the other one was from Texas. They're both inspired by falling for someone you don't know really well because you've been traveling. Definitely in both of those cases I became much more attached than they were. It's kind of funny because with those songs there are several people who think those songs are the best songs on the album, because of the way they're written. They're from a place of pain. They're very honest and very real. Those are the songs I almost felt a little embarrassed putting on the album. They [the songs] just kind of expose a piece of myself that I don't necessarily want to expose, because I exposed myself to them [the guys] and got hurt. But I played those songs for people and they said, 'You absolutely have to put them on the album because people can relate to [those feeling].'
It sounds like song writing is therapeutic for you. Have you written songs that are just a therapeutic exercise for you and you don't end up releasing them?
AW: There have been a lot of songs that I've started to write but never finish them, because it was just a way to get the emotions out and then say 'Ok, I've said what I needed to say, and just set them aside. There have been a lot of songs that I've written that I won't ever release because they're just too personal, and some just aren't good enough. One of the songs on the album, "Leave", was a very last minute addition to the album. We already had ten songs on the album and we had everything finished. We had done everything in a two month block and we were just sort of living at the studio. At the end the label said 'You really need kind of an up-tempo song to drive the album a little bit more.' So I dug through my archives of songs I had never really played, and one of them was "Leave." We ended up sitting down with two of the producers and re-worked some of the lyrics, and changed the melody here and there, and it ended up on the album. It was a song that I'd written that I thought was never going to see the light of day, and people love it!
Southern California doesn't exactly strike me as the Mecca of country music. As a country artist, what's the experience been like for you there?
AW: It has been interesting and it definitely took me a few years to find the good country scene out here. There are a lot of artists who've been here for years building a good scene. But when I first moved here I had no idea where it [the scene] was, and I was playing at all these little places in Hollywood where you basically have to pay to play, and you're with all these other wanna be pop stars. It took me a while to find my way and there are some songs on my last album about not liking LA and trying to get used to it here.
Talk about the label you're on.
AW: I put this last album on the label California Country Women, which was started by a couple of ladies who formed a band called CALICO the Band, and they're doing very well. They've all had solo careers and they've been in the music industry a long time. They formed CALICO and just decided to start their own label to put it [their music] out there. They've got the connections, and the PR, and all that stuff. They were looking for someone to sign to their label and when I met them, I feel like everything just got so much better. They've been so helpful, especially in helping me connect with people who have more clout in the industry.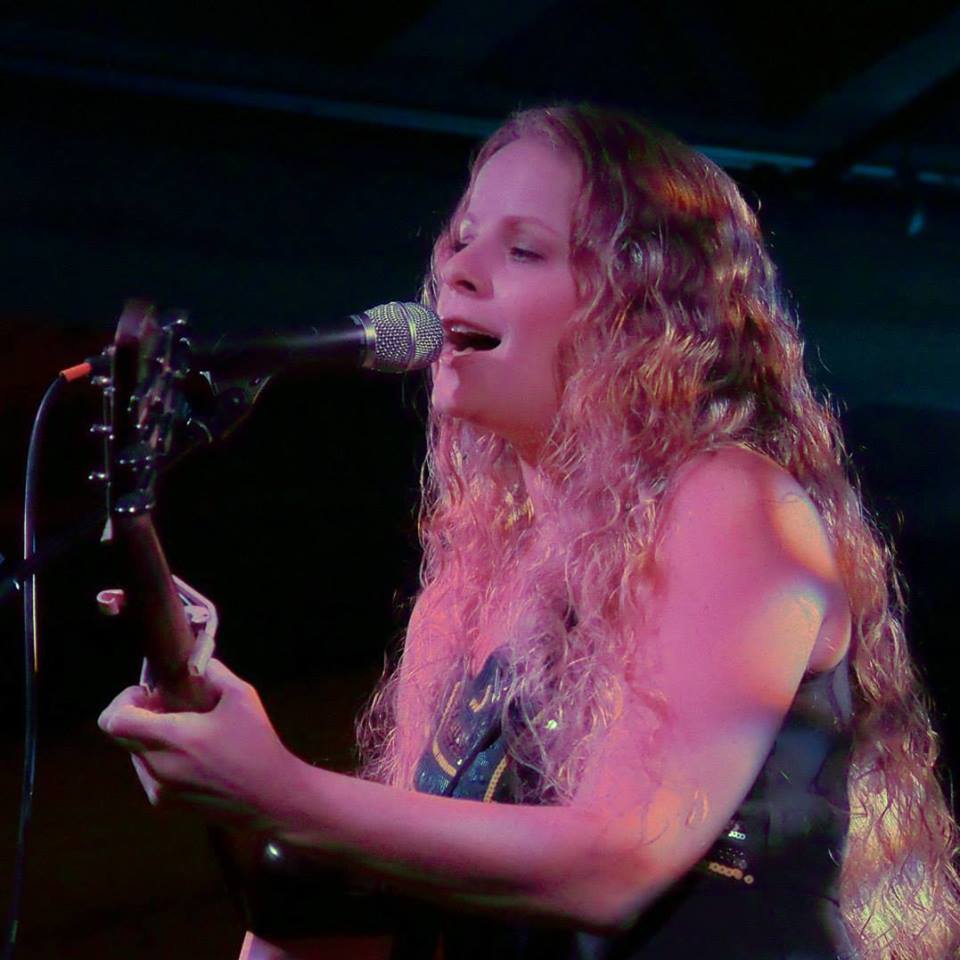 On your bio it says the new album indicates "new emotional and geographical compass points." Can you talk about that?
AW: The album is about me learning about myself on the road—a lot of songs basically written to myself. I've been bouncing all over the country too, so it's also about the places I've been, and my personal journey through those places, and my experiences along the way.
With this album do you feel like you've bridged the gap between your earlier classic country influences and the more modern country artists and sound?
AW: That is what I purposely tried to do. I have so many different influences and they come out pretty strongly on these songs. When I wrote this album it was the first time I was a full-time musician, where with the other ones, I was sort of half in, half out. This was the first time I was playing and listening to music all the time, and studying these artists I idolized. So I really tried to pay homage to them in some songs. Like the song "Luck, Texas", I pretty much wanted it to sound like a Willie Nelson song and I did that on purpose. We picked up the tempo about half way through and the rest of it sounds like a Sturgill Simpson song. I'm really just trying to write songs that sound timeless in a way, and that pull from many different eras and many different genres. I get a lot of people who come up to me after a show and tell me they really don't like country music but they loved my set. I take that as a compliment because that means that they're just songs that connect with people, no matter what genre it is. I am trying to take a little bit from all my different influences and mush them together into something that sounds like me.
Tell me about the rest of the band.
AW: I met my guitar player, Tom Bremer, pretty soon after I moved out here. We were in a cover band together for a while and eventually I roped him into playing my music and ever since I started leaning real heavily toward country, he's really stepped up the country guitar and he's amazing at it. He's been
with me for about six years. We have a bass player on the album who moved right after we were done recording. We have a new guy working with us, and he's really good, but he's not on the album. His name's Noor Che'ree. He'll be with us in Texas. Then my drummer, Josh Huppert, has been with us for a couple years. He's great and really enthusiastic. We have one other guy who played with us on the album, Jeremy Long. He did pedal steel [guitar] and organ. But he can't really tour with us because now he's playing with this guy named Sam Outlaw, who's really taking off.
Can you talk a bit about the yodeling when you covered Patsy Montana's song, "I Want to be a Cowboy's Sweetheart."
AW: Yodeling's something I've been doing for years. I taught myself in college because I was a huge fan of Jewel at the time. Someone sent me a recording of her yodeling and I was in awe and like 'Okay, I need to learn how to yodel.' So I basically spent a summer at home locked in my bedroom trying to figure out how to yodel. Actually on my very first album I have a yodeling song that I wrote. On the second album we didn't have a yodeling song and everybody asked 'Where's the yodeling?' So we decided on this new album, we had to put one on there. We'd been doing this Patsy Montana song at shows and people just loved it. It's classic country and incorporates yodeling. When we were putting this album together we said we have to put "Cowboy's Sweetheart" on there. We just really wanted to step up the old time country feel and at the same time do some yodeling. It's definitely one of my favorite songs on the album. I feel like yodeling is a lost art. I try to incorporate it into every show.
Catch Alice Wallace Thursday, Nov. 19 at 5 Points Bistro, 3019 Montana at 8p.m.
http://www.alicewallacemusic.com
facebook.com/alicewallacemusicpage/
Text: Denise Nelson-Prieto