The first annual Agave Festival is almost here and Marfa is ready!! 
Agave Festival Marfa celebrates the cultural diversity of the Trans-Pecos and Chihuahuan Desert region. This year's inaugural festival includes talks by leading scientists in the fields of anthropology, archeology, and botany; borderlands-inspired and pre-Conquest menus from local chefs; an after-dark pool party with a cumbia soundtrack; and a performance by a legend of Norteño Music, Polo Urias y Su Maquina Norteña.
We want a truly cultural festival, one that can speak to the diverse cultures of our area and involve art, ecology, food, drink, music and dancing."
— Tim Johnson, FESTIVAL ORGANIZER
To kick off the festival on Thursdsay, June 1st, the Agave Festival be screening Meredith Dreiss and David O. Brown's film Agave is Life. GEM&BOLT will be on hand providing mezcal tastings. The event begins at 6:00 pm and everyone is invited to attend. Also, don't miss the Cumbia Pool Party and DJ Night with Primo Carrasco and Michael Camacho at Bar Nadar at 8:00 pm that same night.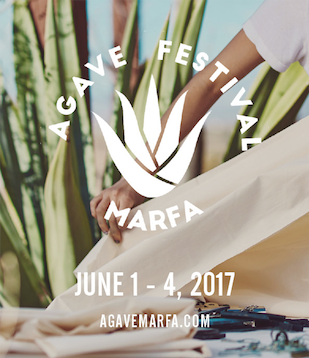 Agave Festival program list below. 
On Saturday, we've added a talk by "Cowboy" Johnny Sufficool to the Open Hours at Judd Foundation. 
On Sunday, we have several additions: Chinati Foundation has generously offered to open Robert Irwin's untitled (dawn to dusk), 2016 from 7:30 – 9:00 AM; I know that you'll also be excited to hear that Ramona Tejada of Marfa Burrito will serve breakfast at El Cosmico from 9:30-11:00 as a fundraiser for Marfa Public Radio; and local garden designer Jim Martinez will be giving a special botanical talk about the agave at CDRI in advance of the hike at 1:30 pm. Full details are in the excerpted schedule below. You can see the full schedule at www.agavemarfa.com
 I also want to remind everyone that we have a few seats remaining for the special Saturday three-course dinner at Bar Nadar with agave-spirit pairings. Reservations for the dinner come with a ticket to the much-anticipated performance by Polo Urias & La Maquina Norteña. Write Emily Williams at emily@marfasaintgeorge.com to reserve your seat.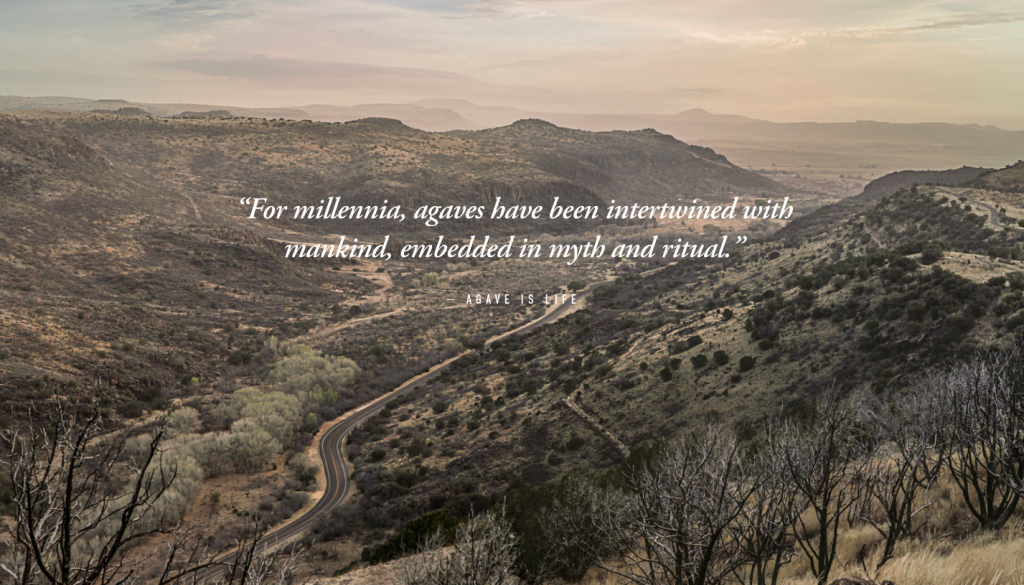 ADDITIONS, FULL SCHEDULE AT AGAVEMARFA.COM
SATURDAY, JUNE 3RD
10:00 – 12:00AM
JUDD FOUNDATION
THE BLOCK/LA MANSANA DE CHINATI
400 WEST EL PASO
Judd Foundation: Block Tour and Talk by Johnny Sufficool
On Saturday, June 3 from 10:00am to 12:00pm Judd Foundation will host Open Hours of La Mansana de Chinati/The Block, Donald Judd's residence and studio spaces in downtown Marfa. Visits are self-guided and free to the public. At 11:30am, Big Bend resident and local legend, Johnny Sufficool will share his intimate knowledge of the regional uses of the agave as learned from the Tarahumara Indians of Northern Chihuahua. Sufficol is a long time producer of sotol and other agave-based spirits.
SUNDAY, JUNE 4TH
7:30AM – 9:00AM
THE CHINATI FOUNDATION / LA FUNDACION CHINATI
805 WEST BONNIE ST, MARFA
Sunrise Viewing of Robert Irwin's untitled (dawn to dusk), 2016
The Chinati Foundation invites you to a special sunrise viewing of Robert Irwin's untitled (dawn to dusk) from 7:30 to 9am on Sunday, June 4. The event is free and everyone is welcome.
–
9:30AM – 11:00AM
EL COSMICO
802 SOUTH HIGHLAND AVE, MARFA
Breakfast Fundraiser for Marfa Public Radio
Enjoy breakfast burrito prepared by Chef Ramona Tejada of beloved local eatery, Marfa Burrito. Proceeds from the breakfast will benefit Marfa Public Radio, whose staff will be on hand to discuss the station.
–
11:00AM – 12:00PM
EL COSMICO
802 SOUTH HIGHLAND AVE, MARFA
Talk: Dr. Phil Dering
Phil Dering is an educator and consulting archaeobotanist who studies the prehistoric use of arid lands plants.  He has analyzed plant materials from archaeological sites in Texas, the greater Southwest, Mexico, and Peru.  
–
1:30PM – 3:00PM
CHIHUAHUAN DESERT RESEARCH INSTITUTE
43869 TX-118, FORT DAVIS
Hike: The Chihuahuan Desert Research Institute
Conclude your weekend with a hike on the grounds of the Chihuahuan Desert Research Institute with a talk about the agave by Jim Martinez, a local landscape and garden designer, and an introduction to the work of the CDRI by one of its staff.