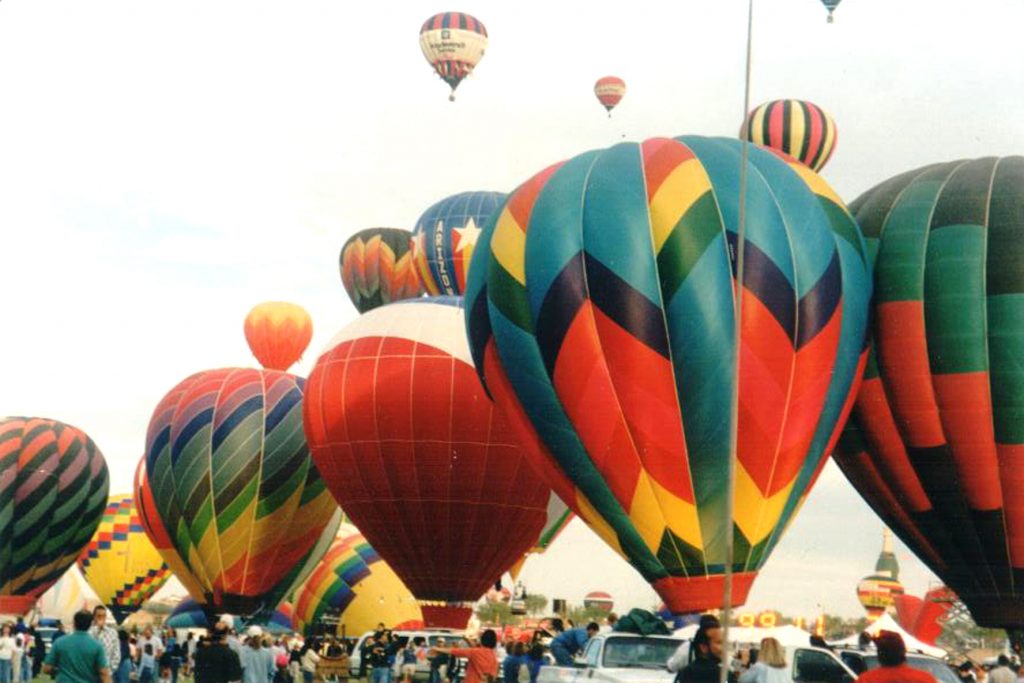 KLAQ is an El Paso institution that's been broadcasting rock and roll music over the radio for over 36 years. It's best known for its Morning Show with Buzz Adams as well as some of the largest music related events in El Paso like Street Fest and Balloonfest.
When Balloon Fest first emerged 29 years ago, not many music or family related events were taking place like there are today. We can honestly say KLAQ and Balloonfest are true pioneers of the music and festival scene. We took the opportunity to speak with KLAQ's General Manager, Brad Dubow, about the history of Balloonfest and its contribution to El Paso's music and culture.
How did the idea of Balloonfest come about?
The Balloonfest began because they stopped us from doing the raft race—it goes back into the early 80s where we did a raft race Memorial Day weekend of 83. They said about 70,000 people came out—that's when you can start in Anthony and go all the way down the border land. It was about a 3 hour flow and people had a great time.
The next year, they were doing work on the boundary, so they said "no raft race," and a new Sheriff came into town and he changed the rules on us and we couldn't do the raft race. So, we said, "how 'bout a balloon festival?" We went up to Albuquerque, took a look in 85 what they had, and decided to bring the El Paso Balloon Festival—originally, it was called the El Paso Balloon Fiesta. We started that in 1986 and we had about 42 balloons show up for a two-day rally on May 16th and 17th out at Mountain Shadow Lakes. We started out on the east side of the city for the first 5 years.
What other locations have housed Balloonfest?
It originated out of what was called Mountain Shadow Lakes. In the first year we just had balloons, and then the next year we brought in the concerts. That was all during the day-time. We did that for a few years before we ended up moving the event out to Wet 'N Wild in 91.
Why incorporate music to Balloonfest?
We were trying to make it a destination event. We moved from mid May to Memorial Day weekend—made it a three-day event. The balloons would fly out in the morning, Mountain Shadow Lakes would open up for all the water rides and we did the concerts in the afternoon. Our first major headliner was The Gregg Allman Band of The Allman Brothers, but our first band that ever played was Little Anthony and the Imperials—because we were an oldies station, KROD was oldies 600. We had oldies one day and rock the next.
How do you choose the bands that perform at Balloonfest?
I'd say, we're always looking for bands that would be representative of the radio station, play the hits, be good rock bands for that era and that time. We've had everyone from Steppenwolf, we've had… in the early days Gregg Allman Band, Cheap Trick, Stevie Ray Vaughan, Edie Brickell & New Bohemians… we also had The Association, The Grass Roots, and Tommy James &the Shondells. We were a mix of oldies and rock back then. As we've morphed through the years, we've done a combination of new rock and classic rock through the weekends. Now, mostly its been more new rock and this year we're obviously going a lot larger with Volbeat and everything. We had Chevelle a few years ago, that was huge, Hoobastank was huge, we've had Sully Erna; we've had some really good headliners through the years, tons of bands, anywhere from all the locals that played during the day 'til the headliners—usually 15 to 20 bands per weekend.
Who has been your favorite band to perform Balloonfest?
I don't usually get to watch much of the concerts. There's been a lot of them that have been really good. The crowd I was most impressed with was the crowd that showed up for Chevelle a couple of years ago. I think we had about 14,000 people in the park that year. It was an amazing crowd. Hopefully our best is yet to come. We have a huge stage this year. Kansas was great, we had Triumph at one time, we've had some tremendous bands, we had the Stray Cats one year—that was a great show, there wasn't as many people as I would've hoped.
What is your favorite memory of Balloonfest?
My favorite memory of Balloon Fest was the very first year and the very first day when it looked like the winds were going to blow and we had a great crowd at this new event. It looked like it was too windy for the balloons to go up and all of a sudden, it just stopped. Slowly all of the balloons got up and it was beautiful. We actually made it happen, it was most awesome—to see it come to life.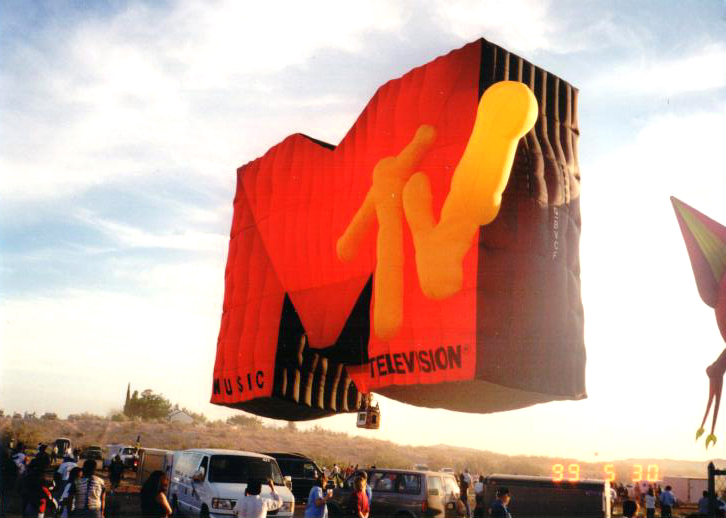 Can you elaborate on the selection process for the balloons?
Usually we try and find a theme for the year and then try and find the balloons that match with it. That's how we figure it out. We're doing Darth Vader and Yoda this time with the movie coming out and everything. We've had the Bees, we've had a lot of special shapes over the years. The MTV balloon in its day was huge massive and took up a lot of space. We're trying to get the best special shapes to come in and celebrate with the crowd—very much a picture event, especially today with all the smart phones.
Which has been your favorite balloon design?
I think the year we brought in the Mickey Mouse balloon, Tyrannosaurus Rex—those were pretty monster size and very popular balloons. We were making some serious investments in bringing in some of the best special shapes we could in those times. We're really happy to get the Yoda balloon because it hasn't flown here before—its got giant ears. Its good timing for the movie that's coming out.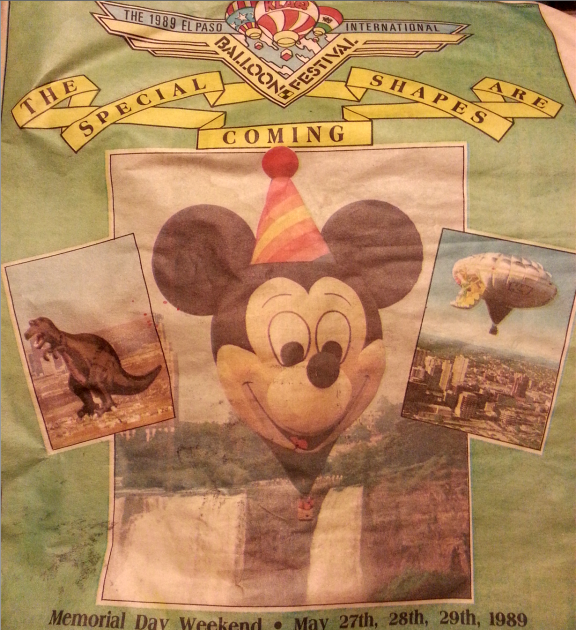 What challenges have you faced putting this event together?
Probably finding good homes to launch the balloons. We're moving the balloons back to Wet 'N Wild this year. We moved away because the balloonist's, after a while, didn't like where they would fly if the wind was going towards the highway—it was a very short flight and was not really what they were looking for. So, we had moved down to Grace Gardens near the valley. Last year we were at the Montelano Maze in the valley. For the balloons it really worked out, but for our 30th year we felt it was very important to bring the balloons, the concerts, everything back together again. We pretty much agreed to do that. We're going to fly out of the southern end of Wet 'N Wild. Hopefully the winds are blowing towards the valley, and its a great flight.
What have been some of the successes with putting this event together?
The fact that the balloons in the morning are still free, we have this great community event—it doesn't cost anything to check out the balloons and see what's happening. For those who want to come into the water park—we've got great pricing, we've got the concerts going for all 3 days. The glow that we've been able to make it go for the amount of time and still keep it fresh, we know there is a lot of competition more and more these days. We focus, as much as we're a rock station, and KISS is a pop station, and 600 is a sports station, we're still very much an El Paso station. We're very much about the community and the families that we serve, the listeners that we reach out to.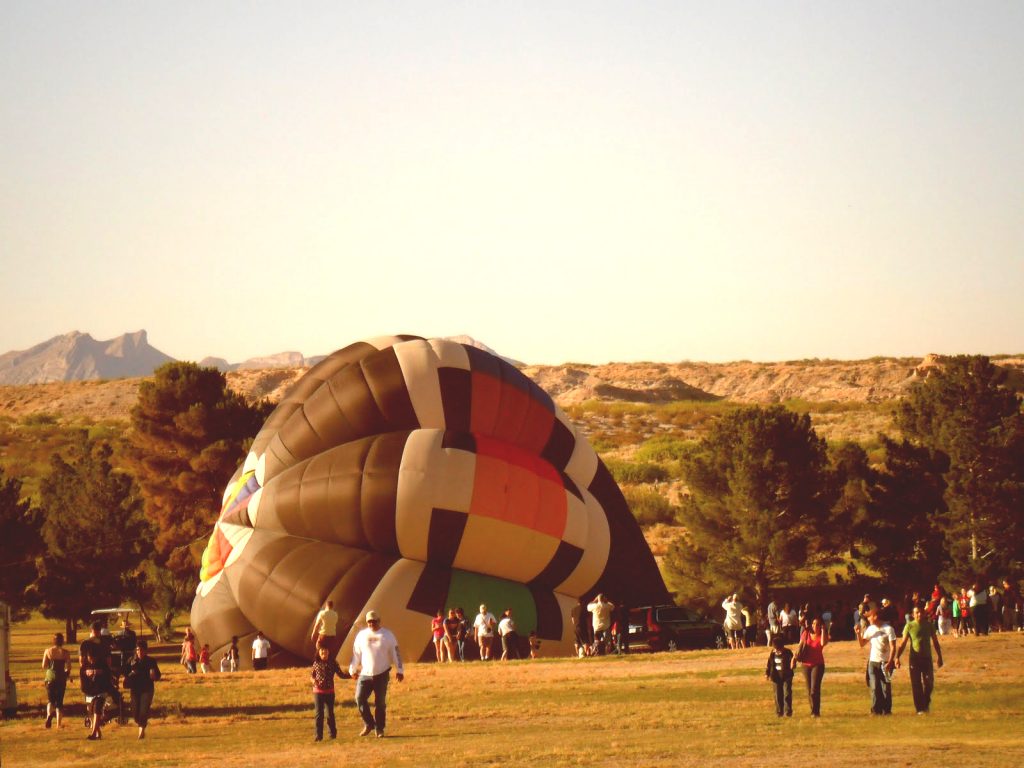 How has Balloonfest changed/evolved over the past 29 years?
I don't know if we've evolved as much as we've found a pretty good formula of the balloons being free for the public, people come out and enjoy the water park and the concerts we've gone back to the evenings—still trying to make it a complete package.
What kind of an impact has Balloonfest had on the El Paso music scene?
Actually, a few things. We used to feature a lot of local bands, especially rock bands through the years that may have not ever got the opportunity to play in front of an audience as large as the Balloonfest crowds could be. There was a period of time that Balloonfest got so popular, the water park would not allow us to put large bands in there so, we had local bands only with no major band. We decided to hire Mariachis just for the fun of the local flavor and we came to watch how popular the Mariachi bands were during the Balloonfest concerts when we couldn't put on the major bands—which led me to the idea to create Battle of the Rock and Roll Mariachis, in which they have to play rock music. We've done that about 8, 9, 10 years now. That whole idea was born out of Balloonfest at that moment and if we could pull that off.
Now we do Cool Canyon Nights, so we have an additional music series that we've put together that once again, features a number of local artists throughout the summer—even Street Festival with all the stages. Balloonfest helped us lead to other music events for a lot of other bands. I think right now we probably hire so many locals for all the events that we do that I think hopefully we're part of the music scene by being involved in promoting and featuring local, regional and national bands.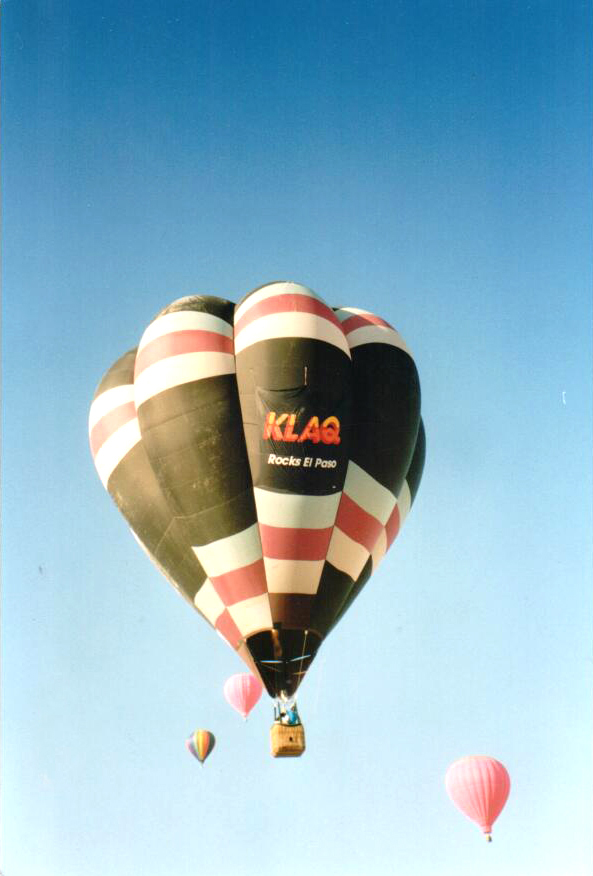 What kind of impact has Balloonfest had on the El Paso culture?
I would just say that the magic and the beauty of hot air balloons floating in El Paso over a holiday weekend. These are anywhere from 20 to 50 thousand dollar balloons that they come in group and come in on the holiday, and there's not as many, so we're really happy that we get our 20, 30, 40 that show up every year. I think its kept us in that balloon world. A lot of balloon rallies don't happen anymore and through our station and what we've been able to put together, create an event, or a series of events that are fun for the city, fun for people to attend, really add something to the flavor of the town. Hot air balloons, great concerts, fun for the family, whether they're barbecuing over a holiday weekend, that kind of says a lot for our audience and who the stations are.
What kind of impact has Balloonfest had on the economy of El Paso?
On the economy as a whole, once again we're filling up a certain number of hotels because we have to get them for the bands or the balloonists coming in. So, we always have 50, 70 to 100 rooms per year. There is a number of people we know that have family coming in to town. We're drawing anywhere from 15, 18, to 24 thousand per holiday weekend. So, if you can imagine the number of people buying the tickets, and all the food in the area, going to the 7-11s—buying the tickets there, the amount of soft drinks or beer or items consumed on that weekend alone? I think we've had a very positive impact, I hope, and contribution to the economy.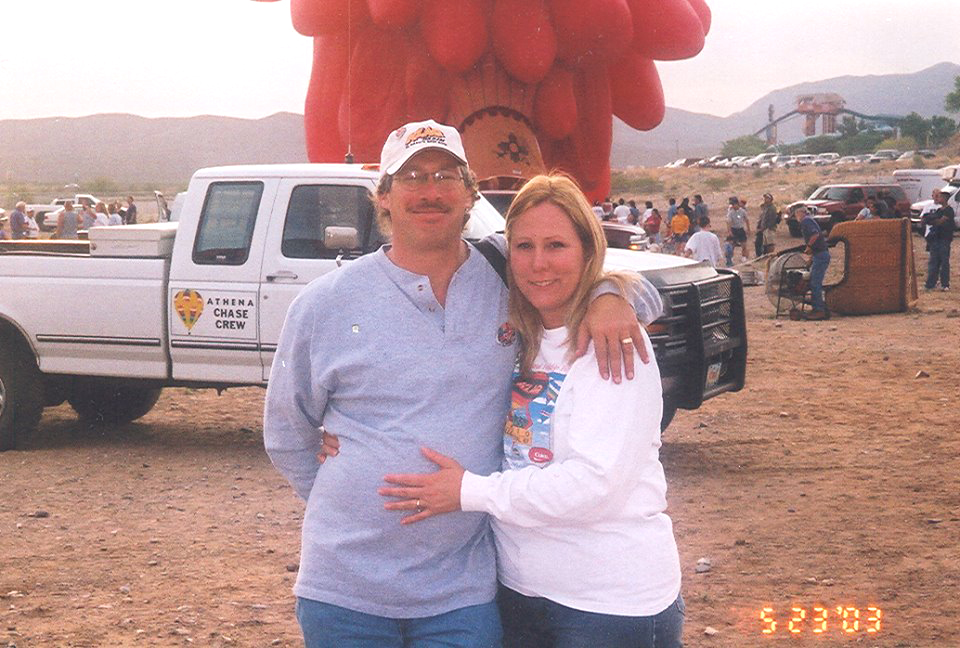 What can we expect with this 30th edition of Balloonfest?
Hopefully hot weather, a lot of rides. Saturday is family day; we have Gin Blossoms, we have Fastball, we have our balloon glow at night, they have new water rides they're going to be premiering for the kids. Sunday, usually is a big holiday crowd, great weather, more of new rock. We're about to add Flyleaf to the line-up—if that all gets confirmed. Monday is really gonna rock with Anthrax and Volbeat—that's major talent for great pricing out here. Instead of doing it inside on their stage, we're bringing it out on a massive SL555 bigger than Street Fest stage.
Anything else you want to add?
I was never expecting to be here when we first created Balloonfest—to be sticking around for the 10th lone enough the 30th Balloonfest. Its amazing how many people have said how many memories they've had there, how many different experiences people have had in terms of staying there all day. I think the shared experiences that we've had with a lot of family and people, its been great. Hopefully we can create another series of memories for folks and bring their cameras, their swimsuits and get ready to party!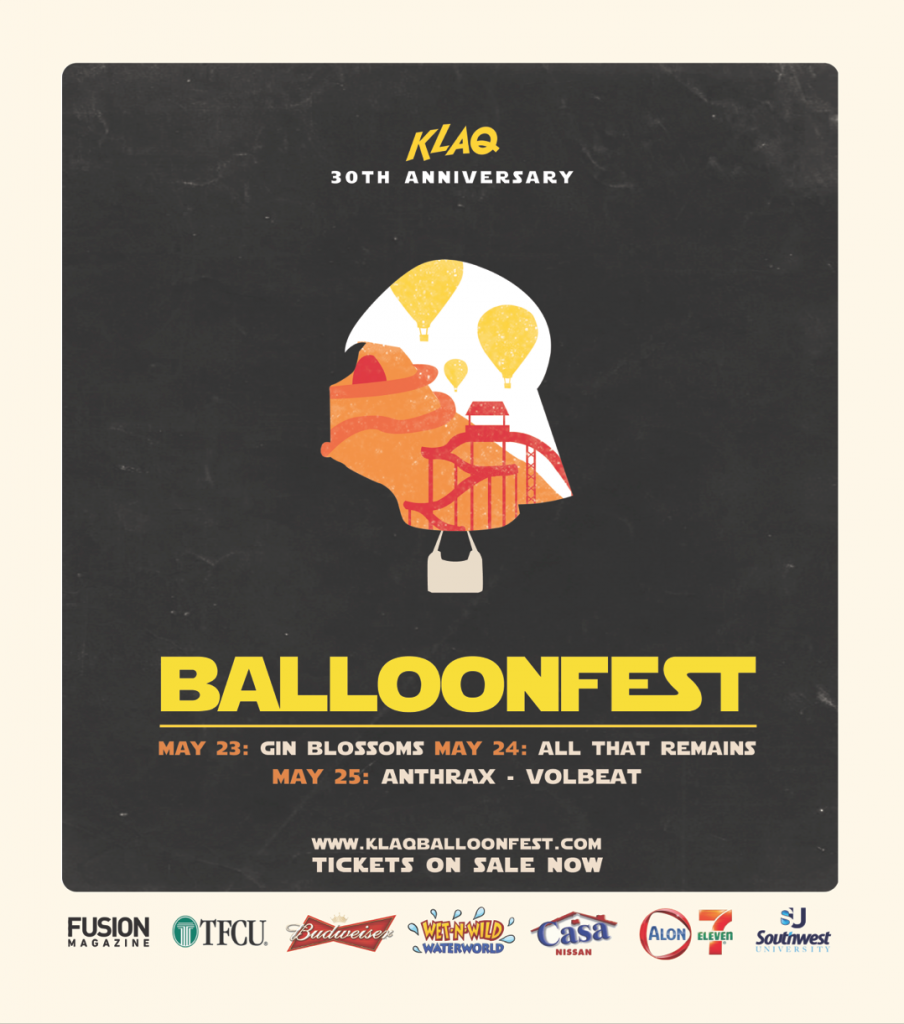 Text: Alex Durán | Photos: Courtesy of KLAQ